UK Minister for Indo-Pacific Trevelyan says "Working to conclude FTA with India"
The United Kingdom is working to conclude a Free Trade Agreement with India, Secretary of State for International Trade Anne-Marie Trevelyan said on Wednesday.
UK Secretary of State for International Trade Anne-Marie Trevelyan (Image Credit: UK Gov website)
"I re-negotiated world-class, modern and expansive free trade agreements and two new ones with Australia and New Zealand last year, and am working to conclude an FTA with India," Trevelyan said while speaking on the UK's ongoing commitment to the region at the London-based think tank Asia House.
She also said that the UK recognises ASEAN countries' determination to maintain peace and prosperity across the region because that's how business and prosperity can thrive.
Earlier the FTA, which aims to double bilateral trade by the year 2030 was expected to conclude by Diwali last year but the deal did not go through because the meeting was postponed.
Britain's new Prime Minister Rishi Sunak, the country's first leader of Indian descent had earlier conveyed his hope of finalising the trade agreement during a call with his Indian counterpart Narendra Modi.
The ties between India and the UK are often described as a Living Bridge, a dynamic economic force of people, businesses and ideas. As Prime Minister Narendra Modi drives forward plans to make India a developed nation within the next 25 years and the UK forges deeper trade relationships around the globe, our connections are growing stronger every day.
India and UK have concluded six rounds of negotiations for a trade deal and will begin the next round very soon. Notably, India and UK began the negotiations for the Free Trade Agreement between the two nations in January 2022.
The UK-India free trade agreement is well-advanced. Although trade at the moment is worth pounds 29.6 billion, India is only the 12th largest trading partner of the UK.
The UK has signed trade deal agreements with 71 counties since its exit from the European Union in the year 2020.
While giving the speech at the Asia House, the Secretary of State for International Trade said that the UK is working with Australia and the USA, to bring world-leading submarine technology to the Australian Navy through the AUKUS partnership, which will support their regional defence and security capabilities and commitments.
"We have new digital economy agreements with Singapore and Japan, making it easier for our companies to collaborate on tech initiatives and co-operate more closely in IT and telecoms. For example, building on recent successes like Rakuten's decision to build a new 5G facility in the UK," she said.
"We will be the first European country to accede to the Comprehensive and Progressive Agreement for Trans-Pacific Partnership – first off, are you impressed – CPTPP, for friends. This will not only give us access to a partnership with a joint GDP of Pounds 9 trillion, and remove tariffs on 95 per cent of all goods traded, but we will also be able to share our legal expertise and our other professional services to help shape future trading rules," she added.
The minister further stated that the innovation in the Indo-Pacific region is the reason that UK Government is keen to strengthen its collaboration across science, technology and R&D.
One of the most successful collaborations is the Serum Institute's partnership with Oxford University and AstraZeneca as well as unlocking access to 5 million Covid vaccines in the UK, it has led to an investment of Pounds 50 million in Oxford Biomedica and the opportunity to deliver their groundbreaking Malaria vaccine, with the potential to save millions of lives.
The recently agreed Global Combat Air Programme, between the UK, Japan and Italy, will also push technological boundaries to deliver the next generation of fighter jets. This partnership will pool the expertise of our three countries to deliver cutting-edge defence technology. (ANI)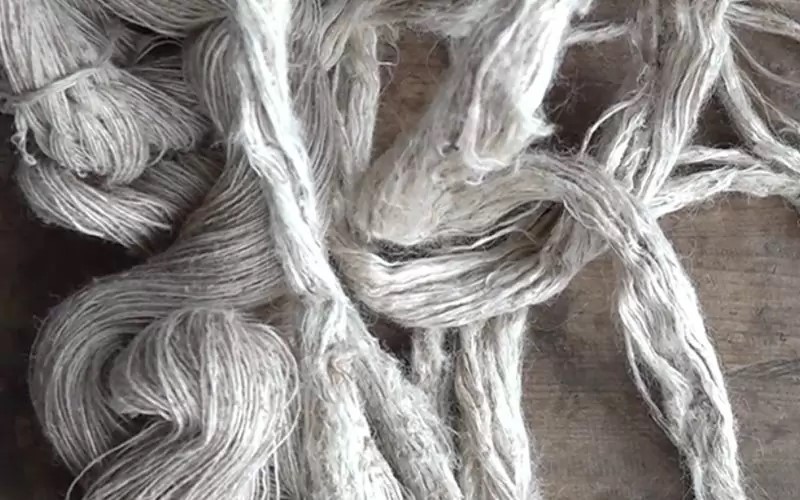 Economy
Nettle plant has traditionally been used to make ropes, jackets, bags and blankets among others. The practice of making yarns from nettle plants lost its popularity in many parts of the country after cotton became easily available. But in Lauri Gewog of Samdrup Jongkhar, people are not only keeping the tradition of producing nettle yarn alive but also making a good income from its sale.
March 28, 2023 | 16:00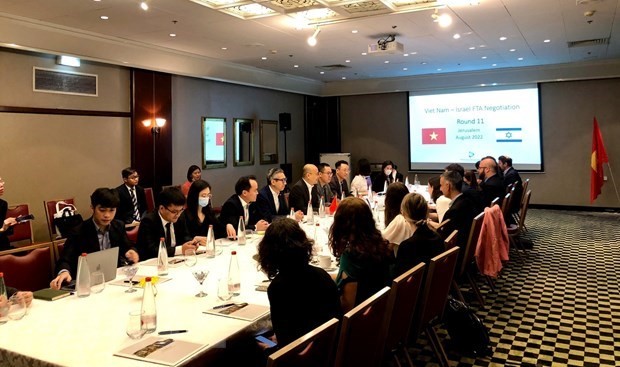 Economy
The signing of Vietnam - Israel Free Trade Agreement will open up many opportunities for Vietnamese businesses, and also new challenges when approaching this market.
March 28, 2023 | 15:15