UNICEF calls Vietnamese children to create climate change heroes
Vietnamese children aged 10 to 15 have been invited to join the Save the Earth comic contest launched by UNICEF on Friday in Hà Nội.
Vietnamese children aged 10 to 15 have been invited to join the Save the Earth comic contest launched by UNICEF on Friday in Hà Nội.
Children join a creative workshop about the environment in HCM City. — Photo courtesy of UNICEF
They have been asked to create a superhero to fight against natural disasters and climate change. All children who have great ideas are invited to participate. They can choose any type of drawing and any colours.
The contest will run until August 28, and the winner will have the chance to work with a professional team to bring their superhero to life in a comic book or animation. The winner will be announced on October 13, International Disaster Risk Reduction Day.
Composer and singer Lê Cát Trọng Lý is partnering with UNICEF to promote the contest nationwide and encourage children to use their creativity to help a serious cause.
"I find this project very interesting because children can learn, play and be creative at the same time," said Lý. "It is important for the children to understand the problems faced by the environment and be aware of their right to choose and create a healthy planet and a brighter future for themselves."
"Children themselves are the sleeping superheroes; they should rise up and inspire us with their pens and endless creativity," Lý added.
The comic contest is an opportunity for children to draw connections between the impacts of natural disasters and climate change and their daily lives.
By researching the topic, they can reflect on how human activity impacts climate change and learn some life-saving skills for when a natural disaster occurs, said Rana Flowers, UNICEF Representative in Việt Nam.
"Children will inherit the consequences of climate change and the destruction of their environment," said Flowers. "The contest taps into their creativity and enables them to express how climate change and natural disasters impact them, and how our lack of urgency and action as adults frustrates them."
The contest is organised by UNICEF, the Việt Nam Disaster Management Authority (VDMA) of the Ministry of Agriculture and Rural Development and the National Young Pioneer Council (NYPC).
VNF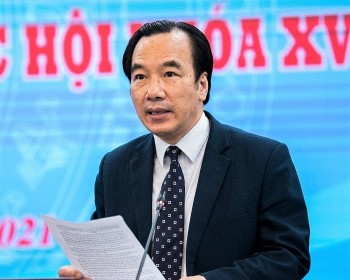 Focus
Consolidation of personnel; building and expanding the network of Malaysian partners; strengthening communication, and contributing to introducing to the people, especially the young generations of the two countries about the country and people of each side... are the focus of the Vietnam-Malaysia Friendship Association in the coming time. Chairman of the Association, Ngo Sach Thuc hopes that "people-to-people diplomacy will continue to be a pioneer in bringing the two countries and cultures closer to the goal of cooperation and integration".