Upgrade Your Look with Ruby Gemstones Jewellery
Gemstones are a great way to add a little extra something to your look without making it too ostentatious
Gemstones are a great way to add a little extra something to your look without making it too ostentatious. Whether you're looking for a simple accent piece or something that can take centre stage, a Manikya stone (Ruby) will surely impress.
The right gemstone can instantly upgrade your style and make you feel more confident. But, finding the perfect piece to buy Burmese ruby jewellery can be pretty confusing, which is why we have created this guide. It contains some useful tips and advice on how to choose the right gemstones for your personality:
What Makes Burmese Ruby the Real Star?
Ruby is a gemstone that ranges in colour from red to pink and can be found in both opaque and transparent forms. It's considered one of the most valuable and beautiful gems, but it can also be quite expensive.
The ruby's value comes not only from its beauty, but also from its rarity. It is the birthstone for July, so if you were born in that month or know someone who was, this stone would make a great gift. It's also a great choice for anyone with warm skin tones. The colour of your skin will play an important role when choosing the right gemstones for your jewellery designs.
But, make sure that your jewellery comes with a certificate of authenticity from an accredited gemological laboratory. Stores like GemPundit offer these certificates with every purchase. Buy certified gemstones online at the best prices from here.
Choose a Round-Cut Ruby in a Silver Band
If you're looking for a simple, classic style that will go with anything, the round-cut ruby is a great choice. They are available in a variety of sizes and price points, so there's sure to be one that fits your budget. This stone has been treasured since ancient times because its colour is so intense; it's valued for its beauty as well as its healing properties.
The round cut will make your stone appear larger than it actually is. It also makes it easier to see the colour of your gemstone, especially when there are many other stones around it. The stone should be at least 0.10 carats and have a clear to vivid red colour that's free of any visible inclusions or blemishes.
Ring Studded with Cute Marquise-Cut Rubies
When you're looking for a ruby ringthat's both beautiful and bold, this one is sure to please. Choose a design with three marquise-cut rubies set in gold, so they really stand out against the white diamond accents surrounding them. The four rows of diamonds on the sides can add even more sparkle.
This is a great option if you want to wear the ring as an everyday piece of jewellery that will stand the test of time. The colour and clarity of the stones will vary based on where they're sourced, so make sure to ask about this before making your purchase. They can be set in 14K gold bezels to create a unique look that will turn heads wherever you go.
A Delicate Chain Necklace with Sparkling Rubies
You don't have to wear your ruby necklaces with just any outfit. You can choose a delicate chain necklace and wear it as an everyday piece of jewellery that will add some sparkle to your look without being too flashy or over-the-top. A simple, delicate chain with a small pendant that features one or more rubies is an excellent choice for anyone who wants something feminine and classic.
Choose one with an elegant design featuring four rows of rubies set in gold with diamond accents. There are also smaller diamonds on the sides of each stone, which helps keep them from looking too large or overwhelming your outfit. This is an option if you want something that's both classic and modern at the same time.
Earrings with Oval Rubies
If you're looking for a pair of earrings that will make a statement, consider choosing some that feature oval rubies. These are smaller than round stones and have an elongated shape with pointed ends, making them perfect for those who want their accessories to stand out without being too obvious about it. They also look great with any outfit, so you won't have trouble finding something to go with your new ruby jewellery.
Oval-cut gems have more facets than round ones, which means they reflect light in different ways and appear more brilliant when worn. They also have more play of colour, which makes them ideal for those who want to add a little sparkle to their outfits without being too loud about it.
Star Ruby in a Gold Bracelet
Star ruby is a rare variety of the gemstone that displays asterism, or a six-rayed star. It's also known as "Star Sapphire" because of its beautiful blue colour and appearance, although it's actually a type of corundum rather than sapphire.
The best way to show off your star ruby is in a gold bracelet. This will help draw attention toward the gemstone and make it stand out even more than if you were wearing it on its own.
Conclusion
In conclusion, rubies are the perfect stone to add some sparkle and personality to your outfit. They look great in all kinds of styles and designs but it's best not to overdo it when wearing them because they can be quite expensive. However, if you do choose this gemstone then make sure that it goes well with what you are wearing so that people notice how nice you look rather than just staring at your jewellery.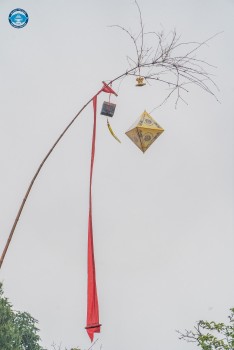 Viet's Home
In the past, the Neu pole (a tall bamboo pole with red garment strips used to ward off evil spirits during the lunar New Year) lowering ceremony at the royal palace of the Nguyen Dynasty was performed to mark the end of the New Year holiday and prepare to enter a new working year.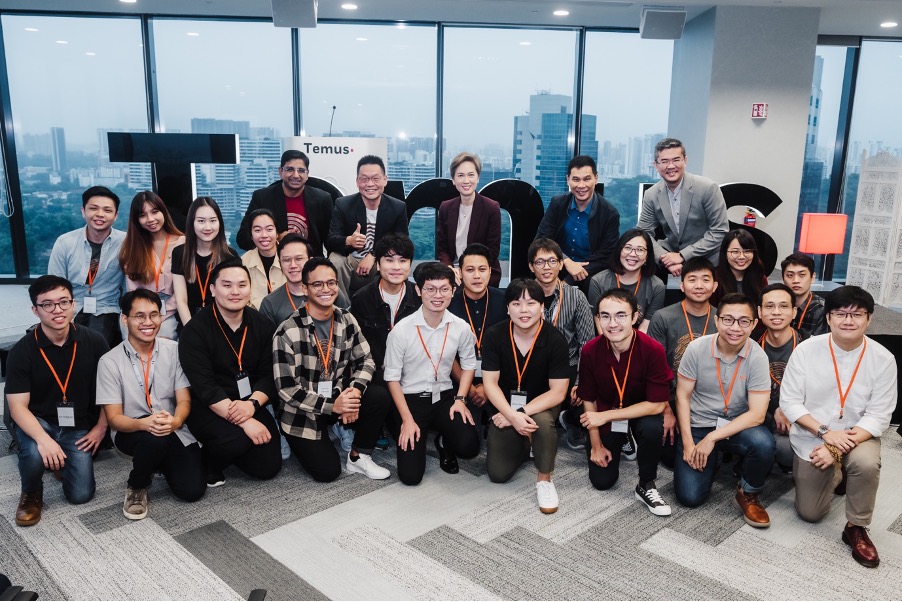 Economy
Singapore's Minister for Communications and Information Mrs Josephine Teo officiated the launch of Temus' Step IT Up programme, supported by Infocomm Media Development Authority's (IMDA) under Techskills Accelerator (TeSA) initiative, for public sector agencies and private companies to jointly 'place and train' people for tech roles in under five months.
January 26, 2023 | 14:00