US creates "Economic Prosperity Network' on efforts to restructure global supply chain
With tensions between the US and China exacerbated by Covid-19, the Trump administration is 'turbocharging' an initiative to remove global supply chain from China, Reuters reported. And to accomplish this intention, the US is pushing to create an alliance of 'trusted partners.'    
As Reuters reported, The United States is pushing to create an alliance of "trusted partners" dubbed the "Economic Prosperity Network," one official said. It would include companies and civil society groups operating under the same set of standards on everything from digital business, energy and infrastructure to research, trade, education and commerce, he said.
The U.S. government is working with Australia, India, Japan, New Zealand, South Korea and Vietnam to "move the global economy forward," Secretary of State Mike Pompeo said April 29.
The Covid-19 pandemic has shown that the US supply chain is heavily dependent on China. And recently, the United States has repeatedly taken drastic steps to move U.S production and supply chain dependency away from China.
On its report on May 4, Reuters said that the Trump administration is "turbocharging" an initiative to remove global industrial supply chains from China as it weighs new tariffs to punish Beijing for its handling of the coronavirus outbreak.
In fact, the "Economic Prosperity Network" has not been directly or formally linked to specific countries. Meanwhile, Nikkei has reported that Apple will produce about 3 to 4 wireless headphones (Airpods) in Vietnam in first quarter of 2020.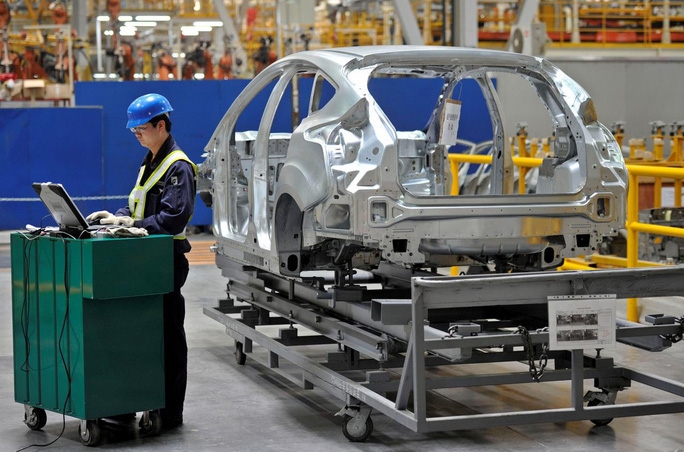 Forb Chongquing manufactering plant. Source: Reuters
On March 20, officials from the Quad countries gathered to discuss a new issue: the COVID-19 pandemic. It was a virtual meeting as usual. And there was another new wrinkle: this time they were joined by three new partners: South Korea, Vietnam, and New Zealand.
After a ten-year hiatus, the Quad of four Indo-Pacific countries – Australia, Japan, India and the United States – formally resumed their quadrilateral dialogue in late 2017, and has been meeting twice a year since. Late last year, the group upgraded the dialogue to the level of foreign minister and secretary of state.
According to Heritage, the call was only intended to exchange notes on the COVID-19 pandemic.
Heritage cites the India's Ministry of External Affairs sayings the seven countries "shared their assessments of the current situation with respect to COVID-19, and discussed ways to synergize their efforts to counter its spread."
The call, described as a "Quad-Plus video-conference" by the Times of India, was reportedly organized by U.S. Deputy Secretary of State Steve Biegun. The seven countries are "expected to continue the conference call on a weekly basis, covering issues like vaccine development, challenges of stranded citizens, assistance to countries in need and mitigating the impact on the global economy".
However, correspondents from Reuters and CGTV pointed out that minimizing China's impact on global economy is the key issue.
Reuters said it is not clear which countries will be in the "Economic Prosperity Network". Yet as Pompeo mentioned "the US government is working closely with Vietnam, South Korea, New Zealand, Australia and India.'' Therefore, these countries maybe US's targeted partners.
QUAD is an abbreviation for Quadrilateral Security Dialogue, an informal strategic dialogue framework between four countries, including the US, Japan, Australia and India. This dialogue framework was introduced by Japanese Prime Minister Abe Shinzo in 2007. QUAD's cooperation includes military exercises, which is considered by most observers to counterbalance influence. of China in the region.
Reuters, News room, Times of India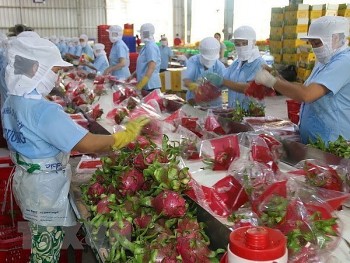 Make in Vietnam
Denmark and Vietnam strengthen cooperation in production, certification and management of organic products