US News today, June 23: Seattle will reclaim police-free autonomous zone taken over by demonstrators
President to extend a ban on US work visa through 2020, the US is still in the first wave of Covid-19 pandemic, a US soldier planned attack on members of unit and Seattle will reclaim police-free autonomous zone taken over by demonstrators are remarkable news on June 23.
President to extend a ban on US work visa through 2020
President Trump extended the decree to stop issuing green cards and some types of US work visas including the H-1B until the end of 2020 in attempt to protect job market after the Covid-19 pandemic, The Guardian reported.
That is the content of statement of President Trump posted on the White House website on June 22, which stipulates that the ban on the issuance of green cards outside the US will be extended until December 31, 2020 and can be continued if necessary. In addition, US temporary work visas will also be frozen. This announcement of Trump takes effect immediately.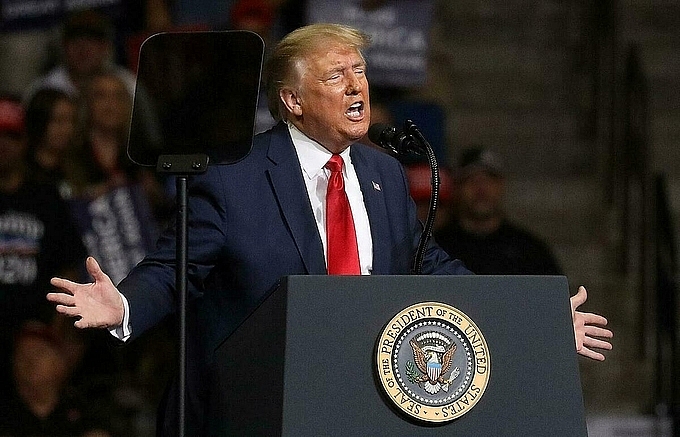 President Trump in a campaign rally in Tulsa, Oklahoma. Photo: Reuters
Temporary frozen working visas include H-1B visas, which are usually issued to technology workers and their families, H-2B visas for seasonal non-agricultural workers, visas J-1 for cultural exchange and L-1 visas for key managers and people in multinational corporations.
The Trump administration declares that this move as an effort to protect American jobs amid the economic downturn. A governmental official said that this visa freeze was estimated to create 525,000 jobs for Americans.
Photo: dqindia.com
However, there will be exceptions for workers in the food processing industry, which accounts for about 15% of H-2B visa holders, this official said. Health workers who support the fight against Covid-19 pandemic shall continue to be exempted from the green card freeze order, even though the exemption is narrower.
Giant technology groups like Amazon, Google and Twitter have quickly raised their opposition to the new visa freeze. Amazon called this move "short-sighted," and stated that preventing people with expertise and skills from coming and giving the US economic recovery will "risks the US global competitiveness".
The US is still in the first wave of Covid-19 pandemic and experts raise concern for several states
According to CNN, one expert warns of "danger signs" in some parts of the country with half of US states reporting a rise in new cases.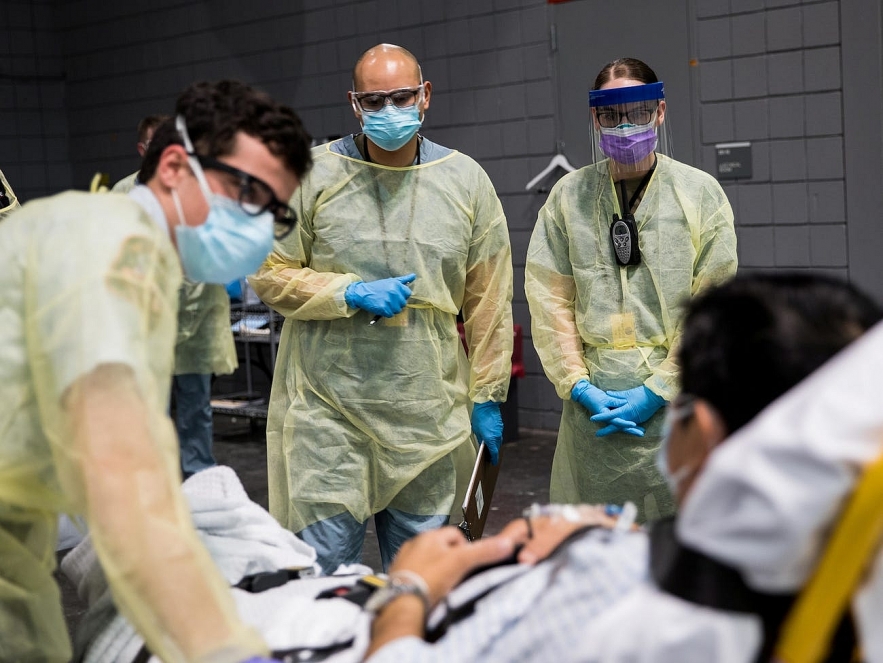 Soldiers assigned to the Javits New York Medical Station conduct check-in procedures on an incoming coronavirus patient with local emergency workers in New York City, April 5, 2020. Photo: U.S. Navy
After weeks of many Americans failing to wear face mask and follow social distancing guidelines, health officials in some states are reporting an increase in younger populations testing positive. They say that those individuals are often asymptomatic but could be infecting others.
In addition, public health measures don't catch up with the speed of infection, which is considered a problem the country facing the US over the past months.
Health officers carrying the body of Covid-19 patient in New York. Photo: Reuters
"As you reopen ... you expect to see more cases. But what we're hearing, in terms of the public health model -- of testing people, through contact tracing, and then isolation and quarantine -- it doesn't sound like it's working as well as it really needs to," said former acting director of the US Centers for Disease Control and Prevention, Dr. Richard Besser.
Besser said Monday night he sees "some real danger signs for places like New York, New Jersey, Washington (DC)." New York City, Washington, DC, and the state of New Jersey have entered their second phase of reopening.
A US soldier planned attack on members of unit
A U.S. Army soldier is facing terrorism charges after allegedly giving classified military information to a white supremacist group with Satanic leanings as part of a deadly plot against members of his own unit, prosecutors said, NBC News reported.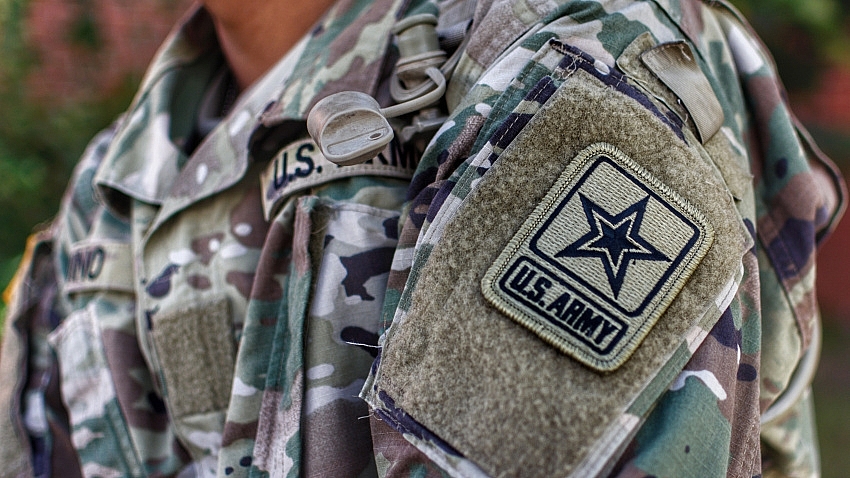 Photo: NBC News
The charges announced Monday in Manhattan Federal Court allege that Army Private Ethan Melzer gave information about U.S. troops stationed overseas - including whereabouts, movement and security details - to the Order of the Nine Angles (O9A). The intel supplied by Melzer was to be used as a way to carry out a "mass casualty" incident, according to the criminal complaint and indictment.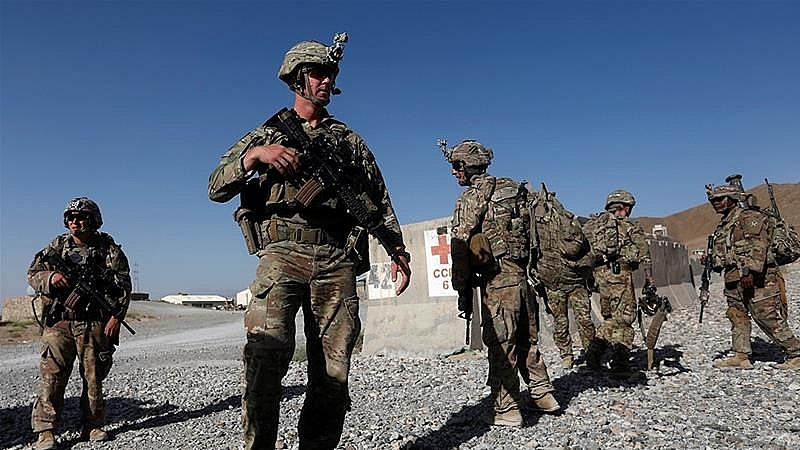 Photo: Aljazeera
The Southern Poverty Law Center has described O9A as an "occult neo-Nazi" organization, and British lawmakers have called for the group, which was founded there, to be banned. Prosecutors called the group an "neo-Nazi and racially motivated violent extremist group," which has praised some of history's most notorious figures such as Adolf Hitler and Osama bin Laden. Members and associates of the group have carried out acts of violence and murders in the past, prosecutors said.
Seattle will reclaim police-free autonomous zone
taken over by demonstrators
"It's time for people to go home," said Mayor Jenny Durkan, referring to the so-called Capitol Hill Autonomous Zone (CHOP) that has been occupied by activists since June 8.
Durkan, accompanied by police Chief Carmen Best at the public announcement, declined to say exactly how the area will be cleared if protesters resist, but stressed that the change will be "peaceful and in the near future."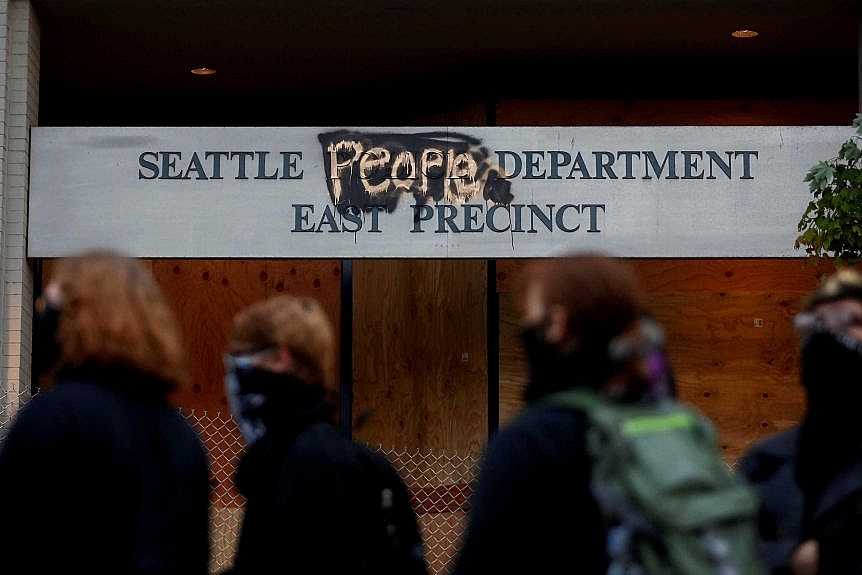 The Seattle Police Department East Precinct's sign has been spray painted to replace
Amid nationwide protests against police abuses following the death of George Floyd in Minneapolis, hundreds of demonstrators occupied an area around Seattle's Anderson Park, and police abandoned a neighborhood precinct house.
Demonstrators will not be removed by force, Mayor Jenny Durkan said, but the city will be working with Black-led community organizations to speak with leaders of the "Capitol Hill Organized Protest" to persuade them to leave the area.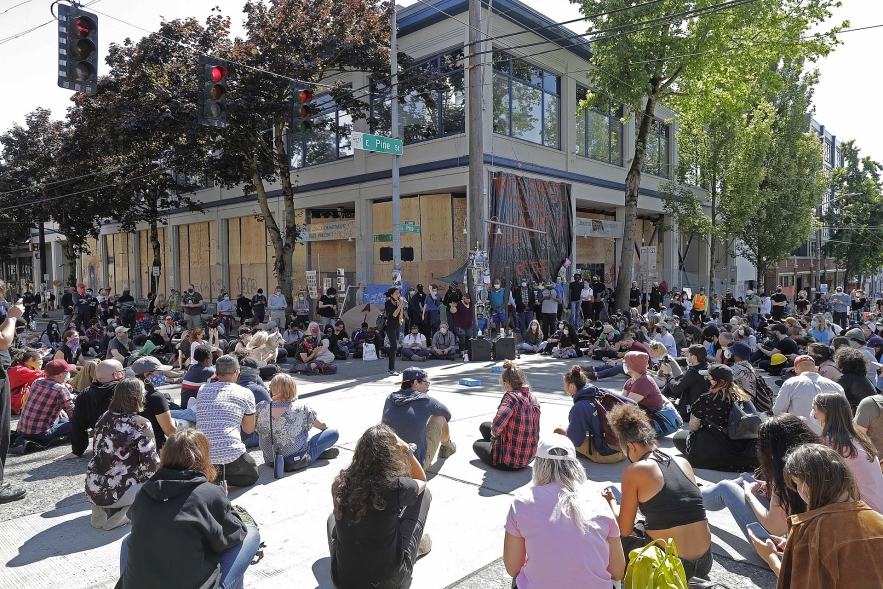 Protestersare sitting in front of the Seattle Police Department East Precinct building, on June 11. Photo: AP
All police were pulled out of the Seattle Police Department precinct in the neighborhood as tensions boiled over during protests over the death of George Floyd in Minneapolis police custody. But this weekend brought three nighttime shootings in the area, Durkan said, and officials especially want protesters out during the overnight hours.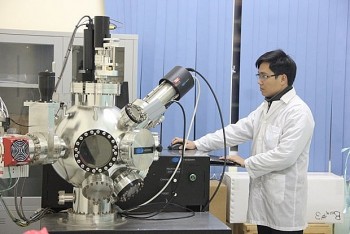 World
A new ranking by the Informatics Institute at the Middle East Technical University, in Turkey, lists the 17 top universities in Vietnam