US News today: Trump extends existing sanctions on North Korea for 1 year
Biden says President Trump is "surrendering" to Covid-19 pandemic, Trump signs bill to sanction Chinese officials over Uighur rights, Trump extends existing sanctions on North Korea for 1 year and Ex-Atlanta police officer who shot Rayshard Brooks charged with murder are remarkable news updated today.
Biden says President Trump is "surrendering" to Covid-19 pandemic
Democratic presidential candidate Joe Biden said that President Trump "surrending" to the global Covid-19 pandemic and could not prepare to revive the US economy, Reuters reported.
"American people sacrificed so much to fight this virus... we may lose some the progress we've begun to make. All because he's lost interest," Biden said in Pennsylvania on June 17. "Now he's just flat surrendering the fight."
Joe Biden addressing in Pennsylvania on June 17. Photo: Reuters
President Donald Trump is keen to reopen the economy and continue his re-election campaign even as Covid-19 cases are rising again, with a record high number this week in Oklahoma, Texas and Oregon.
The Trump administration is planning his first campaign since a restraining order prevented Covid-19 from forcing people to stay home three months ago, on June 20 in Oklahoma, despite recommendations given by public health officials.
"He's so eager to get back to campaign rallies that he's putting people at risk," Biden said in a speech near Philadelphia, his third visit to the key battleground state of Pennsylvania this month.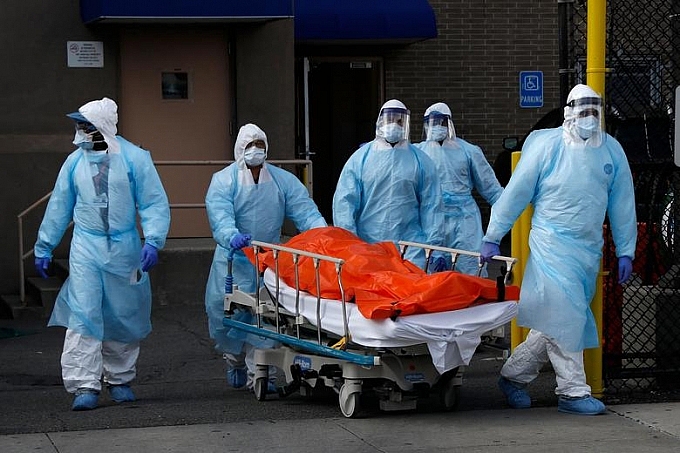 Health officers carrying the body of Covid-19 patient in New York. Photo: Reuters
Ken Farnaso, Trump's campaign spokesman, called Biden's speech a "rehash" of previous "failed attacks" aimed at the White House's responses to Covid-19.
"President Trump and the nation's governors have partnered up in the greatest public and private sector mobilization effort since [World War Two], while Biden has done nothing but sit on the sidelines fear-mongering and rooting against America's success," he said.
The Democratic presidential candidate has repeatedly criticized Trump for being "really stupid" for not wearing a mask at a series of events as well as handling poorly Covid-19. Biden said that Trump's aggressive behavior and the ostentatious acts of showing off his manliness made people pay with their lives.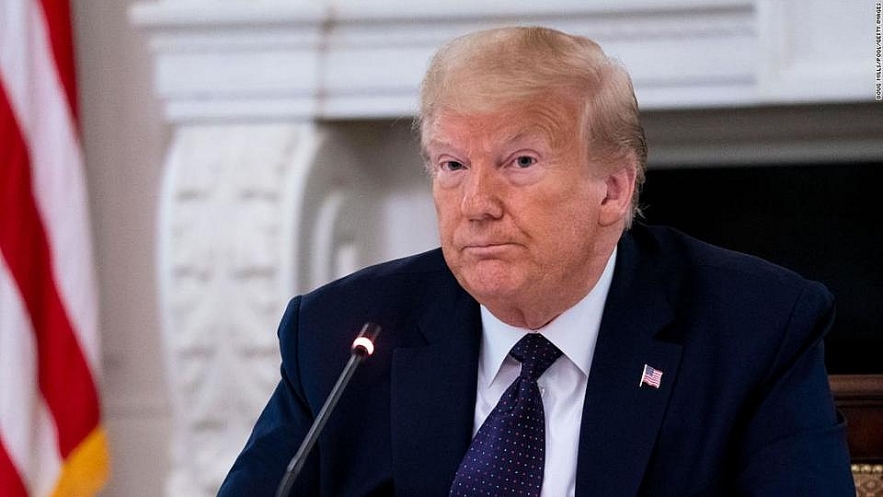 President Donald Trump. Photo: Newsbreak.com
Covid-19 has appeared in 210 countries and territories, causing over 8.4 million people infected and more than 450,000 deaths. The US, the worst-hit region, currently records more than 2.2 million infections and nearly 120,000 deaths.
Trump signs bill to sanction Chinese officials
over Uighur rights
In a statement issued early in the morning on June 18, the White House confirmed that President Trump had signed a law to punish Chinese officials for Xinjiang issue, The Washington Post reported.
The law, which received high congressional approval from the US Congress, demanded that the Trump administration specifically identify Chinese individuals responsible for "detention, torture and harassment" of Uyghurs and other minority groups in Xinjiang.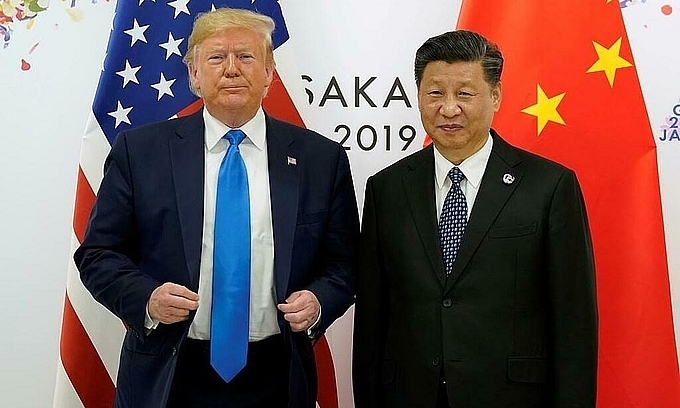 President Donald Trump and Chinese President Xi Jinping. Photo: Reuters
Sanctions include a ban on entry to the US and freezing of all individuals' assets in the US. More than 1 million Uighurs have been sent to re-education centers, which Beijing strongly denies and says these are only vocational training centers.
President Trump's approval of the law took place just before the direct meeting of Mr. Pompeo and Mr. Duong Khiet Tri in Hawaii. The content of the meeting was not disclosed but it is said to resolve "in an open spirit" the growing tensions between the US and China.
Notably, just before the meeting, Mr. Pompeo and other six members of the G7 group issued a joint statement asking China to review the national security bill that is about to be imposed on Hong Kong.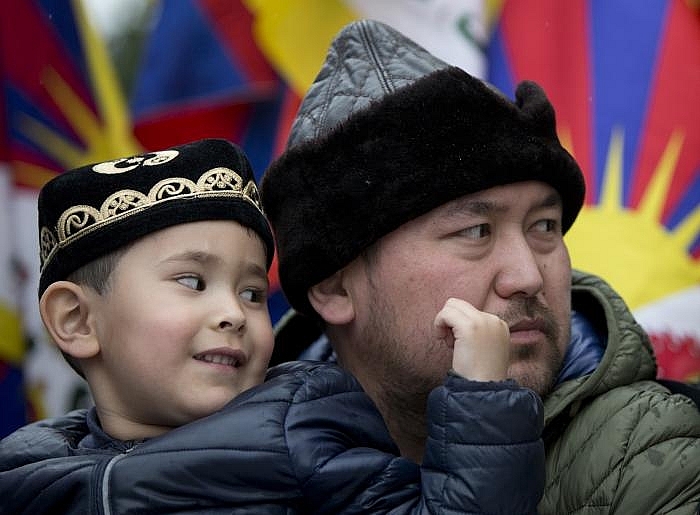 Chinese Uyghur Muslims. Photo: AP
"We are also extremely concerned that this action will limit and threaten the fundamental freedoms of the people, which are protected by law and the existence of an independent judicial system," the statement worte. The Chinese Foreign Ministry and the Chinese Embassy have not any responses.
Ex-Atlanta police officer who shot Rayshard Brooks
charged with murder
According to NBC News, Garrett Rolfe, an Atlanta cop who shot blacks Rayshards Brooks in Atlanta on June 12, was charged with murder.
Fulton County Attorney Paul Howard said on June 17 in Atlanta that police officer Garrett Rolfe had no reason to shoot Rayshard Brooks when Brooks fled. Moreover, the police kicked Brooks when he was lying on the ground after being shot. Howard said Rolfe and his colleague Devin Brosnan had violated many police department regulations.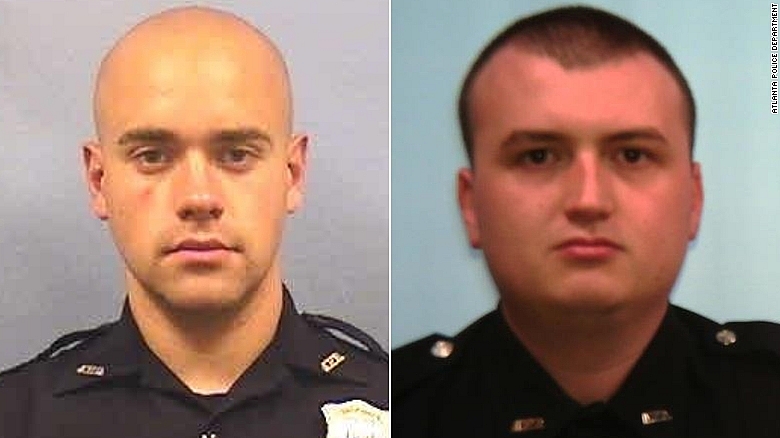 Garrett Rolfe (left) and Devin Brosnan (right). Photo: CNN
"We conclude that at the time of the Brooks shooting, he posed no threat of death or serious injury to officers," Howard said.
Rolfe faces 11 crimes including felony murder, serious assault and violation of police regulations. Rolfe shall be sentenced life imprisonment or the death pelnaty if convicted. Devin Brosnan, Rolfe's colleague, was charged with serious assault and violation of police regulations.
Rayshard Brooks, 27, was shot dead in a car park in the city of Atlanta on June 12. Brooks overslept in a car while waiting in line for service at a nearby fast food restaurant. The Atlanta Police Department said the young man had resisted the officers after failing to pass the test of alertness, designed to determine whether the driver had used alcohol or drugs before.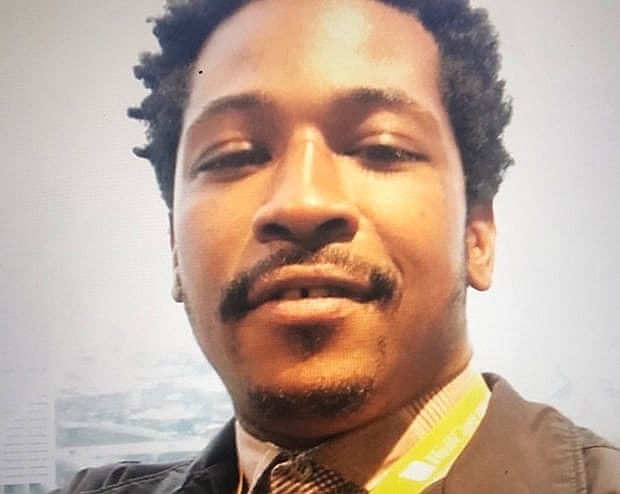 Rayshard Brooks. Photo: Stewart Trial Attorneys Handout/EPA
A video taken by a witness showed Brooks struggling with two cops, shocked an officer with an electric gun and punched him in the face. Footages from a nearby security camera showed two officers chasing Brooks through the parking lot, the young man apparently pointing a stun gun at a police officer. The two officers pulled out their guns and Brooks was shot shortly.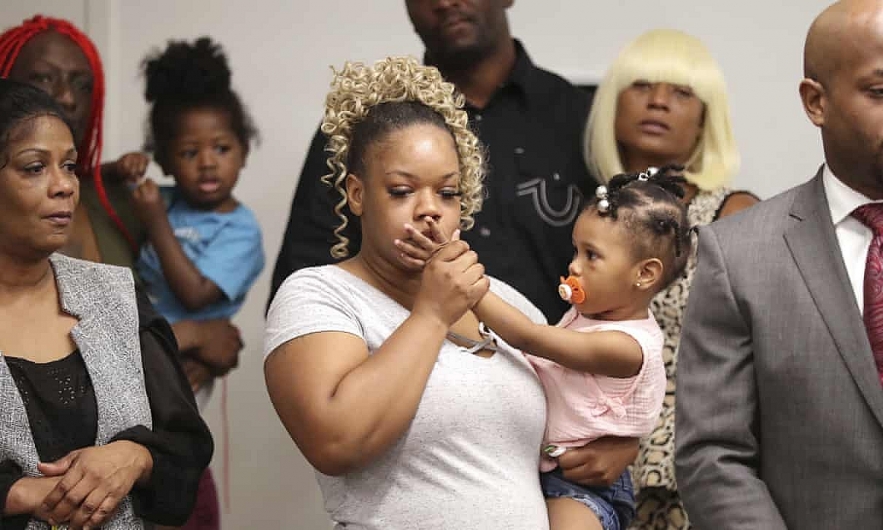 Tomika Miller, Brooks' wife and their child. Photo: AP
A Fulton Office of Medical Examiner's report said Brooks died of organ damage and blood loss from two gunshot wounds. The autopsy results, carried out on June 14, state that Brooks' cause of death was a gunshot in the back, the behavior leading to death was "murder".
The Brooks shootings happened amid protests throughout the US and many countries after the death of George Floyd, a 46-year-old black man who was killed by police in Minneapolis, Minnesota.
Trump extends existing sanctions on North Korea for 1 year
US President Donald Trump on June 17 (U.S. time) extends current sanctions on North Korea for another year on the grounds that it is due to "unusual threats" from recent actions by Pyongyang.
In a statement sent to Congress, President Trump wrote that he wanted to continue to maintain a "national emergency involving North Korea", which was first published on June 26, 2008, through an the 13466 Decree.
Trump and Kim Jong Un. Photo: Yonhap
13466 Decree extended under the Trump administration and previous ones called for North Korean sanctions related to the country's nuclear program and ballistic missiles.
"The existence and risk of the spread of fission materials that can be used in nuclear weapons on the Korean peninsula and the actions and policies of the Korean government continue to pose a great unusual threat to national security, foreign policy and the US economy, "Trump wrote to explain the reason for extending the emergency before June 26 this year.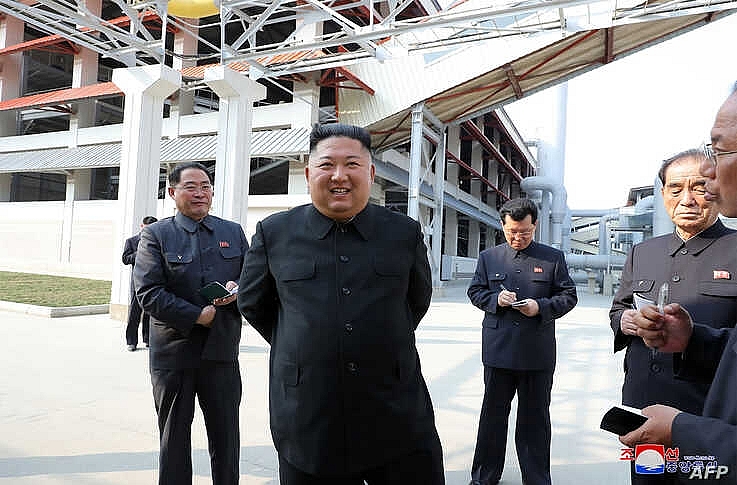 North Korean leader Kim Jong Un visiting the completed Suchon fertilizer factory. Photo: KCNA
According to President Trump, the actions and policies of the Korean government "destabilize the Korean peninsula and put US armed forces, allies and trade partners in the region at risk", Korea Herald reported.