US News today, June 21: Shooting in Seattle protest zone leaves one dead
US News today, June 21: President Trump's campaign rally in Tulsa takes place with half-empty arena, judge clears way for John Bolton to publish his book, President Trump calls coronavirus testing a "double-edged sword" and shooting in Seattle protest zone leaves one dead...
President Trump's campaign rally in Tulsa takes place with half-empty arena
According to Aljazeera, President Trump's campaign rally took place on June 20 held at Tulsa's area, Oklahoma but the first one in three months was not enough attendace to fill the hall.
The White House predicted the event in Tulsa, Oklahoma will attract up to 100,000 people. However, the 19,000-seat BOK center on June 20 was not filled. Trump also canceled an outdoor speech, which was planned for him to talk to people who could not get inside if the hall was full.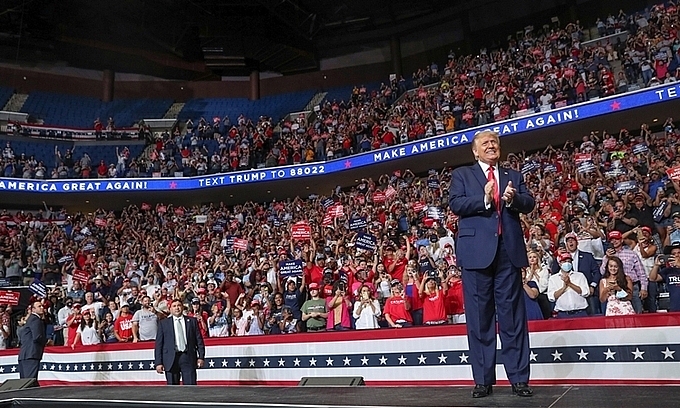 Trump's campaign rally in Tulsa, Oklahoma. Photo: Reuters
The President called his supporters as "warriors" at the event amid concerns about Covid-19 pandemic. Trump said he had "done an extraordinary job" to contain the pandemic, despite the fact that several hours before, six members of his campaign rally were positive with virus. The United States recorded more than 2.3 million infections and nearly 122,000 deaths.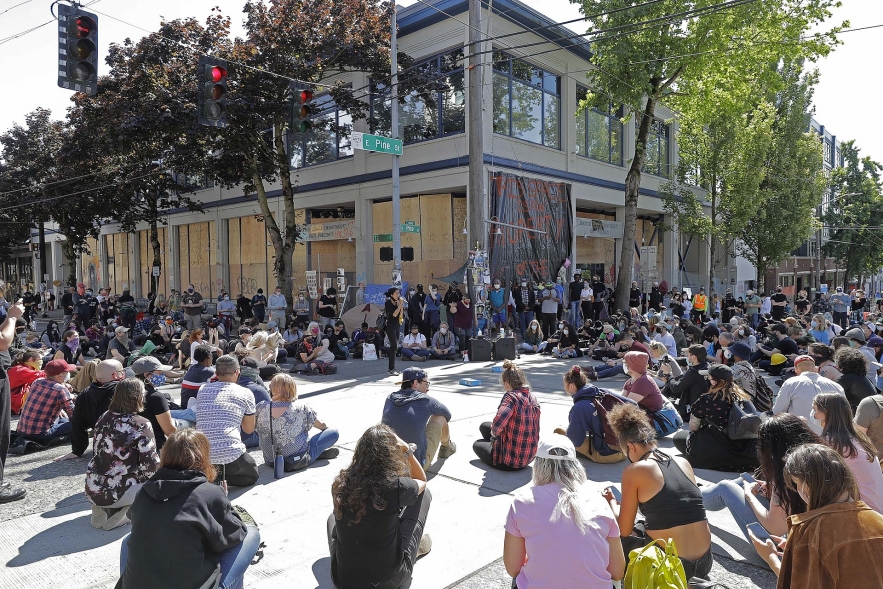 Protestersare sitting in front of the Seattle Police Department East Precinct building, on June 11. Photo: AP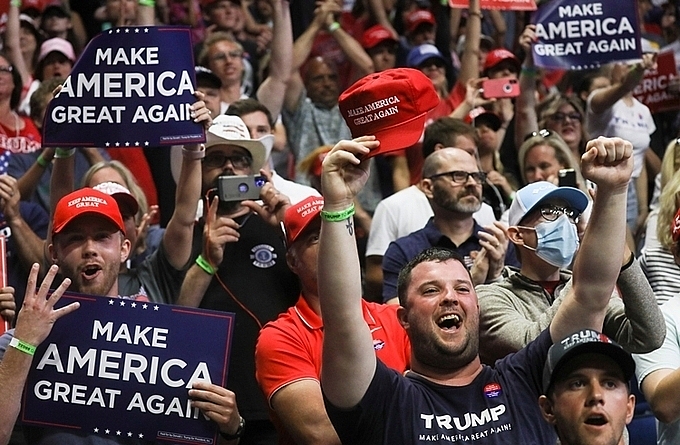 People attending Trump's campaign rally in Tulsa. Photo: Reuters
Many voters wear hats or T-shirts with the slogan "Make America great again," but very few people wear masks. The number of infections in Oklahoma has exceeded 10,000 cases and has increased sharply in recent days. Local health officials have warned that crowding in enclosed spaces could spread Covid-19. Attendees of the event must sign a pledge not to sue Trump's campaign or venue if they were infected virus from the event.
President Trump, 74, said he was still healthy, after he was suspected of having a health problem due to unsteady steps when attending graduation ceremony at West Point Military Academy. "I'll let you know if there's a problem", he said.
Trump criticized some protesters who opposed George Floyd's death for sabotaging buildings. "The crowd is trying to ruin our history, desecrate monuments, bring down beautiful monuments, punish and persecute anyone who disobeys their orders," Trump said.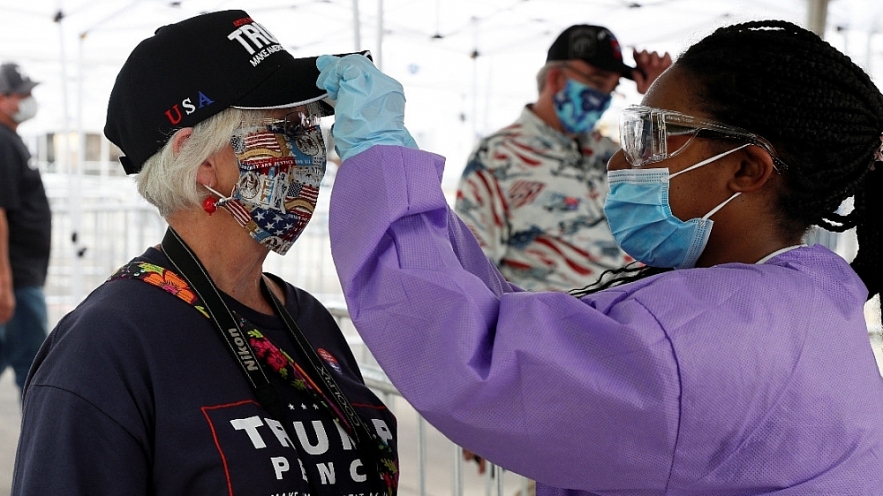 A supporter wearing a face mask has her temperature checked outside the venue for President Donald Trump's rally in Tulsa, Oklahoma. Photo: Reuters
A number of protesters brought down the monument of the Union and politicians of the Confederacy because they considered them as remnants of slavery in the US.
Trump called Democratic rival Joe Biden as "the helpless puppet of the leftist." "In 5 months, we will beat the sleepy Joe Biden," he said.
"Today we are here to show our support to President Trump and we will win the 2020 election, despite the media reporting fake news or the left wants to 'brainwash' what others are saying, " a voter attending the rally said.
Judge clears way for John Bolton to publish his book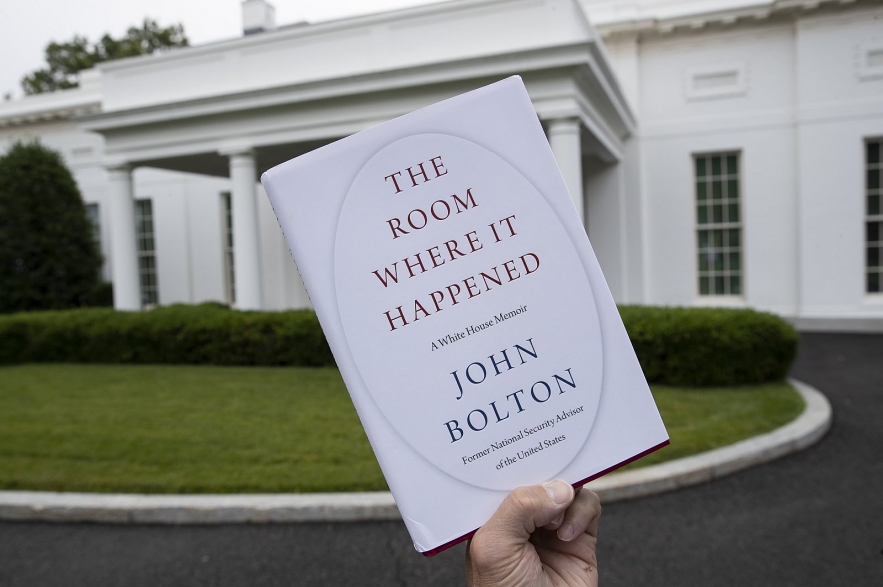 A copy of "The Room Where It Happened," by former national security adviser John Bolton, is photographed at the White House, Washington, June 18, 2020. Photo: AP
"With hundreds of thousands of copies around the globe - many in newsrooms - the damage is done," wrote Judge Royce C. Lamberth of the Federal District Court of the District of Columbia. "There is no restoring the status quo."
According USA Today, Mr. Lamberth has denied the request from the US Department of Justice to halt the publication of Mr. Bolton's book. The ruling was a victory for Mr. Bolton and meant that Mr. Bolton could continue to plan to publish his book, according to CBC.
John Bolton (left) and President Donald Trump. Photo: Guernsay Press
Earlier, the administration of US President Donald Trump sought to prevent the publication of "The Room Where It Happened: A White House Memoir, which is expected to release next week.
This book is supposed to contain confidential information, affecting national security, especially touching the current US President Donald Trump. However, Mr. Trump called Bolton's book "a collection of lies and fabricated stories".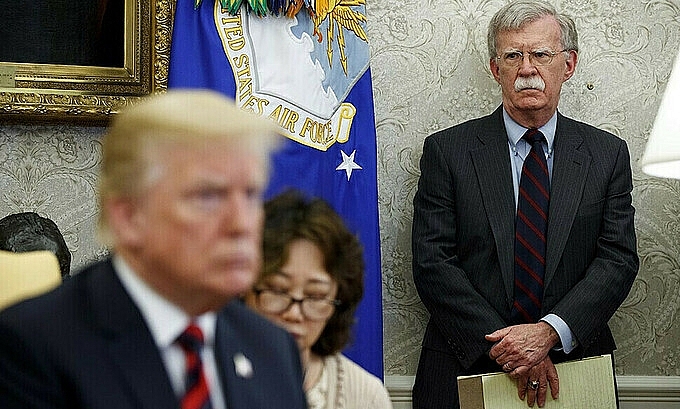 Former security adviser John Bolton and President Donald Trump. Photo: AP
"Bolton has gambled with the national security of the United States," the judge wrote. "He has exposed his country to harm and himself to civil (and potentially criminal) liability. But these facts do not control the motion before the court. The government has failed to establish that an injunction will prevent irreparable harm."
President Donald Trump quickly raised voice on Twitter and called the ruling a "big court win" against Bolton who, he said, will have a "really big price to pay.""He likes dropping bombs on people, and killing them," the president wrote. "Now he will have bombs dropped on him!".
President Trump calls coronavirus testing
a "double-edged sword"
Trump said he had asked health officials to slow down coronavirus testing because it was a "double-edged sword" that pushed the number of infections up, ABC News reported.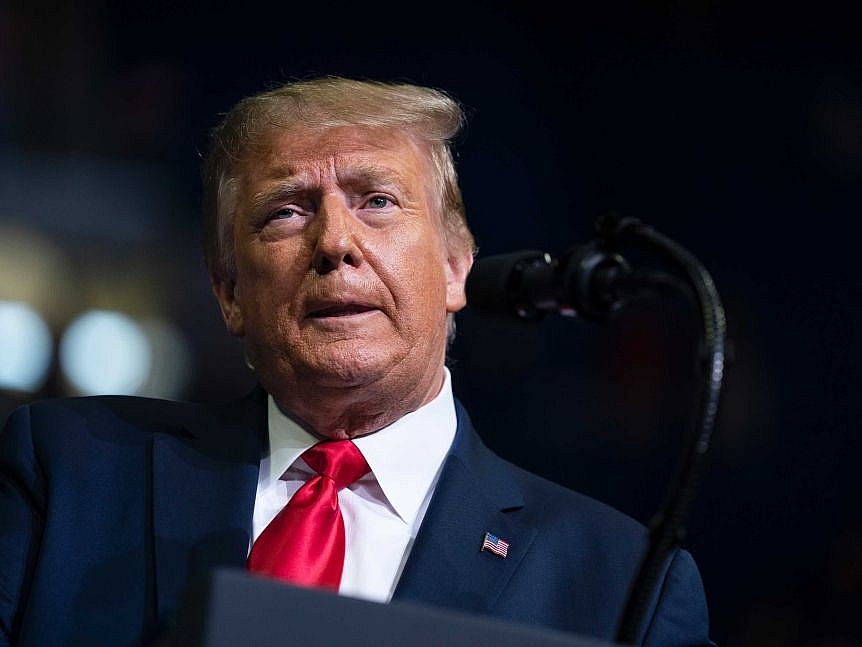 President Trump in the campaign rally in Tulsa. Photo: AP
Trump said the US has tested 25 million people, far ahead of other countries. "When you do testing to that extent you're going to find more people. You're going to find more cases, so I said to my people, 'Slow the testing down please.' They test and they test and we got tests - people don't know what's going on. We got tests, 'We got another one over here'", President Trump told supporters in the campaign rally in Tulsa, Oklahoma on June 20.
A White House official later said Trump was joking "to mock the ridiculous media coverage". "He was clearly kidding. We are leading the world in testing," the official said.Trump said his decisions to block entry from China and Europe helped save "hundreds of thousands of lives". However, "radical fake news" did not give him credit for his "extraordinary work".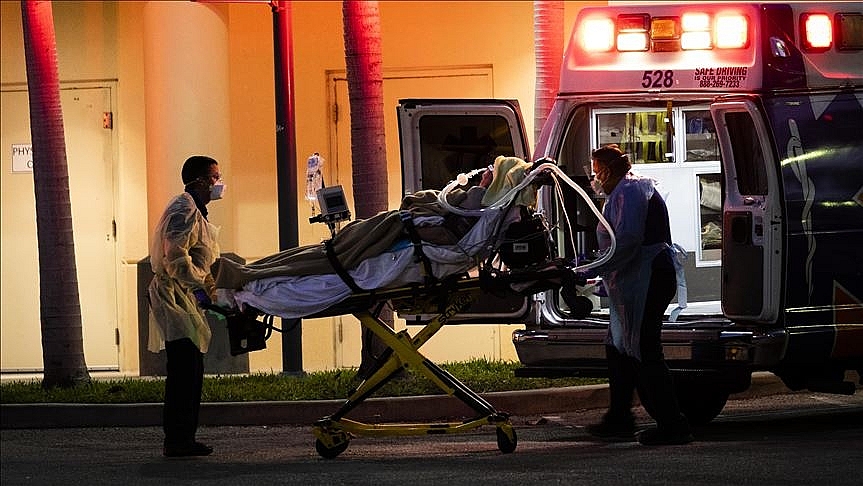 Rescue workers push a strecher with a patient from Zaandam Cruice Ship at Broward Health Medical Center in Fort Lauderdale, Florida, United States on April 02, 2020. Photo: Eva Marie Uzcategui Trinkl - Anadolu Agency
Medical experts assess that testing is the main useful way to prevent Covid-19 from spreading. More than 2.3 million people in the US are infected with coronavirus, of which nearly 122,000 die.
Trump's reaction to Covid-19 may have been the reason for his decline in credibility in recent weeks. He initially lowered the severity of Covid-19 pandemic and disagreed with state governors when they imposed restrictions to contain the virus.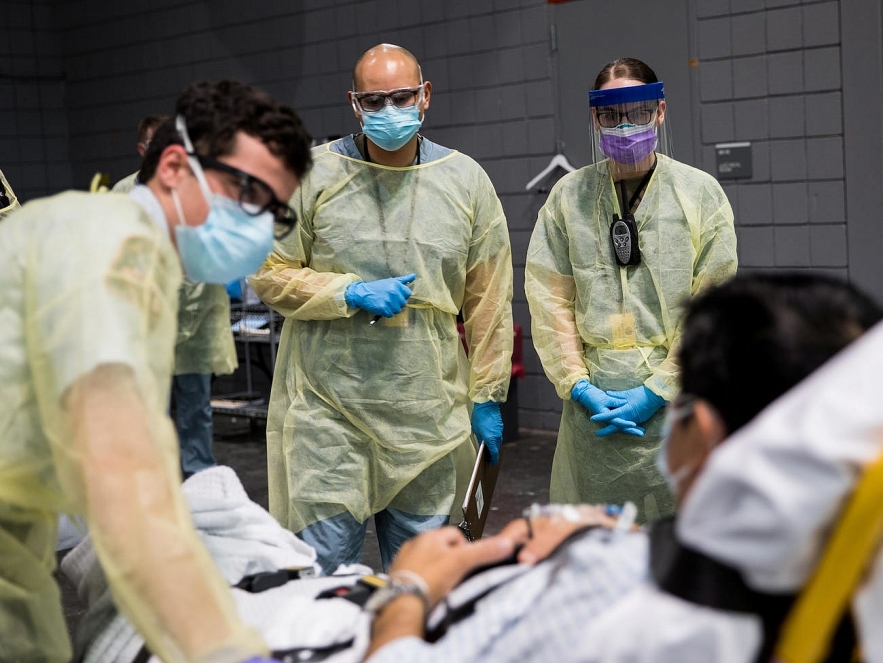 Soldiers assigned to the Javits New York Medical Station conduct check-in procedures on an incoming coronavirus patient with local emergency workers in New York City, April 5, 2020. Photo: U.S. Navy
Shooting in Seattle protest zone leaves one dead
According to the Seattle police, the incident occurred at the Capital Hill Occupied Protest (CHOP) area, where protesters seized and police have not been attended sine June 8, The Washington Post reported.
Police immediately responded after receiving reports of shooting at Cal Anderson Park around 2:30 am on June 20. However, when the authorities arrived, the two victims in the incident were transferred to CH Harborview Medical Center by CHOP's medical team.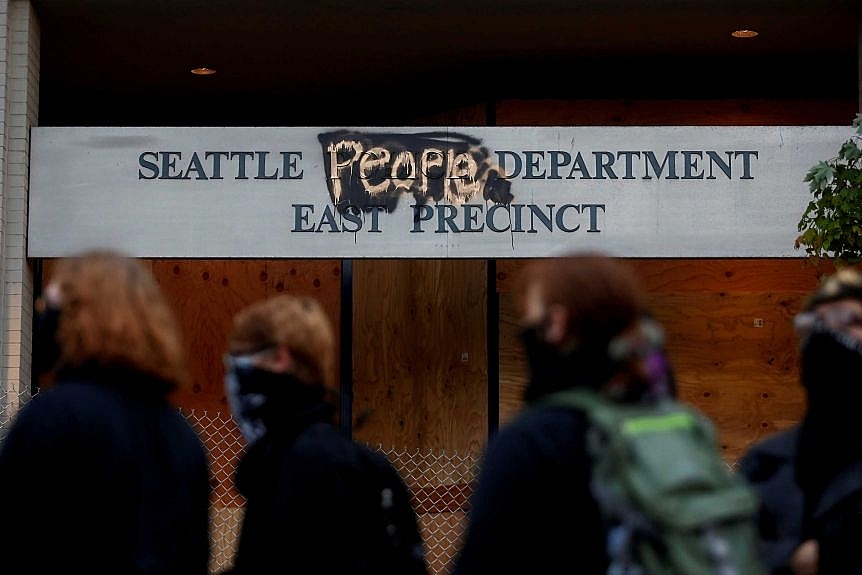 The Seattle Police Department East Precinct's sign has been spray painted to replace "police" with "people" after protesters established an "autonomous zone". Photo: Reuters
Harborview spokeswoman Susan Gregg confirmed the hospital had received the two victims. Among them, the 19-year-old victim died shortly after, the other was in critical condition. Police said they had no information on the suspect. This may be a person or a group of people and has fled the scene.
Protesters created CHOP since the wave of protest against police violence spread throughout the US. The cause came from the death of George Floyd, an African-American who died after being choked by police for nearly 9 minutes.
After the Seattle shooting, Converge Media reporter shared a video of several police officers "bumping" into protesters in the area.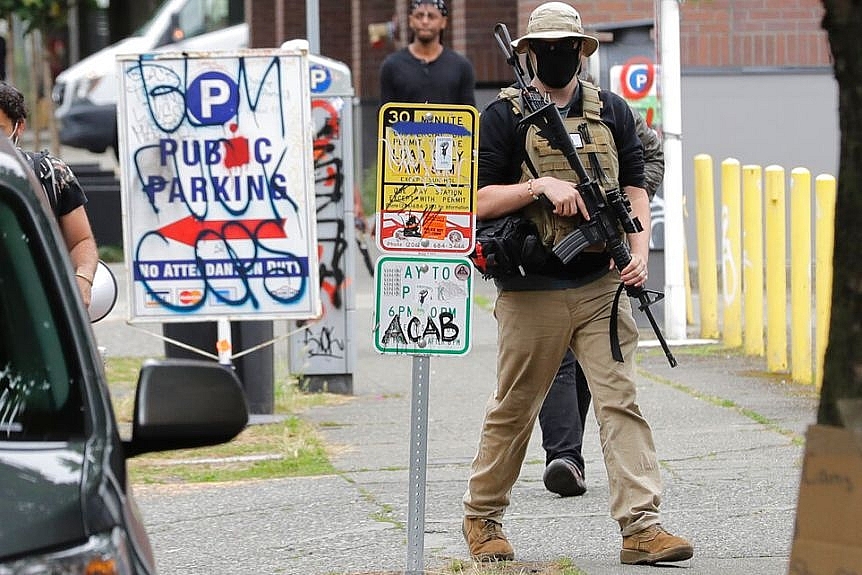 Protest volunteers patrol the "Capitol Hill Occupied Protest" zone carrying weapons. Photo: AP: Ted S. Warren
Specifically, some police entered CHOP with riot shields, while people here raised their hands over their heads and shouted to ask the police to put down their guns.
According to Reuters, the footage also showed many people surrounding police cars and the cars then had to leave. In a statement after the incident, the police called the protesters "a violent crowd that prevented officers from safely approaching victims".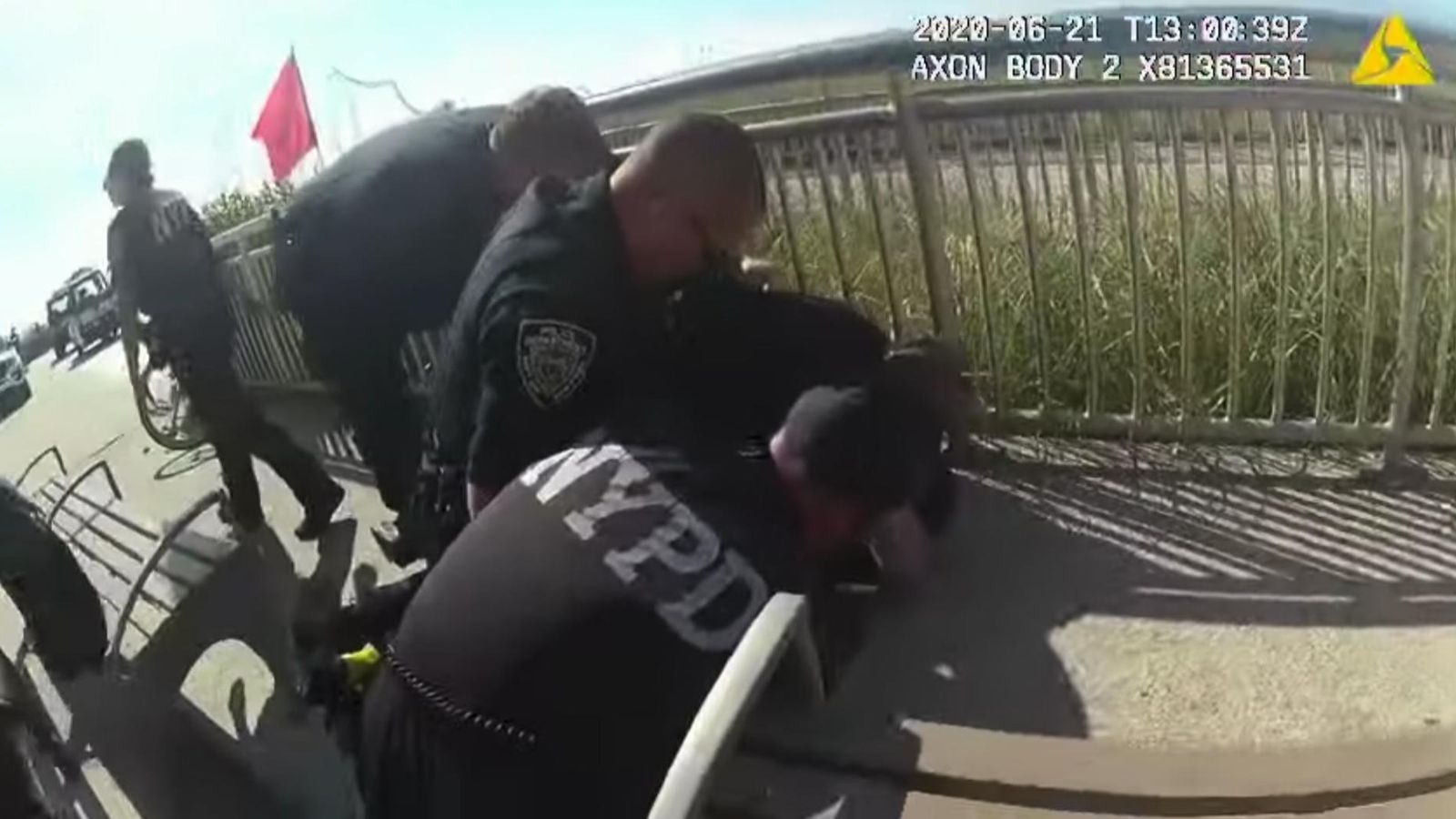 World
June 22, 2020 | 21:57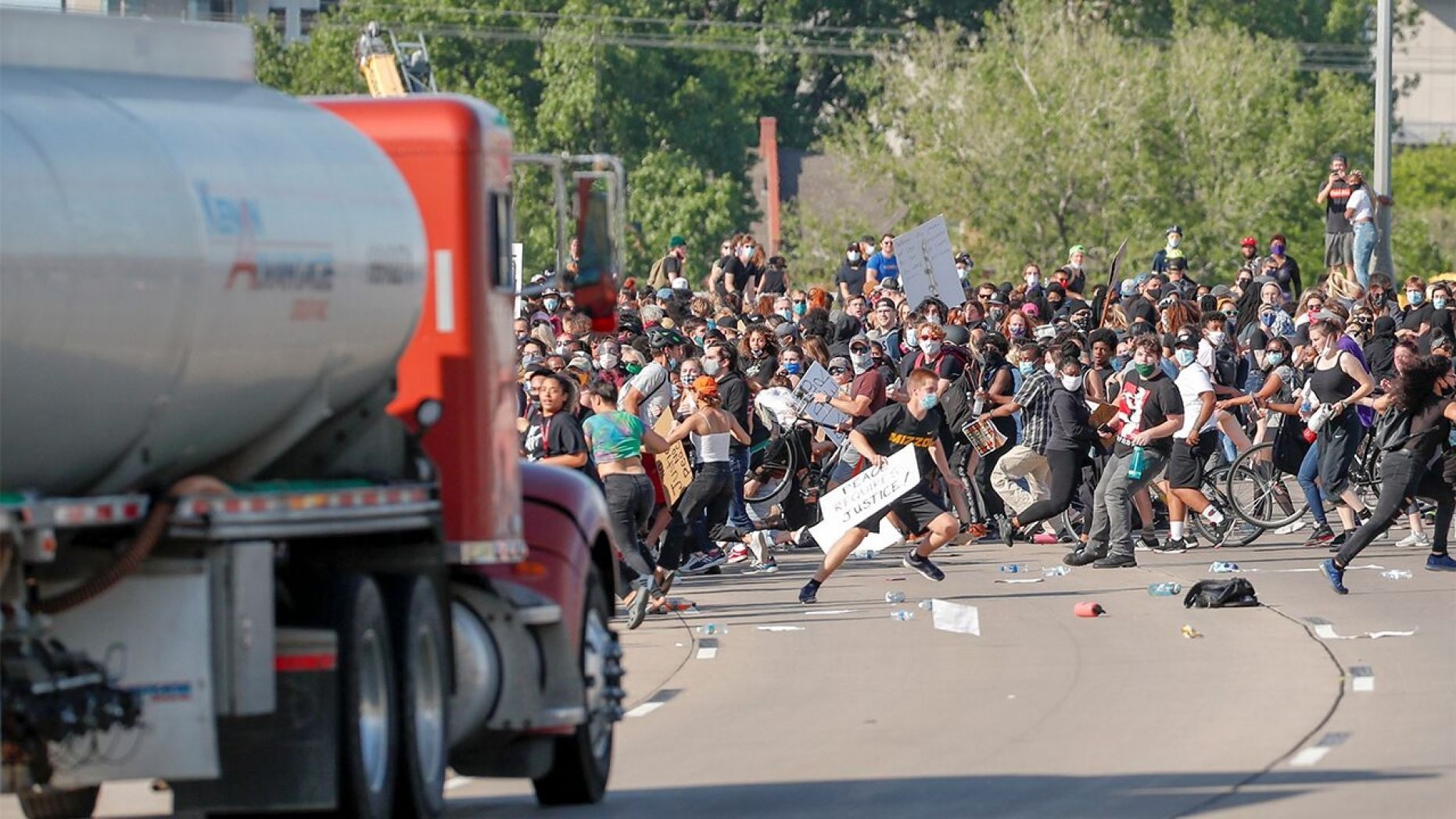 World
June 01, 2020 | 11:35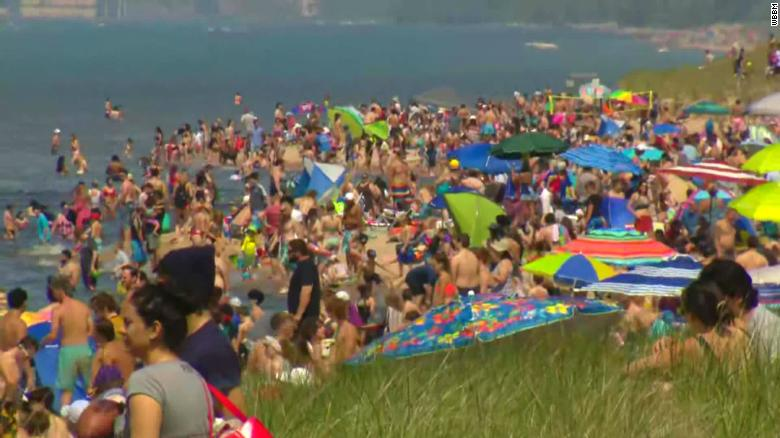 World
May 26, 2020 | 09:13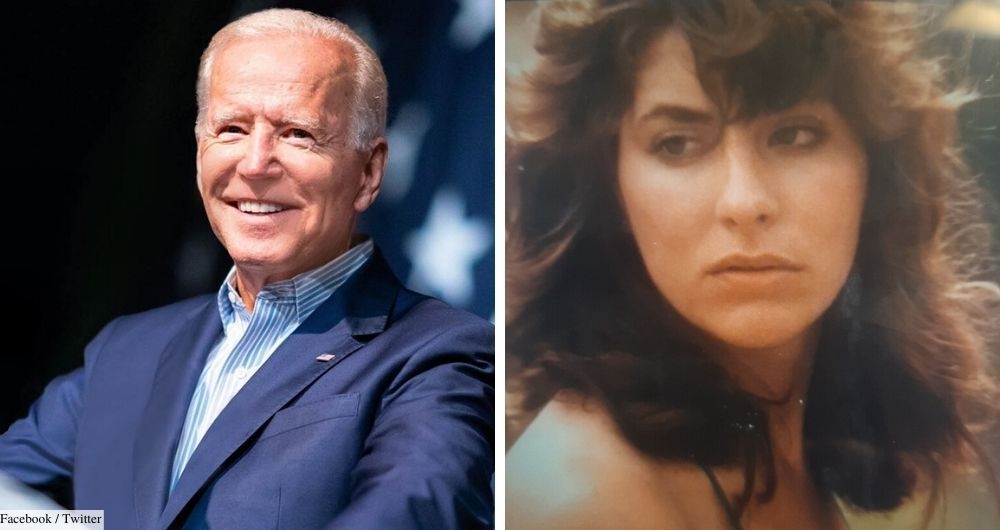 World
April 14, 2020 | 08:18