US remains Vietnam's largest aquatic export market
Vietnam's aquatic exports to the US reached US$ 1.08 billion during the first nine months of the year, despite a sharp decline in export value against the same period last year, according to the General Department of Vietnam Customs.
During the reviewed period, aquatic exports fell by 5.3 per cent to US$6.2 billion on-year. In September alone, aquatic exports suffered a 10.1 per cent decline to US$731 million in comparison with the previous month, and down 5.3 per cent against September 2018.
Most notably, seafood exports to the country's major markets plummeted throughout September in comparison with the same period last year, while exports to China, Thailand, and Taiwan (China) saw an upward trend.
Despite exports of aquatic products to Japan endured a fall of 0.5 per cent in September, they enjoyed a rise of 7.8 per cent to US$1.07 billion during first nine months of the year compared to the same period last year.
Elsewhere, Vietnam's seafood exports to China in September expanded by 39.8 per cent to US$113.1 million in value.
The total exports of seafood products to China during the first nine months of 2019 hit US$ 831.8 million, up 14.2 per cent against last year's same period.
In contrast to the Chinese market, exports to the major markets of the EU and the Republic of Korea dropped in September, although exports to Thailand enjoyed a 14.4 per cent rise.
According to statistics released by the International Trade Center (ITC), the UK imported 54.300 tonnes of seafood during July with a value of US$ 332 million. This represents a fall of 2.1 per cent in volume and 5 per cent in value compared to July last year.
Between the start of the year and July, the UK imported a total of 402,000 tonnes of aquatic products with a value of US$2.5 billion, up 6.4 per cent in volume and 5 per cent in value over last year's corresponding period.
For comparison, China sold 44,000 tonnes of seafood to the UK market with a value of US$217 million during the seven-month period. Vietnam was the third largest exporter of seafood to the UK market during the reviewed period, with 23,000 tonnes worth US$177 million, a rise of 20.5 per cent in volume and 12.9 per cent in value.
According to the ITC, many Vietnamese seafood products enjoy a high market share in the British market such as frozen shrimp of all types coded HS 030617, frozen catfish coded HS 030462, in addition to processed shrimp of all kinds.
However, during the first seven months, the market share of a number of seafood categories such as frozen catfish fillets and frozen tuna fillets fell in comparison with the same period last year.
This data shows that the UK is attempting to persify its supply source of seafood as Vietnam's aquatic products are facing tougher competition from this highly lucrative market.
VNF ( VOV )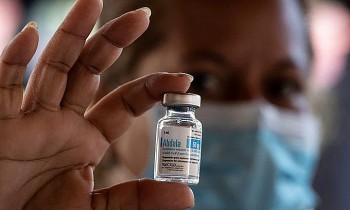 National
Vietnam News Today (September 19): Vietnam records 9,360 new local Covid cases; Vietnam approves emergency use of Cuba's Covid-19 vaccine; 4,000 foreigners vaccinated in Hanoi; Climate change adaptation featured in HCM City's master plan.
World
Somewhere in Portugal, there is a historical site named Quinta da Regaleira castle and its mysterious Initiation Wells that charms many tourists because of its unique architectural design.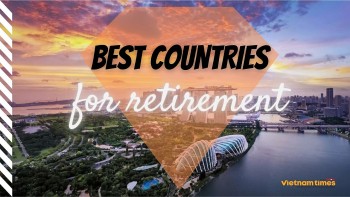 Handbook
If you are planning to relocate for your retirement, find out top 10 best countries that help you're no longer tied to a specific location.