Vaccine Passport Policy Opens Gate to Restart The Economy
There was good news on September 4: A flight carrying 297 Vietnamese citizens from Japan landed at Van Don Airport in Quang Ninh province. The passengers were fully vaccinated with two doses of the Covid-19 vaccine.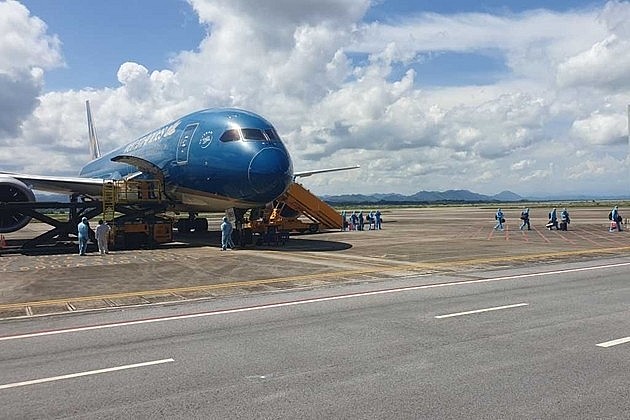 The first "vaccine passport" flight landed at Van Don airport on the afternoon of September 4. (Photo: Vietnamnet)
A "vaccine passport" policy was piloted by the Ministry of Health in Quang Ninh province in late June, but the first flight for passengers with the vaccine passport was organized in September. It is hoped that commercial flights will again connect Vietnam with the world, instead of limited "rescue" flights.
This is needed to "actively attack" the Covid-19, instead of struggling with the familiar tracing and zoning measures.
With that perspective, the recent proposal of the Secretary of the Hanoi Party Committee Dinh Tien Dung was sent to the Ministry of Health on specific instructions for those who have been fully vaccinated to be allowed "to travel, to work and to participate in epidemic prevention and control".
This view was also agreed to by Secretary of the Ho Chi Minh City Party Committee Nguyen Van Nen in the context that Ho Chi Minh City is looking for a plan to restore the economy. "We cannot continue to impose complete social distancing forever, nor wipe out Covid-19 patients, and instead we will gradually open up, live in the new normal, in epidemic conditions," he said.
Prime Minister Pham Minh Chinh said: "It is impossible to blockade forever. It is necessary to adapt safely to the epidemic."
Thus, the concerns of Vietnamese leaders are very urgent and practical because as long as economic stagnation remains, losses to livelihoods and production and business will exist. If we don't find a way to solve it early, the consequences for businesses, banks, labor, jobs, and social stability cannot be measured.
According to the Covid-19 Vaccine Immunization Portal, more than 22 million doses out of a total of nearly 30 million Covid-19 vaccine doses received have been administered. Nearly 30% of people 18 years of age and older have been vaccinated and more than 3.2 million people have been fully vaccinated with two doses.
More vaccines will arrive and the number of fully vaccinated people will increase significantly. This is a valuable workforce. The southern province of Dong Nai, with 62,000 fully vaccinated people, is considering allowing these people to go out, even though the province is implementing social distancing under Directive 16.
Ho Chi Minh City plans to recruit and pay salaries for recovered patients to take part in the care of Covid-19 patients to reduce the workload on the health sector. This number has reached nearly 200,000 people, according to official figures. Dr. Nguyen Van Tuan in Australia said the number of people in Ho Chi Minh City with Covid-19 could increase to 1.7-5.2 million.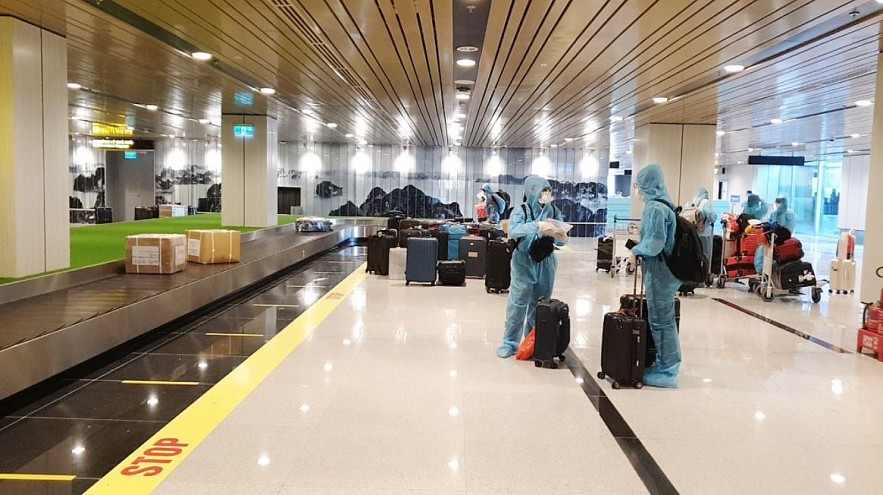 First passengers with "vaccine passports" entered Vietnam from Japan. (Photo: Thanh Nien)
Maintain resources
Dr. Truong Huu Khanh, former head of the Infection – Neurology Ward of the Children's Hospital 1, Ho Chi Minh City, said there are four groups of people who should be allowed to participate in production, business, and return to the "new normal" life. They are recovered Covid-19 patients; fully-vaccinated people; people who got the first dose of vaccine 14 days prior; and young families.
He explained: "Because people who have recovered from the disease will not be infected again if fully vaccinated people are infected, most will have no symptoms or mild symptoms. People who have received one dose of the vaccine have a low risk of getting serious illness if they are infected. Young families, if infected, will also have mild illness."
If these people are allowed to return to the "new normal", it is a way to maintain resources to fight the epidemic and live with Covid-19. If we wait until at least 70% of the population are vaccinated to achieve herd immunity to re-open the economy, it will be very long. Right now, we need to restore and maintain production, business, and economic development.
Opinions of politicians and experts need to be considered soon by the Ministry of Health so that there is time to develop specific mechanisms and guidelines.
As for Hanoi, the number of people who have been fully vaccinated is only 200,000.
As of September 4, the total number of vaccines Hanoi received was just over 2.4 million doses. This is the first time the data has been made public by the Secretary of the Hanoi Party Committee Dinh Tien Dung.
So far, the whole city has administered more than 2.2 million doses, reaching 26.65% of the population. Maximum vaccination capacity is up to 280,000 doses/day.
The city's leaders once again clarified: While the vaccination rate in the capital city is still low, it is imperative to strictly implement social distancing measures to protect the safety of people's lives, to prevent a strong outbreak leading to loss of control. Without vaccines, what can Hanoi do other than tightening social distancing?
But the proposal for fully vaccinated people to go to work should be researched and implemented as soon as possible.
Vietnamnet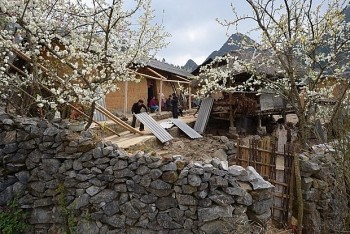 National
Vietnam News Today (Feb. 3): Vietnam and Trinidad & Tobago establish diplomatic ties; Severe cold spells expected to hit northern mountainous provinces late this month; Vietnam among top 10 best places to go for budget honeymoon; Hanoi, HCM City record highest disbursement of public investment capital in January.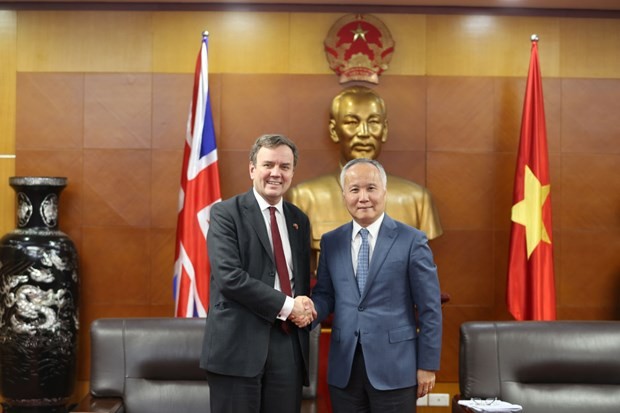 Economy
UK ready to boost CPTPP's economic firepower, said the Trade Minister on Vietnam visit
February 02, 2023 | 13:44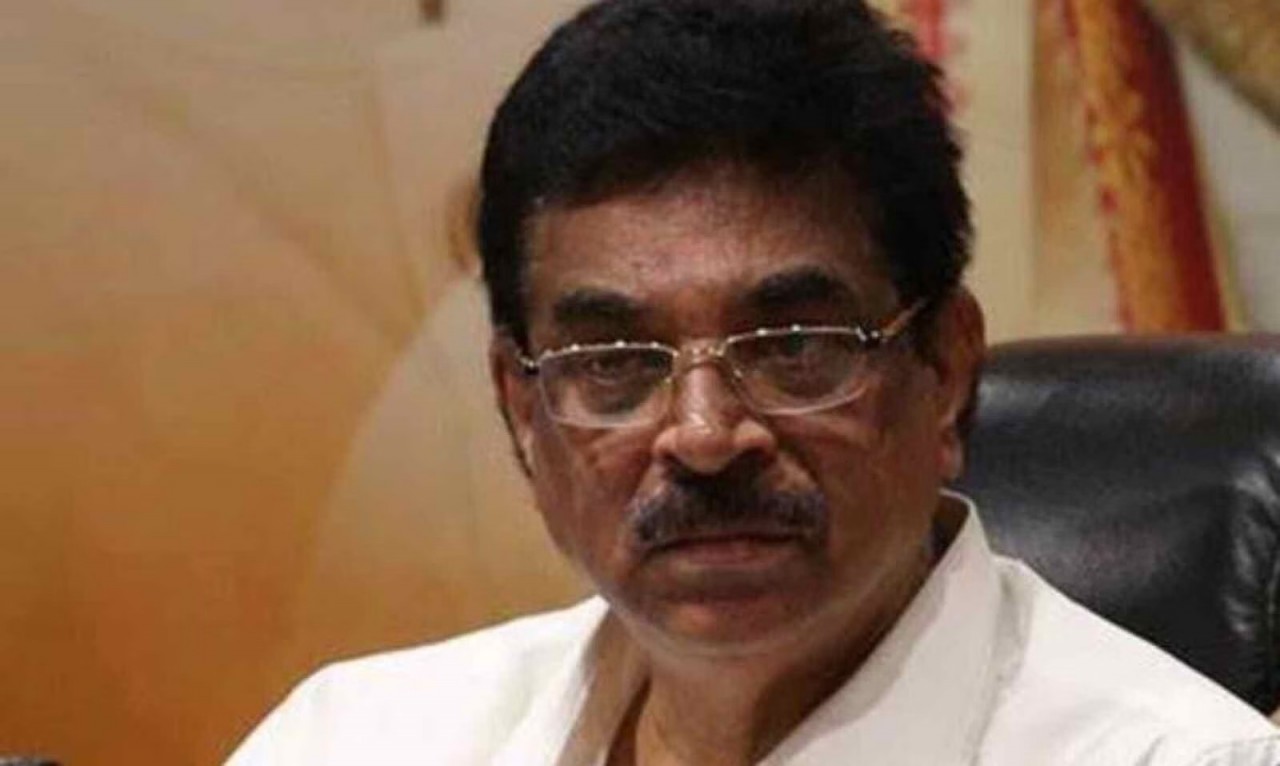 Economy
Mizoram Governor Hari Babu Kambhampati on Thursday said that a Super-Speciality Cancer Hospital and Research Centre would be set up in Aizawl
February 02, 2023 | 00:55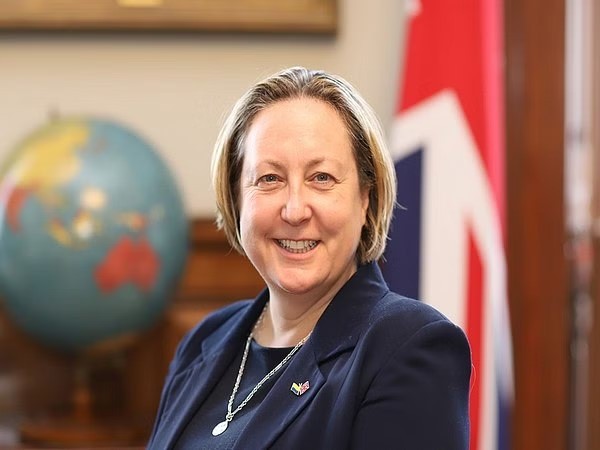 Economy
The United Kingdom is working to conclude a Free Trade Agreement with India, Secretary of State for International Trade Anne-Marie Trevelyan said on Wednesday.
February 01, 2023 | 04:00