Vietnam, a rising star in wood exports
With its abundant potential in wood processing, Vietnam is emerging as a major exporter of finished wood products in the global wood market. However, the local wood industry is being challenged by shortages of imported materials which may affect its future exports. Thu Ha reports.
Strong wood exports put Vietnam on the global map
Since early this year, Hoang Vinh Wood Processing JSC in the southern province of Binh Duong, which is Vietnam's wood export hub, has been mobilising all of its 500 employees to work at full speed to meet the company's contracts signed with a partner from France, worth US$20 million. The contracts must be fulfilled by early next month.
Last year, the firm reaped total export turnover of US$50 million, up 20% year-on-year, from some European and Asian markets.
In its business strategy, this firm will likely establish a joint venture with a partner from the Republic of Korea (RoK). "If the joint venture is established, we will be able to boost our exports significantly," the company's director Nguyen Hoang Vinh told VIR. "Currently, both sides are in negotiations and we hope a deal will be reached by the third quarter of this year."
Nguyen Ton Quyen, vice chairman of the Timber and Forest Product Association of Vietnam (VIFORES), told VIR that many foreign firms are seeking to co-operate with Vietnamese firms, like the potential Korean partner of Hoang Vinh, to boost exports to their nations.
"The wood industry's export turnover has been rising strongly over the past few years, with US$7 billion in 2016, US$7.66 billion in 2017, and US$8.48 billion last year. Moreover, when Vietnam and the EU approve their shared Forest Law Enforcement, Governance and Trade Voluntary Partnership Agreement (FLEGT-VPA), Vietnam's exports to the EU, one of its key export markets, will likely soar," Quyen said.
The FLEGT-VPA is aimed to help improve forest governance, address illegal logging and promote trade in verified legal timber products from Vietnam to the EU and other markets.
Signed in October 2018, Vietnam and the EU are now working with each other towards taking the deal into effect this year.
Rising star
IMM Mission, funded by the EU and managed by the International Tropical Timber Organisation, stated, "Vietnam is emerging rapidly as a major player in international wood markets, both as an importer of wood materials and as a large exporter of finished wood products"
Vietnam signed FLEGT-VPA early this year and this presents unique opportunities, IMM said.
The IMM's role is to use trade flow analysis and market research to independently assess trade and market impacts of VPAs in the EU and partner countries.
EU imports from Vietnam consist almost entirely of wooden furniture, with trade in this commodity strengthening this year after a dip in 2017. The twelve-month rolling total for EU furniture imports from Vietnam increased from 220,000 metric tonnes at the end of 2017 to 232,000 metric tonnes in November 2018, according to the IMM.
"Another potentially significant trend is that Denmark started to import larger volumes (up to 2,500 metric tonnes per month) of waste wood (for biomass energy) from Vietnam this year," the IMM stated.
During her recent working visit to Vietnam, Heidi Hautala, Vice President of the European Parliament, told VIR that after the VPA takes effect, it will turn Vietnam into a more attractive investment spot for European wood investment, which remains humbly now.
"The VPA process and implementation will add to the confidence of European businesses in Vietnam's business environment," she said. "This will help Vietnam attract more investment from the EU, which is tending to increase now."
"Currently the European consumers and businesses have growing demand for imported wood products with fairly transparent production and origins," she said. "This will further prompt European investors to come to Vietnam to both implement projects directly and co-operate with local partners in exports. I am seeing many European businesses making plans to expand business and investment into Vietnam."
Under the Comprehensive and Progressive Agreement for Trans-Pacific Partnership, which took effect for Vietnam on January 14, 2019, and the Vietnam-EU Free Trade Agreement, which is expected to be signed soon, almost all import tariffs will be eliminated, offering great potential for Vietnam's wood exports, and for foreign firms to come to Vietnam to invest in the wood industry.
In 2018, Vietnam has about 3,200 enterprises engaging in exporting wood and wood products, including 529 foreign-invested enterprises which earned a total export turnover of nearly US$4 billion.
"Not only foreign firms, but many local ones have also been performing very well, and have secured export orders until the end of the second quarter of this year," Quyen said. "While enterprise production is improving, the global demand for Vietnam's wooden products are strongly rising, focusing on key markets including the US, China, Japan and the RoK."
Last year, Vietnam's wood exports turnover strongly increased from many markets, such as France (25.5%), Japan (16%), Malaysia (100%), the RoK (48%), and the US (17.5%).
The US, Japan, China, and the RoK purchased over around 80% of Vietnam's total wood exports.
Nguyen Viet Vinh, Director of Vinh Hanh Furniture JSC in the south-central province of Binh Dinh, told VIR that this firm's export turnover hit US$17 million last year – up about 18% over 2017. The figure is expected to be about US$10 million in the first half of 2019, up 20% year-on-year.
"We expect the figure will be about US$20-22 million in this year. We will continue seeking more export markets, in addition to our existing markets of Japan and the US, so that we can reach our target of US$25-27 million by 2020," Vinh said.
VIFORES's Quyen said many other firms are also performing very well in exports. For example, the export turnover of Nam Dinh Export Foodstuff and Agricultural Products Processing is expected to rise from US$50 million last year to nearly US$55 million this year. Meanwhile, many other firms like Tien Dat, Dai Thanh, Cancia Pacific, Hiep Long, Minh Phat and Phu Tai are also expected to reap export turnovers of US$30-50 million this year, up 10-15% year-on-year.
Early this year, Prime Minister Nguyen Xuan Phuc said the wood industry has grown by over 800% over the past 10 years. He ordered it to reach an export turnover of over US$11 billion worth of wood and forestry products in 2019.
Shortages of materials
However, one of the biggest challenges facing Vietnam's wood industry is the upcoming shortages of imported material supplies, which will affect the country's future wooden exports.
Currently, Vietnam must largely depend on foreign supplies to ensure its local production. Annually, it spends US$1.7-1.8 billion importing timber materials, which are largely from Laos (60% of round and sawn timber – the main timber for production), Cambodia (70% of precious timber), Papua New Guine, and Africa.
According to a wood industry report from VIFORES, Handicraft and Wood Industry Association of Ho Chi Minh City, and Forest Products Association of Binh Dinh, Vietnam will face major shortages of timber materials from these markets.
For example, Laos, which used to export nearly one million cubic metres (m3) of round timber to Vietnam annually, has stopped exporting timber materials since May 2017.
The policy has almost curbed all timber supplies from Laos for Vietnam. The volume of round timber has reduced from 322,000m3 in 2015 to 36,000m3 in 2016, and 6,000m3 in the first half of 2017.
In another case, Cambodia's government is planning to more strictly control the country's timber exports.
According to the report, timber supplies from Papua New Guine and Africa are facing issues regarding timber quality and legality, which are also affecting Vietnam's wood processing and exports.
Hoang Vinh Wood Processing JSC is also suffering from wood materials. "We are trying to find new sources from EU. Though if the new sources offer at higher prices, we will have to accept, meaning that we may have to increase product prices," said this firm's director Vinh.
VIFORES's Quyen said his association and businesses have been working with many partners in the US, France, Finland, some other EU nations, Japan, and New Zealand about wood material supplies.
"These are Vietnam's new wood material suppliers. They even come to Vietnam to seek supplying contracts. In spite of higher prices, materials from these markets have higher quality and clearer origins," Quyen said.
VNF ( NDO )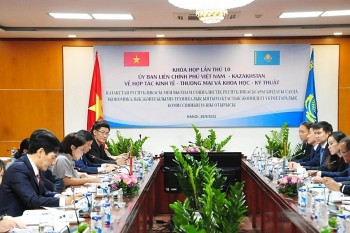 Friendship
The 10th session of the Vietnam-Kazakhstan Intergovernmental Committee on economic-trade and scientific-technical cooperation was held in Hanoi on September 26.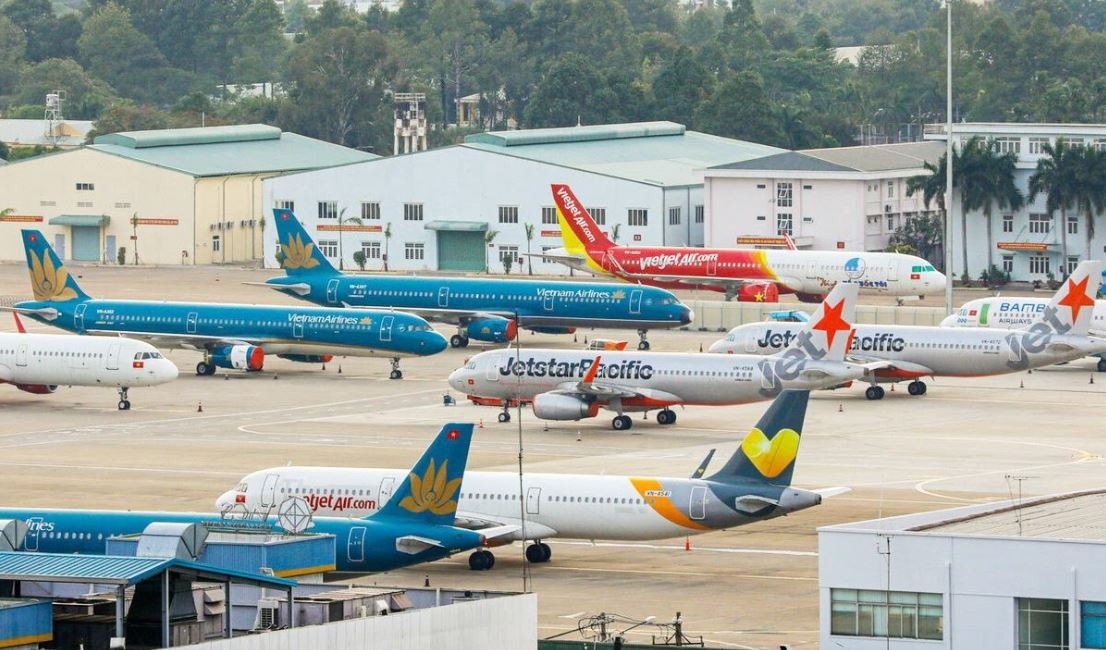 Economy
Vietnam Business & Weather Briefing (Sep 27): Reference exchange rate up VND 12, 248 aircraft registered under Vietnamese nationality, Binh Phuoc province lures investment into 62 projects, Noru storm is forecasted to hit Ly Son island at 9 pm tonight.
September 27, 2022 | 17:08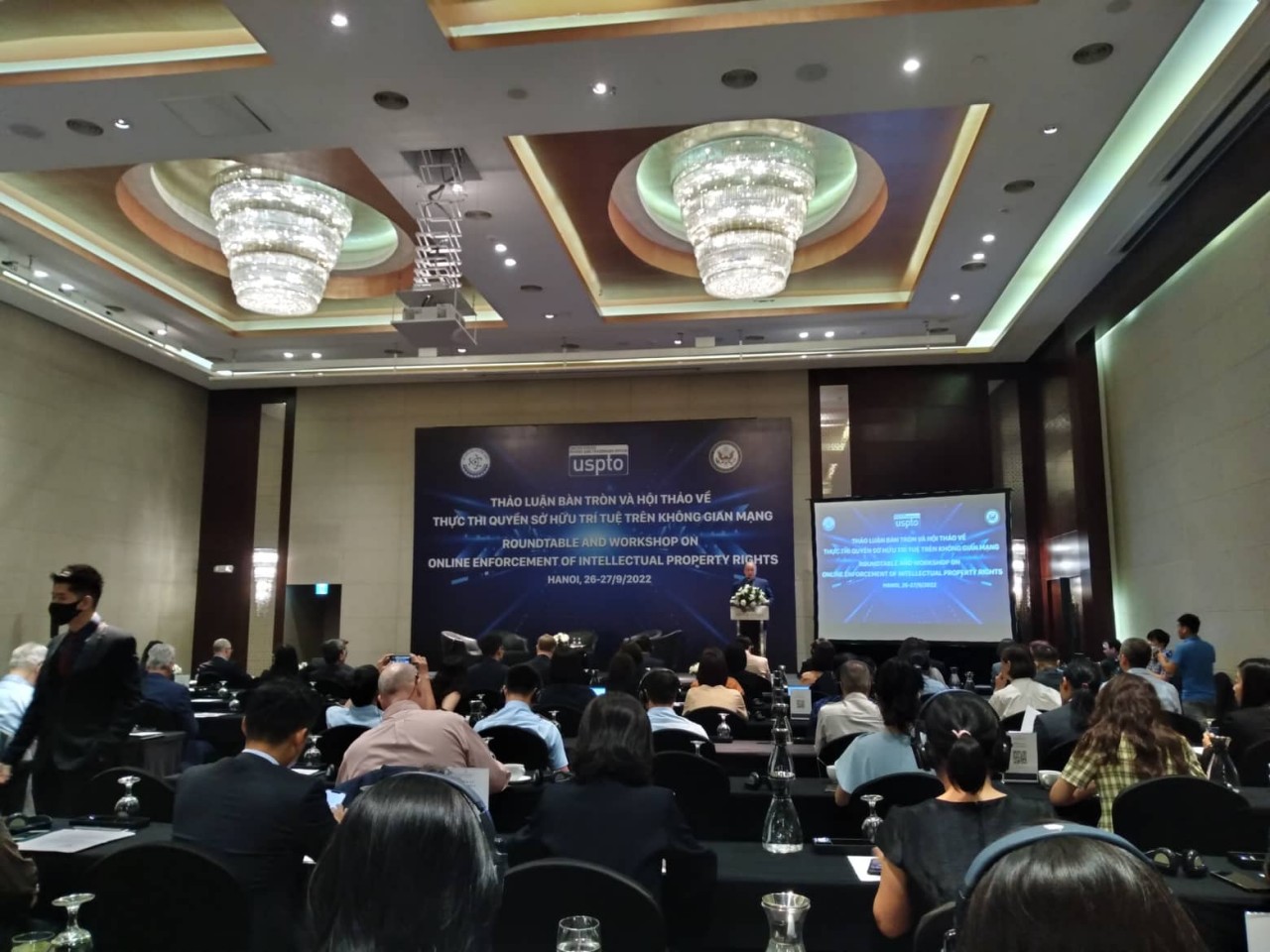 Economy
Vietnam needs to further protect intellectual property rights in cyberspace. Protecting intellectual property rights is also protecting the national economic development
September 27, 2022 | 15:02