Vietnam Achieves Highest Digital Economic Growth in Southeast Asia
The past two years of the Covid-19 pandemic have accelerated the change of Vietnam's online shopping and business in a positive direction.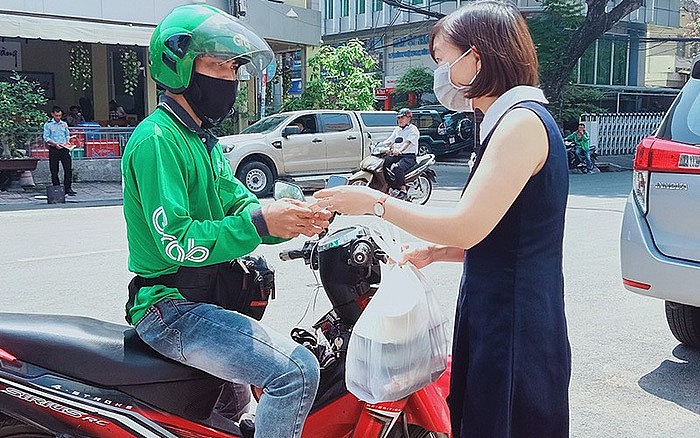 The trend of online shopping and door-to-door delivery is thriving. Photo: VNN
Online shopping is getting more exciting
The heat of online sales channels, sales via livestream is increasingly attracting consumers. The livestreams of branded bags or clothes on Facebook make many women buy products without hesitation.
Also on the Facebook platform, there are posts by hot facebookers that attract tens of thousands of likes and thousands of shares. On the Youtube platform, many channels attract millions of subscribers.
If in the past, consumers had to go to the place to see the products directly, now they just need to sit in one place and order high-value products as well as daily dishes and items.
The braised fish dish of Vu Dai village, a remote village in Ha Nam, has been known throughout the country as a Tet specialty. Now, this dish can be shipped everywhere thanks to online orders, helping to improve the lives of many villagers.
The strong growth of e-commerce in Vietnam is reflected in the increase in the number of online shoppers and the average shopping value of each buyer. The number of online shoppers has increased from 30.3 million to 54.6 million in 2021, and is estimated to reach 57-60 million in 2022.
The average online shopping value of a person also increased from US$160 in 2015 to US$251 in 2021, estimated to reach US$260-285 in 2022.
The Vietnam E-commerce Index 2021 and 2022 of the Vietnam E-commerce Association conducted a survey of 6,582 businesses, showing that the percentage of businesses selling on social networking sites tends to increasing gradually, from 28% in 2015 to 57% in 2021.
The rate of enterprises participating in e-commerce platforms also increased from 13% in 2015 to 22% in 2021.
Accordingly, many businesses have searched for different business channels, keeping up with domestic and international trends. Although not as developed as the B2C e-commerce market, business-to-business (B2B) e-commerce is becoming more popular.
The number of businesses receiving orders through e-commerce platforms increased from 13% in 2018 to 29% in 2020. More than 88% of surveyed businesses confirm receipt of orders via mobile applications in 2021 (compared to 45% in 2018).
In 2021, 18% of enterprises used e-commerce websites/apps for import and export purposes, of which large enterprises accounted for a higher proportion than small and medium enterprises (32% and 17% respectively).
The percentage of enterprises using electronic signatures, electronic contracts and e-invoices has also increased over the years.
Vietnam's digital economy forecast to be the strongest in Southeast Asia
Google, Temasek and Bain & Company have forecast that Vietnam will be the country with the strongest digital economic growth in Southeast Asia in the period 2022-2025.
Accordingly, Vietnam's digital economy could reach US$49 billion by 2025 with an average growth rate of 31% per year for the period 2022-2025. In which, e-commerce increases from US$5 billion in 2019 to US$14 billion in 2022 and is forecast to reach US$32 billion in 2025 with a growth rate of 37%.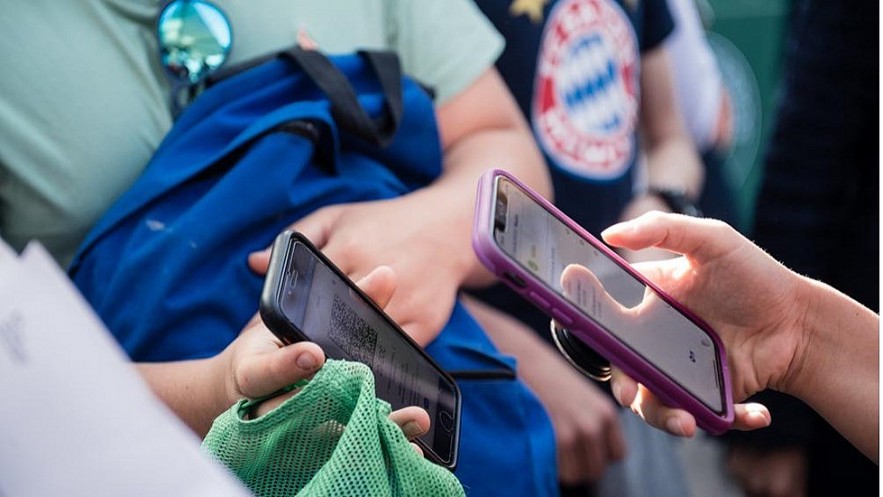 Photo: vietnaminsider
According to data from the Ministry of Information and Communications, the proportion of SME businesses using digital platforms reached more than 30%, exceeding the set plan of 30%.
The value added share of the digital economy in GDP in 2022 has been estimated to be more than 14%, while in 2021, it is estimated to reach more than 12%. The number of digital technology enterprises is estimated at 70,000, an increase of nearly 6.2 thousand enterprises compared to December 2021, reaching the rate of 0.7 enterprises per 1,000 people.
Resolution 01 of the Government defines 2023 as "The year of digital data, creating and exploiting data to create new value".
Vietnam wants to soon complete the construction of national databases, implement the project of developing the application of population data, identification and electronic authentication for national digital transformation in the 2021-2025 period, vision to 2030.
Spectacular transformation
According to the assessment of the European Center for Digital Competitiveness (ECDC) in 2021, Vietnam has the greatest progress in digital transformation mindset in East Asia and the Pacific.
Specifically, Vietnam increased by 339 points, achieving the highest improvement in both index groups (the ecosystem index increased by 139 points and the mindset index increased by 200 points). China ranked second, with an increase of 211 points, of which the ecosystem increased by 81 points and the mindset increased by 130 points.
Most countries that have made good progress in digital transformation have set ambitious goals and developed comprehensive programs to achieve them.
With the goal of Vietnam having a digital economy accounting for 30% of GDP by 2030, the Prime Minister of Vietnam issued Decision No. 749/QD-TTg approving the "National Digital Transformation Program to 2025, orientation towards 2030". China has also issued the Made in China 2025 program, implemented a comprehensive promotion of entrepreneurship and innovation.
Minister Nguyen Manh Hung said that 2020 is the year to start digital transformation, 2021 is the year of digital transformation practice, 2022 is the advancement in digital transformation, and 2023 will be the year of digital transformation bringing real value.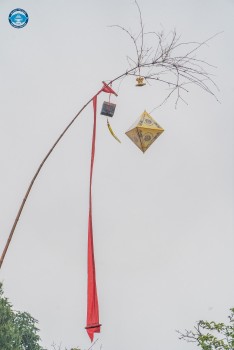 Viet's Home
In the past, the Neu pole (a tall bamboo pole with red garment strips used to ward off evil spirits during the lunar New Year) lowering ceremony at the royal palace of the Nguyen Dynasty was performed to mark the end of the New Year holiday and prepare to enter a new working year.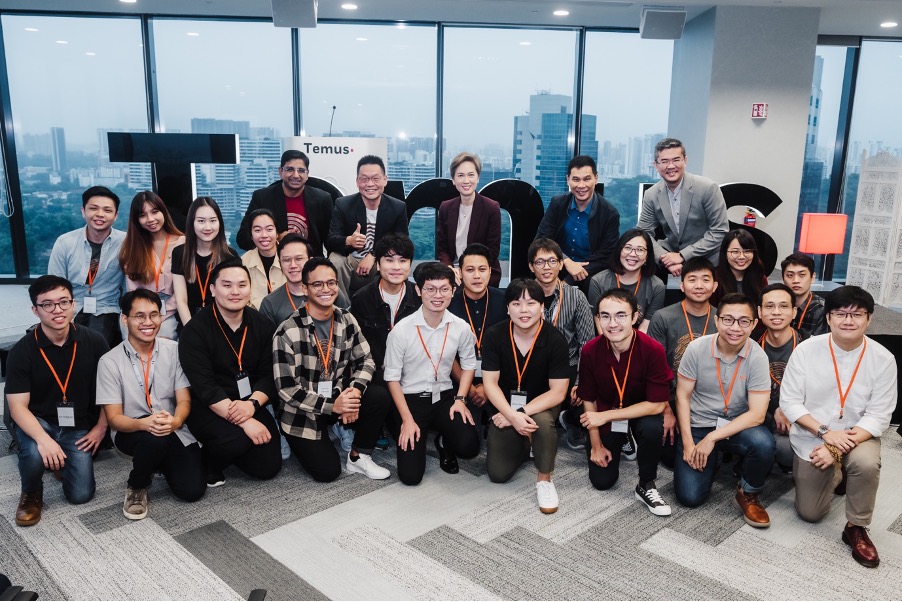 Economy
Singapore's Minister for Communications and Information Mrs Josephine Teo officiated the launch of Temus' Step IT Up programme, supported by Infocomm Media Development Authority's (IMDA) under Techskills Accelerator (TeSA) initiative, for public sector agencies and private companies to jointly 'place and train' people for tech roles in under five months.
January 26, 2023 | 14:00