Nearly Half of Digital Consumers in Vietnam Use Cashless Payments
More than half of digital consumers in Vietnam have used online banking solutions
Vietnam is a top market in adopting new technologies, in which 58% of digital consumers have used online banking solutions, e-wallets, money transfer applications, and digital banking, VNA reported.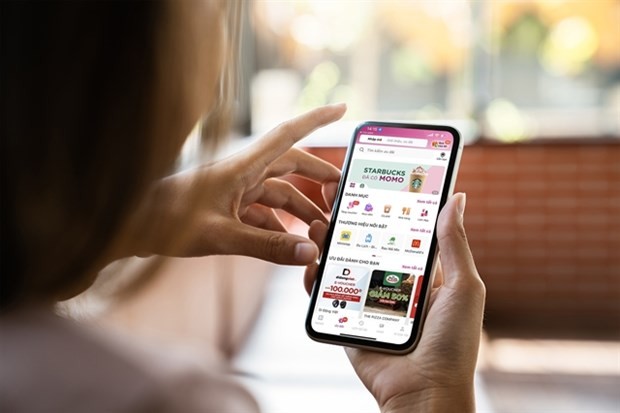 A customer uses her MoMo ewallet to pay for a cup of Starbucks coffee. Vietnam is a top markets for the adoption of new technologies. Photo courtesy of the MoMo
According to the "SYNC Southeast Asia" report on digital consumers in Southeast Asia in the new stage of development, Vietnam has nearly 80% of the population represented as digital consumers.
This is a period when Vietnamese digital consumers use more platforms than ever before, with the dominance of the e-commerce market accounting for 51% of online spending.
At the same time, social networks account for nearly half of online discoveries, including images at 16%, social media videos at 22% and related tools such as messaging at 9%.
Vietnam is among the top markets in adopting future technologies such as fintech and metaverse, alongside Indonesia and the Philippines.
Currently, 58% of digital consumers in Vietnam have used fintech solutions such as online banking, e-wallets, money transfer applications, and omnipotent digital banking. The use of digital technology in Vietnam is at various periods of maturity and is mainly driven by functionality and convenience.
Vietnam's e-commerce market will become the fastest-growing in Southeast Asia by 2026, head of Amazon Global Selling Vietnam Gijae Seong cited a recent report while addressing the launch of the Amazon Week in Hanoi on October 27.
Lai Viet Anh, deputy director of the Vietnam E-Commerce and Digital Economy Agency (iDEA) under the Ministry of Industry and Trade, said over the last 10 years, e-commerce in the country has continually grown by 25 - 30% while its size increased to USD 13.7 billion in 2021. It has made up over 7% of the total flows of consumer goods and services and become a critically important distribution channel aside traditional ones.
Despite the pandemic's impacts in 2020 and 2021, e-commerce has still been flourishing in Vietnam. It is forecast to post a double-digit growth this year to rank third in Southeast Asia, according to Anh.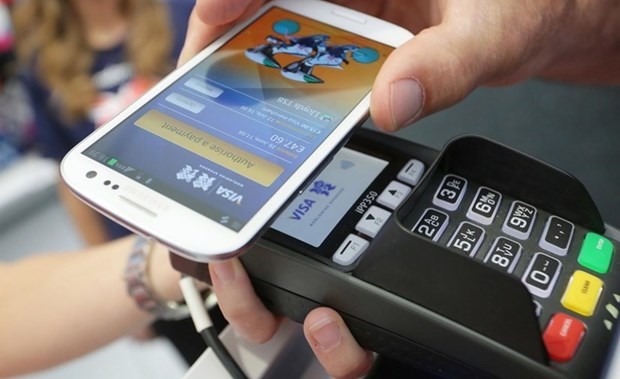 A type of cashless payment. Photo: VNA
According to the recent report from Meta and Bain & Company, Vietnam is among the top 3 countries (along with Indonesia and the Philippines) in the process of users' adoption of new technologies such as fintech, metaverse.
"7/10 digital consumers in Vietnam have used the technology of the metaverse (cryptocurrency, augmented reality/virtual reality, virtual world and NFT) in 2022. In particular, Vietnam has a high rate VR adoption is the highest among Southeast Asian countries at 29%," the report states.
Vietnamese digital consumers are using more platforms than ever before. With the dominance of the e-commerce market – accounting for 51% of online spending – social media accounts for almost half of online discovery in Vietnam, consisting of videos (22%), image feeds (16%) and messaging (9%). ​
Social media and related tools such as messaging are key channels for Vietnam's digital shoppers in the evaluation stage, accounting for 44% of the share​ of respondents.
Accordingly, Vietnamese digital consumers are becoming savvier, switching between brands more often and increasing the number of platforms they use to find better value – with 22% of online orders carried out on different e-commerce platforms.
Value was one of the key drivers for this behaviour, as a better price was chosen as the top reason to switch platforms – followed by product quality and faster delivery times. The number of online platforms used by Vietnamese consumers has increased from eight in 2021 to 16 in 2022.
At the same time, Vietnam is also among the top markets in terms of the adoption rate of future technologies such as fintech solutions and the metaverse, next to Indonesia and the Philippines.
Thanks to immense efforts in the use of modern technology applications, online banking has become much more convenient than handling traditional banknotes.
Cashless payment not only brings convenience to consumers, it also benefits businesses and saves time for cashiers.
Instead of using cash, consumers have switched to ATM and credit cards. In addition, transactions can be made in seconds with just a few clicks on digital banking apps. It is becoming an inevitable trend in Vietnam now.
As of the end of 2021, 95% of all the financial institutions in Vietnam had been developing their own digitalisation strategy. Currently, over 80 banks offer customers e-banking services; 44 banks offer mobile banking services; and 45 fintech firms offer payment intermediary services. Across the country, there are currently over 90,000 stores that accept QR code payments and nearly 300,000 point-of-sale terminals.
Cashless payment is present in all sectors. Cashless payment benefits all parties involved including the State, businesses and people. Therefore, in the future, cashless payment is expected to dominate not only in large retail distribution systems, commercial centers but in small grocery stores and traditional markets.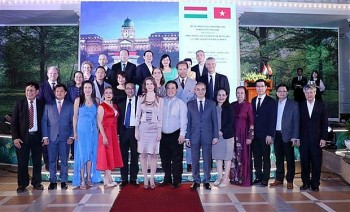 Viet's Home
Saigontourist Group in coordination with the Hungarian Consulate General held a series of events within the framework of the Hungarian Food and Culture Festival 2022 in Ho Chi Minh City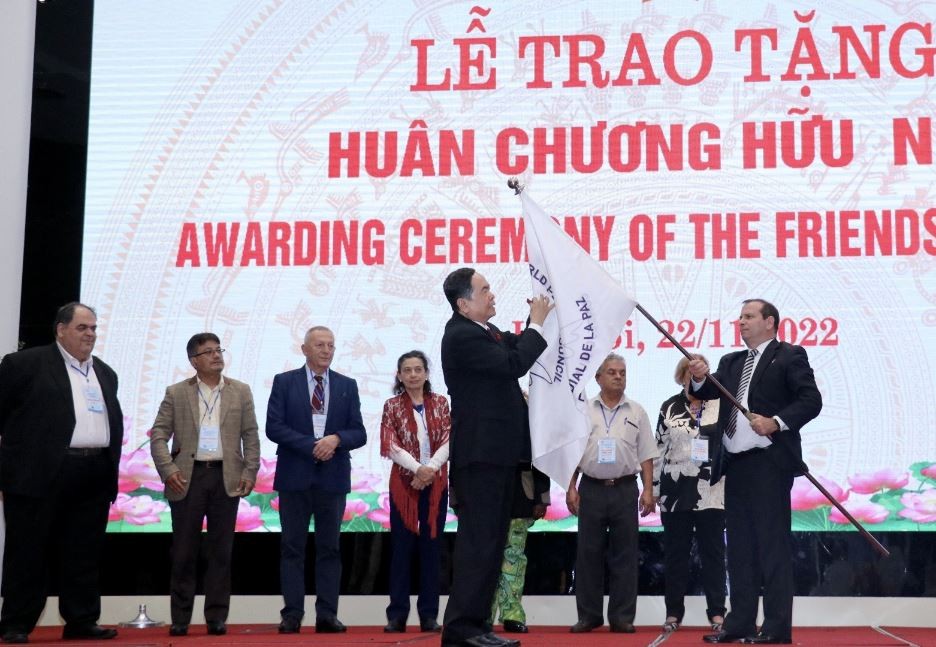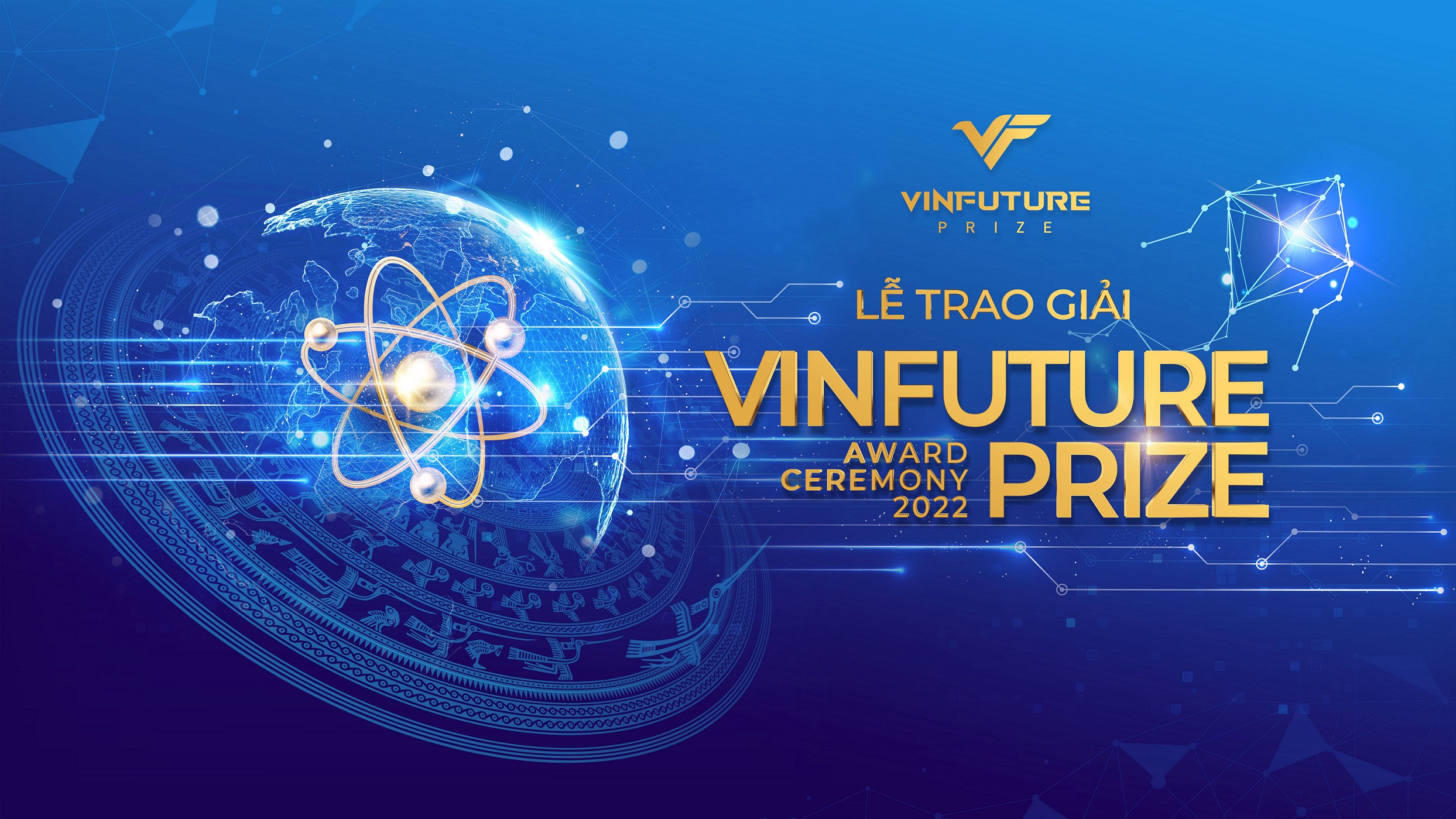 Economy
HANOI, VIETNAM - Media OutReach - 2 December 2022 - The VinFuture Foundation officially announces that the VinFuture Prize Award Ceremony 2022 will be held on December 20, 2022 in Hanoi, Vietnam to celebrate four groundbreaking scientific innovations that contribute to promoting global recovery and post-pandemic restructuring. As part of the Award Ceremony event series, VinFuture will organize a Sci-Tech Week from 17-21 December with inspiring academic activities for the scientific community, businesses, startups, and the public.
December 02, 2022 | 16:00
Economy
HCM CITY, VIETNAM - Media OutReach - 2 December 2022 - The HCM City Development Joint Stock Commercial Bank, or HDBank, is seeking shareholders' approval to issue convertible bonds worth US$500 million to international investors. HDBank is also seeking approval to increase the foreign ownership limit from 18 per cent to 20 per cent.
December 02, 2022 | 12:15