Vietnam active in discussion at UNHRC's 38th session
The Vietnamese delegation has actively contributed to the discussions at the 38th session of the United Nations Human Rights Council (UNHRC), which wrapped up on July 7 in Geneva, Switzerland after three weeks of sitting.
The council approved 20 resolutions, including those on climate change and human rights drafted by Vietnam.
Ambassador Duong Chi Dung at a session of the United Nations Human Rights Council in Geneva
According to Vietnam's initiative, the resolution on climate change, co-authored by Vietnam, the Philippines and Bangladesh, focuses on the impact of climate change on women's rights.

In his speech at the session, Ambassador Duong Chi Dung, head of the Vietnamese permanent mission to the United Nations, the WTO and other international organisations in Geneva, said that climate change is a common threat and concern of the international community.

It is important to promote international cooperation on financial aid, technology transfer and capacity building for developing countries to adapt to climate change and promote human rights, including the rights of women and girls, he stressed.

In addition to the three co-authors, 50 other countries sponsored the resolution at the time of adoption.

Apart from the resolution on climate change, 13 other resolutions have been also adopted by the UNHRC, including those on preventing discrimination against women, fighting violence against women and girls, and promoting and protecting human rights amid peaceful protests.

There are six resolutions passed by voting at the session, including the resolutions on the situation of human rights in Syria and Belarus, and on international solidarity and cooperation in the field of human rights.

The UNHRC also approved the Universal Periodic Reviews of the 14 countries under the third review period.

Ambassador Duong Chi Dung delivered speeches on various issues at discussion sessions.

The Vietnamese delegation also joined a number of joint statements by ASEAN, the group of French-speaking countries and the group of countries with same opinion at the discussions on issues of common concern.

On the sidelines of the session, Vietnam co-sponsored a seminar themed "Promoting women's rights: ASEAN views", which was hosted by the Philippines.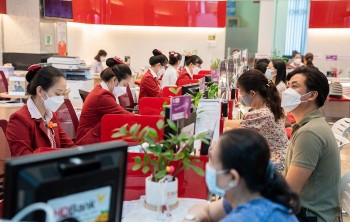 Economy
Vietnam Business & Weather Briefing (August 12): Air passengers reach a record number in July, seafood exports expected to reach 3 billion USD in Q3