Vietnam Attends Latin America's Largest Defense Show in Brazil
LAAD Defence & Security 2023 brings together more than 500 brands to present the most modern equipment, services and technologies from 20 segments of the defence and security industry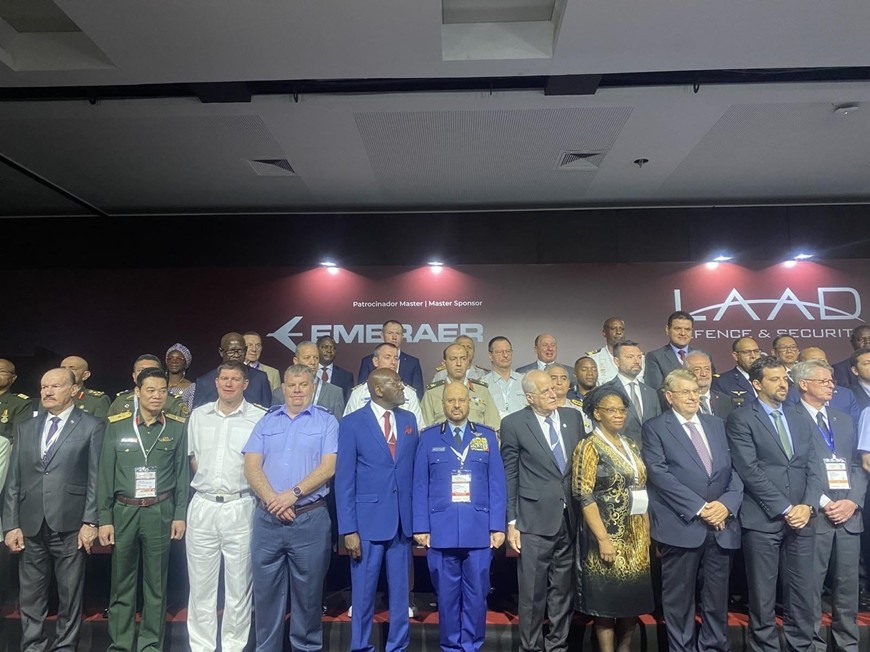 Vietnamese delegate at the LAAD 2023 Defence and Security international exhibition. Photo: VNA
A Vietnamese delegation led by Major General Le Quang Tuyen, Deputy Director of the General Department of Defense Industry, has attended the LAAD 2023 Defence and Security international exhibition now underway in Rio de Janeiro, Brazil, VNA reported.
LAAD Defence & Security is an annual trade show that showcases the latest defense and security technology in Latin America.
LAAD returned with a resounding impact in 2023, following a four-year hiatus due to the global pandemic. It is considered the largest and most significant exhibition of its kind in the region, with the support of the Ministry of Defense, the Armed Forces, the Ministry of Justice, and the Brazilian Public Security structure.
Taking place from April 11-14, it was a place for presenting state-of-the-art products and solutions in defence and security technology.
With a record-breaking number of exhibitors representing the world's most renowned brands in the industry, LAAD 2023 in Brazil boasted an impressive roster of 250 exhibitors and 400 brands, including global industry giants, with the turnout of 47,000 visitors and 160 official delegations from across the globe.
Attending the exhibition, the Vietnamese delegation updated new technologies, scientific and technical advances, and equipment development trends of the armies in other countries, and seek cooperation opportunities.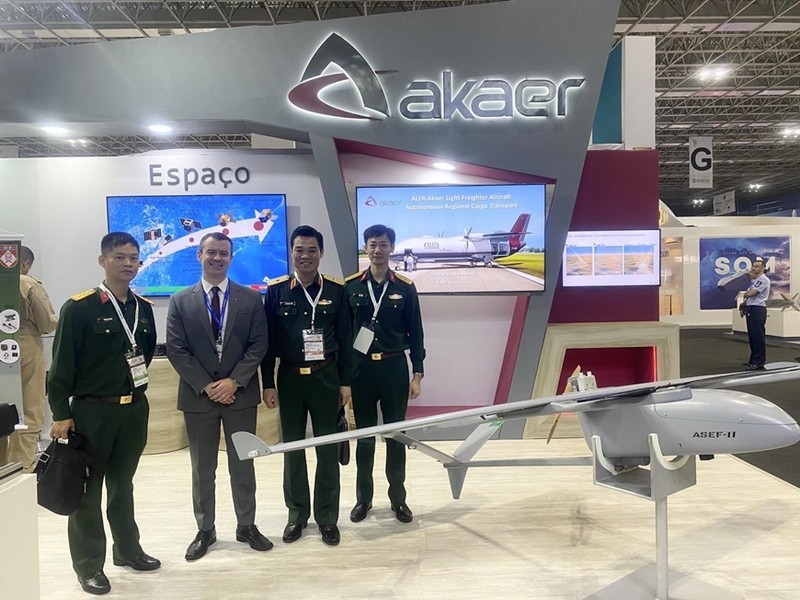 Exhibitors presented equipment, services and technology from 20 sectors across the defence and security industry. Photo: VNA
The biennial event saw the participation of more than 37,000 highly qualified visitors, nearly 200 official delegations, and over 600 brands in the global defense industry.
In the previous edition held in 2015, the programme comprised of 1,233 meetings between delegations and exhibitors.