Vietnam Business Briefing (July 6): Vietnam Boosts Export of High-quality Rice
Vietnam Business Briefing (July 6): Reference exchange rate up VND 27 on July 6, banks provide preferential loans to enterprises
Business Briefing
Reference exchange rate: VND 23,171/USD
Export news: Vietnam boosts export of high-quality rice
Finnance news: Banks provide preferential loans to enterprises
Weather Forecast
Heat wave enveloping northern, central Vietnam
Business Briefing
Reference exchange rate
The State Bank of Vietnam set the daily reference exchange rate for the US dollar at VND 23,171/USD on July 6, up VND 27 from the previous day. With the current trading band of +/-3 percent, the ceiling rate applicable to commercial banks during the day is VND 23,865/USD and the floor rate VND 22,477/USD.
The opening-hour rates at some commercial banks continued with the upward trend. At 8:30 am, Vietcombank listed the buying rate at VND 23,195/USD and the selling rate at VND 23,505/USD, both up VND 15 from July 5. BIDV also raised both rates by VND 30 to VND 23,220/USD (buying) and VND 23,500/USD (selling).
Photo: Dan Viet
Export news: Vietnam boosts export of high-quality rice
Vietnam is expanding the export of its high-quality rice with the aim to increase the export value and improve farmers' income. According to the Vietnam Food Association (VFA), the export price of Vietnam's 5% broken rice is higher than that of Thailand, India and Pakistan, according to VNA.
Specifically, each tonne of this kind of rice is sold for 418 USD, 8 USD higher than that of Thailand, and 30 USD and 75 USD higher than those of Pakistan and India, respectively. Meanwhile, the export price of Vietnam's 25% broken rice is currently 403 USD per tonne, equal to that of Thailand, but 35 USD and 75 USD higher than those of Pakistan and India, respectively.
In addition, the country's high-quality rice is being shipped to Japan and Europe. Recently, Tan Long Group JSC, in collaboration with Japan's Kiraboshi Bank, held a ceremony in Tokyo to introduce ST25 rice, which was named the world's best rice in 2019, to the Japanese market. Meanwhile, Loc Troi Group JSC exported nearly 500 tonnes of high-quality rice labelled with its own brand name "Com Vietnam Rice" to the EU markets in June.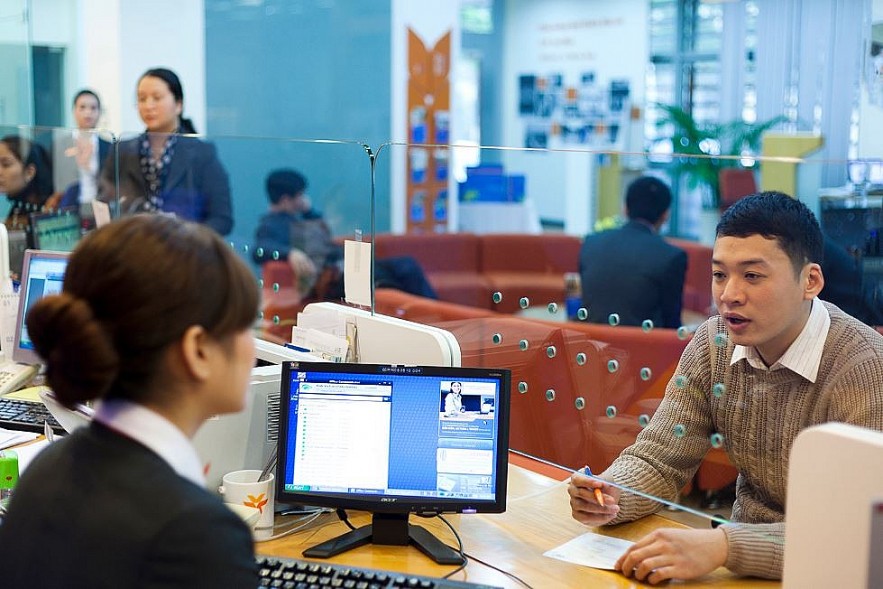 Photo: Luat Viet Nam
Finnance news: Banks provide preferential loans to enterprises
Four commercial banks signed agreements to provide loans worth a total of VND 4.66 trillion (USD 200 million) to 20 companies operating in Ho Chi Minh City-based industrial parks and export processing zones at a meeting connecting banks and businesses held last week. The agreement is designed to help companies access credit in a timely manner in the context of increasing capital demand.
Hua Quoc Hung, head of the HCM City Export Processing and Industrial Zones Authority (Hepza), said demand for funds among businesses was very high in this recovery period after the Covid-19 pandemic. "Companies have high demand for preferential credit to restore and expand production, but access to these sources of capital is still limited," he said.
According to the State Bank of Vietnam's HCM City Branch, this year, 13 banks in the city have registered to participate in the loan programme and plan to provide credit of VND 424 trillion (USD 18.2 billion) at interest rates of less than 4.5% per year for short-term loans and around 9% per year for medium and long-term loans, as well as offer other support such as reducing interest rates on old loans and rolling them over, and increasing credit limits.
Nguyen Duc Lenh, deputy director of SBV's HCM City branch, said the banking sector in the city had adopted many solutions to help meet the capital needs of enterprises, co-operatives and business households. The programme to connect lenders and businesses alone had seen nearly VND 100 trillion (USD 4.3 billion) disbursed in the first half of the year to help enterprises, co-operatives and business households revive production and trading, he said.
Hung said that since 2012, Hepza had cooperated with the SBV's HCM City branch and a number of commercial banks to organise a programme to facilitate businesses in accessing financial resources at suitable interest rates. This also helped banks better understand enterprises in industrial production, thereby simplifying lending procedures, he said.
"For their part, commercial banks are also actively approaching small and medium sized enterprises to disburse loans in accordance with the Government's preferential policies, especially enterprises in priority fields, and those participating in the regional linkage model and value chain links," he said.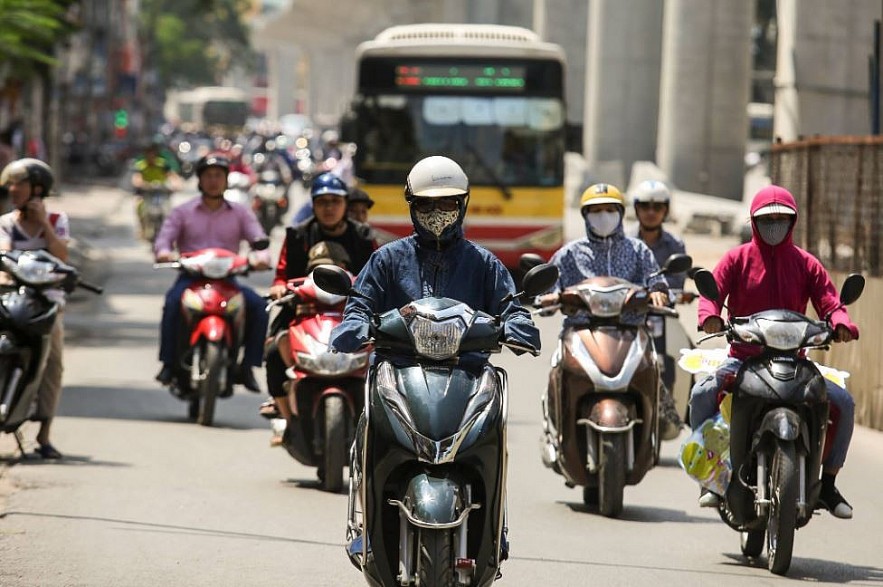 Photo: VNA
Weather Forecast
July 6-8: The extreme weather will cause temperatures to stay above 35 degrees Celsius from 10 to 17 hours per day and humidity to drop to 45 – 65%. The heat wave is forecast to last through July 8.
The north's Red River Delta, including Hanoi, is also enveloped by a hot spell, with temperatures hovering around 35 – 36 degrees Celsius and humidity ranging from 55 – 70%. There will be places where the heat will rise above 36 degrees Celsius.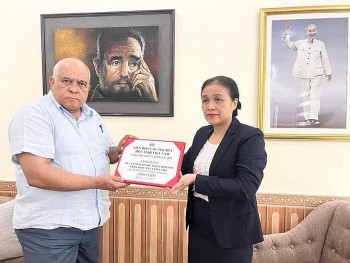 Focus
According to Cuba's News Agency Prensa Latina, on August 16, President of Vietnam Union of Friendship Organizations Nguyen Phuong Nga said that Vietnamese people will always stand by and support Cuba no matter what difficulties our friend is facing.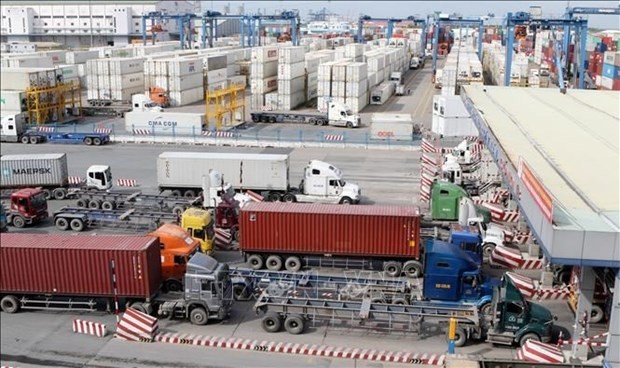 Economy
Vietnam targets becoming a developing country with modern industry and upper middle income by 2030, and a high-income developed nation by 2045, said Minister of Planning and Investment Nguyen Chi Dung.
August 17, 2022 | 08:16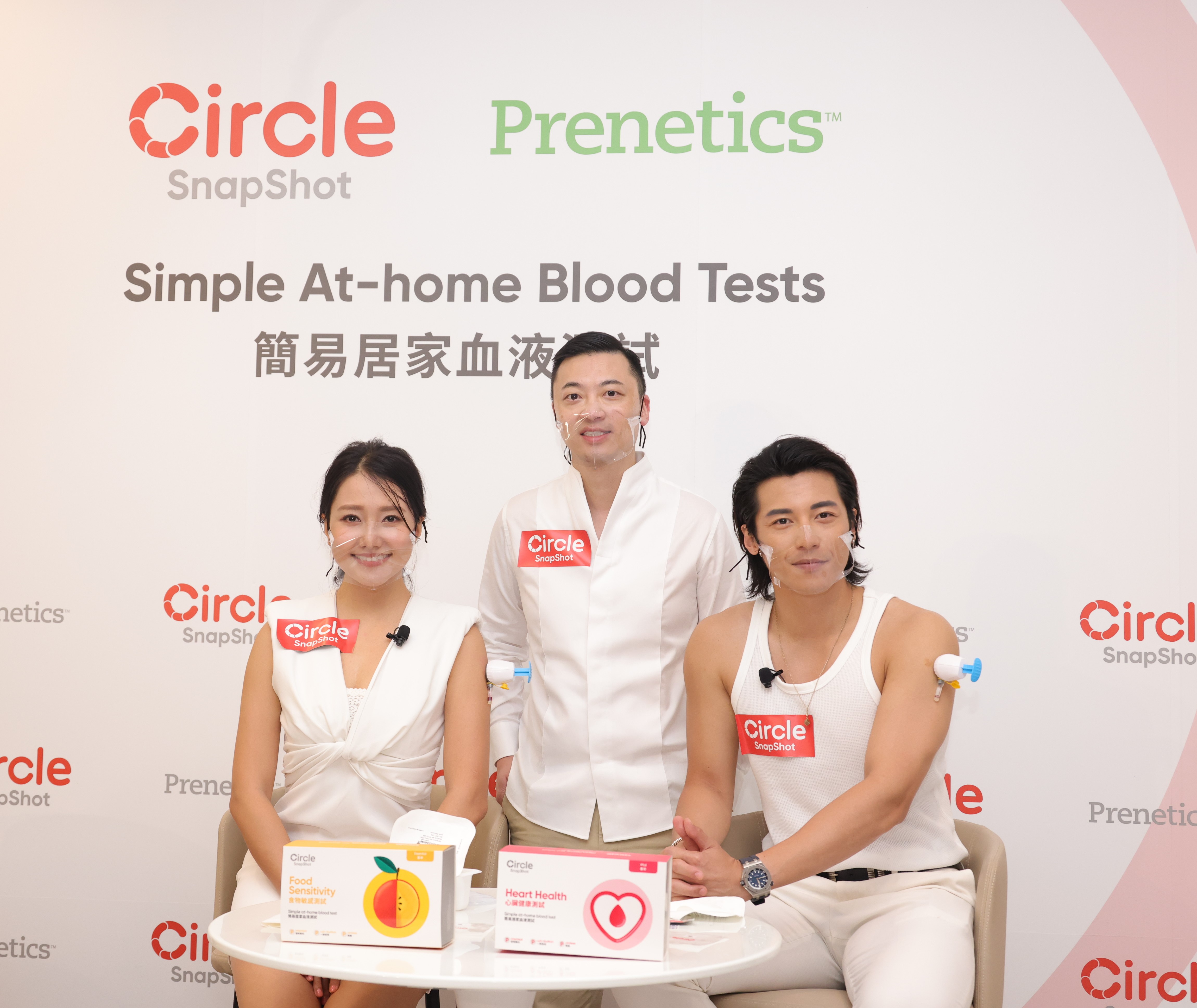 Economy
Individuals can discover their current health status with the world's first push-button, patented and painless blood collection device from the comfort of their home. Circle SnapShot at-home blood tests are currently available at the Circle SnapShot official website
August 16, 2022 | 18:30