Vietnam Business & Weather Briefing (August 19): Hanoi Remains Attractive Towards Foreign Investors
Vietnam Business & Weather Briefing (August 19): Vietnam's public debt decreases significantly, Mexico becomes a bright spot for Vietnam's tra fish exports
Business Briefing
Gold rate: VND 66.10 million/tael (buying) - VND 67.12 million/tael (selling)
Reference exchange rate: VND 23,205/USD
Finance news: Vietnam's public debt decreases significantly
Export news: Mexico becomes a bright spot for Vietnam's tra fish exports
Investment news: Hanoi maintains attractiveness towards foreign investors
Weather Forecast
Due to the influence of the highly active high-altitude wind convergence area combined with the low-pressure trench, the North and North Central regions have showers and thunderstorms.
Business Briefing
Gold rate
On August 19, SJC's 9999 gold price decreased by VND 100,000/tael in both buying and selling directions compared to the end of yesterday's session. SJC gold bar is bought at VND 66.10 million/tael and sold at VND 67.12 million/tael in Hanoi. Meanwhile, in Ho Chi Minh City, the buying and selling price is VND 66.10 million/ tael and 67.10 million/ tael, respectively.
Reference exchange rate
The State Bank of Vietnam set the daily reference exchange rate for the US dollar at VND 23,205/USD on August 19, up VND 13 from the previous day. With the current trading band of +/-3 percent, the ceiling rate applied to commercial banks during the day is VND 23,900/USD, and the floor rate is VND 22,510/USD.
The opening-hour rates at many commercial banks either stayed stable or dropped slightly. At 8:30 am, Vietcombank listed the buying rate at VND 23,235/USD and the selling rate at VND 23,545/USD, both unchanged from August 18. BIDV reduced both rates by VND 5 to VND 23,260/USD (buying) and VND 23,540/USD (selling).
Photo: Zing
Finance news: Vietnam's public debt decreases significantly
Vietnam's public debt in the 2017-2021 period decreased dramatically from 61.4% of its GDP to 43.1% Government debt, government-guaranteed debt, and local government debt also decreased. Specifically, government debt, government-guaranteed debt and local government debt dropped from 51.7%, 9.1%, and 1.1% of GDP in 2017 to 39.1%, 3.8% and 0.6% in 2021, respectively. In addition, the country's foreign debt also decreased to 38.4% of GDP by the end of 2021 compared to 49% in 2017.
As of 2021, the country's obligation of foreign debt repayment on total exports last year was 6.2%, while the government's debt repayment obligation compared to state budget revenue was about 21.8%. Notably, foreign debt decreased while domestic debt increased, according to VNA.
By the end of 2021, foreign debt was about VND 1.075 quadrillion (USD 45.9 billion), while domestic debt rose to more than VND 2.2 quadrillion, accounting for 67.2% of outstanding government debt. The Ministry of Finance's report showed that by 2021, Vietnam's largest bilateral creditor was Japan with more than VND 316 trillion, followed by the Republic of Korea (VND 32 trillion), France (VND 30 trillion), and Germany (VND 14 trillion).
Meanwhile, the World Bank was the biggest multilateral lender to Vietnam with over VND 380 trillion, followed by the Asian Development Bank with VND 188 trillion. In April, Deputy Prime Minister Le Minh Khai signed a decision approving the public debt strategy until 2030, which sets a target of keeping it under 60% of the GDP and Government debt not exceeding 50% of the GDP in 2030.
Photo: Zing
Export news: Mexico becomes a bright spot for Vietnam's tra fish exports
Mexico has risen from the fourth in 2021 to become the 3rd largest tra fish export market of Vietnam, only after China and the US. According to the Vietnam Association of Seafood Exporters and Producers (VASEP), in the first seven months of this year, tra fish exports to Mexico grew by 73%, reaching 73.5 million USD and accounting for 4.5% of Vietnam's total turnover. Over 90% of tra fish shipped to the market were frozen fillets. In July alone, the country spent more than 11 million USD on the Vietnamese product, doubling that of the same period last year.
Le Hang, Deputy Director of the VASEP Training and Trade Promotion Center, said with the advantage of competitive prices, plus preferential tax benefits under the Comprehensive and Progressive Agreement for Trans-Pacific Partnership (CPTPP), Vietnamese seafood remains a good choice for Mexican importers.
In the first half of this year, 30 Vietnamese seafood enterprises exported tra fish to Mexico. Many processing enterprises in the Mekong Delta localities of Dong Thap, An Giang, Ben Tre, Can Tho and Vinh Long are also increasing their shipments to the market. VASEP forecast that tra fish exports will rake in some 125 million USD from Mexico in 2022, up 80% year on year.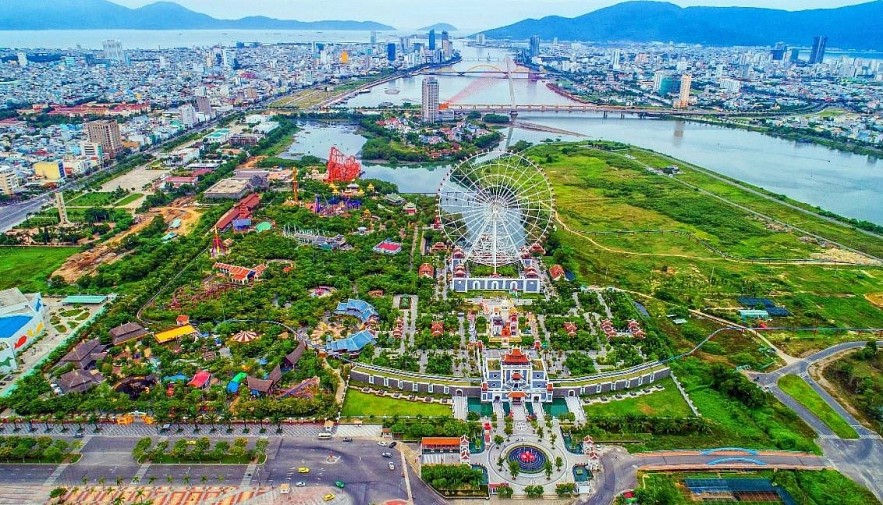 Photo: Zing
Investment news: Hanoi maintains attractiveness towards foreign investors
The capital city of Hanoi ranked third among cities and provinces nationwide in foreign direct investment (FDI) in the first seven months of this year with 979.7 million USD, affirming its attractiveness to foreign investors. According to local authorities, this is the result of the city's efforts to ensure an open and smooth investment and business environment, and administrative procedures.
Vice Director of the municipal Department of Planning and Investment Nguyen Ngoc Tu said that since the beginning of this year, the city has applied various measures to speed up socio-economic recovery and development. As a result, it has seen increases in many economic indicators in the January-July period, including a budget collection of VND 213.16 trillion (USD 9.11 billion), fulfilling 68.4% of its yearly target, and equivalent to 116% of the figure recorded in the same period last year.
At the same time, the city's export revenue reached USD 9.84 billion, up 17.2% year on year, including USD 5.43 billion from the domestic sector and 4.4 billion USD from the FDI sector.
Meanwhile, the city's index of industrial production (IIP) rose 7.2%, with the processing-manufacturing sector increasing 7.5%. Total retail sales of goods and services in the city reached nearly VND 397 trillion, up 22% year on year. In the first seven months of this year, the capital city welcomed 337,000 foreign visitors, doubling that in the same period in 2021.
Weather Forecast
August 20: Due to the influence of the highly active high-altitude wind convergence area combined with the low-pressure trench, the North and North Central regions have showers and thunderstorms. Before thunderstorms, the Northeast provinces will be sunny. The lowest temperature of the day ranges from 24-27 degrees.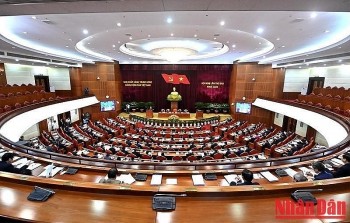 National
The 13th Party Central Committee discussed two important projects on October 4, the second working day of its 6th plenum.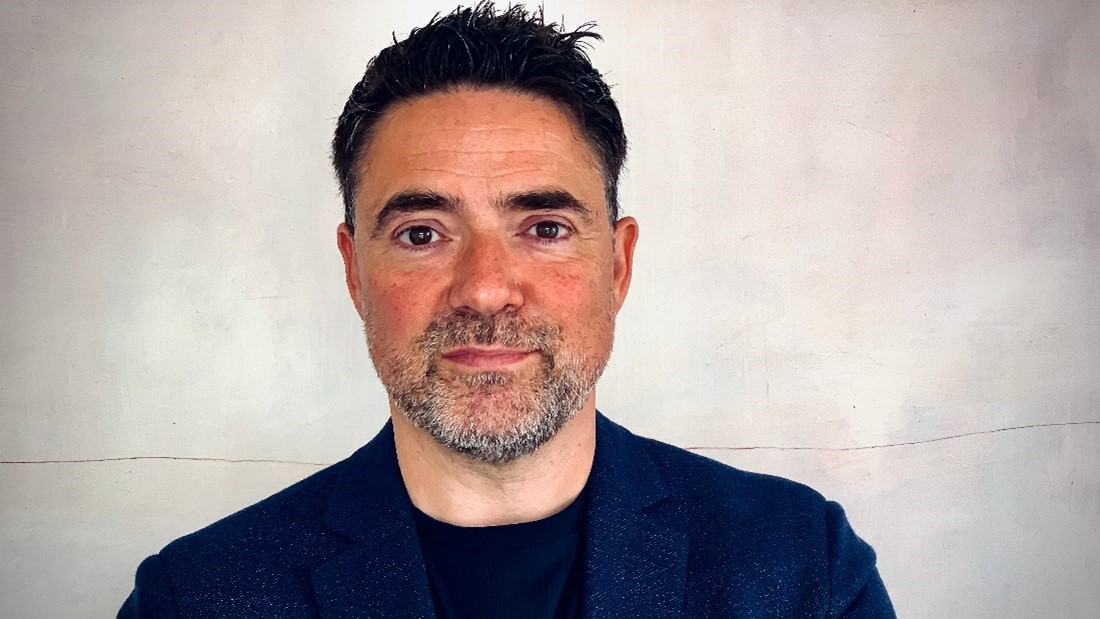 Economy
Slalom, the global business and technology consulting company, today announced Denis Gassmann has joined as President & Country Leader of its business in Germany. His arrival comes shortly after Slalom opened offices in Munich.
October 04, 2022 | 16:10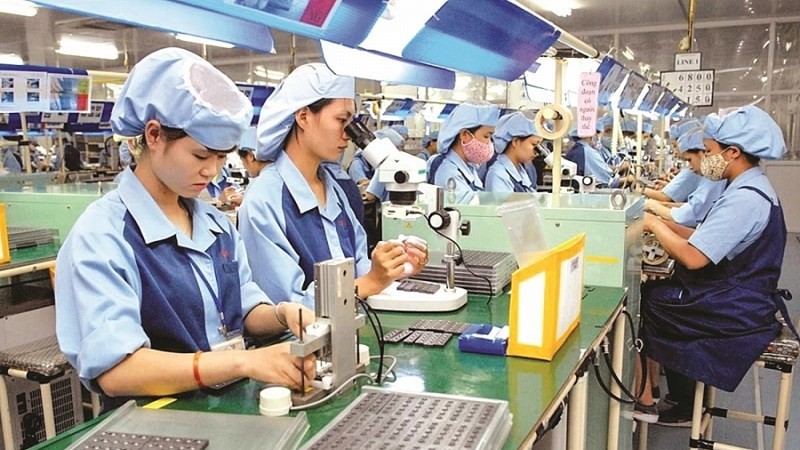 Economy
GDP growth, production activities, and export recovery are important factors to help Vietnamese industry become a destination for foreign investors.
October 04, 2022 | 09:02
Economy
Vietnam Business & Weather Briefing (Sep 3): The North continuously to be affected by cold air waves, export value of aquatic products up 38% in nine months.
October 03, 2022 | 17:52