Vietnam Business & Weather Briefing (August 3): Reference Exchange Rate Up VND 9
Vietnam Business & Weather Briefing (August 3): Industrial realty stocks remain attractive in second half of 2022, Vietnam, China negotiate phytosanitary requirements for fruit exports
Business Briefing
Reference exchange rate up: VND 23,163/USD
Investment news: Industrial realty stocks remain attractive in second half of 2022
Export news: Vietnam, China negotiate phytosanitary requirements for fruit exports
Weather Forecast
Showers and thunderstorms will continue in the coming days.
Business Briefing
Reference exchange rate up
The State Bank of Vietnam set the daily reference exchange rate for the US dollar at VND 23,163/USD on August 3, up to VND 9 from the previous day. With the current trading band of +/-3 percent, the ceiling rate applied to commercial banks during the day is VND 23,858/USD, and the floor rate is VND 22,468/USD.
The opening-hour rates at many commercial banks tended to decrease. Vietcombank listed the buying rate at VND 23,190/ USD and the selling rate at VND 23,500/USD, both unchanged from August 2. Meanwhile, BIDV cut both rates by VND 5, listing at VND 23,215/USD (buying) and 23,495 VND/USD (selling).
Photo: Zing
Investment news: Industrial realty stocks remain attractive in second half of 2022
The shift of global investment to Vietnam is creating a bright spot for the industrial park real estate market. A recent report by SSI Research expected that the industry's profit after tax will grow by 47.3% compared to the same period last year thanks to industrial land demand which is forecast to recover positively after the economy reopened post-pandemic. These positive signals also open up many expectations for industrial real estate stocks in the second half of 2022.
Speaking on a talk show organized by Vietnam Investment Review, Ngo Thi Kim Thanh, senior investment strategy specialist at the Center for Analysis and Investment Consulting of SSI Securities, believed that in the first period of 2022, cash flow into the stock market witnessed a strong divergence and a circulation between industry groups. Recently the group of industrial real estate stocks recovered quite strongly, boosted by positive growth in demand for rental in industrial real estate when FDI flows tend to return to Vietnam after two years of being interrupted by Covid-19 and causing rent prices in industrial parks to rise.
Although industrial real estate stocks have sharply rebounded, it is no longer as easy as in the previous period to choose the right stocks for investment due to different business results among companies. However, SSI experts said that there are still attractive valuation stocks that investors may be interested in, which are those with large land banks available for lease and largely cleared lands. A forecast report of SSI Research showed that profit after tax of listed companies in the last six months of 2022 will grow by more than 24 %, mainly thanks to the strong increase in the rental land area during the period. In addition, some industrial zones changed from regular recording to one-time recording, leading to a sharp gain in profits.
In 2023, SSI Research expected that the net profit of listed industrial park developers grows by about 18% year on year due to many factors. The first is that the total area of land for lease rise by 10% per year. Second, land rents are expected to pick up 8% in the southern region and 6% in the northern region in 2023. Of which, Kinh Bac City Development Holding Corporation (HoSE: KBC)'s profit after tax is estimated at VND 3.7 trillion (nearly 158.4 million USD), up 25% on year, as current projects continue to be the main source of revenue. Moreover, phase 3 of Trang Due Industrial Park project and other industrial zones in Long An province can start to generate income.
Meanwhile, IDICO Corporation (HNX: IDC)'s net profit is expected to edge up 24% year-on-year to VND 2.2 trillion, mainly thanks to profits from the expanded Huu Thanh and Phu My Industrial Parks, and the divestment in subsidiary companies. SSI experts also noted that revenue on the financial statements of enterprises has long-term unrealized revenue.
For some industrial park developers, the value is very large such as IDC having VND 5.9 billion in unrealized revenue. The reason is that in the past, revenues from leasing of industrial parks were recorded in the long-term unrealized revenue section and will be distributed over the remaining time of the industrial park. For a large long-term unrealized revenue, if the investor does not have a land fund for lease, as well as a new project, this is a rather large source of money and will be used to pay cash dividends. This is also an investment trend to minimize risks when the market fluctuates, especially for investors who prefer a high dividend policy.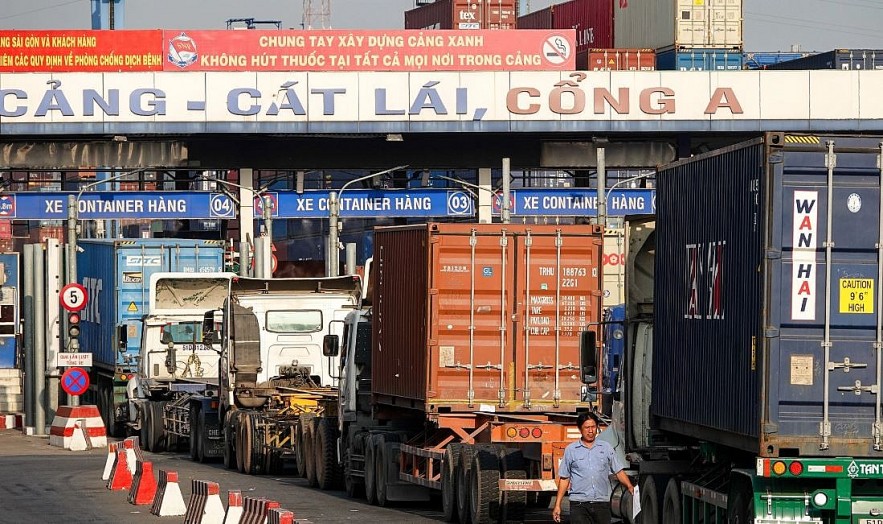 Photo: Zing
Export news: Vietnam, China negotiate phytosanitary requirements for fruit exports
Vietnam and China are negotiating to develop phytosanitary protocols for eight kinds of Vietnamese fruits exported to China. Currently, Vietnam has 11 kinds of fruits that are exported via official channels to China. Of these fruits, Vietnam has signed with China protocols on phytosanitary requirements for three kinds, including mangosteen, passion fruit, and durian. Meanwhile, Vietnam has not yet signed the protocols on phytosanitary requirements for eight other exported fruits, including bananas, mangoes, litchi, longans, watermelons, dragon fruit, jackfruit, and rambutans.
Luong Ngoc Quang, from the Division of International Cooperation and Communications under the Plant Protection Department at the Ministry of Agriculture and Rural Development, said: "The Plant Protection Department is coordinating with the General Department of Customs of China to complete negotiation about technical exchanges and development of protocols on phytosanitary for the eight fruits." The signing of the protocols will bring many positive business results in the long term because all trading activities for those fruits will be through a contract, according to Quang. That will help stabilize output and prices. If the fruits do not meet the quality requirements as signed in the contract, partners can refuse to receive the goods.
"To promote the official export of fruit products to China, Vietnam needs to build eligible growing areas and packaging facilities and strictly manage the use of pesticides. The Plant Protection Department has recommended these issues and has been enhancing training for localities," Quang said. To export fresh fruit to the Chinese market, producers and exporters must comply with regulations on phytosanitary, food safety, and traceability.
Shipments from growing areas or packaging facilities that have not been registered to have codes from the Ministry of Agriculture and Rural Development are not licensed by the General Administration of Customs of China (GACC) to import to China. The growing area code is a necessary and mandatory condition to export fruits to China and is also one of the factors for product traceability.
Besides that, if China discovers infected consignments, it may refuse to import them, destroy them or apply the phytosanitary treatment. Meanwhile, China will refuse or destroy all fruit imports having the residue of pesticides or other toxic substances exceeding China's health and safety standards. At the same time, GACC will immediately notify the Ministry of Agriculture and Rural Development and may suspend imports from that growing area or enterprise to China, or even that kind of fruit from Vietnam, depending on the situation.
Photo: Zing
Weather Forecast
August 4-7: According to the Central Hydro-Meteorological Forecasting Center, in the evening and tomorrow night (August 4), the Northeast and Viet Bac regions of the North will have showers and thunderstorms. From August 5 to 7 in the North and Thanh Hoa areas, there will be moderate rain to heavy rain with a total rainfall of 100-200mm/hour.
Thunderstorms from Da Nang to Binh Thuan, the Central Highlands, and the South are likely to last for many days to come. During thunderstorms, there is a possibility of tornadoes, lightning, hail, and strong winds.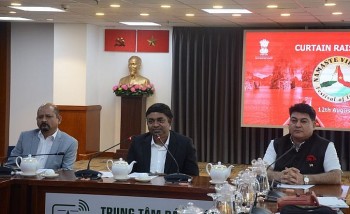 Handbook
The First Namaste Vietnam Fest will be held to mark 75 years of Indian Independence and the 50th anniversary of the establishment of Vietnam-India diplomatic ties (1972 – 2022).