Vietnam Business & Weather Briefing (August 7): Rain Continues Throughout the Country
Vietnam Business & Weather Briefing (August 7): Vietjet offers 888,888 tickets with discounts up to 88%, Vietnam to form seven marine economic clusters by 2030
Business Briefing
Gold rate: VND 66.25 million per tael (buying) - VND 67.25 million/tael (selling)
Aviation news: Vietjet offers 888,888 tickets with discounts up to 88%
Market news: Vietnam to form seven marine economic clusters by 2030
Export news: MoIT ready to help Vietnamese companies access Côte d'Ivoire market
Weather Forecast
Cloudy weather and rain remain throughout the country in the next
Business Briefing
Gold rate
Domestic gold price is listed by DOJI Group at VND 66.25 million per tael (buying) and VND 67.25 million/tael (selling). The difference between buying and selling price is VND 1 million per tael. Meanwhile, Saigon SJC listed the buying price at VND 66.3 million per tael and the selling price at VND 67.3 million per tael.
Photo: Zing
Aviation news: Vietjet offers 888,888 tickets with discounts up to 88%
Beginning the exciting autumn season in August, Vietjet offers an attractive promotion program "Double day, great sale, comfortable flight" not to be missed. From 0:00 on August 8, 2022, to 24:00 on August 10, 2022, Vietjet opens sales of 888,888 promotional tickets with a discount of up to 88% on all domestic and international routes.
Promotional tickets are applied to all domestic routes across Vietnam and international destinations imbued with cultural identity, paradises of relaxation and shopping, as well as having exciting experiences in India, South Korea, Japan, Indonesia (Bali), Thailand, Singapore, Malaysia... with a flexible flight time from August 15, 2022, to March 26, 2023, excluding Tet and national holidays. In addition, passengers can be registered online to the "Fly now - Pay later" program within only 3 minutes for all domestic routes and soon for international routes. In particular, passengers can enjoy free payment fees when booking tickets and paying via Vietjet SkyClub.
Let's take part in the atmosphere of the monthly super promotions from now to the end of the year, get attractive programs from Vietjet to optimize travel costs, and fully enjoy your trips. The number of promotional codes is limited, hurry up and hunt for promotional tickets on the website, and mobile app and plan a trip with your family, friends and loved ones now.
Vietjet is ready to welcome all customers come with the best travel, visit, and business experience with its wide flight network covering the region, many flights per day, convenient schedules and hundreds of thousands of discounted tickets to fly with the modern fleet, friendly and professional cabin crews, fresh and hot meals, health care products and services, travel insurances, new accommodation facilities, new utilities and many unique cultural and artistic performances at the altitude of 10,000 meters.
Photo: Zing
Market news: Vietnam to form seven marine economic clusters by 2030
Seven maritime economic clusters will be formed by 2030, serving to turn Vietnam into a strong marine country. The information was included in Decision 892/QD-TTg recently signed by Deputy Prime Minister Le Van Thanh, approving a project on the development of marine economic clusters associated with building strong sea-based economic centers by 2030.
The project aims to build seven marine economic clusters in the next ten years in advantageous coastal areas and develop three to four leading maritime economic centers in the Southeast Asian region. The clusters will prioritize services, and products with added value, attract large-scale enterprises and high-tech projects to contribute to green growth and protect the marine ecological environment as well as the marine economy.
These clusters will also contribute to consolidating and strengthening national defense and security in the sea and islands. Notably, developing sea and island tourism is one of the priorities for effectively exploiting the potential and strengths of tourism resources in each region and the entire coast of Vietnam. In particular, the project stresses the importance of the development of the tourism economy with eco-tourism and leisure centers, complexes, and sea and island resorts that meet international standards in clusters in the central region, the southwestern coastal area (Kien Giang - Ca Mau) and other areas with suitable conditions.
Photo: Zing
Export news: MoIT ready to help Vietnamese companies access Côte d'Ivoire market
The Trade Promotion Agency under the Ministry of Industry and Trade (MoIT) stands ready to support and create favorable conditions for companies of Vietnam and Côte d'Ivoire to promote bilateral trade in the future, its director Vu Ba Phu has said. The agency has strived to deploy trade promotion and investment solutions based on the application of information technology, aiming to help Vietnamese companies maintain contact with potential foreign partners and investors to explore collaboration opportunities.
Côte d'Ivoire is Vietnam's second-largest trading partner and fourth-largest export market in Africa, according to Nguyen Phuc Nam, deputy head of the Asia-Africa Market Department under MoIT. The value of two-way trade amounted to more than 1 billion USD per year between 2017 and 2021. Bilateral trade recorded a strong recovery last year, reaching nearly 1.26 billion USD, up 38.7% from 2020. In particular, Vietnam is currently one of the five largest rice exporters to Côte d'Ivoire, accounting for an average of 30-40% of the African country's total rice import value.
Photo: Kinh Te Do Thi
Weather Forecast
August 8:
- Hanoi: Cloudy, with scattered showers and thunderstorms. Lowest temperature: 25-27 Celcius degrees. Highest temperature: 30-33 degrees.
- Northwest:Cloudy, with scattered showers and thunderstorms. Lowest temperature: 23-26 Celcius degrees. Highest temperature: 29-32 Celcius degrees.
- Northeast: Cloudy, with scattered showers and thunderstorms. During thunderstorms, there is a possibility of tornadoes, lightning, hail, and strong winds. Lowest temperature: 24-27 Celcius degrees. Highest temperature: 30-33 Celcius degrees.
- Thanh Hoa - Binh Thuan: Lowest temperature: 24-27 Celcius degrees. Highest temperature: 29-32 Celcius degrees, some places are over 32 degrees.
- Central Highlands: Cloudy, with showers and thunderstorms in the afternoon and at night. Southwest wind level 2-3. Lowest temperature: 19-22 degrees. Highest temperature: 26-29 degrees.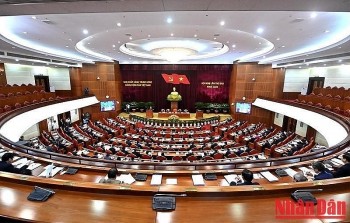 National
The 13th Party Central Committee discussed two important projects on October 4, the second working day of its 6th plenum.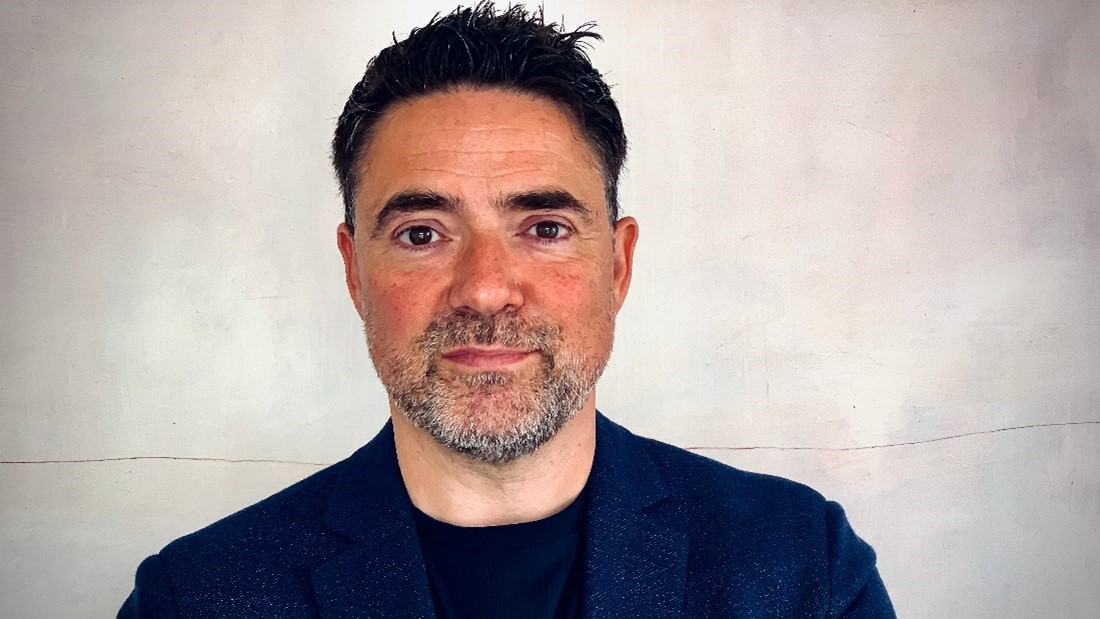 Economy
Slalom, the global business and technology consulting company, today announced Denis Gassmann has joined as President & Country Leader of its business in Germany. His arrival comes shortly after Slalom opened offices in Munich.
October 04, 2022 | 16:10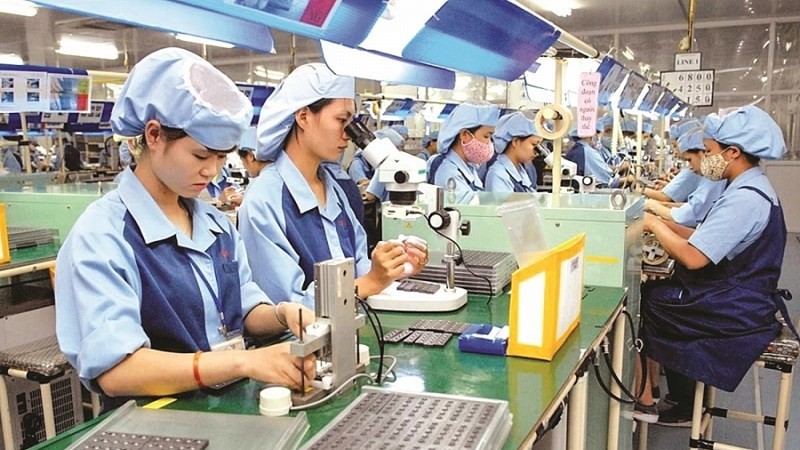 Economy
GDP growth, production activities, and export recovery are important factors to help Vietnamese industry become a destination for foreign investors.
October 04, 2022 | 09:02
Economy
Vietnam Business & Weather Briefing (Sep 3): The North continuously to be affected by cold air waves, export value of aquatic products up 38% in nine months.
October 03, 2022 | 17:52