Vietnam Business & Weather Briefing (Oct 1): Top 10 prestigious retailers in 2022 announced
Vietnam Business & Weather Briefing (Oct 1): Ho Chi Minh City's CPI up 0.3% in September, much room for sustainable growth of the industrial real estate, meeting SPS key to sustainable agricultural exports to EU.
Business Briefing
Gold rate: VND 65.2 million/tael (selling) - VND 66.2 million/tael (buying)
Market news: HCM City's CPI up 0.3% in September, top 10 prestigious retailers in 2022 announced
Real estate news: Much room for sustainable growth of the industrial real estate
Export news: Meeting SPS key to sustainable agricultural exports to EU
Weather Forecast
Heavy rain in the North, North Central, and Hanoi is forecasted for the next 3 days
Business Briefing
Gold rate
Gold price at the domestic market dropped again after a strong fluctuation yesterday. At 9:15 am, SJC gold price was listed at VND 65.2 million/tael (selling) and VND 66.2 million/tael (buying), down VND 200,000 per tael compared to yesterday's session.
Market news: HCM City's CPI up 0.3% in September
Ho Chi Minh City's Consumer Price Index (CPI) rose by 0.3% in September, with six out of the 11 groups of goods and services witnessing an increase in prices, the municipal Statistics Office reported on September 30. Prices of food and catering services increased by 0.23% during the month, with food and processed food going up 0.04% and 0.48%, respectively.
Those of foodstuff picked up 0.08%, with poultry rising 0.47%; cooking oil, 0.38%; and fresh seafood, 0,59%. The prices of eating-out services; and those of housing, water supply, electricity, fuel, and construction materials respectively picked up 0.47%, and 0.66%. Prices of textiles, hats and footwear decreased 0.11%, with fabric increasing 0.22%; and hats, 0.36%. Prices of transport services declined 2,12%, mainly thanks to a 5.19% drop in fuel.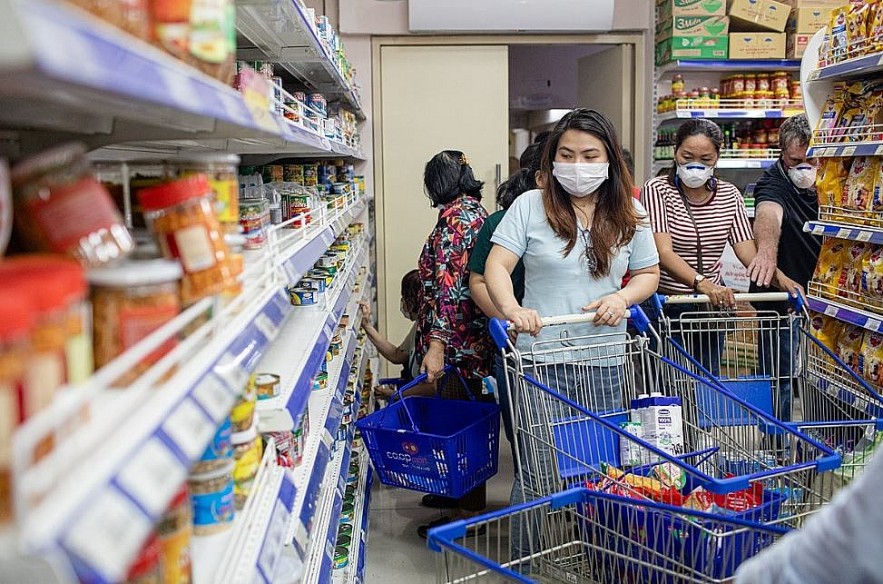 Photo: Bao Cong Ly
Top 10 prestigious retailers in 2022 announced
The Vietnam Report JSC on September 30 announced the list of the top 10 prestigious retailers in 2022. The winners in fast consumption and supermarkets included Central Retail Vietnam, Wincommerce, Saigon Coop, MM Mega Market, Aeon Vietnam, SATRA, Lotte Vietnam, SASCO, Hapro, and IPP Group.
The rankings are based on the latest financial reports, media reputation, and survey results. Vu Dang Vinh, General Director of Vietnam Report, said the retail market has become vibrant again following the pandemic. In the first nine months of this year, total retail of goods and consumption services surpassed 4.1 trillion VND (178.2 million USD), up 21% annually, and catching up to a pre-pandemic level.
Up to 91.7% of businesses surveyed by Vietnam Report said the outlook for the retail industry for the remainder of this year is better than last year.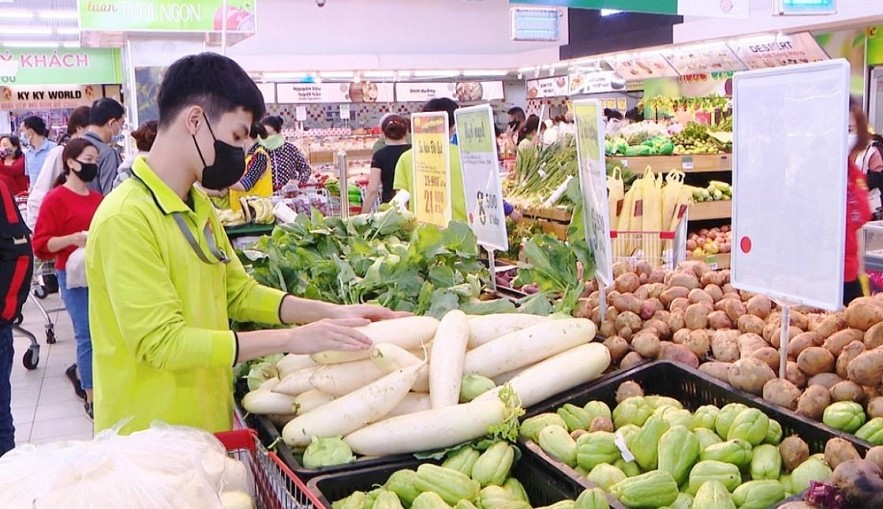 Photo: Zing
Export news: Meeting SPS key to sustainable agricultural exports to EU
Meeting the EU's Sanitary and Phytosanitary Standards (SPS) remains a challenge for Vietnamese food exporters as the country seeks greater integration in the global food supply, said industry experts and policymakers. Often considered non-tariff barriers, SPS has been viewed as a major hurdle for Vietnamese exporters to overcome even after the EU-Vietnam Free Trade Agreement (EVFTA) went into full effect in August 2020.
According to experts, finding ways to meet the bloc's SPS was key to sustainable trade of agricultural products with the EU, a major market for Vietnamese producers. Two years since the EVFTA went into effect, there has been significant improvement between Việt Nam and the EU, especially in the agriculture sectors, with the former's exports to the EU reaching over 3.2 billion USD, an 11% increase compared to the same period last year.
"We have high hopes for the EVFTA, as well as other FTAs, to be the driving force for Việt Nam's economic growth in the 2021-35 period," said Huynh Minh Vu, a deputy director of the Ho Chi Minh City Institute for Development Studies. "However, there will be an increase of SPS and other Technical Barriers to Trade (TBT), which we must overcome as an exporter," he said.
Trinh Ba Cuong, secretary-general of the Food and Foodstuff Association of HCM City (FFA) said SPS for developed markets such as the EU remained a challenge for Vietnamese businesses, in particular for those in seafood and food processing. There have been instances in which Vietnamese products were found to contain over-the-limit chemical exposure with some products given warnings and forced to be recalled. In order to steer clear of trouble, he advised Vietnamese exporters to carefully study the SPS and their targeted markets. He said once they are able to meet the EU's standards, Vietnamese products will likely be accepted everywhere else.
Le Thanh Hoa, a director from the Vietnam SPS Office, urged businesses to invest in dedicated production centers, additional management, and technical training with a focus on limiting chemical exposures and contamination. "Vietnamese businesses must pay attention to ensuring product safety, controlling the usage of agricultural chemicals and implementing GAP with the EU's SPS in mind," Hoa said.
In addition, businesses must strictly follow the EU's regulations on product labeling, said Cao Xuan Quan, from the Ministry of Science and Technology. He said it's mandatory to list all the required information such as ingredients, allergic agents, and product origins.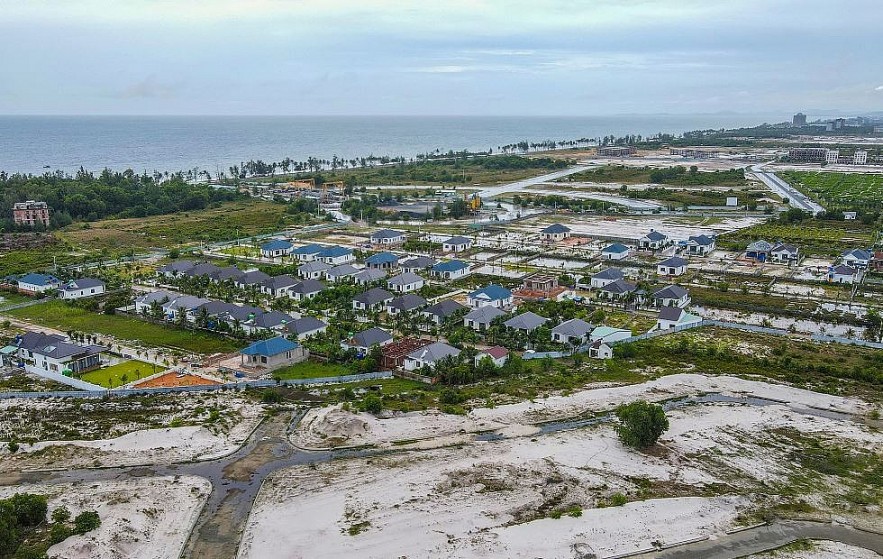 Photo: Zing
Real estate news: Much room for sustainable growth of the industrial real estate
Vietnam's industrial real estate in Vietnam has the potential to grow as demand continues to rise due to a shift in supply chain to the country, according to Savills Vietnam. As many as 406 industrial parks (IPs) have been set up nationwide so far, but this figure still needs to be improved to meet the demand, the real estate company said. Data from Savills Vietnam shows that the occupancy rate in IPs now stands at 70.9%, equivalent to the rate recorded at the end of 2020.
Pham Huu Thang, former Director of the Foreign Investment Agency at the Ministry of Planning and Investment, said most industrial land has been zoned for production while logistics and support facilities need more space to develop. Therefore, new IPs are expected to have more detailed planning and provide more space for logistics, commercial and service functions, data centers. The Government is also striving to improve the process for handling investment procedures to facilitate the development of new IP projects, he added.
John Campbell, head of industrial services at Savills Vietnam, said many IPs in industrialized economies are switching to a more environmentally friendly model, so IPs in Vietnam will also develop in this direction sooner or later. Taking Deep C in Hai Phong as an example, he noted it is one of the first IPs in Vietnam to adopt the model to attract foreign manufacturers.
The specialist also highlighted that no other countries in Southeast Asia have joined as many free trade agreements as Vietnam, which also helps enhance global producers' trust in the country. Another advantage is a young and dynamic workforce and a growing middle class in the country.
In terms of IPs' value growth potential, Campbell held that compared to other markets in Asia and Southeast Asia, profit and output in Vietnam prove attractive to foreign investors. However, he also pointed out certain challenges to IP development, including surging land prices and compensation costs, a shortage of skilled workers, and infrastructure that has yet to meet demand. Campbell recommended the Government set up proper orientations to ensure the quantity and quality of workers, with the need to improve transport infrastructure, especially in the southern region.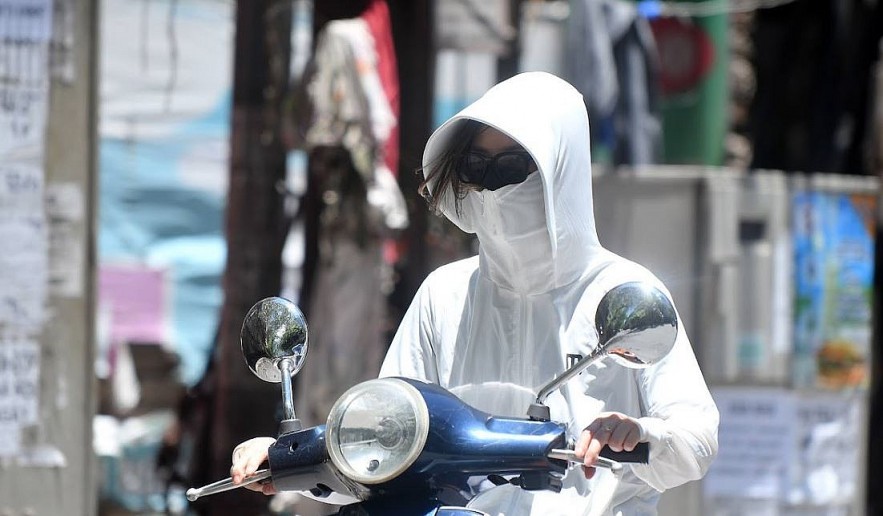 Photo: Vietnamnet
Weather Forecast
From the night of October 1 to October 2, in the Midlands, Northern Plains, and Thanh Hoa and Nghe An, moderate rain, and thunderstorms are forecasted. Hanoi will have scattered showers.
The National Center for Hydro-meteorological Forecasting warned that thunderstorms in the North and North Central regions are likely to last until the night of October 2. From October 3, the rain and thunderstorms will decrease rapidly. Thunderstorms in the South Central, Central Highlands, and Southern regions are likely to continue for many days to come.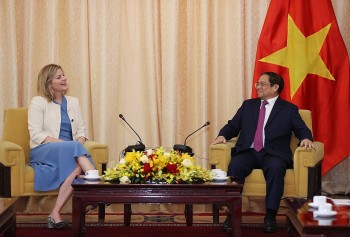 National
The Netherlands committed to cooperate with Vietnam, and together find innovative and sustainable solutions to accelerate green economy transformation.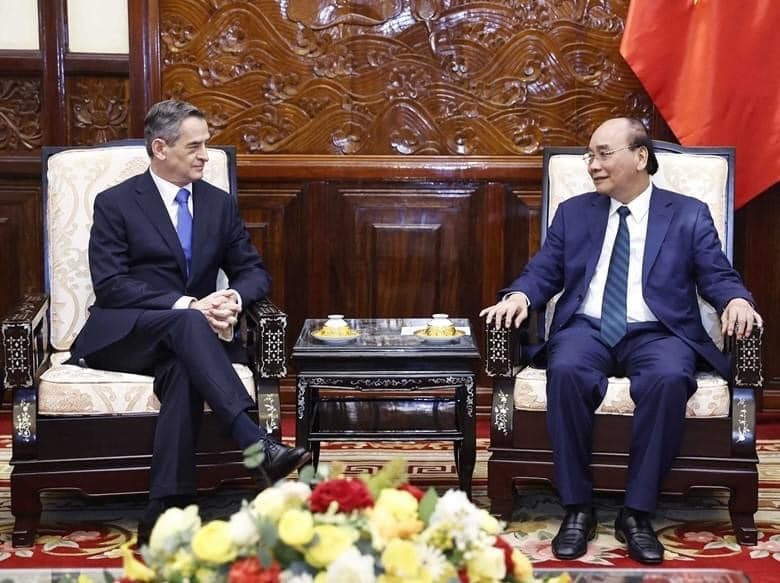 Economy
In the time to come, authorised agencies of both sides will work together to increase the export of Vietnamese fruits to Chile, and the import of Chilean goods into Vietnam, said outgoing Chilean Ambassador Patricio Becker
November 29, 2022 | 21:25