Vietnam Business & Weather Briefing (Oct. 18): Foreign inflows influenced more by global trend
Vietnam Business & Weather Briefing (Oct. 18): Reference exchange rate up VND 51, Vietnamese pomelo gets green light to enter the US market
Business Briefing
Gold rate: VND 65.9 million/tael (buying) - VND 66.92 million/tael (selling)
Reference exchange rate: VND 23,637/USD
Investment news: Foreign inflows influenced more by the global trend
Export news: Vietnamese pomelo gets the green light to enter the US market
Weather Forecast
In tomorrow's early morning, Hanoi was cloudy and cold. Meanwhile, Ho Chi Minh City will be sunny and cloudy during the daytime.
Business Briefing
Gold rate
On October 18, today's 9999 gold price of SJC decreased by VND 100,000/tael in both buying and selling directions compared to the end of yesterday's session.
SJC Hanoi: VND 65.9 million/tael (buying) - VND 66.92 million/tael (selling)
SJC HCMC: VND 65.9 million/tael (buying) - VND 66.9 million/tael (selling)
SJC Da Nang: VND 65.9 million/tael (buying) - VND 66.92 million/tael (selling)
Doji Hanoi: VND 65.9 million/tael (buying) - VND 66.8 million/tael (selling)
Doji Ho Chi Minh City: VND 65.8 million/tael (buying) - VND 66.8 million/tael (selling)
Reference exchange rate
The State Bank of Vietnam set the daily reference exchange rate for the US dollar at VND 23,637/USD on October 18, up VND 51 from the previous day. With the current trading band of +/- 5%, the ceiling rate applied to commercial banks during the day is 24,818 VND/USD, and the floor rate is 22,455 VND/USD.
The opening-hour rates at many commercial banks increased. At 8:30 am, BIDV listed the buying rate at VND 24,205/USD and the selling rate at VND 24,485/USD, both up VND 30 from the end of October 17. Meanwhile, Vietcombank kept both rates unchanged at VND 24,130/USD (buying) and the selling rate at VND 24,440/USD (selling).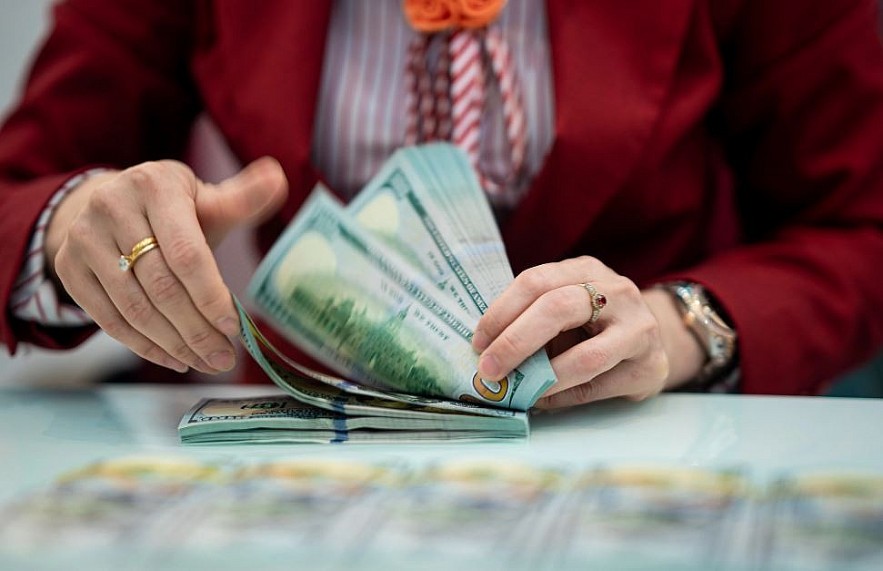 Photo: Zing
Investment news: Foreign inflows influenced more by global trend
The orientation of foreign capital flows pouring into Vietnam is heavily influenced by global factors. Thai Thi Viet Trinh, an expert from SSI Securities Company, said that the capital flow into the Vietnamese stock market in September continued to be significantly influenced by the global trend.
Around the world, cash flow into financial assets continued to decline as investors reduced the proportion of risky assets in their portfolios. The market sentiment did not improve in September, with major central banks such as the US and EU emphasizing the pursuit of tight monetary policy with the central goal of controlling inflation, she said.
In September, foreign investors net sold on the Vietnamese stock market, with a total value of VND 3.5 trillion (USD 144.9 million), the highest level since March this year. The foreign capital flow had been less positive since the second half of August, and was similar to the movements of foreign investors in the region; except Indonesia, thanks to the advantage of exporting raw materials. For nine months and excluding sudden transactions, foreign investors net bought VND 2.5 trillion.
Besides external risks, internal factors that have a negative impact on market sentiment were becoming more obvious, such as slowing GDP growth or the State Bank's continuing to raise interest rates to stabilize the exchange rate environment, said SSI Securities Co.
According to Petri Deryng, Founder and Director of PYN Elite Fund, there is still demand to pour capital from investors in Thailand and other Asian countries, but it is not significant. If the market is upgraded, foreign investors can participate more in Vietnam. He said that the Vietnamese market would still remain promising next year and be one of the most potential markets in the world. If the market is upgraded, more foreign investors could enter the market, which would be beneficial for the market in the long run.
In terms of global investment cash flows, SSI maintained a cautious view on the allocation of capital flows to financial assets, especially to equity funds, until the Fed meeting in November. Although stock prices have reached low levels, the sentiment of the market will only become more positive if inflation decreases continuously, while the Fed's monetary policy management becomes looser in nature.
At the moment, SSI had not observed a big change in market sentiment. Similarly, equity inflows into emerging markets would be strongly influenced by the direction of the dollar, and there would be no breakthrough in inflows into emerging markets for the rest of this year. Analysts of VNDirect Securities also said that in the context of the Fed sending signals that the interest rate hike cycle might not be over soon, cash might still outflow from risky assets and markets; including the Vietnamese stock market.
Mirae Asset Vietnam Securities Company recommended investors be aware of pressures from the world that may negatively affect the growth and stability of the Vietnamese economy. In September, the USD/VND exchange rate increased by approximately 1.9% compared to the previous month. These external pressures might indirectly cause foreign investors to be net sellers in the near future.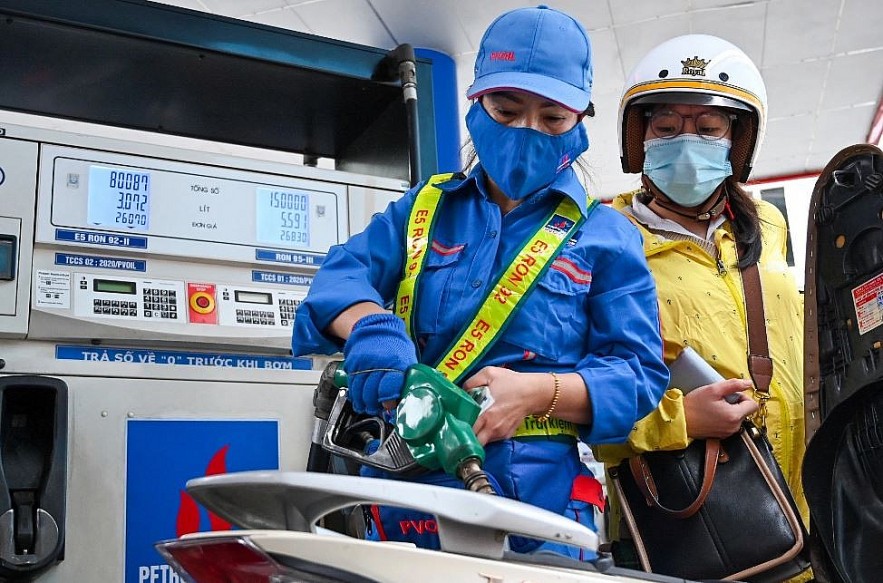 Photo: Zing News
Export news: Vietnamese pomelo gets green light to enter US market
After over five years of negotiations, the US Department of Agriculture has officially licensed the import of fresh pomelo from Vietnam, an official has said. Pomelo is the seventh fresh fruit of Vietnam to be licensed to enter the US market, following mango, longan, lychee, dragon fruit, rambutan, and star apple, Hoang Trung, Director of the Plant Protection Department at the Ministry of Agriculture and Rural Development, told a meeting in Hanoi on October 17.
The US has great demand for fruit, up to 12 million tonnes each year. Its domestic production has met just 70% of the demand while the remaining 30%, equivalent to 3.6 million tonnes, is imported. Meanwhile, Vietnam is home to 105,400ha of land under pomelo with diverse varieties, generating nearly 905,000 tonnes of fruit. The Mekong Delta alone houses about 32,000ha with an output of some 369,000 tonnes.
This creates considerable room and a great opportunity for Vietnamese fruits, including pomelo, to access the US market, he noted. To export pomelo to the US, the Plant Protection Department will work with relevant parties to carry out concerted measures, especially training farmers and exporting companies in the US's import requirements. It will also maintain the granting of production unit codes and strictly monitor pest contamination in fruit. All pomelo batches to be shipped to the US will be irradiated at the US-recognised irradiation establishments under the supervision of the US Animal and Plant Health Inspection Service and the Plant Protection Department, Trung added.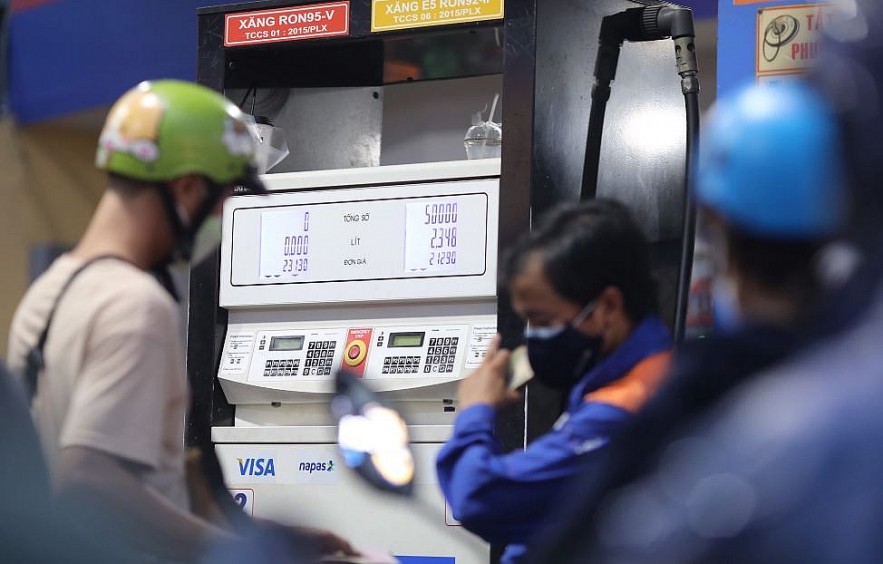 Photo: Zing
Weather Forecast
October 19: In the early morning, Hanoi was cloudy and cold. Rain will appear in the evening. The temperature fluctuates between 21 - 23 Celcius degrees, the average humidity is around 37 - 47%.
In the Ho Chi Minh City area, sunny and cloudy weather will remain in the daytime. The temperature fluctuates between 28 - 30 degrees, the average humidity is around 80 - 83%.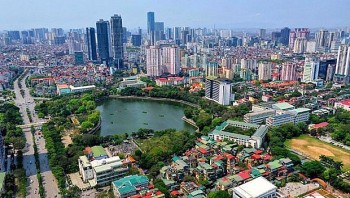 National
Vietnam News Today (Jan. 29): Quang Ninh: Cross-border trading with China resumed after Tet; Hanoi in the world's top three culinary destinations: Tripadvisor; Intertwined opportunities, challenges for Vietnam's economy in 2023; Supermarkets, traditonal markets gradually resume normal operations amid abundant supply.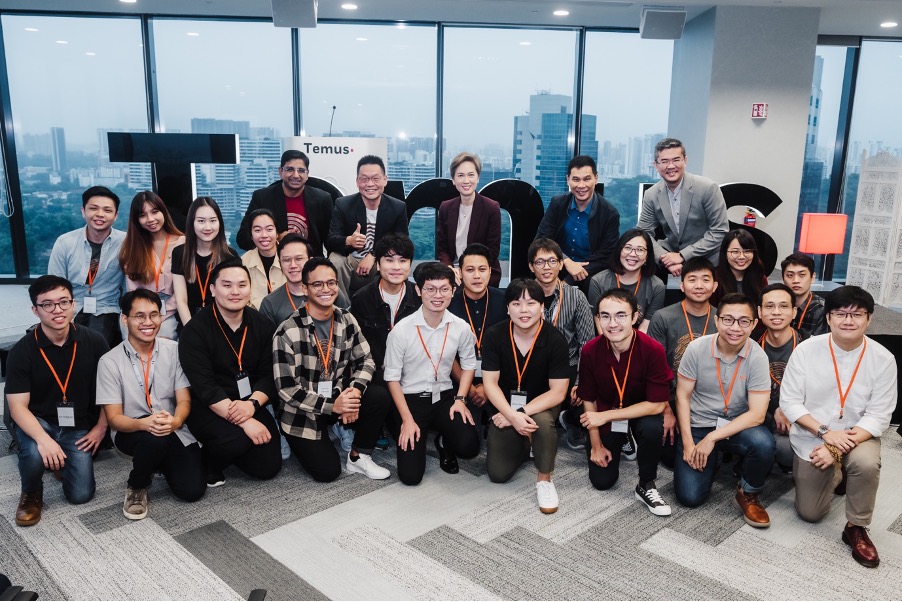 Economy
Singapore's Minister for Communications and Information Mrs Josephine Teo officiated the launch of Temus' Step IT Up programme, supported by Infocomm Media Development Authority's (IMDA) under Techskills Accelerator (TeSA) initiative, for public sector agencies and private companies to jointly 'place and train' people for tech roles in under five months.
January 26, 2023 | 14:00