Vietnam Business & Weather Briefing (Oct 13): Reference exchange rate up VND 17
Vietnam Business & Weather Briefing (Oct 13): Vietnam to cut short petroleum price adjustment cycle, An additional USD 3.5 billion is to be put into the economy
Business Briefing
Reference exchange rate: VND 23,497/USD
Petrol price: Vietnam to cut short petroleum price adjustment cycle
Finance news: An additional USD 3.5 billion is to be put into the economy
Aviation news: Vietjet opens Vietnam – Kazakhstan direct air route
Weather Forecast
Hanoi will be cloudy, with no rain at night. It will be cold at night and early in the morning.
Business Briefing
Reference exchange rate
The State Bank of Vietnam set the daily reference exchange rate for the US dollar at VND 23,497/USD on October 13, up VND 17 from the previous day. With the current trading band of +/-3 percent, the ceiling rate applied to commercial banks during the day is VND 24,200/USD and the floor rate VND 22,794/USD.
The opening-hour rates at many commercial banks continued going up. Vietcombank listed the buying rate at VND 23,770/USD and the selling rate at VND 24,080/USD, both up VND 10 from the end of October 12. Meanwhile, BIDV also added VND 15 to both rates, listing at VND 23,810/USD (buying) and VND 24,090/USD (selling).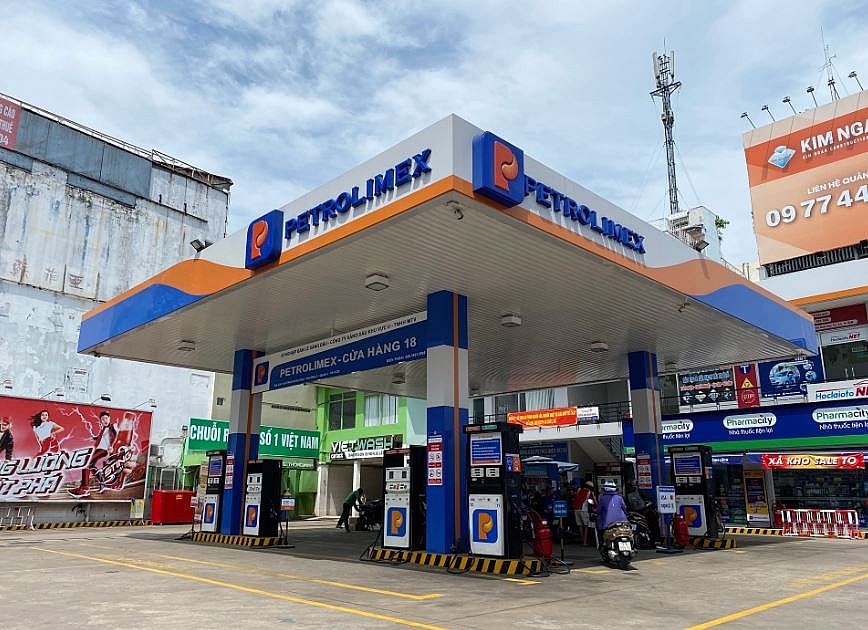 Photo: Zing
Petrol price: Vietnam to cut short petroleum price adjustment cycle
The Government will consider shortening the petroleum price adjustment cycle to match the actual situation in the market, said Prime Minister Pham Minh Chinh. Meeting with voters in the Mekong Delta city of Can Tho on October 13, the PM did not specify the time frame but said the government has directed relevant agencies to consider options for submission to the PM for approval.
Currently, the Ministry of Industry and Trade and the Ministry of Finance have been assigned to jointly calculate costs and announce retail petroleum prices every ten days. A shortage of petrol has been a burning issue of public concern in Ho Chi Minh City, the country's largest localities, and some other southern provinces. Many filling stations have run out of petrol while some others have operated in moderation. The Ministry of Industry and Trade affirmed Vietnam has a sufficient supply of petrol for domestic use, and it will inspect filling stations and impose sanctions if they are found to break regulations. Meanwhile, retailers said they could not import petrol when the buying price is currently higher than the selling price, leading to a loss.
In the latest adjustment on October 11, the retail prices of E5 RON 92 and RON 95 which are commonly used in Vietnam rose by VND560 to VND21,290 per liter and VND22,000 per liter respectively. This was the first time in more than a month that petrol prices had risen after four decreases.
At the meeting with Can Tho voters, PM Pham Minh Chinh also said the government would consider revising regulations relating to costs that constitute petrol and oil prices. He also agreed that market management and policy response should be faster and more flexible and that businesses that do not comply with the regulations must be handled. The Government leader reminded that State management agencies should pay more attention to communications to ensure consumers feel at ease.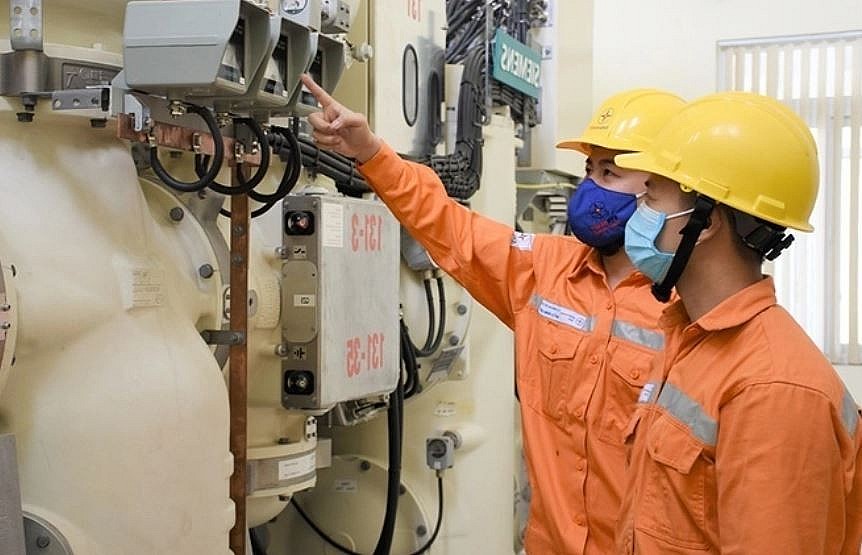 Photo: Zing
Finance news: An additional USD 3.5 billion is to be put into the economy
VNDirect Securities Corporation estimates that about VND 83.5 trillion (USD 3.5 billion) will be added to the economy after some banks continue to adjust their credit growth limits for this year. Four banks, VPBank, HDBank, MB, and Vietcombank have just adjusted their credit room for the third time this year. According to VNDirect's data, VPBank has the highest credit growth at this time, adding up to 11.5%, bringing the credit growth for the whole year to 27.2%.
This result is higher than VNDirect's previous forecast of 23% and 20.2% higher than last year, followed by HDBank and MB with the limits extended by 5.1% and 5% respectively. It brings the full-year credit growth at these two banks to more than 23% and also higher than VNDirect's previous forecast of 20%.
As for Vietcombank, the credit room was added by 0.9%, meaning their full-year credit growth could reach 18.6%. Up to this point, these are the four banks that are granted the highest credit room in the system, while the remaining banks have only 10-15% room for the whole year. Based on VNDirect's calculations for 18 banks, about 80% of system credit, the total credit growth of this group after the adjustment will reach about 13.6% by the end of the year. "This is a move to reallocate credit lines among commercial banks and the State Bank's target of 14% is still maintained," VNDirect said.
At the beginning of September, the State Bank of Vietnam had an additional adjustment of credit limits for many commercial banks, including the above four banks. The additional credit growth limit ranges from 0.7 - 4%; in which, Sacombank was granted an additional maximum limit of 4%. Representatives of banks said that with the additional credit room, banks would continue to control credit growth in essential sectors and industries of the economy, priority areas of the Government, well control liquidity and credit risk, and ensure that bad debt ratio is controlled at a low level.
The State Bank of Vietnam said that the adjustment of the credit room was based on the assessment of the operation of credit institutions in accordance with its regulations, contributing to controlling inflation and stabilizing the money market. At the same time, credit institutions are encouraged to improve their business administration, operational safety, and healthy banking system.
In response to experts' suggestions about the full-year credit growth target that can be adjusted to 15% - 16%, Nguyen Thi Hong, SBV Governor said credit management was a very important tool to focus on controlling inflation this year and next. The State Bank of Vietnam will continue to maintain its credit growth target of 14% for this year and its consistent policy management is right and won, which is highly appreciated by international organizations. A report by the SBV's Monetary Forecasting and Statistics Department shows that credit growth has reached 10.96% and credit demand is forecasted to continue to increase in the last months of the year as of September 28.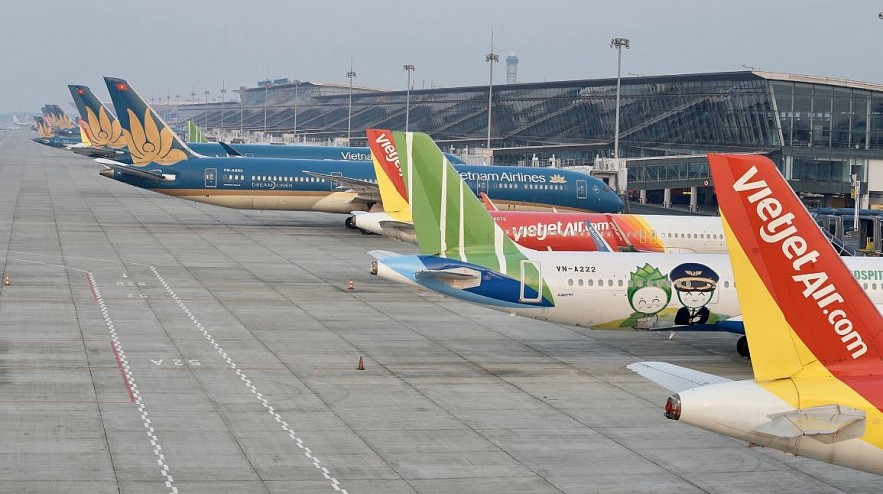 Photo: Suc Khoe & Doi Song
Aviation news: Vietjet opens Vietnam – Kazakhstan direct air route
Budget carrier Vietjet Air has announced plans to open direct flight routes between Almaty, the largest city in Kazakhstan, and Khanh Hoa province in central Vietnam, as part of activities to celebrate 30 years of diplomatic ties between the two countries, according to VOV.
The plan will see the Vietnamese airline operate two weekly flights from the end of this month with a flight time of just over nine hours between the two cities. The first flight is scheduled to depart on October 25 from Cam Ranh International Airport before landing at Almaty International Airport. The return journey from Kazakhstan will take place the following day.
According to Chu Viet Cuong, a member of Vietjet's board of directors, each flight will transport approximately 180 to 200 passengers via an Airbus A-330. Vietjet believes the opening of this direct route will contribute to promoting bilateral cooperation, especially in the fields of transportation, trade, investment, and tourism between Vietnam and Kazakhstan, as well as other countries in the region, said Cuong.
Tourists from the Central Asian country will be able to vacation in Khanh Hoa for between one and four weeks, go shopping, and take a city tour, among other activities. Statistics compiled by the General Department of Vietnam Customs indicate that trade turnover between Vietnam and Kazakhstan reached US$615.5 million in 2021, an annual increase of 72.4%. Of the figure, Vietnam raked in US$549.7 million from exports, up 72.8% year on year, and spent US$65.8 million on imports, an annual rise of 69.5%. Bilateral trade exchanges in the first half of this year alone rose by 57% to reach US$303 million.
Weather Forecast
October 14: Hanoi will be cloudy, with no rain at night. It will be cold at night and early in the morning. Lowest temperature: 20-22 Celcius degree. Highest temperature: 29-31 degrees. In the Northwest, the lowest temperature will be 18-21 degrees, the highest temperature will be 27-30 degrees.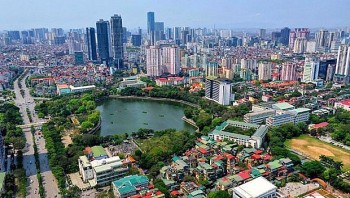 National
Vietnam News Today (Jan. 29): Quang Ninh: Cross-border trading with China resumed after Tet; Hanoi in the world's top three culinary destinations: Tripadvisor; Intertwined opportunities, challenges for Vietnam's economy in 2023; Supermarkets, traditonal markets gradually resume normal operations amid abundant supply.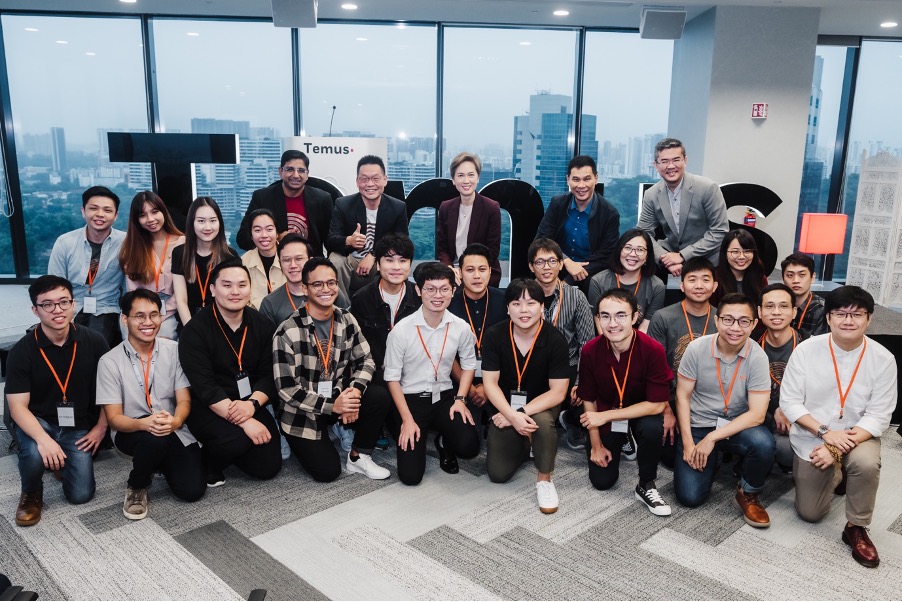 Economy
Singapore's Minister for Communications and Information Mrs Josephine Teo officiated the launch of Temus' Step IT Up programme, supported by Infocomm Media Development Authority's (IMDA) under Techskills Accelerator (TeSA) initiative, for public sector agencies and private companies to jointly 'place and train' people for tech roles in under five months.
January 26, 2023 | 14:00