Vietnam Calls for Joint Efforts to Realize Sustainable Development Goals
A Vietnamese diplomat, while addressing a G77+ China annual ministerial meeting held in New York on December 15 - December 16, called on the group of 77 (G77) to unite to overcome challenges and successfully implement sustainable development goals (SDGs).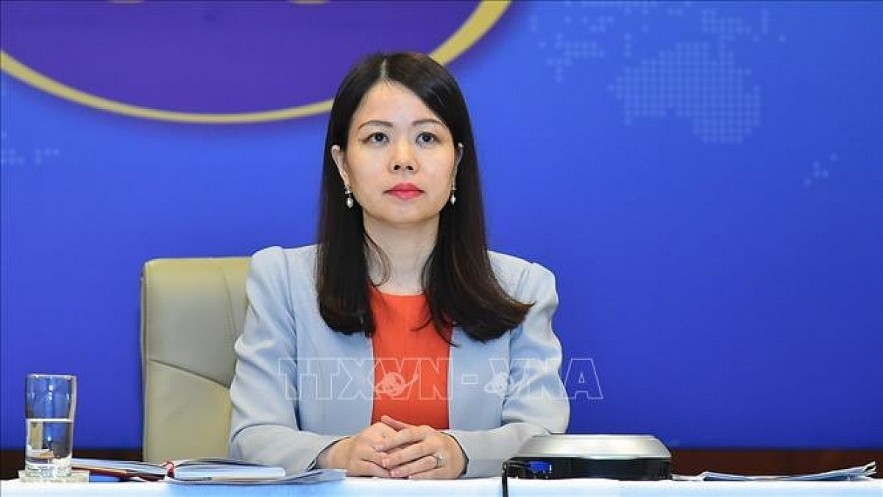 Nguyen Minh Hang, assistant to the Foreign Minister of Vietnam. (Photo: VNA)
Nguyen Minh Hang, the assistant to the Foreign Minister of Vietnam, emphasized the driving role of trade and investment in promoting economic growth, achieving sustainable and inclusive development, and realizing SDGs. To do this she proposed accelerating the reform of the World Trade Organization (WTO), stepping up market openings, and minimizing unnecessary trade barriers.
As science-technology and innovation play a key role in sustainable, inclusive, people-centered development, it remains imperative to promote cooperation in science and technology transfer, provide preferential finance for development, innovate financial mobilization methods through public-private cooperation and build mixed financial models, suggested Hang.
According to the diplomat, the organization of the two G77+ China Ministerial Meetings in 2022 highlights the urgent need to strengthen policy coordination, shape priorities, accelerate actions to overcome difficulties, sustain economic growth, and achieve the SDGs.
As a founding member of G77, she noted that over the years Vietnam has actively participated and contributed to the group's activities, thereby helping to ensure the common interests of developing countries and ramping up South-South cooperation, while ensuring Vietnamese development priorities and interests were maintained in the spirit of raising the level of multilateral foreign policy.
During the meeting, delegates of participating countries agreed that global challenges have been exerting multi-dimensional impacts on developing countries that are members of G77. Among the challenges is the prolonged impact of the COVID-19 pandemic, the risk of economic recession, the instability of the financial market, rising inflation, public debt, the consequences of ongoing climate change, food and energy security risks, and increasing geopolitical tensions internationally.
The meeting adopted a document, emphasizing the need for stakeholders to act immediately to achieve the SDGs and to ensure that no one is left behind.
Over the long term, the participating countries underlined the need to develop a fair, equitable, and inclusive international economic and financial system, strengthen the voice and participation of developing countries in global economic governance mechanisms, and strive to promote green and sustainable transition along with climate change adaptation.
They, therefore, called on developed countries to fully implement their commitments to provide preferential finance of US$100 billion per year for climate goals. They also proposed formulating international cooperation frameworks on technology, such as the establishment of a global digital mechanism linked to the implementation of the SDGs.
Countries highly appreciated Vietnam's post-pandemic socio-economic recovery and development results in 2022, as well as its role and contributions to multilateral mechanisms, especially the United Nations.