Vietnam, RoK Cooperate in Smart Urban Development
The project "Vietnam – Korea cooperation centre for smart city and construction technology (VKC)" has been launched recently in Hanoi.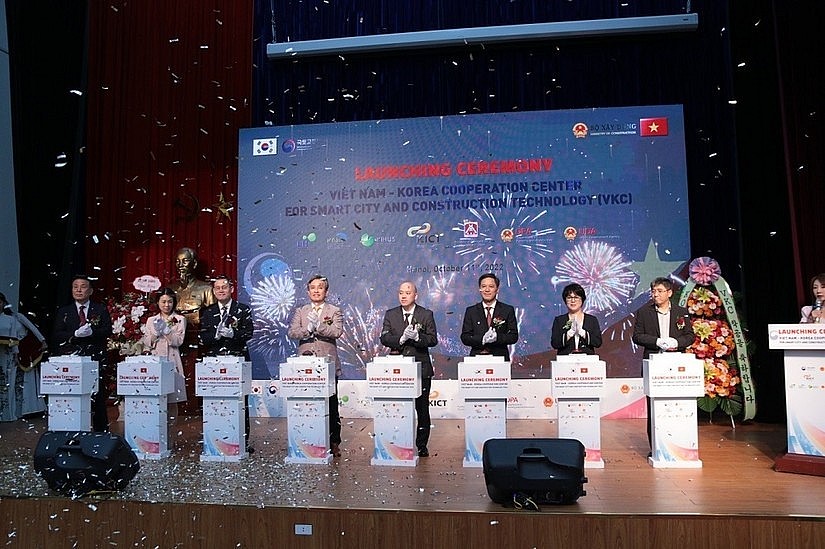 At the launching ceremony of the Vietnam-RoK cooperation center. Photo: Mekong ASEAN
The Vietnamese Ministry of Construction and the Republic of Korea (RoK)'s Ministry of Land, Infrastructure and Transport held the launching ceremony on October 11.
The project aims to establish a professional centre to promote research and training on smart cities and advanced construction technology in favour of the development of smart cities in Vietnam, according to VGP.
The VKC will also gradually specify Vietnam's guidelines and policies in order to complete legislation on smart cities and to enhance capacity building of local policy-making and monitoring agencies.
Statistics of the Ministry of Construction showed that 41 out of 63 localities nationwide are developing smart cities, 27 of which are building the model in entire cities and provinces.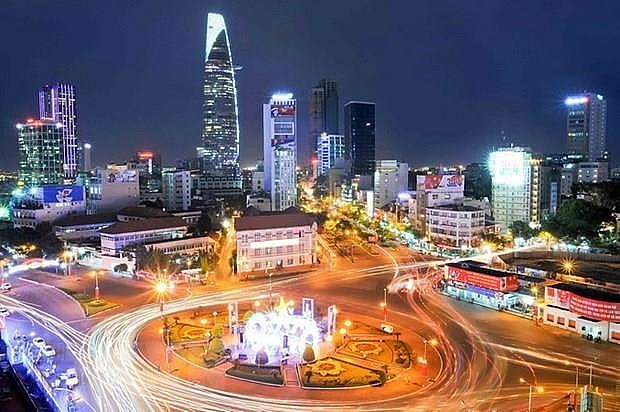 A corner of Ho Chi Minh City. Photo: VNA
The Ministry of Construction said on the Vietnamese side, the Academy of Managers for Construction and Cities (AMC), the Urban Development Department, the Department of Architectural Planning and other relevant bodies will implement the project.
On the RoK said, the Korea Institute of Construction Technology, the Korean Human Settlement Research Institute, the Korea Land and Housing Corporation, and the Korea Advanced Infrastructure Technology Agency will take the main responsibility.
The development of smart cities is one of the key factors for Vietnam to achieve the target of becoming a high-income nation by 2045.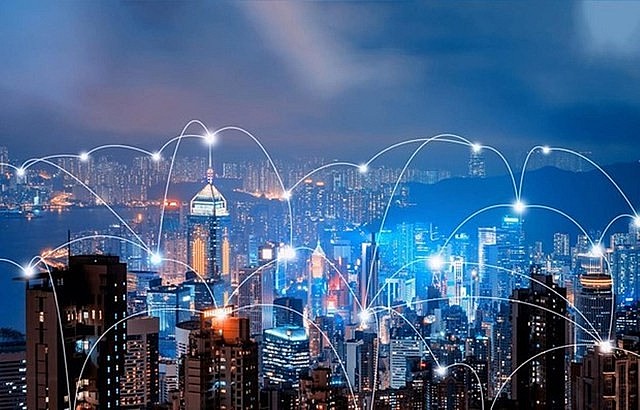 The development of smart cities is one of the key factors for Vietnam to achieve the target of becoming a high-income nation by 2045. Photo: VGP
In August 2018, the Prime Minister signed a decision approving a national plan for sustainable development of smart cities for 2018-2025, with a vision towards 2030.
By 2025, the first phase of the pilot implementation of smart city development will be carried out, focusing on building and finalising legal corridors and regulations, applying the ICT spatial framework to smart city development in Vietnam, announcing national standards prioritised for the pilot building of smart cities, and developing the urban space data infrastructure.
The first-phase pilot is expected to be completed by 2030, towards the duplication by fields and regions, thus forming a network of smart cities nationwide.
Hanoi, Da Nang city, Ho Chi Minh City and Can Tho city will be chosen to be the core of smart city networks in the northern, central, southern and Mekong Delta regions, respectively, according to VietnamPlus./.