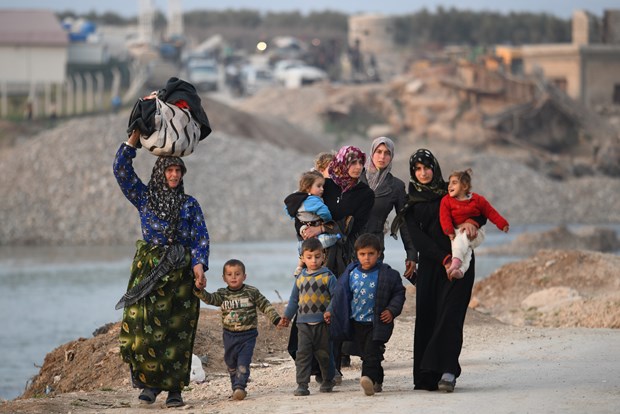 Children and women leave military region in Ildib (Source: AFP/VNA)

Speaking at a UNSC meeting on the humanitarian issue in Syria on February 27, Ambassador Quy expressed concern over civilian losses in northwestern Syria as well as the humanitarian situation in other parts of the country.

He also emphasised that all parties must comply with their obligations under international humanitarian law, including ensuring that civilians are protected and that aid is delivered on a priority basis.

At the meeting, both Ursula Mueller, Assistant Secretary-General for Humanitarian Affairs, and Henrietta Fore, Executive Director of UNICEF, also shared their concerns about the humanitarian crisis in northwestern Syria, especially since early December 2019, when the government increased raids on terrorists in Idlib, and military tensions between Syria and Turkey escalated.

Mueller cited the latest data as saying that fighting in northwestern Syria has forced around 900,000 people, including 500,000 children, to leave their homes since December 2019.

Reiterating the UN Secretary-General's recent statement that international humanitarian law and the protection of civilians have been systematically ignored, she warned that fighting is advancing into areas with high concentrations of people.

Participants urged relevant parties to exercise restraint and maintain dialogue to seek a ceasefire agreement./.
VNA