Vietnam Contributes at Summit of Non-Aligned Movement Contact Group in Response to Covid
Vietnam puts people at the centre and its duo goals for both disease control and socio-economic development.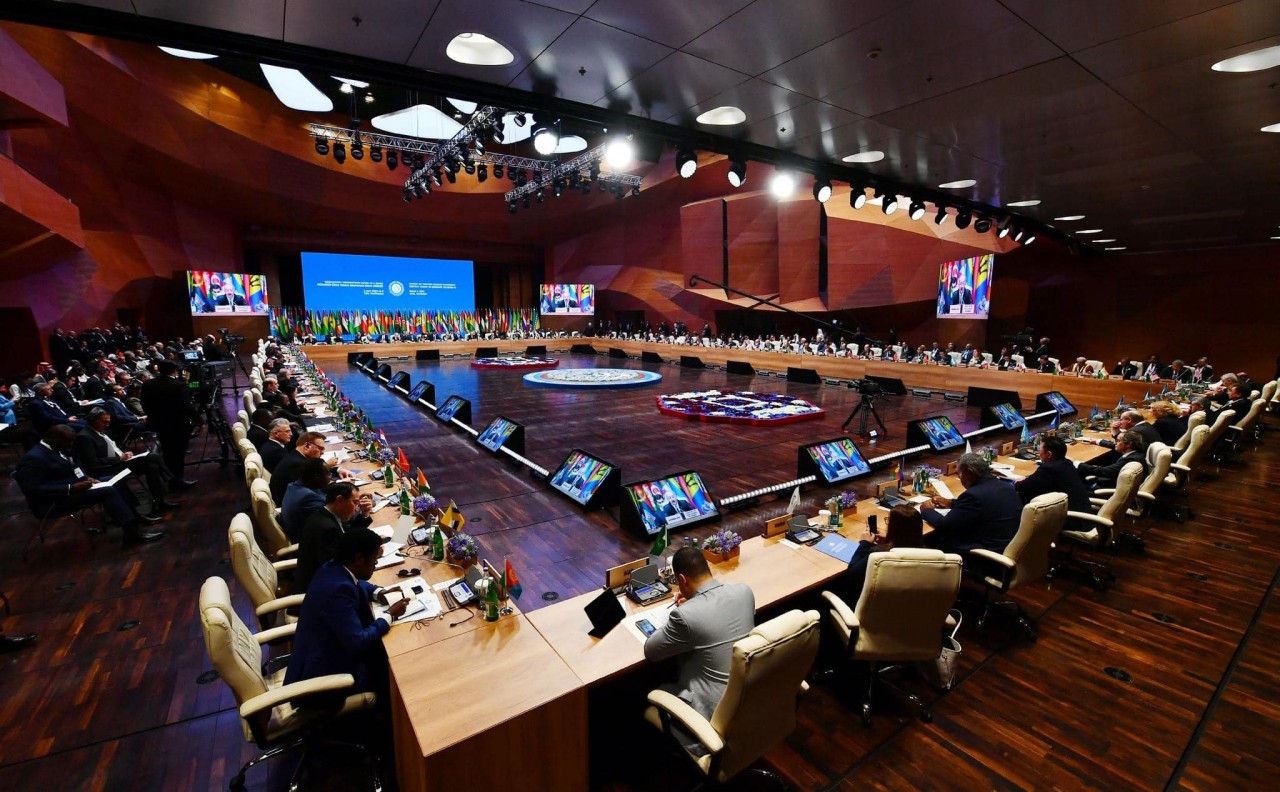 At the Summit of Non-Aligned Movement (NAM) Contact Group. Source: AIDA
A Vietnamese delegation led by Ambassador to Russia and Azerbaijan Dang Minh Khoi attended the Summit of Non-Aligned Movement (NAM) Contact Group in response to the Covid-19 pandemic, held in Baku on March 2, according to VNA.
The summit, chaired by Azerbaijan President Ilham Aliyev, saw the participation of heads of state and governments of about 70 countries, including presidents of Bosnia and Herzegovina, Turkmenistan, Uzbekistan, Iraq, and Libya, vice presidents of Cuba, Gabon, Tanzania, prime ministers of Algeria and Kenya, high-level representatives of various countries, heads of international organizations - Secretary-General of the World Tourism Organisation (WTO) Zurab Pololikashvili, Director General of the International Organization for Migration (IOM) António Vitorino, Director-General of the United Nations Office at Geneva (UN Geneva) Tatiana Valovaya, Secretary General of the Economic Cooperation Organisation (ECO) Khusrav Noziri, as well as ministers, deputy ministers, ambassadors, and others.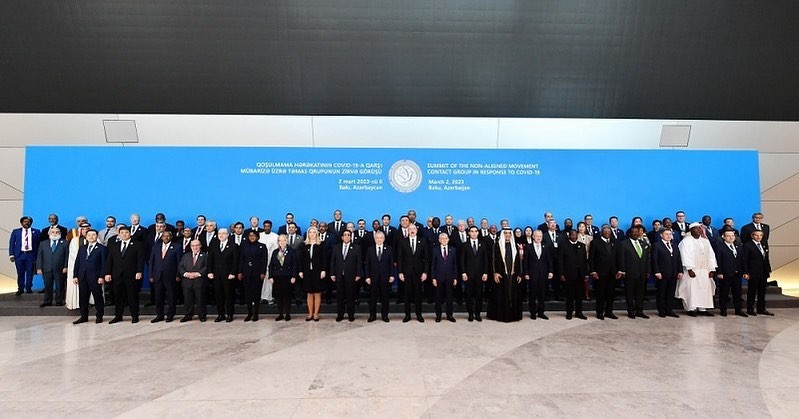 Leaders, foreign ministers, and ambassadors from NAM member countries as well as representatives from international organizations, observers, and guests posed together for photographs.
NAM member countries recognized the movement's contributions to Covid-19 prevention and control. In the last three years, the pandemic has widened the rich-poor gap, seriously affecting socio-economic development in developing countries, especially in Africa and small island countries. Furthermore, a third of the world's population has yet to receive the first dose of the Covid vaccine. Besides, it is forecast that the world will not be avoidable to new pandemics in the future, so humanity must prepare for potential pandemics and possible consequences.
As the consequences of the pandemic are increasingly multi-dimensional, geopolitical tensions, global economic crisis, and non-conventional challenges, the countries emphasized the role of multilateral cooperation in general and NAM in particular in post-pandemic recovery.
Representatives from countries called for the lifting of restrictions on vaccine exports, strengthening health capacity building, sharing experiences, and transferring biotechnology. At the same time, they reaffirmed their commitment to promote the 2030 Sustainable Development Goals and highlighted the urgency of developing a vision and strategy for NAM to ensure the common interests of member countries during the post-pandemic period.
Vietnamese Ambassador to Russia and Azerbaijan Dang Minh Khoi speaks at the Summit of Non-Aligned Movement (NAM) Contact Group in response to the Covid-19 pandemic in Baku. Photo: VNA
At the summit, Ambassador Dang Minh Khoi shared Vietnam's experiences in Covid prevention and control as well as post-pandemic recovery.
He emphasized the country's policies of putting people at the center and its duo goals for both disease control and socio-economic development.
To promote post-pandemic recovery, Vietnam suggested that NAM cooperation in the coming time should strengthen solidarity based on respecting the sovereignty and diversity of members, upholding the voice of members at international forums, promoting cooperation mechanisms within the NAM framework and implementing people-centered recovery policies, Khoi said.
The summit was closed on March 3 with the issuance of a summary statement of chairing country. Azerbaijan will continue to hold NAM Chairmanship until the end of 2023 before handing it over to Uganda.
Vietnam's Covid caseload rose to 11,526,905 with four new cases recorded on February 27, according to the Ministry of Health.
More than 266.28 million doses of Covid vaccines have been administered in Vietnam so far.
The ministry has officially added Covid to the list of occupational diseases, meaning that certain employees will be able to make social insurance payment claims if they contracted the coronavirus.
According to Circular 02/2023/TT-BYT amending Circular 15/2016/TT-BYT stipulating occupational diseases entitled to social insurance recently issued by the MoH, Covid will become the 35th occupational disease, starting from April 1, 2023.