Vietnam economy in 2020, keeping taking off incredibly or not ?
Vietnam is expected to take economic advantages in 2020 following good results in 2019. Experts and companies forecast the country's economic prospects this year both opportunities and challenges faced the country.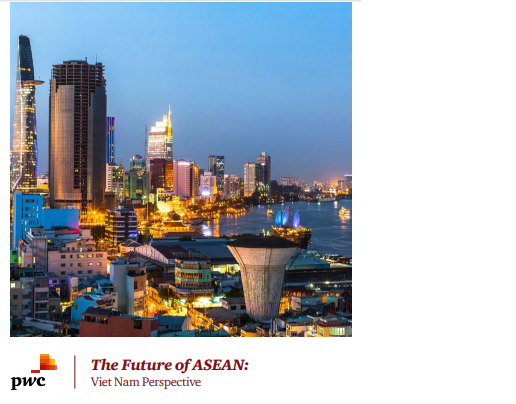 Vietnam is predicted as the future of Asean on PWC website and analysis (Photo source in PWC web)
Vietnam's government is seeking to expand the country's economy by seven percent this year. The goal would be one of Vietnam's highest growth rates yet and could be greater than the achievement of economic expansion in 2019.
The Vietnam-based financial services company SSI Research reported the goal on January third. The Vietnamese central government set a target for its Gross Domestic Product, or GDP, to increase 6.8 to seven percent. GDP represents the value of all goods and services produced within a country during one year.
SSI Research said the growth is expected to be driven by investments in manufacturing, a lack of trade disputes involving Vietnam and a rising middle class. Manufacturing is predicted to be the leading area of growth, followed closely by the service industry, SSI Research said.
Available data so far in 2020 has been mixed, after strong expansions in manufacturing and services drove stellar growth in the final quarter of last year. In January, retail sales were up 10% year-on-year, boding well for domestic demand, while tourist arrivals and FDI surged. However, the agricultural sector continued to feel the effects of African swine fever, with the pig herd down by a quarter, while exports declined sharply, likely in part due to the coronavirus outbreak. The impact of the virus is likely to become even more apparent in the remainder of Q1, as demand from China drops off and supply chains are disrupted. In other news, in February the EU Parliament approved the EU-Vietnam trade deal, paving the way for it to come into force later this year and boding well for the external sector in the medium-term.
The economy is set to remain one of ASEAN's top performers in 2020 thanks to strong domestic demand. However, the coronavirus will hamper momentum in the short-term. A possible escalation of the viral outbreak, domestic banking vulnerabilities and possible U.S. tariffs—in response to Vietnam's considerable trade surplus with the U.S.—pose further risks to the outlook. FocusEconomics panelists project the economy will expand 6.5% in 2020, which is down 0.1 percentage points from last month's forecast, and 6.6% in 2021.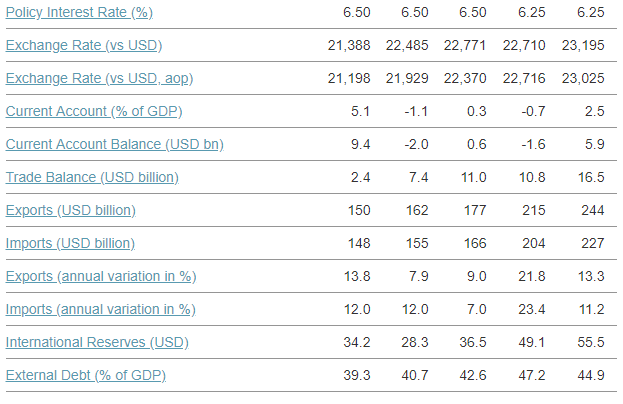 (Sourced from focus-economics.com)
Hirai Shinji – Chef Representative of JETRO HCM City said that The Vietnamese economy's growth rate is expected to be 6.8 per cent per year. We expect that it will slow somewhat compared to last year, but still continue its strong growth trend.
Japanese companies expect the Vietnamese economy to grow steadily in 2020 and in the future, so more and more Japanese companies might come to Vietnam next year.
2020 is an important year in two ways: Vietnam will chair the ASEAN summit. We hope that this will raise Vietnam status in terms of international awareness and reputation.
Also, the Vietnamese Government will publish a new economic development strategy for 2021-30. Vietnam will grow strongly not only as an economy, but also as a society.
I'm sure that the number of Japanese companies coming to Vietnam will increase, especially across sectors such as consulting, IT, retail and distribution.
I don't expect any rapid or big changes from 2018 to 2020. But I think the manufacturing sector is strong, with relatively high levels of investment.
For example, Sharp is planning to construct a factory in Binh Phuoc Province; Nipro in Sai Gon Hi-tech Park; the company produces medical appliances. These products are very difficult to produce, as they need to be hygienic. As they adapt to making products like these, Vietnamese production technologies will change from low added value to high added value.
More small and medium-sized companies will come to Vietnam and start on a very small scale, such as setting up a representative office, and step by step I think they will scale up their activities.
Tran Tuan Anh, Managing Director, Shopee Vietnam
Powered by high mobile connectivity and growing purchasing power, e-commerce in Vietnam is taking off quickly and is poised to be the second largest e-commerce market in the region by 2025. In line with this positive trend, Vietnamese e-commerce platforms have also rapidly grown in terms of variety of products and services offered.
As one of the fastest-growing internet economies in Southeast Asia, Vietnam's e-commerce market has grown at an unprecedented pace and will continue to grow rapidly in the near future.
The market saw a sharp increase in gross merchandise value (GMV) with 81 per cent from 2015 to 2019; GMV is expected to hit $23 billion by 2025. A young population, high internet and smartphone penetration rates have largely contributed to an ideal breeding ground for e-commerce activities to thrive. As such, investor confidence is on the rise as Vietnam's e-commerce market continues to flourish.
Shopee is fast becoming the go-to-online shopping platform for shoppers in Vietnam. Shoppers are increasingly relying on Shopee to purchase their everyday products. Daily essentials such as makeup remover, liquid detergent and power banks emerged as some of the top-selling products in Vietnam during the recent Shopee 12.12 Birthday Sale. Additionally, we have more shoppers outside capital cities who are going online to sell or buy products that they previously never had access to. In Vietnam, cities such as Da Nang and Hai Phong, and Dong Nai Province experienced the highest shopping activity.
Hemant Rupani, Managing Director Mondelez Kinh Do Vietnam
Vietnam's economic prospects in 2020 are very promising with stable policies and macro environment. The country is aiming for about 7 per cent GDP growth in 2020, with controlled inflation, rising exports and social development investments accounting for a third of gross domestic product.
Per a recent report from Japanese consultants Corporate Directions (CDI), Vietnam has been among the most-developed snack markets in ASEAN along with Thailand, Indonesia and Malaysia, making it a market worth $3.5 billion.
The snacks market in Vietnam has great potential. For Vietnamese consumers, affluence and income levels are rising while basic needs are being taken care of. Therefore, consumers are inclined to experiment and try out new tastes.
An increasing number of consumers in Vietnam, especially young people, are looking for high-quality and more convenient products. They are also willing to spend more on high-value foods. The rising number of women in the workforce leads to increased snacking and working mothers need products and brands they can trust to serve to their children and family.
The competitive intensity of both local and foreign players in the snacks market is increasing, and in the long run it will benefit the consumer. The challenge for everyone is how to build a business that can grow consistently in a sustainable manner which includes care of environment, consumers and brands.
And I think the year 2020 will be an amazing year for us!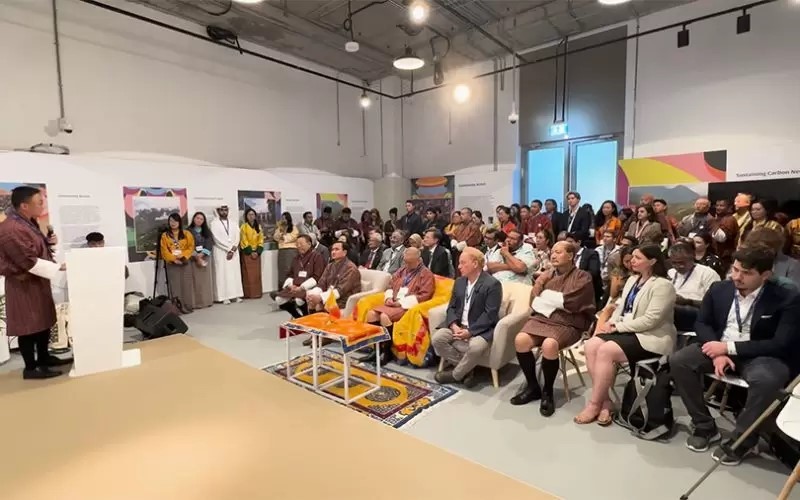 Economy
Showcasing Bhutan's commitment to addressing climate change and maintaining carbon neutrality, the Bhutan Pavilion was launched at the 28th Conference of Parties or COP28, at the Expo City in Dubai, United Arab Emirates, today. Similarly, at the opening plenary of the COP28, yesterday, Bhutan intervened along with Kyrgyzstan to have a technical dialogue on mountains and climate change at the current COP. A historic climate change-induced 'loss and damage' fund was also approved yesterday.
December 07, 2023 | 08:00
Make in Vietnam
Ceramics is one of the construction materials that plays an important role in every construction project, contributing to the development of the construction industry in particular and the economy in general. On average, the ceramic manufacturing industry contributes more than USD 3 billion a year to Vietnam's GDP.
December 06, 2023 | 21:57