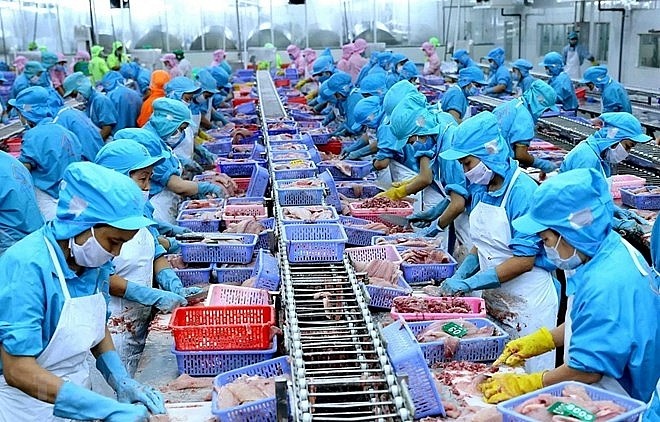 Vietnam - Japan trade reached US$6.2 billion in the first two months
Vietnam's exports to Japan rose by 6%. Agricultural exports amounted US$248.3 million, up 4.7% year on year.
Among the agricultural items, vegetables and fruits saw the largest growth of 25%, followed by cashew nuts 19.1%, and aquatic products 2.5%.
Last year, the two-way trade reached US$39.9 billion, up 6% year-on-year with US$20.4 billion from Vietnamese exports, up 8.4%, statistics from the Ministry of Industry and Trade showed.
Vietnam ran a trade surplus of 2.8 billion USD in the first quarter of this year, higher than 1.5 billion USD recorded in the same period last year, despite the growing COVID-19 pandemic in the country's major export markets.
The US remained Vietnam's largest importer with a total value of 15.5 billion USD, up 16.2 percent annually. It was followed by China with 8.4 billion USD, up 11.5 percent; the European Union 7.5 billion USD, down 14.9 percent; ASEAN 6 billion USD, down 5.2 percent; Japan 4.8 billion USD, up 3.5 percent; and the Republic of Korea (RoK) 4.5 billion USD, down 2.7 percent.
VNF/NDO