Vietnamese food increasingly popularized in Japan
In Tokyo, Japan, it is not difficult to enjoy a Vietnamese food because the city now has hundreds of Vietnamese restaurants.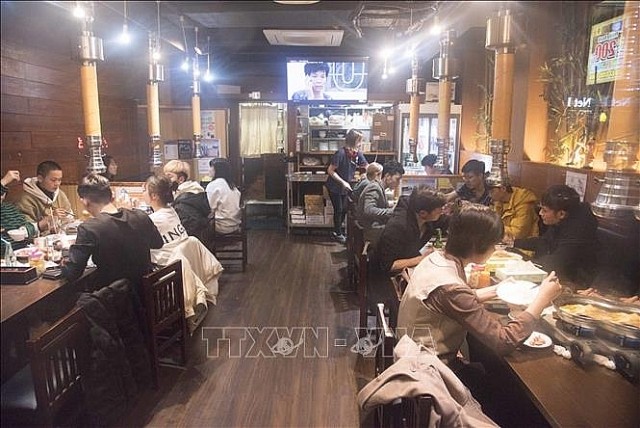 Heo-chan restaurant
Vietnamese restaurants can be found in high-class neighborhoods such as Ginza, or busy neighborhoods of young people and foreigners like Okubo.
Starting operation in 2013, the "Heo-chan" restaurant in Okubo (Shinjuku district) – one of the areas with highest number of Vietnamese restaurant in Tokyo, has long become a familiar place for Vietnamese people away from home and Japanese who love Vietnamese food.
Tuyet Nhi, a Vietnamese student in Japan, said she had been to Japan for 1 and a half years. When she was homesick, she and her friends often go to Vietnamese restaurant. Her favorite food is papaya mannequin, chicken feet with chili. Eating Vietnamese food help her alleviate homesickness.
For Ame, a Japanese girl who has never been to Vietnam, what attracts her to the Vietnamese restaurant is a very different flavor of Vietnamese food. Besides, for her, Vietnamese food is both delicious and cheap.
Pham Quang Huy, the director of the "Heo-chan" restautant chain, said he came to Japan 11 years ago. Since then he has always wanted to bring Vietnamese cuisine to this country. At the beginning, the biggest obstacle is finding raw material. However, thanks to the trade development between Vietnam and Japan, he now can buy all ingredients to create food with Vietnamese flavors.
For the past 6 years, the restaurant has received the support of a large community of Vietnamese and Japanese who love Vietnamese food. That was motivation for him to open 2 more restaurants, one in Okubo and the other in Otsuka.
Also wishing to promote Vietnamese cuisine in Japan, 1990s-born Director of the restaurant "Anh em" (brother) Tran Van Bach said, realizing the potentials to promote Vietnamese cuisine in Japan, Bach and his family decided to open a Vietnamese restaurant in Okubo.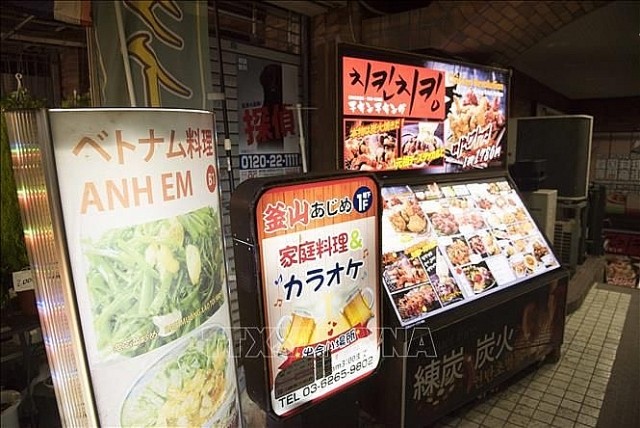 'Anh em' restaurant
Overcoming difficulties in the first period, Bach and his brother managed to to open one, then two more restaurants. Currently, the brothers have opened a system of three restaurants in Tokyo.
In a small space at Bach's restaurant in Okubo, a Japanese customer shared that he has visited Vietnam many times, as well as Southeast Asian countries. He loves Vietnamese food and often eats Vietnamese food in Japan. Vietnamese food is cheap and delicious compared to food of other countries like Thailand. Thai food is often a bit spicy, he said.
Besides pho, other Vietnamese dishes such as Hanoi bun cha, bun bo Hue, spring rolls are also very famous in Japan. Diners at Bach's restaurants are international students and trainees in Tokyo or surrounding areas. Therefore, on the occasion of Tet holiday, the restaurant also serves and sells traditional dishes such as chung cake. The restaurant is also decorated with peach branches, creating a "Tet" atmosphere for Vietnamese people away from home to come and gather.
In recent years, thanks to the development of Vietnam - Japan relations, the number of Vietnamese people studying, living and working in Japan has also increased rapidly. According to data from the Japan Immigration and Residence Administration on October 25, 371,755 Vietnamese are residing in Japan, making Vietnam the third largest expatriate community in this country. after China and South Korea.

This is said to be one of the factors promoting the increase of Vietnamese restaurants in Japan, contributing to promoting Vietnamese culinary culture to the world, as well as exporting Vietnamese agricultural products to Japan.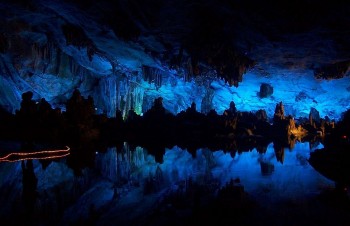 Travel
Caves are the creation of nature, charming any tourists with their mysterious and an air of danger, waiting for humans to explore the deepest secrets inside them. Take a look at these magnificent and beautiful caves around the world that you must visit once in your lifetime.
Viet's Home
According to the AFC official statement, Vietnam striker Nguyen Tien Linh won the AFC International Player of the Week after receiving the most votes out of the remaining nine players.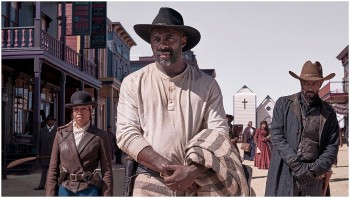 Handbook
November is coming close, and the cold outside makes us want to curl up inside our warm blanket and bing watch our favorite movies or shows. Here is the list of what is coming on Netflix in November, and some of the most expected Netflix originals for you to enjoy.