Vietnam joins Asian-Pacific Heritage Month, donates to Syrian children
Vietnam's pavilion attracting tourists. Photo: Vietnam+ 
Vietnamese cultural products were showcased at the Asian-Pacific American Heritage Month Celebration held at Stony Brook University, Sufolk county in New York City on May 13.
Vietnam's permanent mission to the UN and other Vietnamese representative agencies in New York brought to the festival images of the country's famous landscapes, the beauty of ao dai and traditional arts performances, along with key exports such as tea and coffee.
The festival offers an opportunity for Vietnam to introduce its traditional values and perse culture to international friends, said Nguyen Phuong Nga, Permanent Representative of Vietnam to the United Nations (UN).
The Vietnamese permanent representative delegation to the UN will donate the proceeds collected from the exhibition to support Syrian children as part of charities activities of the UN.
Besides Vietnam, 10 other countries and territories participated in the Asian-Pacific Heritage Month Celebration, which is held annually by the Suffolk County Asian American Advisory Board to introduce cultural identities of Asia-Pacific countries to the US and international friends and provide them with cultural exchange opportunities.
May is the Asian-Pacific American Heritage Month in the US with festivals honoring the cultures of Asian-Pacific nations and territories./.
( VNF/VNA )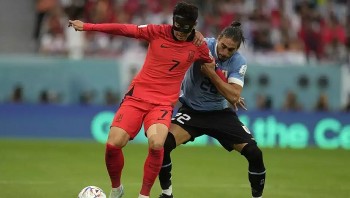 World
Both South Korea and Ghana are searching for their first wins at this year's World Cup. Ghana are facing the prospect of an early elimination from World Cup 2022 Group H when they travel to the Education City Stadium to face South Korea on Monday.