Vietnam ministry suggests increasing retirement age
A change in the retirement age is aimed at maintaining balance in the country's pension fund
Vietnamese authorities have proposed raising the country's national retirement age to 62 for men and 60 for women by 2021.
People carry out paperwork to claim their pension in Vietnam. Photo: Tuoi Tre
The Ministry of Labor, War Invalids and Social Affairs has suggested the increase as a long-term measure to balance the country's pension fund.
A new retirement age is proposed at 62 for men and 60 for women. Currently those numbers are 60 for men and 55 for women.
The proposal will not be submitted to the lawmaking National Assembly until their meeting in May 2019 and, if approved, will take effect on January 1, 2021.
The labor ministry believes that the new regulation is necessary in order to maintain balance in the nation's pension fund, claiming that it will become imbalanced if current policies on retirement age are maintained.
The ministry quoted recent findings by the International Labor Organization (ILO), which revealed that Vietnam's superannuation fund will begin running out in 2023, and that the national budget will need to be mobilized in order to pay pensioners by 2034.
The findings also indicated that the average period for which Vietnamese men and women receive pension is 16.6 years and 23 and a half years, respectively.
The proposal to raise the retirement age has faced opposition from workers as many laborers refuse to extend their careers.
Others have claimed that the new retirement age is inappropriate for manual laborers, public servants and government officials.
The labor ministry also mentioned different approaches to balancing the pension fund, including hiking the amount of contribution paid by laborers during their working years, or reducing pension rates.
However, according to the ministry, both of these solutions would bring about financial hardship for both laborers and pensioners, and are thus not considered viable measures./.
VNF/TTO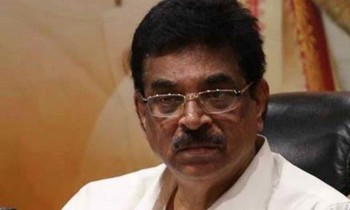 Economy
Mizoram Governor Hari Babu Kambhampati on Thursday said that a Super-Speciality Cancer Hospital and Research Centre would be set up in Aizawl