Vietnam, Netherlands Universities to join hands in building smart sustainable cities
(VNF) - The project "Sustainability Alliance of Urban Networks in Asian Cities" (SAUNAC) was kick started in Hanoi on Monday (May 8) together with the conference "Vietnam's Smart Sustainable Cities". 
Representatives of participating universities in SAUNAC (Source: The Construction News)
SAUNAC Vietnam is the joint project between 4 higher learning institutions from Finlands, Netherlands, the UK, Spain and 7 leading Vietnamese universities.
The project aims to deal with rapid pace of urbanization which has put massive pressures on the environment, infrastructures system and sustainable development in Vietnam (currently in the country, there are approximately 770 cities and 35% of the population living in urban areas).
Sponsored by the European Community Action Scheme for the Mobility of University Students (ERAMUS+) and Turku University of Applied Science (Finlands), SAUNAC targets at countries, territories and especially municipal goverments - key stakeholders in creating vision for sustainable development as named in the United Nations Conference on Sustainable Development (Rio 20+).
The vision, which is shared by participating universities and the authorities, is critical to the success of SAUNAC.
Specifically, the project plans to apply innovative teaching and learning methods to help relevant agencies gain useful approach to both theory and practice in building smart sustainable cities.
Presentation on Smart City theory & practice (source: Kingdom of Netherlands Embassy)
SAUNAC Vietnam was kick started at the conference "Vietnam's Smart Sustainable Cities" - jointly held by the National University of Civil Engineering (Vietnam) and Stichting Hogeschool Utrecht (Netherlands).
The conference serves as a bridge linking up stakeholders including universities, goverments and enterprises.
Speaking at the opening address, Assoc.Prof.Nguyen Viet Anh, Head of the Institute of Environmental Science and Engineering (NUCE) said: "SAUNAC brings us great opportunity to enhance training capabilities of lecturers in NUCE and other Vietnamese universities as well. NUCE wishes to play its part in connecting Vietnamese and European universities, urban management boards, business founders, overseas and domestic enterprises to join hands in building a holistic model of Vietnamese smart sustainable cities in future."
Speaking at the launching ceremony of SAUNAC, Program director Henna Knuutila (Turku University of Applied Science - Finlands), said the project will deploy a series of activities including 10 work packs, from designing to implementing new curriculum for graduate/post-graduate training, exchange activities among lecturers and students, to quality enhancement, assessment and project management for period 2017-2018.
Economy
A joint clinical trial confirmed that continuous intake of Kirin Holdings Company, Limited's (Kirin Holdings) Lactococcus lactis strain Plasma (LC-Plasma)*1 for two months significantly reduced the cumulative number of days of fever, muscle pain, joint pain, and pain behind the eyes, which are known to be the main symptoms of dengue fever.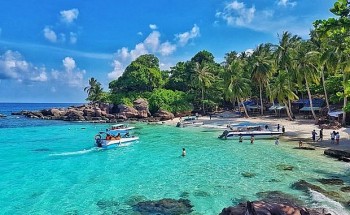 Travel
Vietnam will welcome back international tourists with vaccine passports to its Phu Quoc resort island in October.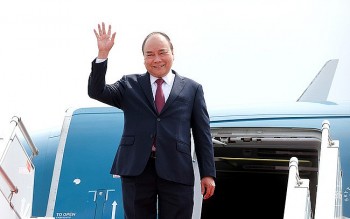 National
Vietnam's State President is set to pay an official visit to Cuba and then fly to New York to attend the 76th session of the UN General Assembly.