Vietnam News Today (Apr. 17): Vietnam to Benefit Most From RCEP
Vietnam News Today (Apr. 17): Covid-19: new cases on April 16 number 18,470; Full Pink Moon to be visible in Vietnam on April 17; Vietnam to benefit most from RCEP: WB; Spectators at SEA Games 31's games not required to take Covid-19 tests.
Vietnam News Today (Apr. 17) notable headlines
Covid-19: new cases on April 16 number 18,470
Full Pink Moon to be visible in Vietnam on April 17
Vietnam to benefit most from RCEP: WB
Spectators at SEA Games 31's games not required to take Covid-19 tests
European business leaders give positive forecasts on Vietnamese economic growth
Retail, service revenues enjoy good growth in Q1
Vietnam, Azerbaijan look to boost oil and gas co-operation
Vietnamese and Belarusian FMs talk ways to boost bilateral ties
Forum seeks ways to revitalize economic growth in HCM City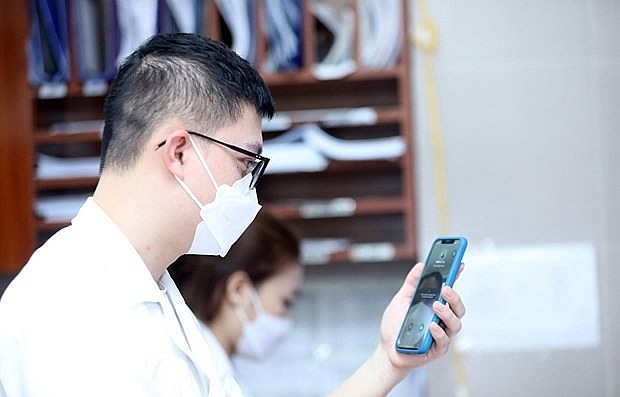 Illustrative image. Photo: VNA
Covid-19: new cases on April 16 number 18,470
A total 18,470 new cases of Covid-19 were recorded from 4pm April 15 to 4pm April 16, according to the Ministry of Health. ​
Hanoi continued to report the highest number of infections on the day with 1,361 cases, followed by Phu Tho with 1,070 and Bac Giang with 874.
Quang Ninh province registered an additional 4,880 cases to the national caseload system on the day.
The national tally reached 10,417,887, cited VNA.
A total 68,330 Covid-19 patients were given the all clear on April 16, bringing the number of recoveries so far to 8,931,374.
There are 1,191 patients in critical conditions, while an additional 10 deaths were recorded in the past 24 hours, taking the total fatalities to 42,934, equal to 0.4 percent of the total caseload.
By April 15, the country had injected 209,301,152 doses of Covid-19 vaccines.
Full Pink Moon to be visible in Vietnam on April 17
Local skywatchers will be able to enjoy a wonderful experience as they get the chance to admire April's full moon at around 1:55 a.m. on April 17 (Vietnam time).
Although it's called the pink moon, it's not actually that color. According to The Old Farmer's Almanac, the moon is associated with the springtime blossoming of the Phlox subulata plant, a pink wildflower which is native to eastern North America, The plant is commonly known as creeping phlox, moss phlox, For mountain phlox.
Furthermore, the National Aeronautics and Space Administration (NASA) said the pink moon also aligns with several religious holidays.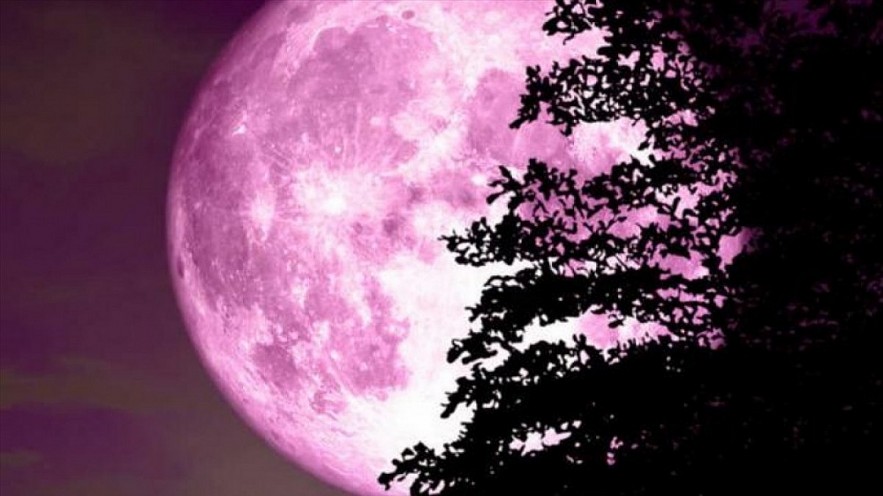 Local people will have chance to admire April's full moon at around 1:55 a.m. on April 17. Photo: Internet
Most notably, its known as the Paschal moon in the Christian ecclesiastical calendar because it's the full moon before Easter, according to VOV.
"For Hindus, this full moon corresponds with Hanuman Jayanti, the celebration of the birth of Lord Hanuman, celebrated in most areas on the full moon day of the Hindu lunar month of Chaitra. For Buddhists, especially in Sri Lanka, this full moon is Bak Poya, commemorating when the Buddha visited Sri Lanka and settled a dispute between chiefs, avoiding a war," NASA said.
It also revealed that other names for the Moon include the Sprouting Grass Moon, the Egg Moon, and among coastal tribes its sometimes called the Fish Moon, as this was when the shad swim upstream to spawn.
Vietnam to benefit most from RCEP: WB
Vietnam is anticipated to enjoy the highest trade and income gains among members of Regional Comprehensive Economic Partnership (RCEP), according to a latest World Bank report.
The average trade weighted tariff imposed by Vietnam declines from 0.8 percent to 0.2 percent while the tariffs faced by the country are reduced from 0.6 percent to 0.1 percent between 2000 and 2035, it said.
In the most optimistic scenario, where all benefits are applied, Vietnam has the highest gains of all RCEP member countries, newswire Vietnam Briefing cited the report as saying. Vietnam's income levels increase by 4.9 percent relative to the baseline, higher than other countries, where the income level increases by 2.5 percent.
Trade also increases the most in this scenario, with exports expanding by 11.4 percent and imports by 9.2 percent, relative to the baseline."
All RCEP member countries will see an increase in exports and imports. Vietnam's exports expand by 11.4 percent and imports by 9.2 percent.
Sectors that recorded the highest growth were motorized vehicles manufacturing with 18.6 percent, followed by textiles and garments 16.2 percent and apparel 14.9 percent, mainly due to the reduction of non-tariff measures.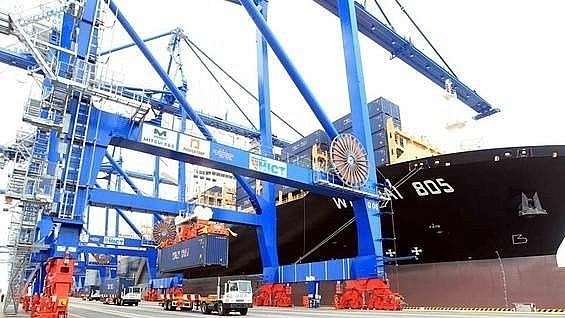 Goods are loaded and unloaded at Hai Phong Port. Photo: VNA
In the scenario where only the tariff reduction is implemented, the impact on Vietnam's economy is negligible, with real income close to zero. Trade also sees a small reduction relative to the baseline, with both exports and imports declining by 0.3 percent. It is attributed to the fact that Vietnam enjoys relatively low tax rates thanks to other free trade agreements.
According to the WB's report, RCEP also provides an opportunity to promote growth and support recovery after the Covid-19 pandemic.
Vietnam and Malaysia are the countries that are expected to benefit the most from this agreement. RCEP will help Vietnam access consumer markets which is twice the size of the markets in the Comprehensive and Progressive Agreement for Trans-Pacific Partnership (CPTPP), as RCEP includes China, the Republic of Korea and Japan. However, it required Vietnam to raise standards to meet higher demand and stiffer competition, reported NDO.
Another advantage that RCEP brings to the country is that it is creating more equality in the job market because sectors that employ women are expanded, such as textiles, apparel, electronics and some service sectors. The wage of female workers will increase faster than that of male ones, especially in Vietnam.
About 50 percent of the population in RCEP, or 1.1 billion people, contribute US$10 or more per day based on purchasing power. The agreement can help boost the middle class by 27 million people for all member countries by 2035, of which Vietnam is expected to benefit the most when it has an additional 1.7 million people enter this class, according to the World Bank.
The WB report said that the simplification of procedures such as customs and rules of origin will help reduce bureaucracy, allowing more small and medium enterprises (SMEs) to participate. These enterprises account for 98 percent of the total number of enterprises in Vietnam, contributing 40 percent of GDP. Thus, RCEP offers a chance for Vietnamese SMEs to increase the value chain.
Vietnam's economic growth will come from a deeper and more inclusive commitment through RCEP intra-regional trade, common rules of origin and greater openness to goods and services in accessing markets, especially the Chinese market, it said.
Spectators at SEA Games 31's games not required to take Covid-19 tests
Spectators watching competitions in person during the 31st Southeast Asian Games (SEA Games 31) will not be required to take Covid-19 tests before enter the stadiums, according to guidelines issued by the Ministry of Health on April 16 regarding Covid-19 control measures during the regional sport event.
According to the guidelines, guests to the event at deputy ministerial level and above, as well as heads and deputy heads of sport delegations neither need to show negative Covid-19 testing results when entering Vietnam nor take testing after arrival. They also do not need to take quarantine.
Meanwhile, sport officials, referees and athletes are required to have certified negative RT-PCR/RT-LAMP testing results taken within 72 hours or rapid antigen testing within 24 hours before entering Vietnam, but not required to take quarantine.
Coaches and athletes will need to take Covid-19 rapid tests 24 hours before each competition.
My Dinh National Stadium in Hanoi. Photo: VNA
The guidelines also list Covid-19 control measures to be implemented at accommodation facilities for guests and athletes, with the setting up of SARS-CoV-2 testing areas and teams providing medical and food safety services for them. Quarantine and treatment rooms will also be arranged for Covid-19 patients with no or mild symptoms, cited VNA.
Athletes will travel in closed routes between their accommodation, training and competition venues.
The stadium hosting the opening and closing ceremonies will be disinfected before the events, while medical teams will stand by to give emergency aids and Covid-19 tests to persons who are suspected to infected with the disease.
Games will take place with either no spectator or with limited or unlimited number of spectators depending on Covid-19 situation at the host locality.
In case a Covid-19 patient is detected, the patient will take quarantine at their accommodation or treatment at medical centers depending on their health conditions.
The 31st SEA Games will run in Hanoi and 11 neighboring localities from May 12-23. It will feature 40 sports with 526 events, attracting around 10,000 participants.
European business leaders give positive forecasts on Vietnamese economic growth
With the easing of regulations against the Covid-19 pandemic coupled with continued economic recovery, European business leaders are giving positive forecasts for the future growth of the Vietnamese economy.
The latest results of the Business Climate Index (BCI) report from the European Chamber of Commerce in Vietnam (EuroCham), released on April 15, indicate that the confidence of European companies in the nation's investment environment in the first quarter of the year continued to increase.
The report highlights that the BCI rose 73 percentage points in the first quarter of the year, reaching the highest level since the fourth outbreak. This number soared by 12 percentage points from the fourth quarter of 2021, in addition to representing an increase of almost 58 points from the third quarter.
According to the EuroCham report, European business leaders are now increasingly optimistic due to the country relaxing anti-pandemic rules, with its economy continuing to recover and develop. As a result, BCI is likely to continue this upward trend into the next quarter, with a more positive business outlook ahead.
In line with the feedback, over two-thirds of respondents believe that the Vietnamese economy is likely to stabilize and improve in the second quarter of the year, while only 58% had positive forecasts in the fourth quarter of 2021. This is well above the 5% of respondents who predict a recession ahead in the next quarter.
European businesses are also providing ambitious Q2 forecasts for their companies, especially in comparison to Q1 forecasts. Indeed, 66% of respondents anticipate that sales will increase in the second quarter of the year, compared to 52% in the previous quarter. Likewise, more than 46% of respondents predict that the number of employees will increase ahead in the coming quarter.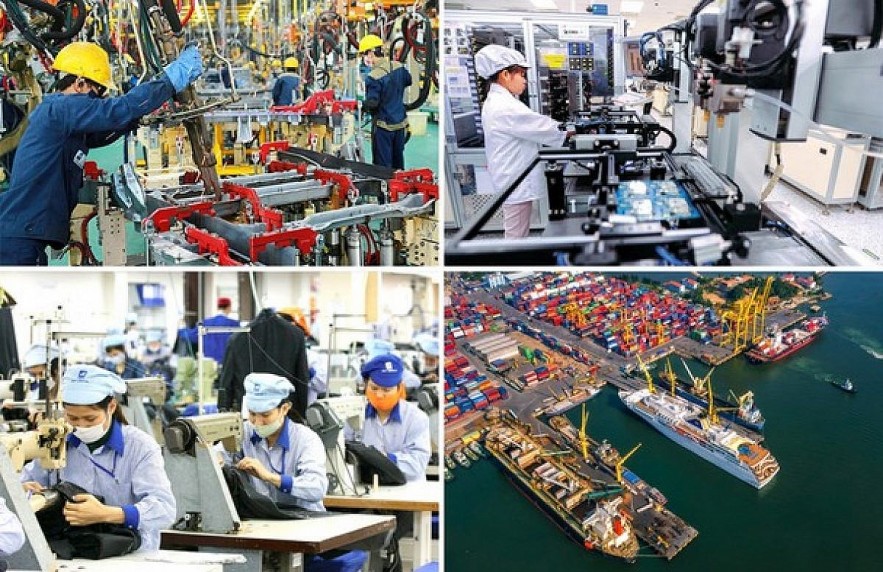 European business leaders are now more optimistic as Vietnam relaxes anti-pandemic rules and its economy continues to see recovery and development. Photo: VOV
For the first time, the BCI has conducted a survey of enterprises' assessment of the country's future green growth. More than 82% of respondents believe that the outlook is positive with regard to the potential for sustainable development, reflecting the confidence in the country's green future.
With regard to the BCI results, Alain Cany, president of EuroCham, said Vietnamese economic recovery is moving fast. According to him, the nation has the opportunity to attract a new wave of green, high-quality FDI from European financiers seeking for a safe and competitive investment destination, VOV reported.
"Given that BCI participants have expressed deep enthusiasm for Vietnam as a destination for green growth investment, there is no better time than now to get up to speed in Vietnam's sustainable development sector," Cany said.
"To this end, green development will be the main theme of EuroCham's activities in 2022, culminating in the Green Economy Forum and Exhibition (GEFE) 2022. GEFE 2022 will be a platform for exchange and participation between relevant individuals and organizations, the business community and government agencies from both Europe and Vietnam," he said.
BCI is a periodic report that consults with over 1,200 European EuroCham member investors and business leaders from a variety of sectors of the economy, whilst also providing quarterly updates on the environmental assessment, Vietnamese trade and investment, as well as making predictions about the business prospects of companies. This survey has been conducted since 2013, with it being conducted by YouGov Vietnam since 2020.