Vietnam News Today (August 8): Vietnam Approves Remdesivir for Covid Treatment
Vietnam News Today (August 8): Vietnam records 7,334 new Covid-19 cases on August 7; Vietnam approves Remdesivir for Covid treatment; Hanoi well prepared for extension of social distancing; Beach tourist hotspots tighten lockdown as Covid threat persists.
Vietnam News Today (August 8) notable headlines
Vietnam records 7,334 new Covid-19 cases on August 7
Vietnam approves Remdesivir for Covid treatment
Hanoi well prepared for extension of social distancing
Beach tourist hotspots tighten lockdown as Covid threat persists
Vietnam looks to become AI hub in ASEAN by 2030
US$5.46 mln worth of Swiss medical equipment destined for Vietnam
Technology investment helps businesses penetrate deeper into EU
Phones enjoy robust growth despite Covid-19 challenges
Expats excited to get vaccinated against Covid-19
A sample for Covid-19 testing. Photo: VNA
Vietnam records 7,334 new Covid-19 cases on August 7
Vietnam reported 3,540 Covid-19 cases, including one imported, from 6.30 a.m. to 6.30 p.m. on August 7, bringing the total number of infection in the day to 7,334, according to the Ministry of Health.
The daily figure represented a drop of 987 domestic cases compared to the previous day.
HCM city still led the country in the number of new patients with 3,930, followed by Binh Duong (822), Dong Nai (709), Long An (367), Ba Ria-Vung Tau (288), Khanh Hoa (167), Tien Giang (165), Can Tho (141), and Tay Ninh (134), according to VNA.
Out of these domestic cases, 1,281 were reported as community transmissions.
As of August 7 afternoon, the total number of Covid-19 patients in Vietnam stood at 200,715.
As many as 4,305 patients were given the all-clear, increasing the number of recoveries from Covid-19 nationwide to 66,637.
Nearly 8.53 million doses of Covid-19 vaccines have been administered as of August 7. More than 7.6 million people have had one dose and over 863,000 two doses.
Vietnam approves Remdesivir for Covid treatment
The Ministry of Health (MoH) has agreed to include Remdesivir, a broad-spectrum antiviral medication, in Covid-19 treatment protocol in Vietnam.
The decision was made following a meeting of the expert council of the MoH in Hanoi on August 6.
Remdesivir has been approved by the US Food and Drug Administration (FDA) to treat Covid-19 patients with moderate and severe symptoms. It has been used in more than 50 countries and territories worldwide such as the United States, the European Union, Japan, Singapore, and India.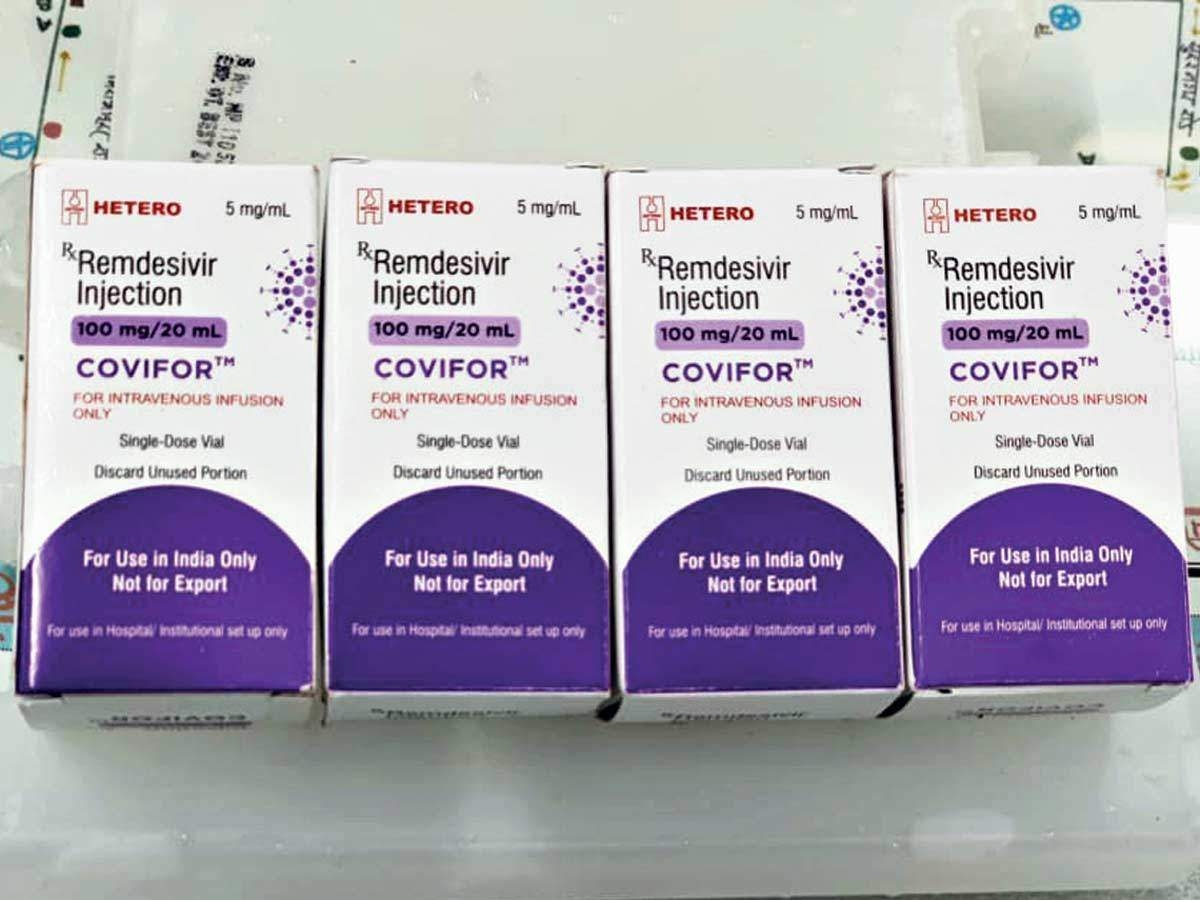 Remdesivir has been used in more than 50 countries to treat coronavirus. Photo: The Times of India
However, Assoc. Prof. Dr. Luong Ngoc Khue, head of the Department of Health Examination and Treatment, noted Remdesivir supports Covid-19 treatment, it is not a special drug itself, cited VOV.
He also suggested the drug should be prescribed by a doctor and the patient should be monitored after use to evaluate the effectiveness of the drug.
India has recently agreed to deliver one million doses of Remdesivir to Vietnam, with half of the total purchased by Vingroup, a leading multisectoral conglomerate in Vietnam.
Vingroup earlier announced that it would donate 500,000 doses of Remdesivir to the Vietnamese government to support its ongoing fight against Covid-19.
The first batch of the drug arrived in HCM city on August 5 evening.
Dr. Khue said the entire amount of Remdesivir imported from India will be transferred to Ho Chi Minh city, southern provinces and some other epidemic hit localities.
Remdesivir, a much-sought-after antiviral drug, is manufactured by India's Cipla Pharmaceutical Company with permission granted by US-based Gilead Sciences, the developer of the drug.
Hanoi well prepared for extension of social distancing
Hanoi Mayor Chu Ngoc Anh has asked agencies to prepare a backup plan when Hanoi extends social distancing in accordance with Directive 16.
He has directed agencies to focus on implementing the key tasks in August and the last months of the year.
He asked departments and agencies to learn from experience and carefully analyze problems in pandemic prevention and fix them. In all situations, people must be on high alert and act rationally. Agencies have been told to regularly review the implementation of tasks and immediately settle problems.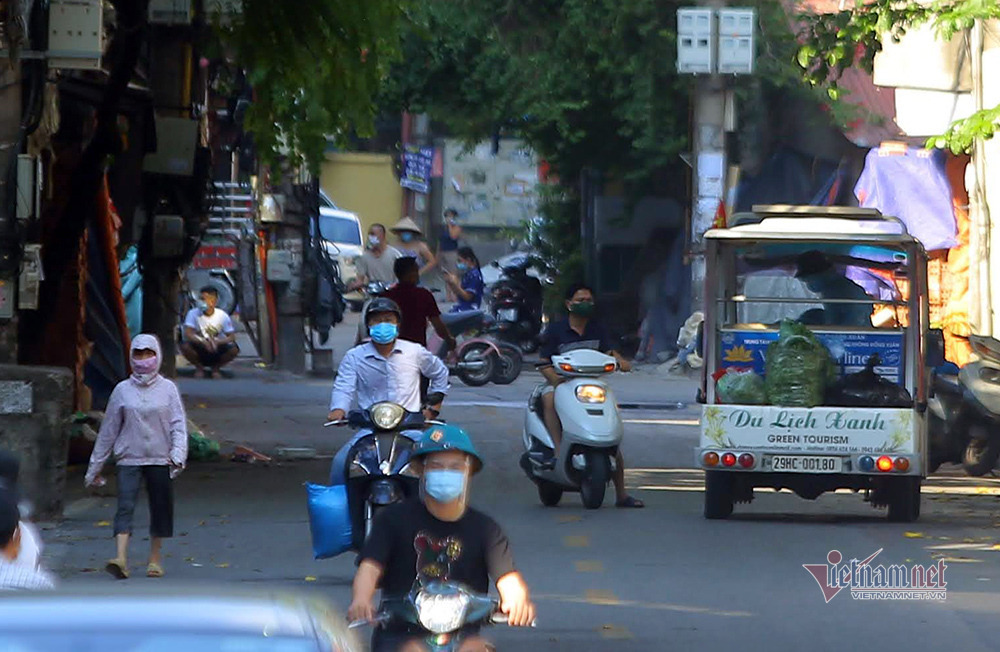 Photo: VNN
When the situation becomes stable with no new Covid-19 cases found, it is necessary to take stringent security precautions to protect anti-pandemic achievements and minimize weak spots through which the virus may penetrate the city, reported VNN.
People who return to Hanoi from pandemic-hit areas must be examined and managed by local authorities. They need to be strictly supervised and taught how to make medical declarations, and must be put under quarantine.
Districts, departments and agencies need to be consistent with anti-pandemic principles '3 first' (recognizing, taking initiative in preventing and fighting the pandemic first; discovering, taking actions and treating first; preparing plans to deal with pandemic outbreaks and materials beforehand) and '4 on the spot' (local forces; local command, local equipment, and on the spot logistics).
Anh told agencies to act in accordance with detailed scenarios, responding to the epidemic depending on levels and and developments. He asked to draw up a backup plan, in case Hanoi has to extend the social distancing time.
Relevant agencies have been asked to take action promptly and drastically when new infection cases are discovered, check F0 epidemiological factors carefully, isolate F1 and F2 cases and related people with the aim of stamping out new hotbeds as soon as possible.
The Covid cluster at No 651 Minh Khai Alley in Hai Ba Trung district and other hotbeds need to be settled immediately so the virus dies not spread to other areas, he said.
The Hanoi Mayor urged examination and testing of all cases with symptoms of cough, fever or shortness of breath, and other suspected infections in the community.
Beach tourist hotspots tighten lockdown as Covid threat persists
Khanh Hoa and Phu Yen provinces in central Vietnam, famous for their beaches, have imposed and extended social distancing against Covid-19.
Khanh Hoa, home to 1.3 million people, began a 14-day semi-lockdown on Friday under Directive 16, which requires people to stay at home and only go out to buy necessities such as food or medicines or to work at factories or businesses that are allowed to open.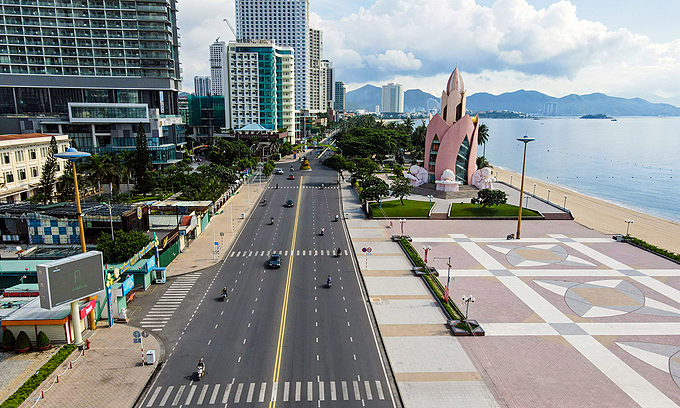 Tran Phu street in Nha Trang beach town is left deserted amid social distancing order, July 2021. Photo: VnExpress
Nha Trang town, a popular beach tourist town, and Dien Khanh and Van Ninh districts had already imposed Directive 16 while less stringent measures applied in the rest of the province.
The province has had nearly 3,000 infections in the ongoing wave, and the pandemic situation in Nha Trang remains serious, with the number of daily infections forecast to rise, Dinh Van Thieu, vice chairman of Khanh Hoa, said, cited VnExpress.
Authorities in neighboring Phu Yen have decided to extend Directive 16 for another 10 days until August 15 instead of lifting it on Thursday as planned after over 1,600 cases were recorded in the ongoing wave.
The lockdown had begun on July 23 but outbreaks have persisted.
Many other tourism destinations such as Vung Tau, Phan Thiet, Da Nang, and Hoi An have also been placed under lockdown after Covid clusters were detected.
In the fourth wave that began in late April, the country has had over 185,000 cases in 62 of its 63 cities and provinces.
Vietnam looks to become AI hub in ASEAN by 2030
The Vietnamese Government has issued a national strategy on the research, development and application of artificial intelligence (AI) till 2030 with a view to gradually turning Vietnam into an innovation and AI hub in ASEAN and the world.
Minister of Science and Technology Bui The Duy said the strategy targets that Vietnam will be among four leading countries in ASEAN and 50 nations globally in terms of AI research, development and application by 2030; build 10 prestigious AI trademarks in the region; and develop three national big data and high-performance computing centres.
By 2030, Vietnam will set up 50 interconnected open databases in economic sectors in service of the effort.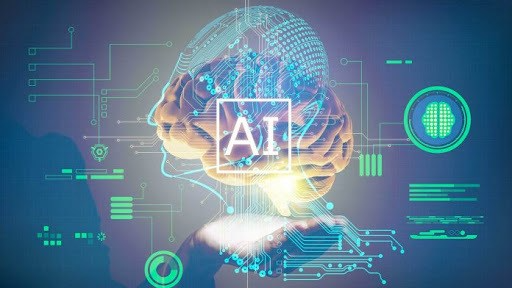 Photo: VNA
To such end, the country is fine-tuning legal documents and creating a legal framework regarding AI, as well as promoting international cooperation in the field, according to VNA.
Further attention should be paid to human resources training and building database that is synchronous with computing infrastructure.
Since the Covid-19 pandemic broke out nearly two years ago, the application of AI in health care in Vietnam has become a bright spot in the world. AI has helped ease burdens on medical workers and anti-pandemic forces through tracing apps and epidemiological maps.
The Hanoi University of Science and Technology officially debuted an international centre on AI under the model of a mixed international research centre. It is expected to conduct basic studies and create "Make in Vietnam" core technologies.
Prof. Ho Tu Bao, Director of the centre, said digital environment is creating invaluable opportunities to develop the country and master important technologies, including AI.
Duy said construction on the National Innovation Centre began at Hoa Lac Hi-Tech Park to support start-up ecological system in Vietnam, contributing to renewing growth model based on advanced technologies.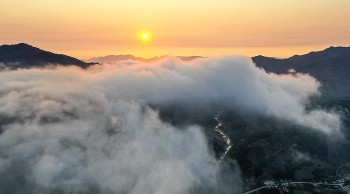 Multimedia
The gorgeous dawn behind a sea of fluffy white clouds creates a wonderful and beautiful picture of Truong Son Dong peak, Quang Ngai.