Vietnam News Today (Dec. 7): Vietnam and RoK Upgrade Ties to Comprehensive Strategic Partnership
Vietnam News Today (Dec. 7): Vietnam logs 362 new Covid-19 cases on December 6; Vietnam and RoK upgrade ties to comprehensive strategic partnership; Vietnam hosts over 100 million domestic visitors, surpassing all forecasts; Hundreds of firms attend Vietnam – RoK business forum in Seoul.
Vietnam News Today (Dec. 7) notable headlines
Vietnam logs 362 new Covid-19 cases on December 6
Vietnam and RoK upgrade ties to comprehensive strategic partnership
Vietnam hosts over 100 million domestic visitors, surpassing all forecasts
Hundreds of firms attend Vietnam – RoK business forum in Seoul
Value of Vietnamese national football team hits record high
Prime Minister receives Head of EU Delegation to Vietnam
International web searches for Vietnam tourism remain high
Border management – bright spot in Vietnam-Laos cooperation
Seasonal weather bulletin helps farmers make better crop decisions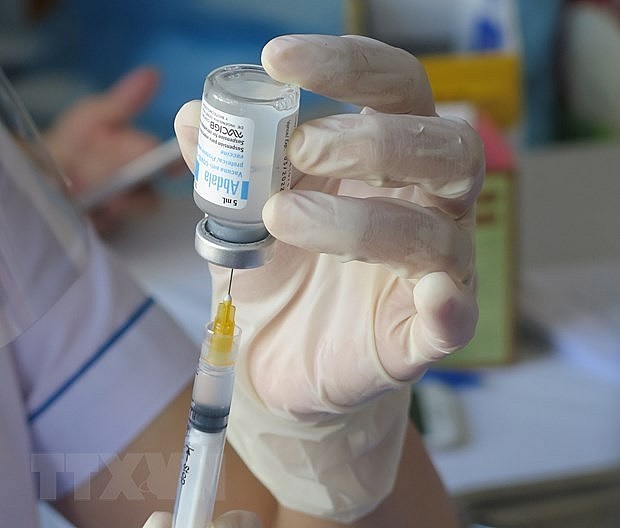 Illustrative image. Photo: VNA
Vietnam logs 362 new Covid-19 cases on December 6
The national Covid-19 caseload rose to 11,518,511 with 362 new cases recorded on December 6, according to the Ministry of Health.
With 151 patients given the all-clear during the day, the number of recoveries rose to 10,609,139.
Meanwhile, there are 72 patients needing breathing support, cited VNA.
One death from Covid-19 was recorded in the past 24 hours. The total fatalities rose to 43,178.
With 38,012 doses administered on December 5, the total number of doses of Covid-19 vaccines injected rose to 264,761,289.
Vietnam and RoK upgrade ties to comprehensive strategic partnership
Vietnam and the Republic of Korea agreed to lift their relationship to the level of comprehensive strategic partnership during high-level talks in Seoul on December 5 between RoK President Yoon Suk-yeol and his visiting Vietnamese counterpart Nguyen Xuan Phuc.
Addressing a joint press briefing after the talks, Phuc described the talks as successful and both sides decided to upgrade their relationship to look to a brighter future.
"That is the joy I want to share with you today," said the Vietnamese president. "In that optimistic spirit, we discussed and agreed on the vision, major directions and measures to promote bilateral cooperation in the coming time."
To realise their comprehensive strategic partnership, Phuc suggested the two sides should regularly maintain reciprocal visit exchanges to share experiences and seek cooperation measures, while coordinating closely at multilateral forums, according to VOV.
With regard to bilateral economic, trade and investment cooperation, he said the two sides reaffirmed their resolve to raise two-way trade turnover to US$100 billion by 2023 and US$150 billion by 2030 in a balanced direction.
"Vietnam encourages RoK businesses to further expand investment and increase technology transfer in the country, focusing on fields such as electronics, infrastructure development, construction of intensive technology complexes, green industrial parks, and smart cities," he said.
The President took the occasion to thank the RoK for providing aid and preferential credits to bring about development achievements in regions, including far-flung areas.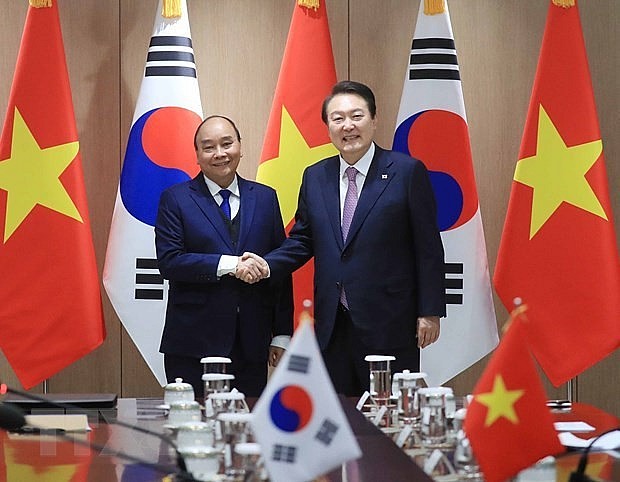 Vietnamese President Nguyen Xuan Phuc (L) and RoK President Yoon Suk-yeol. Photo: VNA
According to Phuc, the two sides also agreed to ramp up labour cooperation, by expanding new forms of labour cooperation, and continue to support their citizens to work in each other's markets safely, legally and conveniently.
The President noted Vietnam agreed to promote the expansion of cultural, education and tourism exchanges on the fact that there are currently about 250,000 Vietnamese in the RoK and 200,000 Koreans in Vietnam, so as to enhance mutual understanding and trust among all social strata. Meanwhile, the Korean side agreed to support the establishment of the Vietnamese Cultural Center in the RoK, as well as helping Vietnam to develop the cultural industry.
The two sides consented to further strengthen close coordination at regional and international forums. They affirmed the importance of ensuring security, safety and freedom of navigation and overflight in the East Sea in accordance with international law, including the 1982 United Nations Convention on the Law of the Sea (UNCLOS 1982)they also underlined the importance of promoting dialogue, cooperation and realizing the goal of denuclearization on the Korean Peninsula in accordance with the resolutions of the United Nations Security Council, contributing to peace, stability and development in the region and the wider world.
Speaking at the press conference, President Yoon noted over the past 30 years, the two countries have built a close partnership, with trade and investment cooperation growing tremendously and people-to-people diplomacy strengthened.
"The upgrade of our relationship to a level of comprehensive strategic partnership will usher in a new era in the RoK -Vietnam relations," said Yoon, again emphasizing this is a 'new starting point' in bilateral relations.
He suggested the two sides optimize trade - investment cooperation opportunities by supporting their businesses to further promote cooperation in this field. He expressed delight at the signing of many cooperation documents during Phuc's visit, and said the RoK wishes to cooperate with Vietnam in the field of advanced technology through stabilizing supply chains.
Yoon also announced the RoK's decision to support the construction of a center for disease prevention and control in Vietnam.
The President revealed Vietnam is a key cooperation partner in the RoK's Indo-Pacific Strategy and its cooperation initiative with ASEAN, and affirmed that the RoK would continue to coordinate with Vietnam in promoting cooperation within the RoK – ASEAN and RoK-Mekong cooperation frameworks.
Vietnam hosts over 100 million domestic visitors, surpassing all forecasts
Domestic tourism is strongly bouncing back, recording more than 100 million visitors so far this year, higher than all forecasts and up 1.5 times compared to the yearly target of 60 million.
The figures were unveiled at a press conference held by the Ministry of Culture, Sports and Tourism's Culture newspaper on December 6 to announce the voting of the sector's top ten events this year, VNA reported.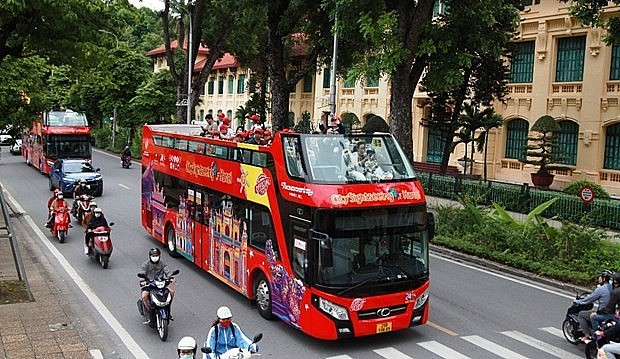 Illustrative photo. Source: VNA
The organiser said, given Covid-19-induced impacts and an unsatisfactory recovery of the international tourist segment, the number of domestic travellers even far exceeded the 85 million posted in 2019, the year before the pandemic.
At the event, deputy editor-in-chief of the newspaper Phan Thanh Nam said 15 most remarkable events selected from 111 nominations were submitted to leaders of the ministry serving the voting.
Of the 15 events, there are seven in the category of culture, four in sports, three in tourism, and one in family.
The hybrid voting, with every one eligible, is set to last from December 6 to 9.
Hundreds of firms attend Vietnam – RoK business forum in Seoul
Hundreds of leading Vietnamese and Republic of Korean firms attended a joint business forum in Seoul on December 6 to sound out cooperation opportunities.
Vietnamese State President Nguyen Xuan Phuc who is in Seoul for an official visit, and RoK Deputy Prime Minister Choo Kyung-ho, attended the function, cited VOV.
In his remarks, Phuc briefed participants on Vietnam's post-pandemic economic recovery efforts, saying the country has maintained its macroeconomic stability, and international financiers have raised positive outlook for the Vietnamese economy in the medium- and long-term periods.
Vietnam has so far attracted US$400 billion in registered investment capital from 141 countries and territories, and it is among the top 20 countries attracting the largest foreign direct investment (FDI) in the world, he said.
Of the total amount, US$80 billion has been poured into Vietnam by Korean businesses, making the RoK one of the leading foreign investors in the country. In addition, the Rok is also Vietnam's second largest trading partner, with two-way trade projected to reach US$90 billion in 2022. The two countries are striving to raise the bilateral trade turnover to US$150 billion by 2030.
The president shared with businesses Vietnam's desire to become a developed and high-income economy by 2045. To realise its target, he said Vietnam will focus on digital economic transformation, green growth, science - technology development, and innovation, creating a firm foundation for deep integration. It will more effectively engage in the global supply chain and switch to high quality FDI sources.
Vietnam will invest heavily in strategic infrastructure and expects Korean businesses will boost investment in these areas, he said.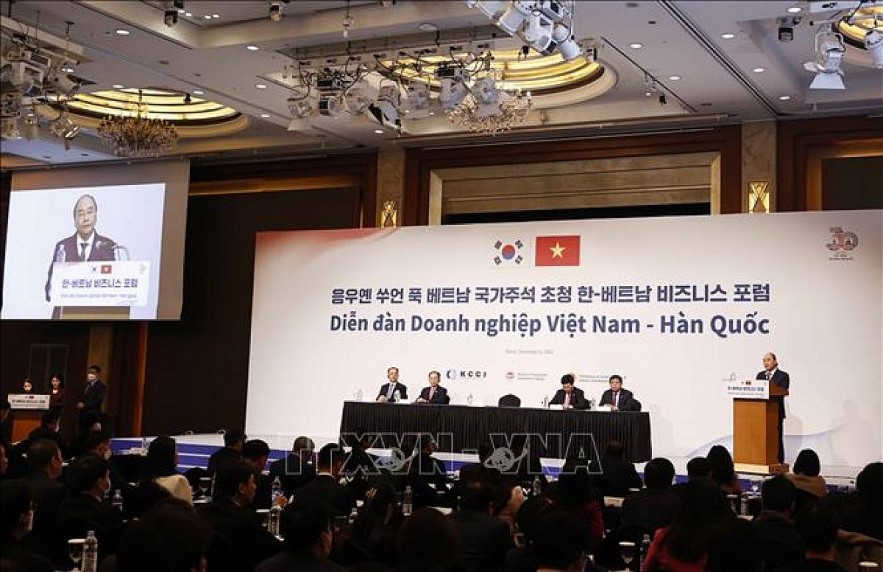 State President Nguyen Xuan Phuc delivers a speech at the Vietnam - RoK Business Forum in Seoul on December 6. Photo: VNA
According to the President, both Vietnam and the RoK have great potential for stronger development in the fields of digital economy, green growth, renewable energy, new energy, big data, artificial intelligence, biotechnology, and information technology.
He expressed hope the two counties' recent decision to upgrade their ties to a level of comprehensive strategic partnership would present a wealth of opportunity for the business communities to enhance cooperation.
RoK Deputy Prime Minister Choo Kyung-ho for his part put forward initiatives to ramp up economic-business and investment cooperation between the two countries' business communities.
According to Choo, who is also Minister of Economy and Finance, suggested the two countries strengthen cooperation in supply chains to ensure economic security in the context of the complex Covid-19 pandemic and global economic division.
He underlined the importance of expanding trade ties, especially when the regional comprehensive economic partnership (RCEP) agreement took effect in the RoK in February 2022. The RoK government will increase dialogue to support private cooperation, enhance capacity building of trade-finance businesses, and fine-tune tax regulations and other cooperation platforms.
With the efforts of the governments and private sectors of the two countries, the bilateral trade is likely to hit US$100 billion in 2023, said the official.
He assured the RoK is willing to share its experience and technology with Vietnam in the fields of Smart City, information and communication technology, renewable energy, environmental infrastructure.
At the event, representatives of businesses and localities of signed and handed over 15 cooperation documents spanning across various fields.
Value of Vietnamese national football team hits record high
The total market value of the Vietnamese national football team has skyrocketed to EUR7.6 million, equal to US$8.01 million, marking a record high, according to the renowned German football site Transfermarkt.
This rise was largely attributed to the team's impressive result in the recent friendly match against Borussia Dortmund on November 30, with the Vietnamese team stunning the Bundesliga side 2-1.
Furthermore, Tuan Hai of Hanoi FC saw his value rise from EUR225,000 to EUR300,000 after scoring most goals the V.League 1 and contributing to his team's National Cup victory. Hai is also the player who scored the winning goal in Vietnam's 2-1 victory against Dortmund.
Meanwhile, Nguyen Quang Hai of Pau FC and Nguyen Hoang Duc of Viettel FC were named among the country's most valuable players with their market value growing to EUR400,000.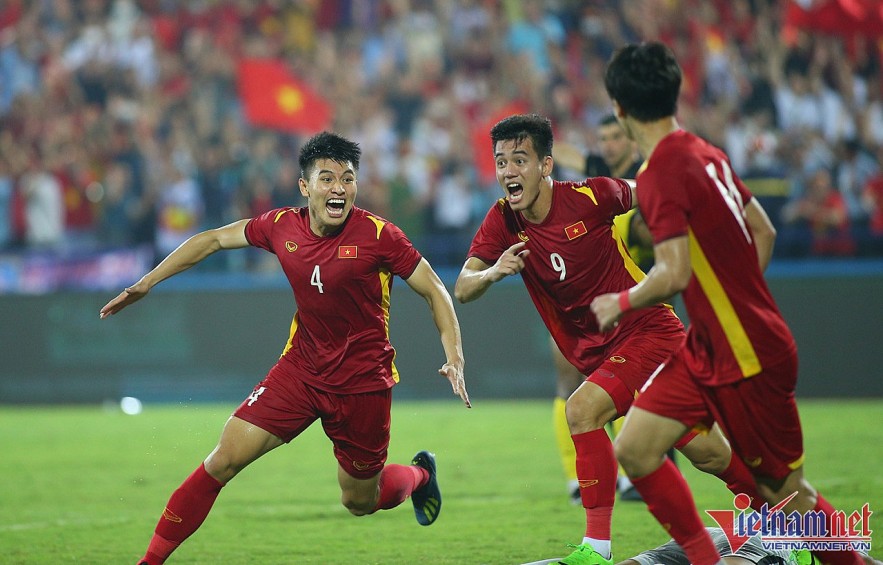 The market value of Vietnamese striker Tien Linh (middle) stands at EUR350,000.
Elsewhere, young Vietnamese players such as Nguyen Thanh Binh of Viettel FC and Phan Tuan Tai of Viettel FC were valued at EUR250,000 and EUR150,000, respectively.
However, Tuan Anh and Hong Duy of HAGL FC and Ha Duc Chinh of Binh Dinh FC saw their market value fall to EUR225,000.
Currently, Vietnamese players coached by Park Hang-seo are training in Vung Tau before returning to Hanoi on December 10 to prepare for another friendly match against the Philippines which will take place at Hang Day Stadium on December 14.
This will be the final warmup game for Park and his players ahead of their AFF Cup 2022 campaign in late December and early January.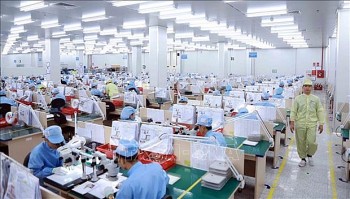 National
Vietnam News Today (Jan. 26): Vietnam - important partner of RoK; HCM City maintains growth momentum, reaps successes in 2022; Vietnam's tourism forecast to strongly rebound in five years; Many localities attract a large number of visitors during Tet.