Vietnam News Today (Jul. 19): Vietnamese Food Named Among World's Top 10 Best Cuisine
Vietnam News Today (Jul. 19): WB eyes to boost partnership with Vietnam; Vietnamese food named among world's top 10 best cuisine; Resilient firms see good chance to bounce back: Vietnam Report; Vietnam comes second in SEA for online shopping
Vietnam News Today (Jul. 19) notable headlines
WB eyes to boost partnership with Vietnam
Vietnamese food named among world's top 10 best cuisine
Resilient firms see good chance to bounce back: Vietnam Report
Vietnam comes second in SEA for online shopping
WinCommerce to open 720 more WinMart, WinMart+ stores
Vietnam-Laos solidarity – factor of vital significance for both nations
Muay Thai fighter claims second gold for Vietnam at World Games 2022
People's Police force honored on 60th traditional day
Handbook introduced for improvement of migrant health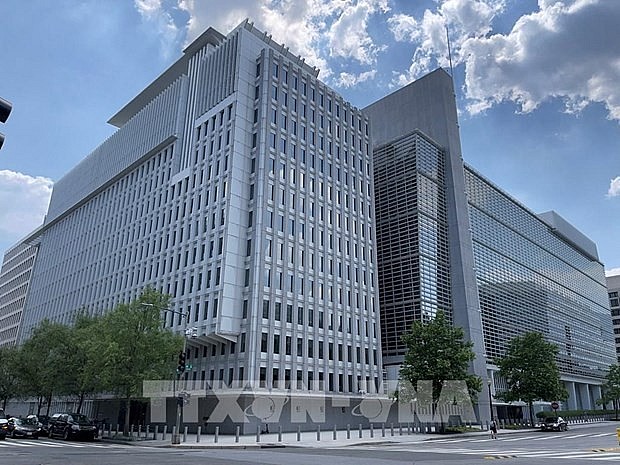 The World Bank has a productive, long-term partnership with the Government of Vietnam. - Illustrative image. Photo: VNA
WB eyes to boost partnership with Vietnam
Axel van Trotsenburg, the World Bank (WB) Managing Director of Operations is paying an official visit to Vietnam on July 18-19, during which he will discuss future cooperation between the bank and Vietnam and areas it will support the country in the next 4-5 years, with Vietnamese leaders.Trotsenburg is scheduled to have meetings with President Nguyen Xuan Phuc, Prime Minister Pham Minh Chinh, National Assembly Chairman Vuong Dinh Hue, President of the Ho Chi Minh National Academy of Politics (HCMA) and Chairman of the Central Theory Council Nguyen Xuan Thang, and Governor of the State Bank of Vietnam Nguyen Thi Hong.
He will also meet with officials of Vietnamese Party and Government agencies to discuss the country's roadmaps to tackle climate change, energy transition, and other crucial development issues; and have working sessions with representatives of the Vietnamese private sector, and scholars, cited VNA.
Trotsenburg met with PM Chinh in November 2021 at the 26th United Nations Climate Change Conference of the Parties (COP26) in Glasgow, and in May 2022 in Washington DC.
"The World Bank has a productive, long-term partnership with the Government of Vietnam", the WB Managing Director of Operations said, noting that he looks forward to continuing discussions about how the WB can support Vietnam's aspiration to reach high income status and help the country address some of its key development challenges such as climate change and the energy transition.
Trotsenburg assumed his position as of the WB Managing Director of Operations on October 1, 2019. In this role, he oversees the Bank's operational program and ensures that the Bank's delivery model continues to meet the needs of client countries. He also builds support and mobilizes financial resources across the international community for efforts to assist low and middle-income countries.
Vietnamese food named among world's top 10 best cuisine
The nation has been named among the leading 10 countries from around the world with the best food, according to readers' votes of The Travel, the world's most interesting site for travel tips.
According to details given by the travel website, seafood remains a popular food in the nation due to the high number of fishing villages.
However, it noted that the country has a wide range of cuisine apart from seafood for visitors to enjoy.
"Like many Asian countries, noodle soups are popular in Vietnam, it is a great place to begin a food exploration," says The Travel.
The website suggested that guests should first try pho, the country's national dish, which consist of herbs, noodles, and either chicken or beef.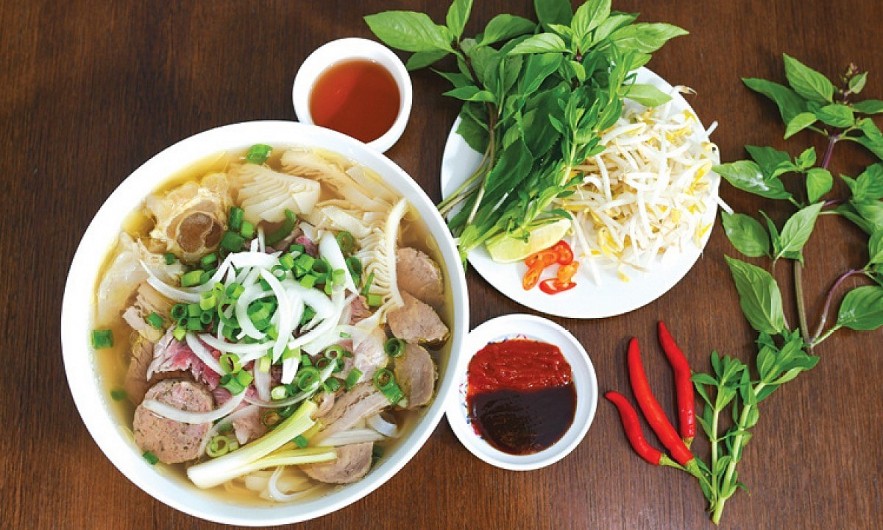 Pho- Vietnam's national dish. Photo: VOV
After that, arrivals can proceed to sample snacks such as spring rolls and banh my, a type of Vietnamese baguette.
"There are different types of rice dishes to also try out and while some consist of chicken, others consist of beef or pork," the website concluded.
Other countries included in the list of the best food as chosen by readers of The Travel are Italy, Thailand, Greece, Mexico, Spain, India, the Philippines, Germany, and the United States.
Resilient firms see good chance to bounce back: Vietnam Report
Although the 2020-2022 period was a tough time for both State-owned and private enterprises due to macro-economic fluctuations after the Covid-19 pandemic, it provided a good chance for businesses that managed to exist and make breakthrough growth, according to a report by Vietnam Report JSC.
The report noted that enterprises that successfully adapted to and overcame the period are businesses that boast strong financial capacity and are willing to change themselves.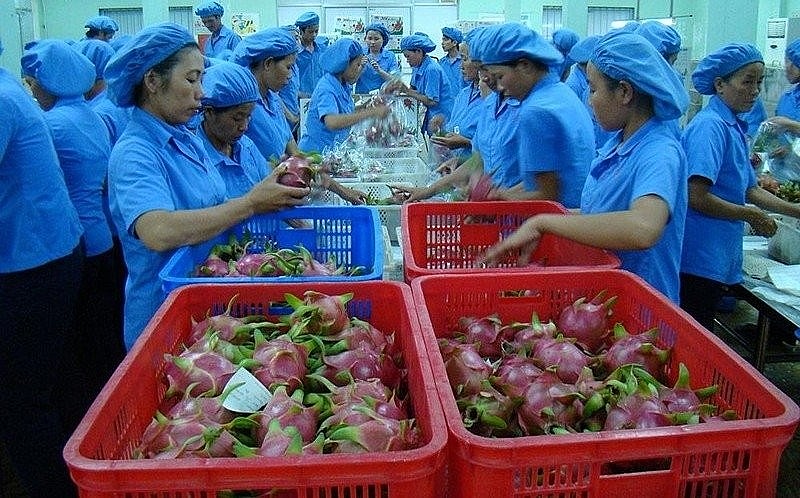 Illustrative image. Photo: NDO
They include Vinhomes JSC (VHM), Hoa Phat Group (HPG), Masan Group (MSN), Mobile World Investment Corporation (MWG), Vietnam International Commercial Joint Stock Bank (VIB), Vietcombank (VCB), Duc Giang Chemical Group (DGC), Techcombank (TCB), MBBank (MBB) and Asia Commercial Joint Stock Bank (ACB), which are named among top 50 prestigious and effective public companies of 2022 (VIX50) by Vietnam Report.
As the exchange rate, interest rate and inflation are on the rise, input costs have been pushed up, leading to an increase in the prices of products and services, harming businesses' competitiveness.
However, firms that are self-reliant in input materials will secure their benefits, according to the report.
General Director of Vietnam Report Vu Dang Vinh held that in order to maintain stable business in the "price storm" period, enterprises must reposition their value chains, analyse the macro factors that may affect their production costs, while developing a new price policy and regularly evaluating customer reactions to the new policy, according to NDO.
He reminded businesses to focus on enhancing their prestige by improving their products' quality, design and market visibility, besides stepping up the application of scientific and technological advances, and boosting human resource development.
Vinh held that it is crucial to make the capital market more transparent, especially the corporate bond market, thus attracting professional investors and property investment funds, thereby enhancing the brand names of the businesses.
Vietnam comes second in SEA for online shopping
With the number of online shoppers nationwide exceeding 51 million, Vietnamese people are currently ranked second in terms of online shopping in Southeast Asia.
This comes after Ninja Van Vietnam, a fast-growing and leading e-logistics company, recently published a research report on cross-border e-commerce businesses. Accordingly, the Vietnamese market is the leading country in terms of average orders, with shoppers making an average of up to 104 online purchases each year.
The nation currently accounts for 15% of the total online shopping market in Southeast Asia, behind only Thailand with 16% and on par with the Philippines.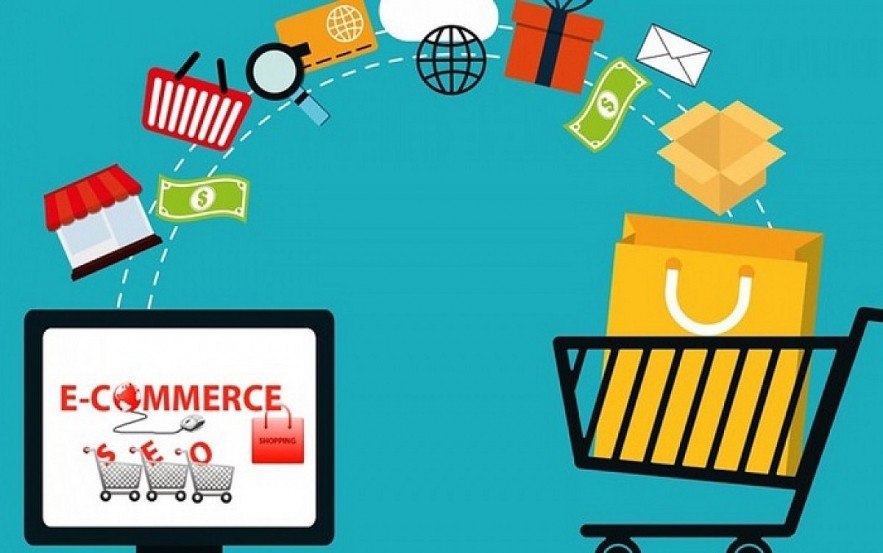 Vietnam currently accounts for 15% of the total online shopping market in Southeast Asia, behind only Thailand with 16% and on par with the Philippines. Photo: VOV
The report highlights that Vietnamese people are keen online shoppers and are leading the region in several indicators.
According to the report, this year will see the number of Vietnamese people making purchases online hit more than 51 million, a rise of 13.5% over the previous year, while total spending on online shopping is set to reach US$12.42 billion.
Furthermore, 73% of respondents said they regularly shop on e-commerce shopping platforms, with 59% saying they have ordered or shopped on international websites many times, cited VOV.
In the Research Report detailing cross-border e-commerce businesses, Ninja Van Vietnam also discovered that 89% of respondents from six countries are interested in the shipping company when shopping online.
In terms of the Vietnamese market, Ninja Van Vietnam typically ships 300,000 orders per day from online business stores, as well as from large and small businesses in provinces and cities across the nation.
Over the past two years, the number of online shoppers in Southeast Asia has increased significantly, reaching roughly 70 million people to date.
On a regional scale, 70% of the total population of Southeast Asia started shopping online before the COVID-19 pandemic broke out. Moving forward, the number of online shoppers in Southeast Asia is expected to grow to 380 million by 2026.
Simultaneously, Google and Bain & Company forecast that the scale of the local digital economy will exceed US$52 billion and rise to the third position in the ASEAN region by 2025.
WinCommerce to open 720 more WinMart, WinMart+ stores
WinCommerce, the retail arm of Masan Group, which operates WinMart/WinMart+ supermarkets and minimarts, has planned to open over 700 new WinMart+ stores and more than 20 WinMart supermarkets and hypermarkets in the remaining months of 2022.
Nguyen Van Quy, Deputy General Director of WinCommerce, said in the context that the Covid-19 pandemic has been put under control, and the country's strong economic recovery, WinCommerce is accelerating business expansion efforts after completing its change of the brand name and successfully restructuring its business.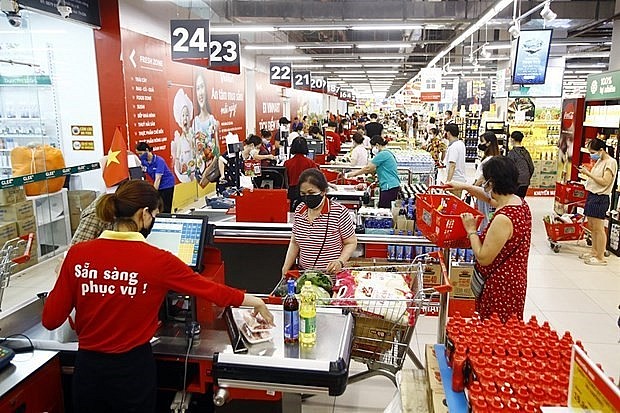 A Winmart supermarket. Photo: Masan
WinCommerce is also focusing on developing a multi-utility business model and franchised stores, as this will be a trend of the services sector in general and the retail sector in the coming time, VNA reported.
Multi-utility stores will offer optimal convenience to customers, while franchised stores are expected to make the WinMart brand more popular in the daily life of Vietnamese consumers.
In 2022, WinCommerce has strengthened connections with its suppliers and producers, and growing areas across the country to develop a closed supply chain to provide high-quality products to consumers in a fast manner with reasonable prices thanks to a reduction in intermediary costs.
The strategy is hoped to contribute to ensure that WinCommerce's business performance will be stablised and further developed in the future.
So far this year, over 300 supermarkets and WinMart and WinMart stores have been put into operation nationwide.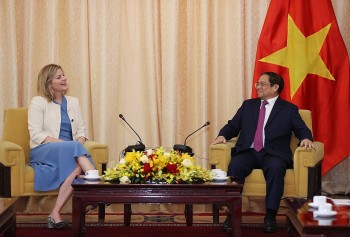 National
The Netherlands committed to cooperate with Vietnam, and together find innovative and sustainable solutions to accelerate green economy transformation.