Vietnam News Today (Jun 1): Vietnam Seeks to Boost Ties in Renewable Energy Development with Netherlands, US
Vietnam News Today (Jun 1): Vietnam seeks to boost ties in renewable energy development with Netherlands, US; Vietnam among top three attractive destinations for RoK visitors; Vietnamese services sector remains bright spot: HSBC; Quang Nam moves to boost tourism development; US magazine names HCM City as best destination for solo backpacking.
Vietnam News Today (Jun 1) notable headlines
Vietnam seeks to boost ties in renewable energy development with Netherlands, US
Vietnam among top three attractive destinations for RoK visitors
Vietnamese services sector remains bright spot: HSBC
Quang Nam moves to boost tourism development
US magazine names HCM City as best destination for solo backpacking
Vietnam ensures children's protection and care
First book on Vietnam's overseas direct investment launched
Vietnam welcomes international renewable energy projects: Deputy PM
Vietnamese, Japanese football clubs cooperate in training young players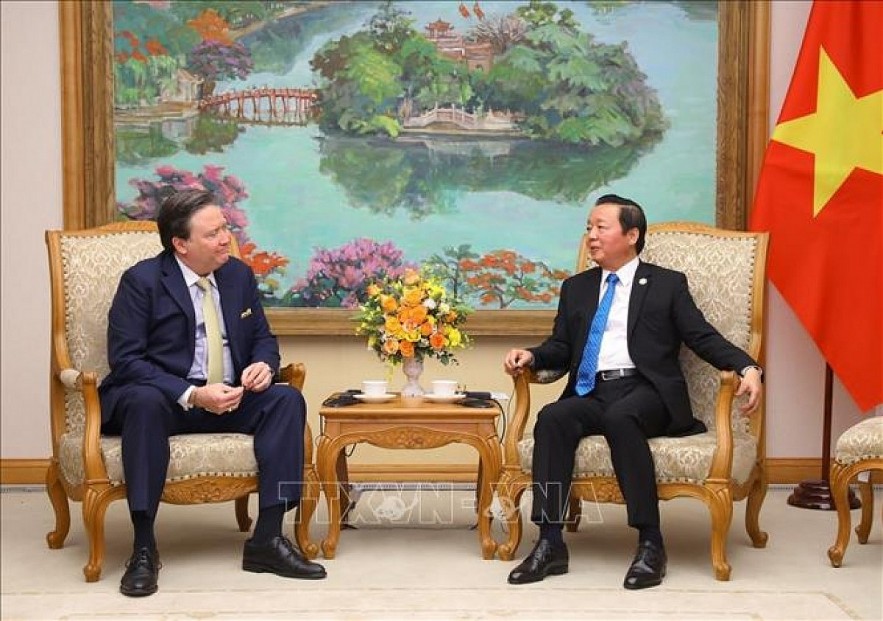 Deputy Prime Minister Tran Hong Ha receives US Ambassador to Vietnam Marc E. Knapper (Photo: VNA)
Vietnam seeks to boost ties in renewable energy development with Netherlands, US
Along with traditional co-operation, Vietnam and the Netherlands boast great potential for further linkages in new fields such as developing renewable energy and forming a carbon market, according Dutch Ambassador in Vietnam Kees van Baar.
Deputy Prime Minister Tran Hong Ha hosted a reception on May 31 in Hanoi for Dutch Ambassador in Vietnam Kees van Baar, during which the former hailed the latter's positive contribution to the joint comprehensive partnership.
The two sides represents strategic partners in the fields of climate change adaptation, water management, sustainable agriculture, and food security.
With the support of Dutch partners, the Vietnamese Government has issued a decision on the Master Plan for the Mekong Delta in the 2021 to 2030 period, with a vision towards 2050. The plan has approached advanced methods in responding to climate change, managing water resources sustainably, along with forming a regional co-ordination and development mechanism, the Deputy PM told his guest.
Expressing a strong desire to expand the scope of collaboration on the basis of trust and efficiency, Deputy PM Ha said that the space for renewable energy development, such as solar power and wind power, has been expanded many times in the National Power Development Plan in the 2021 to 2030 period, with a vision ahead to 2050.
The Deputy PM therefore welcomed Dutch partners and businesses as they seek to become more involved in pilot programme aimed at installing rooftop solar power, adding that with the experience and technology of offshore wind power development Dutch enterprises have helped the Vietnamese Government to complete investor selection criteria. This includes mechanisms for research and technology transfer, assessing economic efficiency, and ensuring national security and safety.
He suggested that Dutch partners and businesses study investment options in renewable energy projects, synchronously with forming large industrial parks in the Mekong Delta and promoting the role of the state in leading, supporting, and accompanying businesses in specific projects to achieve the set goals.
In response, the Dutch diplomat said businesses from the Netherlands are highly interested in renewable energy development orientation in National Power Development Plan VIII, with a strong desire to facilitate the implementation of a number of pilot projects on rooftop solar power and offshore wind power.
The Netherlands therefore stands ready to provide technical support and offer advice on policy development, governance, technology transfer, and mobilising green financial resources for the nation's fair energy transition roadmap, he added.
The same day saw Deputy Prime Minister Tran Hong Ha receive US Ambassador to Vietnam Marc E. Knapper, cited VOV.
During the course of the meeting, Deputy PM Ha said that the co-operative ties between Vietnam and the United States are being increasingly close with approaching integrated solutions aimed at responding to climate change, overcoming the consequences of air pollution and Agent Orange (dioxin), carrying out the co-operation agreement on fair energy transition partnership (JETP), and reducing net zero greenhouse gas emission.
The Deputy PM stated that the promulgation of thte National Power Development Plan VIII, with a very large space for renewable energy indicates the nation's stance of "acting together" in implementing the JETP and achieving net zero, with confidence in its support commitment of JETP partners in terms of technology, governance, financial resources for renewable energy, and a carbon market formation.
"Countries that are ahead in comprehensive response to climate change will demonstrate their values, position and role in global challenges," Deputy PM Ha went on.
He affirmed that global issues represent an important co-operation foundation between both sides, thereby promoting substantive and close-knit ties that bring value to the two peoples, whilst also contributing to solving global problems.
Agreeing with the Deputy PM's opinion, Ambassador Knapper said that the US will continue to support the Vietnamese side in implementing JETP and reaching net zero through sharing, technology transfer, financial resources, and technical management for renewable energy projects with the participation of US businesses.
US partner organisations continue to accelerate projects to overcome the consequences of dioxin poisoning, clear mines, and support people with disabilities, the US diplomat told his host.
Deputy PM Ha and Ambassador Knapper discussed and agreed on solutions aimed at promoting the nation's highly-qualified human resources with the support of US facilities and equipment to ramp up linkages in scientific and technological research, including new materials, vaccines, and core technologies. This is along with digital transformation, such as artificial intelligence and big data; education; innovation; health care; and demonstrating strategic vision, common goals, and trust in co-operative relations between the two countries.
Vietnam among top three attractive destinations for RoK visitors
Vietnam is among the top three most favorite tourist destinations for Korean visitors in Asia, according to statistics from KB Kookmin Card of the Republic of Korea (RoK).
Korean tourists have spent money on travel abroad as soon as COVID-19 prevention measures being lifted.
Data from to KB Kookmin Card in January 1 – May 15 showed that in Asia, Taiwan (China), Vietnam, Japan and Thailand are particularly popular destinations for Korean tourists with strong growths.
Golden bridge in Da Nang city. Photo: baodanang.vn
Japan and Vietnam - the two countries chosen by Korean tourists to visit the most, still show their attractiveness, with increases of 222% and 163%, respectively.
The number of air tickets to Vietnam booked by Korean tourists accounted for 12% of the total of air tickets for outbound tours, just after Japan with 52%.
According to KB Kookmin Card, the booking rate of air tickets by Korean holiday-makers increased in all regions, with the highest growth recorded for Asia with a year-on-year surge of 192%.
Vietnamese services sector remains bright spot: HSBC
Despite a number challenges hampering growth, the Vietnamese services sector remains a bright spot, partially offsetting some external weaknesses, according to "Vietnam's May trade data" report recently released by HSBC.
The report points out that the recovery in international tourism has served to partially offset external weaknesses in goods trade, with expectations that a more meaningful pick-up of tourism will occur in the second half of the year.
Despite no further deterioration in terms of economic activity data in May, there are no clear signs that the country is bottoming out amid intensifying headwinds to growth. Indeed, sluggish external data remains the biggest downside risk to growth.
While exports recorded an annual fall of 5.8%, a much smaller magnitude compared to the double-digit decline in previous months, base effects came to a partial rescue. After all, lingering broad-based exports weaknesses continue to weigh on the country's growth prospects.
Furthermore, none of the major categories, including electronics, machinery, textiles, footwear, and wooden furniture showed signs of a meaningful rebound.
Although export data by country is not yet available for May, data as of April suggests substantial falling shipments in the nation's three largest exporting destinations including the United States, China, and the EU. In particular, with a hefty share of 30%, Vietnam is particularly sensitive to a US economic slowdown.
Despite exports declining by single-digit, imports dropped at a much faster pace of 18.3% on-year. In fact, this can eb seen as being beneficial to the nation's trade surplus, registering at US$2.2billion, twice of 2022's monthly average.
Indeed, its improving trade balance is partially the reason why VND has stayed relatively stable amid the strengthening US$ over the past two weeks, outperforming peers such as KRW and MYR, which are also highly correlated to RMB.
However, given the country's import-intensive nature in its manufacturing sector, the extreme weakness in imports signals a sluggish rebound in terms of future exports.
Despite challenges, experts have analysed that the picture is not entirely gloomy. Vietnam's service sector remains a bright spot, partially offsetting some external weaknesses. However, there remains a clear divergence between big-ticket items, such as automotive sales and tourism-related services, a trend that is also occurring in regional peers. Encouragingly, the nation continues to see a positive influx of tourists.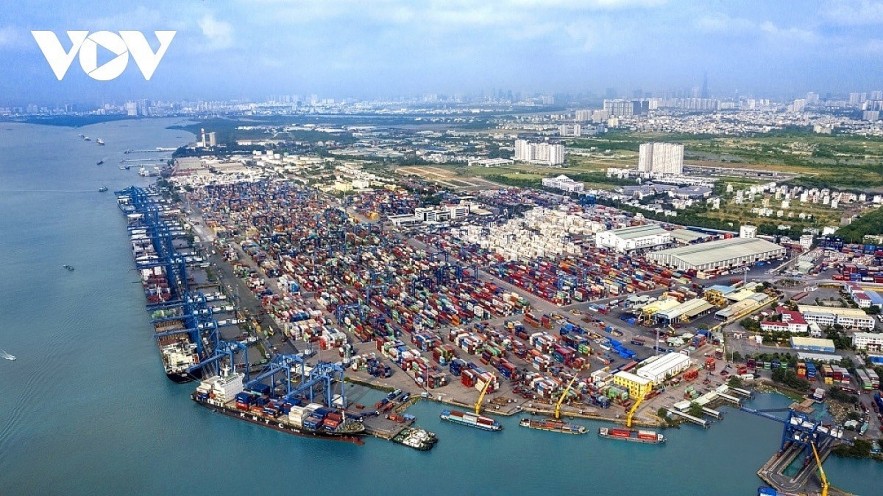 Photo: VOV
Despite falling slightly from April's high, the nation welcomed more than 900,000 tourists once again, bringing its tourism recovery to around 70% of 2019's level. In particular, tourists from mainland China recovered to 35% of 2019's level. While this may be seen as slow, progress is ongoing.
Moreover, Vietnam has made good progress to restore direct flights with China, now recovering to 44% of 2019's level, reported VOV.
The country has received a total of 4.6 million international tourists since the beginning of the year, approaching 60% of its annual target of eight million for 2023.
With the approaching summer holidays and potential easing of visa restrictions, which are currently under considerations by the National Assembly, the nation will likely see a punchier boost from international tourism, a much-needed support for its sharply slowing economy. The proposal includes extensions of e-visa to 90 day from the current 30 days and visa-free stays to 45 days from the current 15 days. This is along with expanding the list of countries eligible for e-visas, aiming to catch up with regional peers.
Think tanks outline that inflation has been consistently cooling down. Headline inflation momentum remained flat in May, bringing annual headline inflation to 2.4% on-year.
Although 'housing and construction materials' costs rose by 1.0% on-month, mainly reflecting a one-month lag of electricity prices hike, significantly lower transport costs, such as -3% on-month, offset some upside risks. Indeed, moderating inflation is one of the main reasons behind the State Bank of Vietnam's (SBV) recent second rate cuts.
Quang Nam moves to boost tourism development
Quang Nam province has developed green, sustainable, and environmentally-friendly tourism offerings in a bid to attract visitors. However, experts believe, for a breakthrough to be seen in its tourism development, the province's tourism sector should improve product quality and meet the increasing demands of tourists.
Quang Nam is a popular spot on Vietnam's tourist map, with two world cultural heritage sites - Hoi An ancient town and My Son Sanctuary - as well as the Cu Lao Cham-Hoi An Biosphere Reserve.
In 2022, its Bai Choi folk singing was recognised by UNESCO as an Intangible Cultural Heritage of Humanity. Tra Que vegetable farming, meanwhile, has been recognised as a national intangible cultural heritage by the Ministry of Culture, Sports and Tourism.
Agritourism, sea tourism, culinary tourism, and ecotourism are typical Quang Nam products attracting tourists, especially foreign visitors, cited VNA.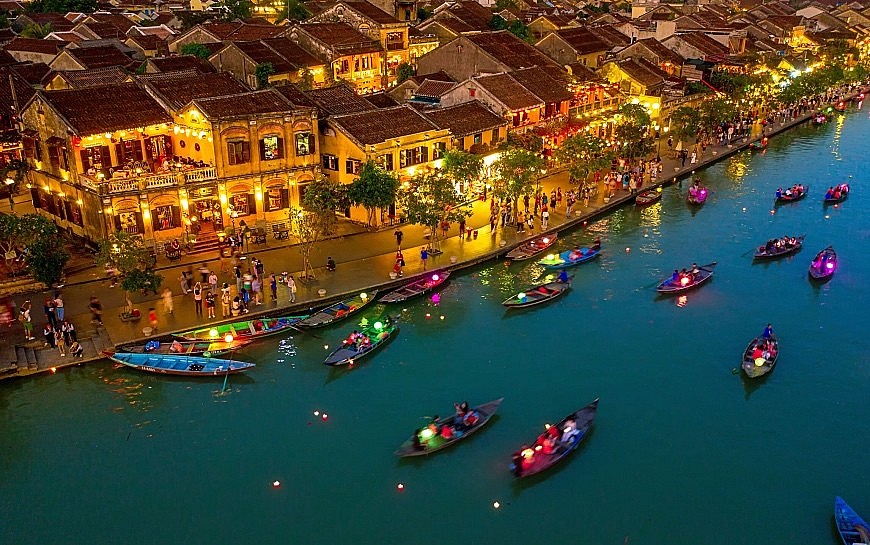 Hoi An. Photo: vietnam.travel
Due to the impact of COVID-19, many local businesses in the sector have faced difficulties in reinvesting to improve the quality of their offerings.
The Quang Nam Tourism Association said Quang Nam province should further improve its tourism environment, boost training and capacity building and make ethic codes readily available for workers in the sector.
Quang Nam's tourism sector has made an impressive recovery post-pandemic. The total number of visitors in the first five months of this year is estimated at nearly 3.5 million, including more than 1.6 million foreign visitors, an increase of 30-fold over the same period last year.
Experts say local government, local people and businesses should work closely to post a strong breakthrough in tourism.
US magazine names HCM City as best destination for solo backpacking
Ho Chi Minh City has been hailed as the most suitable for solo backpackers, according to online magazine Money.com of the United States.
The southern Vietnamese metropolis can be enjoyed as a bustling and affordable destination that offers a wide range of attractions to solo travelers, ranging from inexpensive food and accommodations to an abundance of cultural and historical sites.
The magazine shared that visiting Ho Chi Minh City has become something of a right of passage for many backpackers.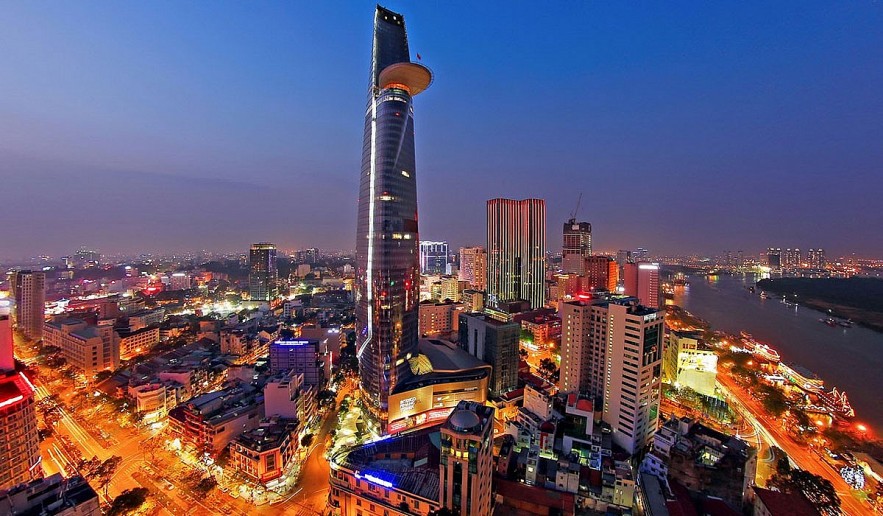 Ho Chi Minh City by night (Photo: truyenhinhdulich.vn)
"Its vibrant culture, friendly people and amazing food attract millions of tourists annually. And it's also one of Vietnam's safest cities," says Money.com.
It also suggested that tourists visit to sample the mouth-watering street food available in every corner of the city, especially in District 1, District 3, and District 5, go shopping at Ben Thanh Market, and visit the renowned Notre-Dame Cathedral Basilica of Saigon in District 1.
Tours to the Mekong Delta from Ho Chi Minh City are also recommended to solo travelers.
According to the magazine, it is easy to get around the city with many transportation options available, including buses, taxis, and motorbikes, with more metro lines set to open in the near future.