Vietnam News Today (March 28): 71 years of Vietnam-China diplomatic relations
Vietnam News Today (March 28) features headlines include national conference popularising resolution of 13th National Party Congress, 71 years of Vietnam-China diplomatic relations celebrated in Beijing, domestic petrol prices hit record high and COVID-19 updates.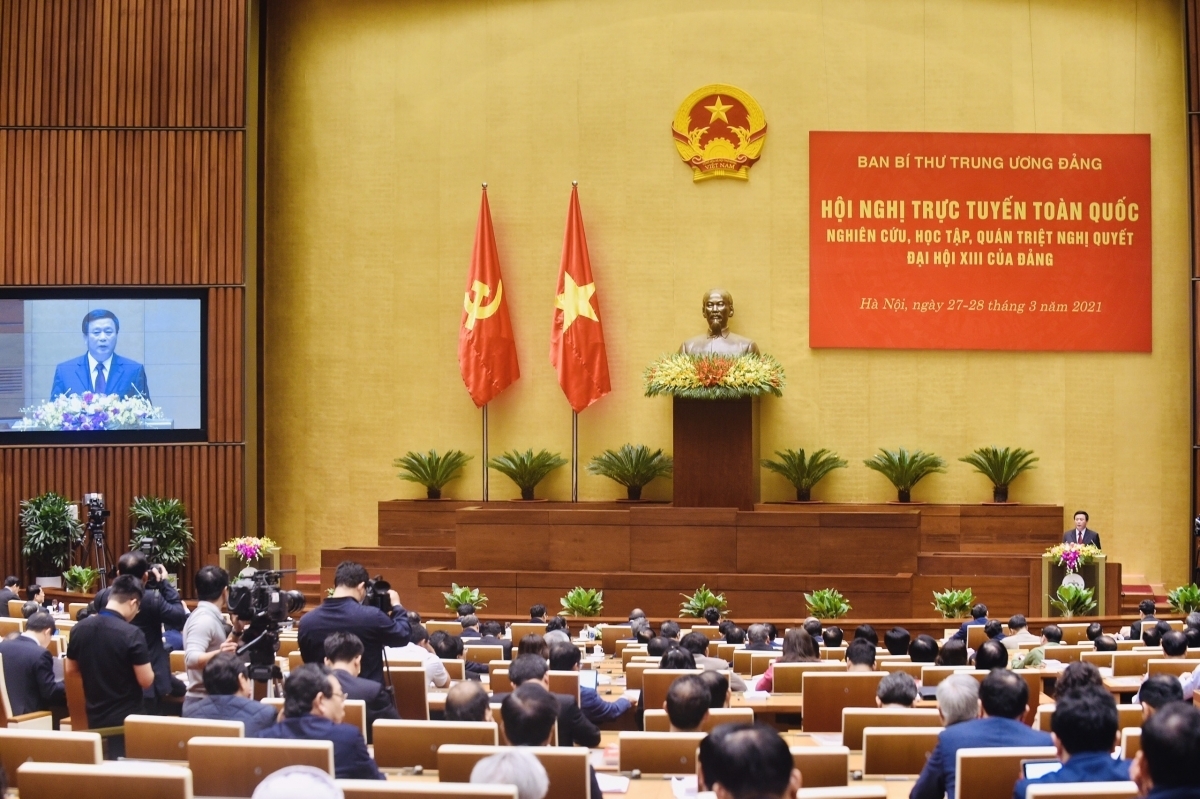 National conference popularising resolution of 13th National Party Congress
The Party Central Committee's Secretariat opened an online national conference to popularise the Resolution adopted at the 13th National Party Congress on March 27, with the participation of the 67 Party Committees of centrally-run cities, provinces and central agencies, and more than 7,300 committees at local levels.
Addressing the event, Vo Van Thuong, Poliburo member and Standing member of the Party Central Committee's Secretariat, stressed the significance of in-depth study and popularisation, and implementation of the Resolution, which should become a regular activity throughout the tenure and one of the major tasks for 2021.
Highlighting the need to roll out strict and high-quality popularisation of the Resolution, Thuong asked participants to clarify major contents and new policies in documents of the 13th National Party Congress, thus pointing out advantages and difficulties as well as challenges facing the national revolution in the future, while applying the policies to suit specific conditions of each locality, and successfully realising political tasks in the 2021-2025 period.
Meanwhile, it is crucial to soon apply the Resolution into life, he stated, asking Party Committees and organisations to soon build their action plans to specify the Resolution.
Participants at the event heard a number of reports on different topics related to major documents of the 13th National Party Congress, focusing on core issues, new features and mindset shown in the documents, affirming achievements and lessons drawn from the 35 years of national reform, especially five years of implementing the Resolution of the 12th National Party Congress.
The conference will run until March 28, VOV reported.
71 years of Vietnam-China diplomatic relations celebrated in Beijing
The Vietnamese Embassy in China hosted a ceremony in Beijing on March 26 celebrating the 71st anniversary of the establishment of diplomatic ties between Vietnam and China.
Present at the ceremony were Assistant to the Chinese Foreign Minister Wu Jianghao and representatives of various Chinese ministries and agencies, as well as Chinese business executives.
Addressing the function, Ambassador Pham Sao Mai highlighted major milestones in the Vietnam-China relations during the past seven decades, as well as the fruitful cooperation between the two countries in recent times.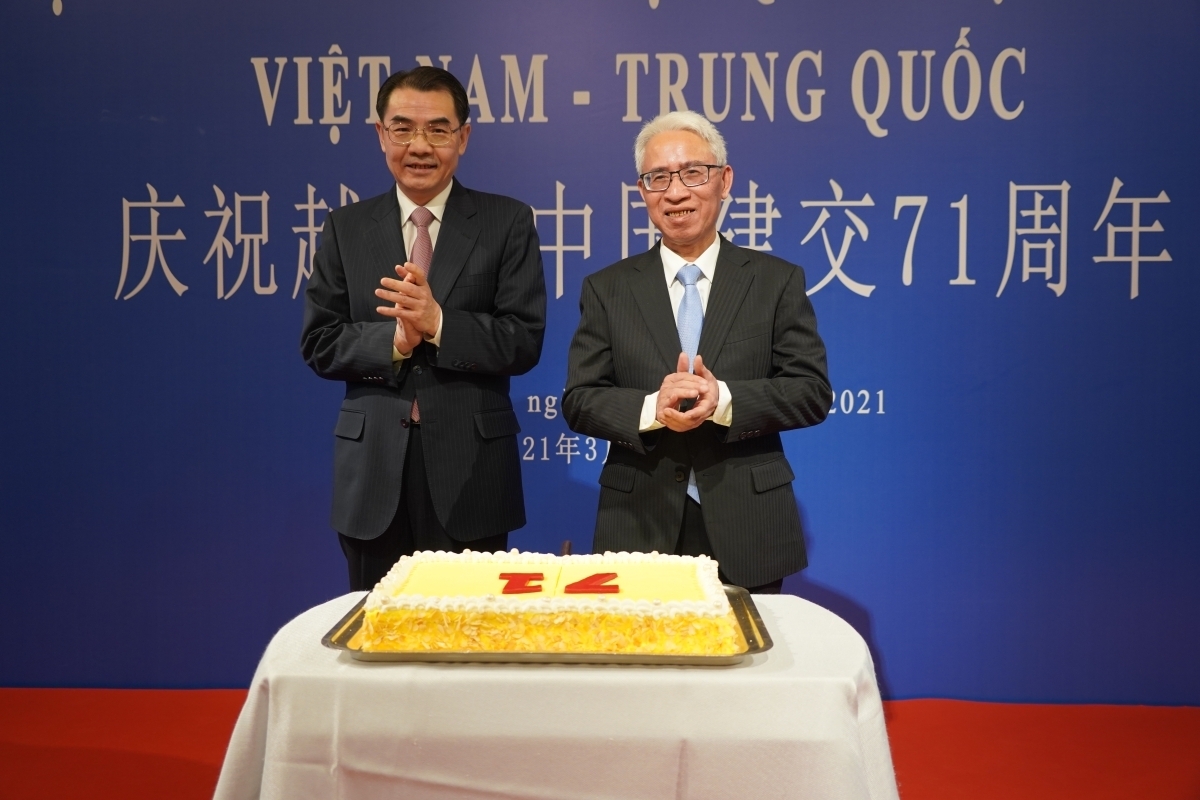 He noted 2021 is an important year for both countries. Vietnam is realizing a resolution adopted at the recently concluded National Party Congress and a national socio-economic development plan for 2021-2025. Meanwhile, China is celebrating 100 years of its founding of the Communist Party and its 14th five-year socio-economic development plan.
In this spirit, Ambassador Mai suggested that the two sides should fully and effectively implement the high-level common consensus, by enhancing political trust, expanding and improving the efficiency of cooperation in all fields, promoting people-to-people exchange, while controlling and satisfactorily handling disagreements on the basis of respecting each other's legitimate interests in accordance with international law, especially the 1982 United Nations Convention on the Law of the Sea (UNCLOS).
The overall goal is to develop the Vietnam - China comprehensive strategic cooperation partnership in a healthy, stable and substantial manner, contributing to maintaining peace, stability, cooperation and development in the region and the world at large, said the ambassador, as reported by VOV.
Appointment decision presented to Honorary Consul General in RoK
Vietnamese Ambassador to the Republic of Korea (RoK) Nguyen Vu Tung has visited the Vietnamese Honorary Consulate General in the Busan-Keangnam region and presented Honorary Consul General Park Soo-kwan a decision concerning his appointment to the post.
On behalf of leaders of the Ministry of Foreign Affairs, Tung spoke highly of Park's contributions to the Vietnam - RoK strategic partnership and citizen protection work for over 40,000 Vietnamese citizens in the Busan-Keangnam region.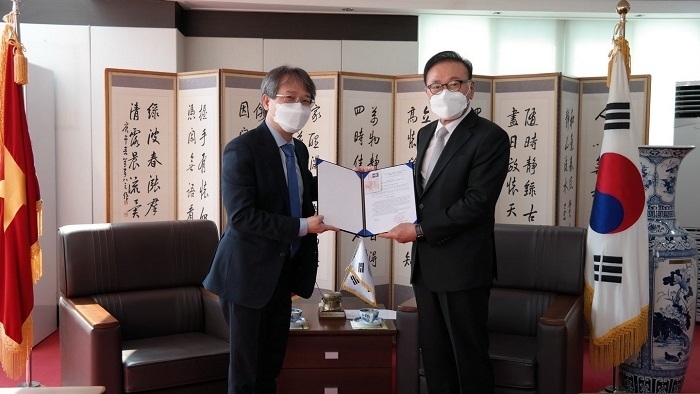 Vietnamese Ambassador to the Republic of Korea Nguyen Vu Tung (left) hands over a decision to Park Soo-kwan concerning his appointment to the post of Vietnamese Honorary Consul General in the Busan-Keangnam region. (Photo: VNA)
According to Tung, Park has also proactively assisted the Vietnamese Embassy in seeking permission for the construction of its headquarters in Seoul, while working with the embassy in asking the RoK's competent agencies to transfer the Korea Maritime & Ocean University's training ship Hannara to the Vietnam Maritime University (VMU). The vessel, of international quality and technology standards, has been renamed VMU Vietnam-RoK.
Park affirmed he will further his cooperation with the embassy in his current capacity as the Honorary Consul General of Vietnam for 2019-2022, NDO reported.
Two Philippine nationals test positive for COVID-19, 44,278 people vaccinated
Viet Nam confirmed four new imported cases of COVID-19 this morning, raising the national caseload to 2,590.
Specifically, patient 2587 is a 36-year-old woman in Tan Chau District of the southern province of Tay Ninh.
Patient 2588 is a 28-year-old woman in Thai Nguyen City of Thai Nguyen Province.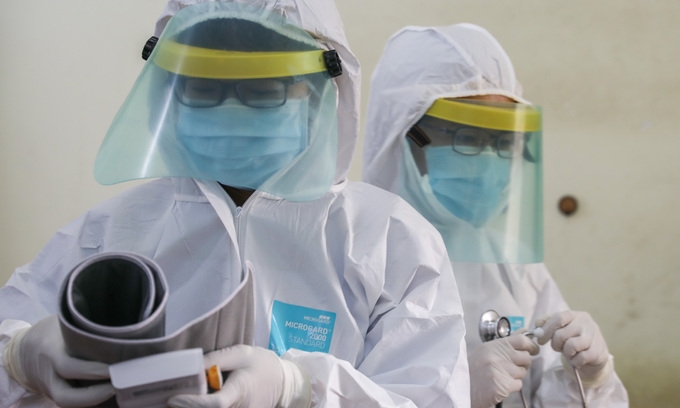 (Photo: VNE)
Both of them are F1 individuals of patient 2583 and returned to Viet Nam on March 26 via the Moc Bai International Border Gate in the southern province of Tay Ninh.
They have been quarantined upon arrival and are being treated at the Tay Ninh Provincial General Hospital.
The nation is placing 44,833 people under medical surveillance and quarantine, including 483 at hospitals, 18,412 at concentrated facilities, and 25,983 at places of residence.
Since March 8 when the country began national COVID-19 vaccination program, 44,278 have been vaccinated in 19 cities and localities nationwide, according to the Ministry of Health, according to VGP.
Domestic petrol prices hit record high
Domestic petrol prices have hit record high as of 3pm on March 27 following the latest adjustment by the Ministry of Industry and Trade and the Ministry of Finance, according to VOV.
The retail price of E5RON92 rose by VND129 to VND17,851 per litre, while that of RON 95 increased by VND165 to VND19,046 per litre.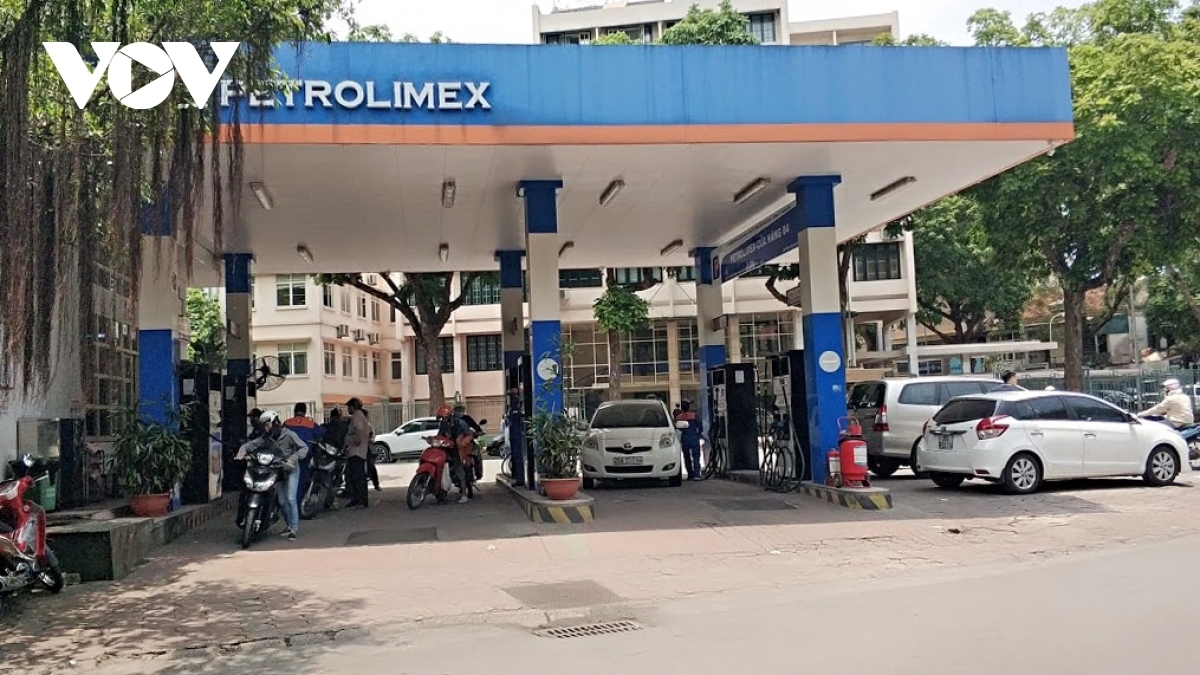 (Photo: VOV)
This is the third time retail petrol prices have soared after they remained unchanged before the lunar New Year holiday two months ago. They are currently the highest over the year.
Meanwhile, the prices of diesel oil 0.05S and kerosene recorded drops of VND158 per and VND169 to VND14,243 and VND13,004 per litre, respectively.
Mazut decreased by VND12 per kilo to be capped at VND13,757 per kilo.
The Ministry of Industry and Trade reported that global petrol prices over the past 15 days have risen slightly, while oil prices have witnessed a downward trajectory.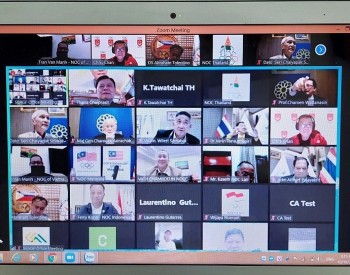 National
Vietnam News Today (October 19): Vietnam records 3,159 new local Covid cases; Vietnam ratifies ASEAN Trade in Services Agreement; SEA Games 31 likely to be held in Vietnam in May 2022; Goethe-Institut's science film festival goes virtual from October 18.
Friendship
PeaceTrees continued UXO-clearing efforts in the central province of Quang Tri in spite of severe storm warnings.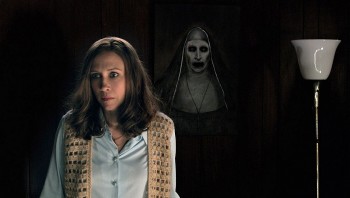 Handbook
Halloween is coming, and nothing is better than some good and spooky horror films. Here is a list of carefully selected 20 horror movies on Netflix that you can stream right now.