Vietnam News Today (Oct. 7): Vietnamese Achievements in Ensuring Human Rights Undeniable
Vietnam News Today (Oct. 7): 1,130 new Covid-19 cases recorded on October 6; Vietnamese achievements in ensuring human rights undeniable; E-retailing to grow 20% this year; Phu Quoc voted among top 10 best islands in Asia.
Vietnam News Today (Oct. 7) notable headlines
1,130 new Covid-19 cases recorded on October 6
Vietnamese achievements in ensuring human rights undeniable
E-retailing to grow 20% this year
Phu Quoc voted among top 10 best islands in Asia
HCM City's dengue fever deaths highest in decade
Foreign tech firms scale up operations in Vietnam
Foreign travel website suggests 10 best things when visiting Vietnam
Electronics industry capacity must keep up with increased investment
Vietnam needs large domestic shipping lines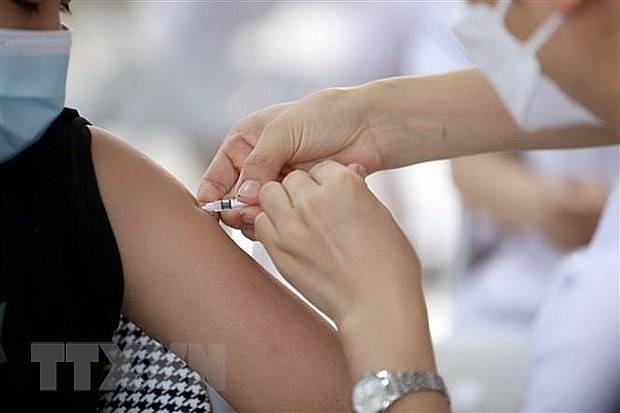 Illustrative image. Photo: VNA
1,130 new Covid-19 cases recorded on October 6
The national Covid-19 caseload rose to 11,484,659 with 1,130 new cases recorded on October 6, according to the Ministry of Health.
With 515 patients given the all clear during the day, the number of recoveries rose to 10,595,359.
Meanwhile, there are 76 patients needing breathing support, cited VNA.
No death from Covid-19 was recorded in the past 24 hours. The total fatalities rose to 43,151.
On October 5, an additional 13,013 doses of vaccines were administered, raising the total number of doses of Covid-19 vaccines injected to 260,244,980.
Vietnamese achievements in ensuring human rights undeniable
Ensuring good human rights is one of the main achievements of the Doi Moi, known in English as "Renewal", process in Vietnam, with the positive results achieved in the field of human rights being undeniable.
This is the view put forward by Jean-Pierre Archambault, general secretary of the France-Vietnam Friendship Association (AAFV), in an interview to the press in Paris to mark the occasion of the country's candidacy to the UN Human Rights Council for the 2023 to 2025 term.
According to Archambault, in 1975 Vietnam was still a severely-damaged country, with the nation being in a group of poor countries under embargo.
By 2010, the country had left this group of the world's poorest countries in order to join the group of middle-income countries.
This positive development can be attributed to the Doi Moi process, which has been carried out since 1986, which enabled significant development and progress to be made locally.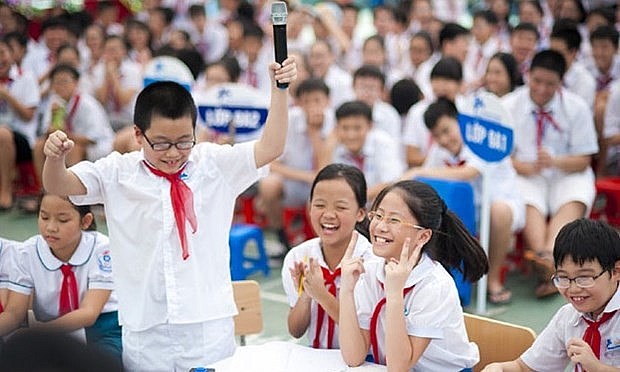 Illustrative image. Photo: VNA
Furthermore, the nation has undergone a successful transformation of its agricultural sector, which has since surpassed the original goal of food self-sufficiency.
Archambault assessed that this really represents a remarkable effort as it was achieved in just 25 years, a short period of time compared to the country's long history.
At present, Vietnam is continuing to move forward, reaching a new stage of development and moving towards becoming a rich, strong, democratic, and modern country.
He went on to state that in Vietnamese national development policies, supporting the poor is a priority of the Government, especially the victims of Agent Orange/dioxin, according to VOV.
He therefore praised relevant Vietnamese agencies for paying close attention to gender equality and ensuring the rights of vulnerable groups such as the elderly, women, children, and the disabled. In addition, the country has also actively joined numerous UN conventions to protect them.
Furthermore, Vietnam also actively participates in UN conventions aimed at protecting these groups of people, with Archambault noting equality between men and women as an example.
According to him, the role of Vietnamese women has changed, as evidenced by the election of many female deputies to the National Assembly.
Regarding the Vietnamese Party and State's efforts aimed at ensuring human rights in the motto "Leaving no one behind", Archambault emphasised that Vietnamese effective anti-Covid-19 strategy has been warmly welcomed by the World Health Organization and foreign media outlets.
The Vietnamese Party, State, and Government offered free medical care and vaccination to its citizens, as well as giving support to disadvantaged firms and people.
With regards to Vietnamese contributions to the international community in human rights, he emphasised that the country has done a stellar job of ensuring the right to peace, national independence, and the right to live.
Over recent years, the country has also actively joined humanitarian activities at the UN Peacekeeping Mission in South Sudan which has been widely applauded by the UN and the international community as a whole.
E-retailing to grow 20% this year
The Covid-19 pandemic has put the brake on Vietnam's economic growth over the last two years but, on the other hand, it has also fueled a significant uptick in e-commerce which recorded a 16% growth to US$13.7 billion in retail revenue in 2021, according to the White Book on Vietnamese E-business 2022.
Last year, the economic growth hit the lowest in 30 years, at just 2.58%, with key services sub-sectors experiencing downturn, reported VNA.
Data from the General Statistics Office showed that retailing and wholesaling declined 0.21% year-on-year, causing the economy to decrease 0.02 percentage point. Warehouse and logistics plunged 5.02% and lodging and catering services 20.81%, leading to a drop of 0.3% and 0.51%, respectively, to the GDP growth.
Meanwhile, the share of turnover from e-retailing to last year's total retail sales of goods and services was 7%, a year-on-year rise of 27% from 2020.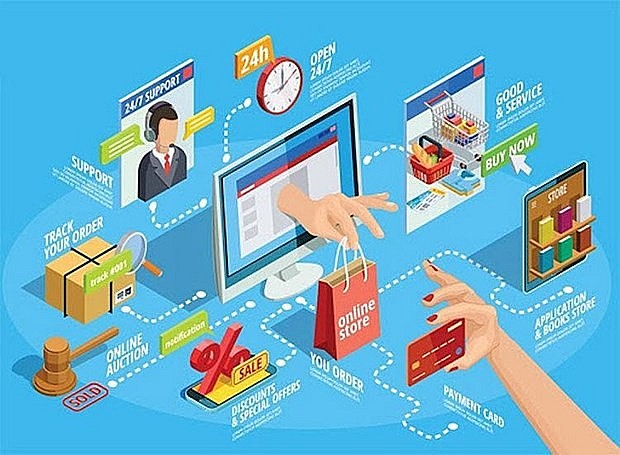 Illustrative image. Photo: vneconomy.vn
E-retailing is forecast to surge 20% this year to US$16.4 billion, compared to US$5 billion in 2015. A 2022 study by big data analysis company Metric.vn indicated that Vietnam is emerging as the second largest e-commerce market in Southeast Asia, only after Indonesia.
The White Book on Vietnamese E-business 2022 also reported that with online marketplaces now a vital distribution channel in the era of digitalisation, Vietnamese enterprises are investing more on expanding their presence on these platforms.
Those doing business on social networks, such as Facebook, Zalo and Instagram, spurred 41% in 2021 and 57% in 2022, according to the book.
Phu Quoc voted among top 10 best islands in Asia
Travel magazine Condé Nast Traveler of the United States has listed Phu Quoc in the southern province of Kien Giang among the best 10 tourist islands in Asia, as voted for by its readers.
With an overall score of 89.77 out of 100, Phu Quoc ultimately ranked sixth in the list, behind Phuket in Thailand, Langkawi in Malaysia, Koh Samui in Thailand, and Bali in Indonesia.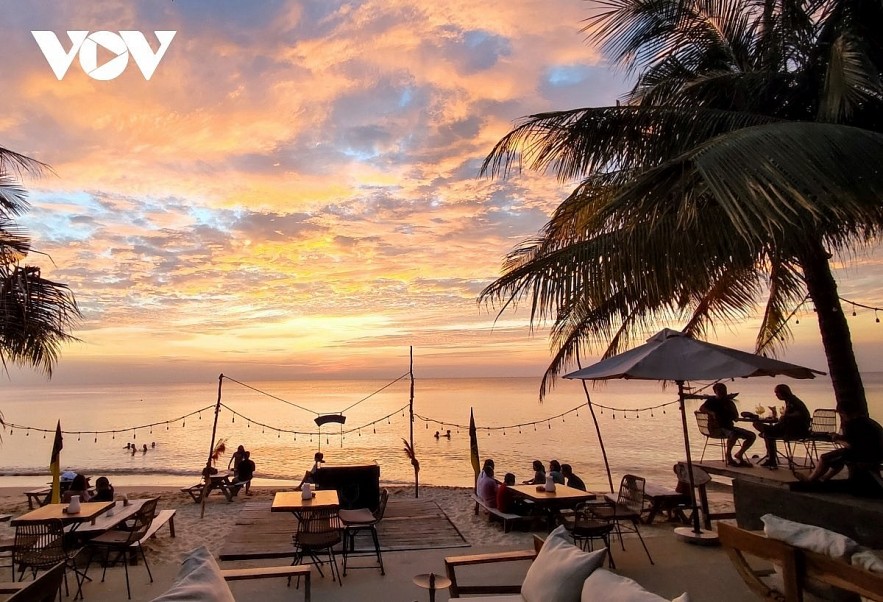 Photo: VOV
The top position went to Boracay in the Philippines, whilst the other destinations to make the list include Sri Lanka, Palawan in the Philippines, the islands of Okinawa and Ryuku in Japan, and Phi Phi in Thailand.
Phu Quoc is renowned for being the "pearl island" of Vietnam and is famous for its beaches with clear blue water such as Bai Sao and Bai Dai, as well as sightseeing spots including Duong Dong town and the fishing villages of Ham Ninh and Ganh Dau, cited VOV.
The rankings were voted for by thousands of readers from across the globe who submitted their responses and ratings from their recent travel experiences to the world's various countries, cities, islands, hotels, resorts, cruise lines, airlines, and airports.
HCM City's dengue fever deaths highest in decade
HCMC recorded some 25 deaths due to dengue by October 2, the highest in a decade, according to the HCMC Center for Disease Control.
Some 75% of the deaths were adults, with many cases taken to the hospital too late.
Since the beginning of the year, there have been 62,085 dengue cases, seven times over the same period in 2021.
The number of severe cases has also increased, with 1,360 cases reported. The rate of severe cases is 2.2%, up 3.6 times over the figure in the same period last year.
Meanwhile, Vietnam has recorded 236,730 cases with 98 deaths this year. The number of dengue cases has increased 4.6 times compared to the same period in 2021.
The HCDC recommends that people with a sudden high fever of 39-40 degrees Celsius should see a doctor for diagnosis and treatment instructions.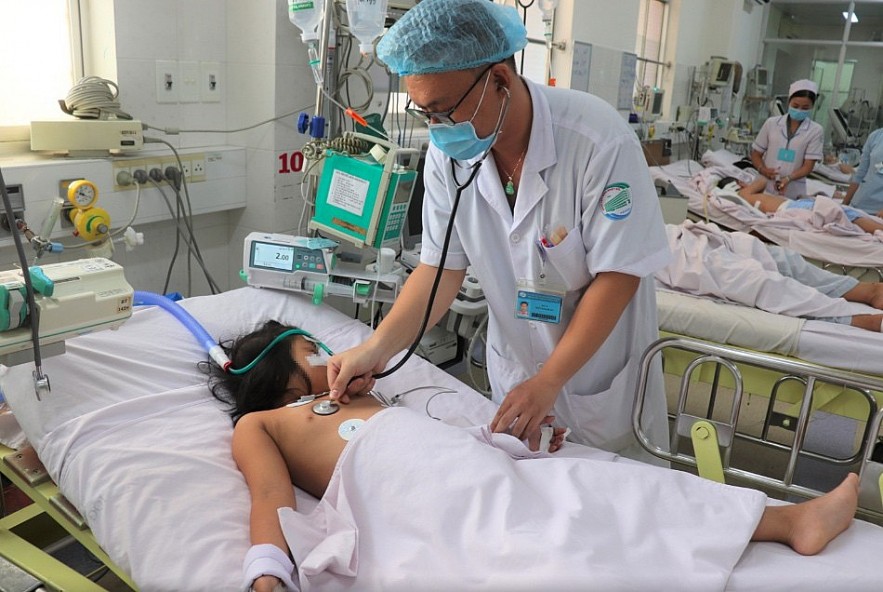 A child is being treated for dengue fever at the Hospital for Tropical Diseases in Ho Chi Minh City. Photo: Tuoi Tre
During treatment at home, patients should keep an eye on severe symptoms of the disease and go to hospital when needed.
Severe symptoms include abdominal pain, continuous vomiting, vomiting blood, bleeding gums, fatigue and rapid breathing, cited SGP.
The HCMC People's Committee has assigned the authority of districts and towns to take responsibility for the prevention and control of dengue fever in the area.
Along with dengue fever, hospitalized people with hand-foot-and-mouth disease (HFMD) in HCMC have also soared.
The city's HFMD case count has neared 15,300 cases, with 532 cases detected between September 26 and October 2, increasing by 22.9% versus the four-week-ago period.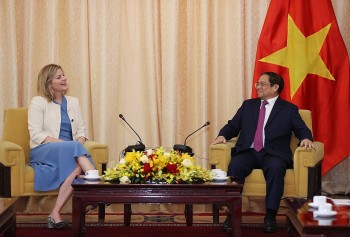 National
The Netherlands committed to cooperate with Vietnam, and together find innovative and sustainable solutions to accelerate green economy transformation.