Vietnam, Norway join force to settle post-war landmines
On the occasion of the International Day for Mine Awareness and Assistance in Mine Action (April 4), Grete Lochen, Norway's Ambassador to Vietnam, shares her views about mine action efforts in Vietnam and Norway's global support in mine action.
Members of RENEW-NPA EOD Team No. 2 prepare for a detonation in situ on a coffee plantation adjacent to the Khe Sanh Combat Base, Tan Linh Village, Huong Tan Commune, Huong Hoa District, Quang Tri Province, just south of the wartime DMZ and along the former route of the Ho Chi Minh Trail. Feb 25 2019. Source: Ngo Xuan Hien/Project RENEW-NPA.
Supporting mine action is an important component of Norway's humanitarian efforts and is part of Norway's obligations under international treaties including the Mine Ban Treaty, which was adopted in Oslo in 1997, and the Convention on Cluster Munitions, which Norway was the first country to sign in 2008. Protecting civilians against mines and other explosives is also a focus of Norway's new humanitarian strategy adopted in 2018.
Mine action efforts do not merely mean clearing lands and saving lives, but closely link to economic growth and development. For example, it enables the internally displaced people to return home and cultivate the safe land thereby reducing poverty and food insecurity. When mines are removed, children can return to school safely. Mine action also enables safe operations of water treatment plants, electrical substations and transmission lines to provide clean drinking water and power.
The Mine Ban Treaty is perhaps the most successful multilateral disarment treaty in recent times. After 20 years, 164 countries have joined the Treaty with fifty two million landmines being destroyed. We do not know how many lives have been saved, but we know that for each of these 52 million mines have potentially a life or a limb been saved. Vast areas of land have been successfully cleared and released to local communities. A total of 30 countries have cleared all mines on their territories among which there are countries that are not members of the Treaty.
2019 marks the 20th anniversary of the Mine Ban Treaty and Norway's Presidency of the Treaty. As the President of the Mine Ban Treaty, our main priority is humanitarian mine clearance to protect civilians.
Norway is one of the five largest donors to efforts to clear mines and cluster munitions, together with the US, Germany, the EU and Japan. Norway is funding mine action efforts in 18 countries, including Vietnam. In 2017, we provided NOK329 million (approximately US$40 million) for these efforts, and this level of funding is still maintained in 2019 and channelled through humanitarian organisations. We also work in direct partnership with mine clearance operators at country level.
This November, Norway will host the Fourth Review Conference of the Mine Ban Treaty and look forward to welcoming State parties and observers to this Conference. The Oslo Action Plan will also be adopted at this Conference and will provide a strong impetus for the realisation of the "Mine-free World by 2025" vision. It is an ambitious goal which requires coordination and long-term efforts from different countries, therefore we will continue our work to save lives in the year to come.
Norwegian People's Aid (NPA) is one of the three largest humanitarian mine clearance organisations in the world and has been supporting mine action efforts worldwide including Vietnam.
Since 2008, NPA's operations in Vietnam are aimed at reducing the risks of cluster munitions and other explosive remnants of war to a level where civilians can live safely and development is not constrained. Its activities range from direct implementation of survey and clearance activities to capacity building projects for both national and provincial authorities in Vietnam./.
VNF/VOV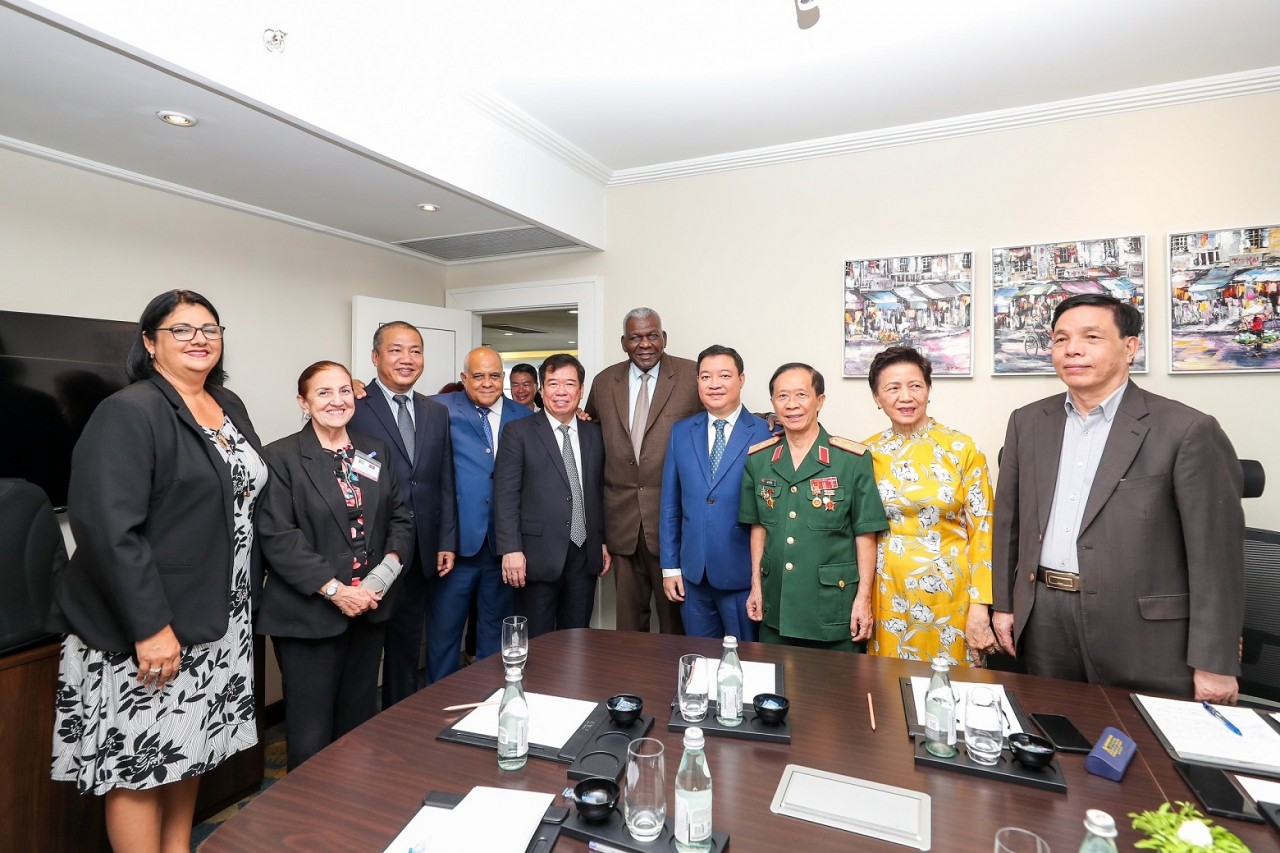 Friendship
President of the National Assembly of People's Power of Cuba Esteban Lazo Hernandez emphasized that Vietnam - Cuba is always united and faithful because they are one family.
September 27, 2023 | 15:11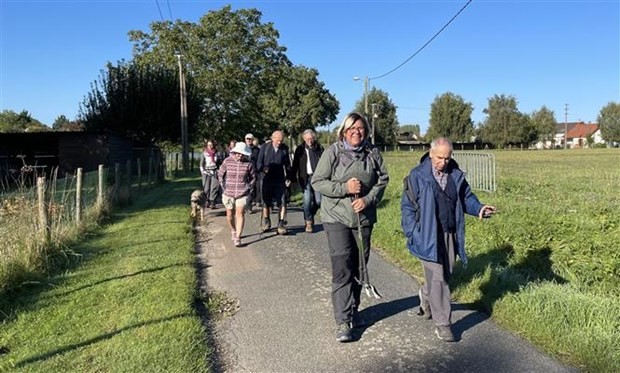 Friendship
The Children's Walk For Hope is a virtual event that will be held globally recently.
September 27, 2023 | 14:54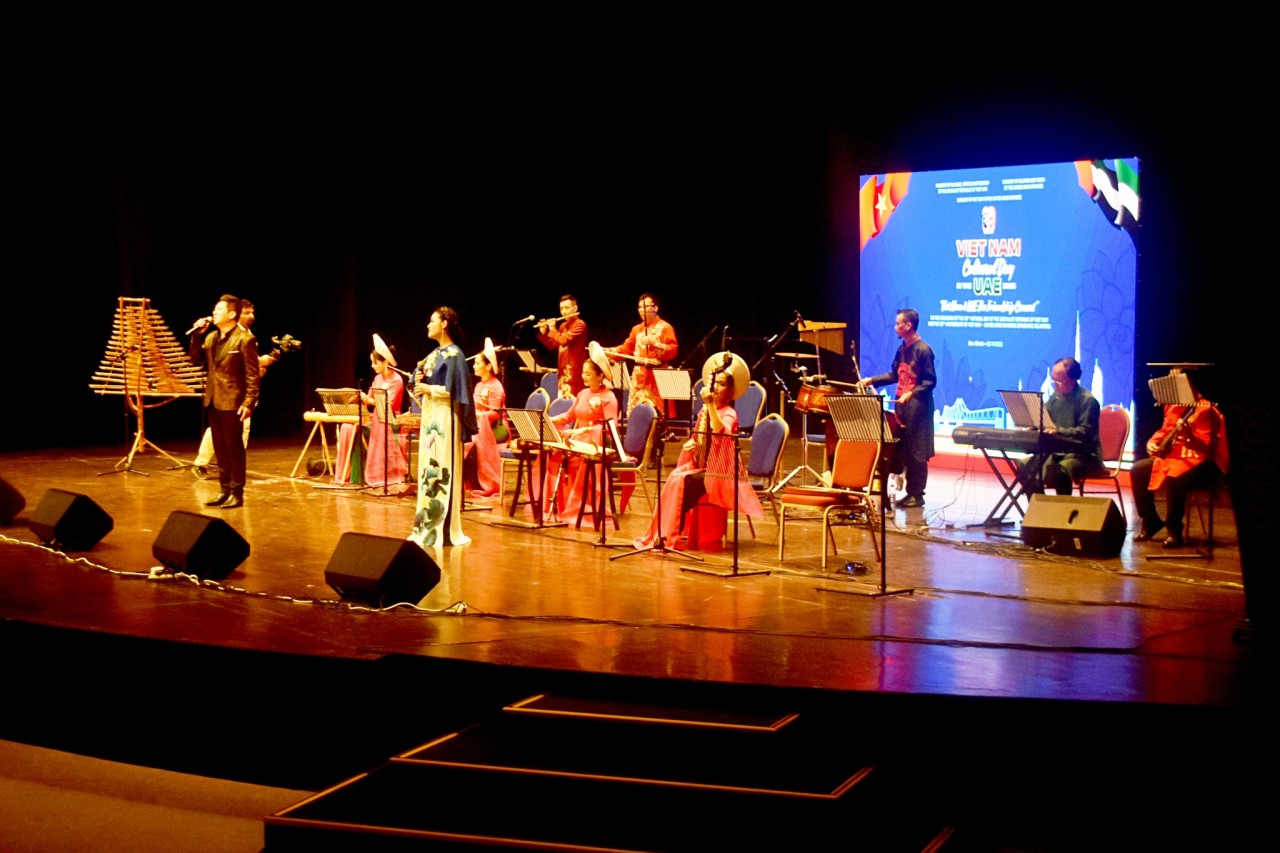 Friendship
A special art performance was held in the capital Abu Dhabi, gathering leading artists from Vietnam and the United Arab Emirates (UAE).
September 27, 2023 | 14:01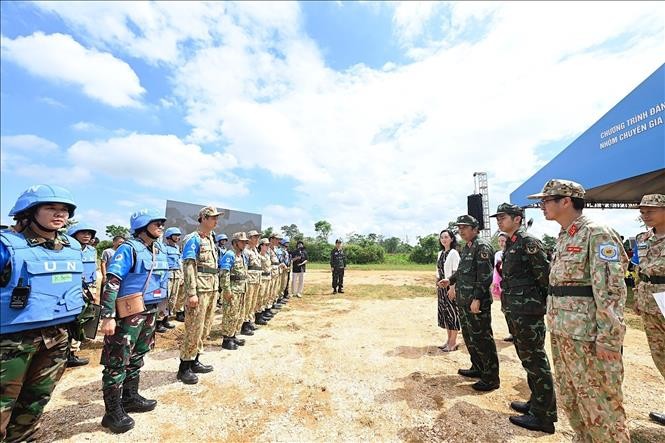 Friendship
Japan and representatives of State members of ASEAN Defence Ministers' Meeting Plus (ADMM-Plus) valued the preparations of Vietnam in hosting the Competency Evaluation Program for Prospective UN Peacekeepers (CEPPP) as well as outcomes of the program.
September 27, 2023 | 07:53