Vietnam Ranked Third in ASEAN for Fintech Funding
Fintech funding in 6 ASEAN countries tripled to US$4.7 billion in the first three quarters of 2021.
Financial technology funding in the ASEAN region report. Photo: UOB
Financial technology funding in the ASEAN region more than tripled from last year to hit a record US$3.5 billion (US$4.7 billion) in the first nine months of 2021.
"This trend signals a shift in the strategy of investors across several Asean markets as they fund mature firms that are seen as standing a higher chance of emerging stronger from the pandemic," said the report.
Accordingly, growth in the region's number of fintech firms slowed as the industry continues to mature.
The number of funding deals grew by 32% compared to 2020, up to now the number reported to be 167 deals, with almost half the deals going to Singapore-based FinTech firms.
Vietnam ranked third
The annual report by UOB, PwC Singapore and the Singapore FinTech Association on Nov. 10 shared the ranks of fintech funding attraction in the ASEAN region. Vietnam rebounded sharply to US$375 million in funding (11%), ranked 3rd as a result of two mega-rounds.
Singapore retained its top spot in the ASEAN region for the number of deals made by financial technology firms to secure funding, with firms securing a total of US$ 1.6 billion in investments.
Indonesia stayed in second place, raking in US$904 million in funding (26%)
VNPay deal contributed to sharp rebound
Among the fintech firms from payment sector, VNPay received the second biggest investment valued at US$ 250 million by parent firm VNLife. At top spot was Grab Financial Group (Singapore) with US$300 million funding.
Both of these parent firms take higher risk than the market average. Specifically, VNLife goes against the trend where investors go for more mature and resilient FinTech, which stands a higher chance of emerging stronger from the pandemic.
VNPay is an early-stage fintech company, yet Niraan de Silva - Managing Director of VNPay has high hope that this deal will be the key digital banking enabler in Vietnam.
VNPay currently gained comprehensive relationships with over 40 banks offering multiple services such as SMS banking, digital banking platforms and distribution services and QR payment.
Momo, late-stage fintech company in Vietnam from payment sector, received US$ 100 million investment.
The rebound in fintech investments comes after total funding dipped from US$1.6 billion in 2019 to US$1.1 billion last year – when the Covid-19 outbreak likely dampened investor confidence.
Other key survey results
There were 188 Fintech firms in Vietnam by the end of Q3 2021. There were only seven new Vietnam fintech companies set up this year, compared with 12 last year and 25 in 2019.
Besides the biggest distribution of payments firms (21%), there are several types of Fintech firms in Vietnam such as investment type (20%), cryptocurrencies type (19%) and alternative lending type (17%).
Distribution of Vietnam Fintech firms in YTD 2021 by category. Photo: Tracxn
According to Tracxn, the majority of Fintech funding in Vietnam also goes to payment businesses with the amount of US$ 348 million, while alternative lending, blockchain in financial services and crypto firms share small portions.
Vietnam had 33% respondents prefer branches and ATM over digital banking, the survey suggests that access to physical cash is still important for the population.
It ranked the highest and most willing to consider digital-only banks, with 68% of respondents saying yes when asked if they would choose digital-only banks.
The survey also found that 13% of Vietnamese respondents have already used cryptocurrencies, 33% will use and 46% might consider, while 8% don't plan on using.
Hence, the majority are happy to 'wait and see' but encouraged by the growing acceptance of digital currency by established corporations. Another reason is because crypto exchanges are yet to be accepted by regulators.
Fintech in ASEAN 2021 Report: Key Findings
1) In the first nine months of 2021, ASEAN's FinTech firms received a record-breaking US$3.5 billion in funding, three times the amount raised last year.
2) Singapore continues to lead funding numbers and deals within ASEAN.
3) Payments, investment tech and cryptocurrency firms saw the most funding.
4) E-wallets have emerged as a key payment method, second only to cash.
5) One in two respondents are aware of 'green' investment products, of which 55 per cent have invested in such products.
6) Almost nine in 10 respondents across ASEAN are currently using or are open to using digital currencies in the future.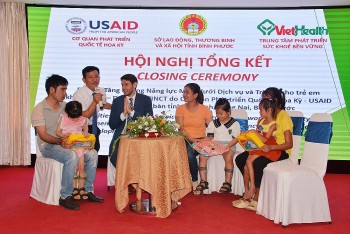 Viet's Home
USAID joined local officials, partners and beneficiaries in celebrating the completion of a six-year project that supports early detection and intervention for children with special education needs, promoting inclusion and creating greater opportunities for them in three southern provinces of Vietnam.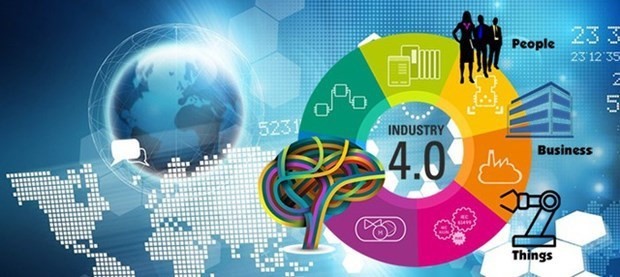 Economy
Today, 70% of the population in Vietnam are Internet users, the 13th highest number of Internet users worldwide and 6th out of 35 countries and territories in Asia, reported by the Ministry of Information and Communications.
December 08, 2022 | 12:57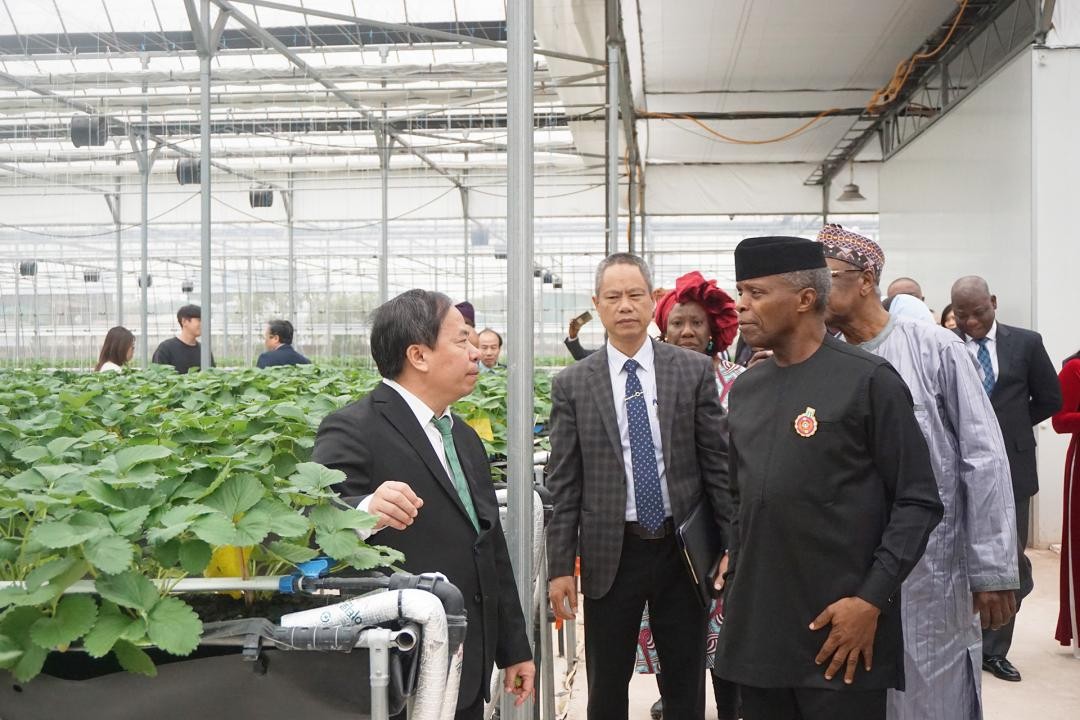 Economy
Nigeria views Vietnam as a partner of strategic importance and wishes to expand cooperation between the two countries' communities in the near future.
December 08, 2022 | 12:53