Vietnam: Switzerland's Important Partner in Southeast Asia
Vietnam is an important partner of Switzerland in Southeast Asia and Asia-Pacific at large, said Ambassador Heinrich Schellenberg, Head of the Asia Pacific Division, the Swiss Federal Department of Foreign Affairs.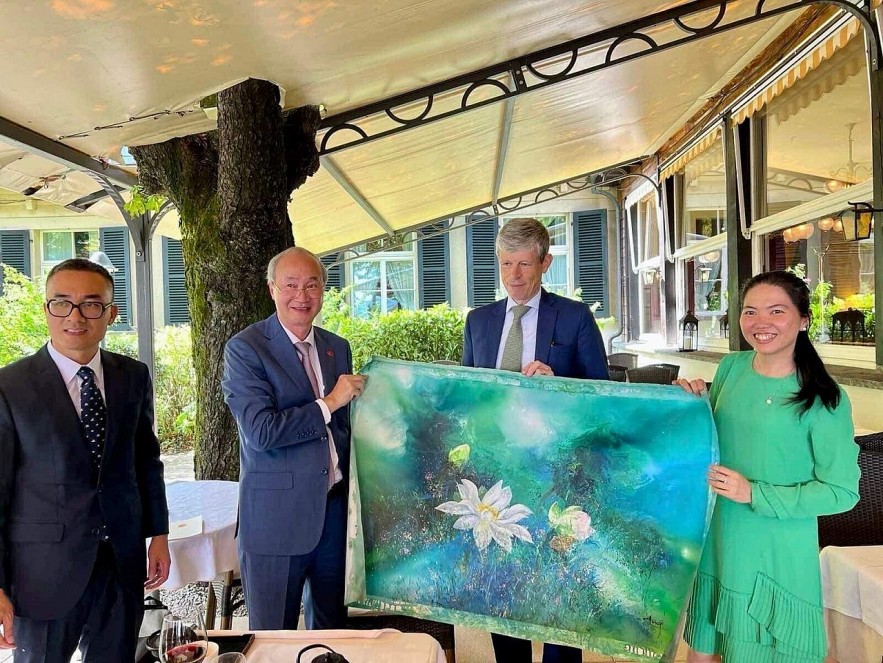 The meeting was intended to discuss specific cooperation activities to boost the relations between Vietnam and Switzerland post COVID-19. Photo: Vietnam Times
The Swiss ambassador made the affirmation at a working session with Vietnamese Ambassador Phung The Long on August 30.
The meeting was intended to discuss specific cooperation activities to boost the relations between Vietnam and Switzerland post Covid-19 in such areas as politics, diplomacy, economy, trade-investment, development cooperation, science-technology and education-training.
The two sides agreed to tighten their coordination to enhance the exchange of delegations and arrange meetings between agencies and localities, helping to increase mutual understanding and trust.
In late July, a delegation from the Vietnamese Embassy in Switzerland paid a working trip to Vevey town to seek ways to promote trade, especially in agricultural products and processed food, between the two countries' localities.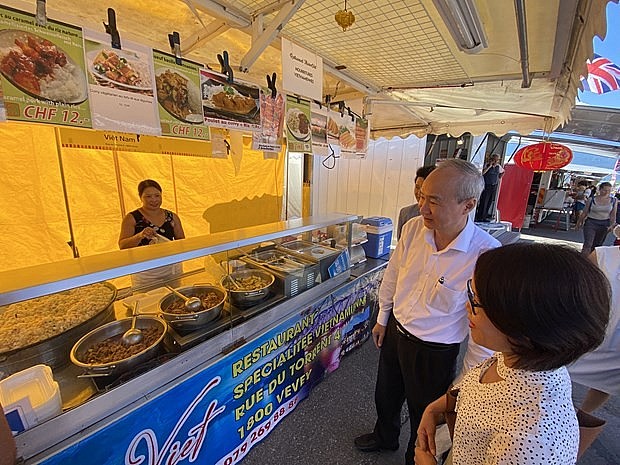 Ambassador Phung The Long visits the pavilion of the Maison Viet Restaurant at the weekend market in Vevey town. Source: VNA
The delegation, led by Ambassador Phung The Long, visited a traditional weekend market of the town where a number of locally made vegetables and food were sold, along with Alimentarium - the world's first food-themed museum located in Vevey, where a tea set made in Vietnam's famous Bat Trang pottery village is among more than 10,000 objects on display.
Long said Switzerland is strong at agricultural techniques and food processing that Vietnam can learn and apply to improve product quality and meet export requirements in Europe.
He also suggested the establishment of a Vietnamese business association in Switzerland, which, he said, will boost information sharing to create business opportunities.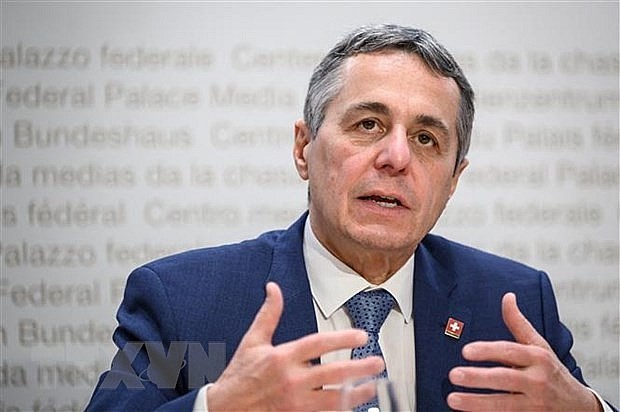 Swiss President Ignazio Cassis. Photo: AFP/VNA
At a meeting earlier, Swiss President Ignazio Cassis told the ambassador that Vietnam and Switzerland should further promote all-around cooperation towards pushing the bilateral relations to a new height.
The President expressed his hope that the two sides will continue to strengthen cooperation across areas in the coming time.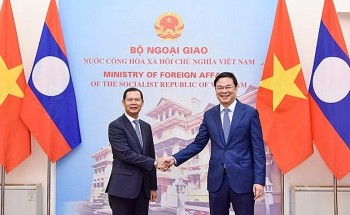 National
Vietnam News Today (Nov. 27): Additional 427 Covid-19 cases confirmed on November 26; Vietnam records boom in number of Japanese restaurants nationwide; Seventh Vietnam-Laos political consultation held in Hanoi; Conditions in place for Vietnam to boost wellness tourism.