Vietnam unseats Singapore as largest IPO fundraiser in Southeast Asia
Vietnam leaped to the top of Southeast Asia's IPO ranking wih five IPOs raising $2.6 billion, consultacy EY said.
Vietnam leaped to the top of Southeast Asia's IPO ranking wih five IPOs raising $2.6 billion, consultacy EY said.
Motorcyclists and cyclists ride on a street inside a newly developed residential quarter in Hanoi, Vietnam on May 7, 2013. Photo: AFP
Singapore a major international financial hub, lost its crown as Southeast Asia's top grossing market for initial public offerings in 2018.
It was brought down by Vietnam, which is often not top of mind for stock investors. In fact, the communist country is still considered a frontier market by major index providers, meaning it's thought to be less established and riskier than even emerging markets. Singapore, meanwhile, is classified as a developed market.
But Singapore's fall this year had little to do with Vietnam's rise, experts noted. Instead, they said, the wealthy city-state's open economy means it's more affected by global developments and there were plenty of reasons for companies to hold back their listing plans in 2018.
"In the second half of 2018, global trade wars, political tensions and volatile markets have inadvertently impacted economic sentiments, causing delays in the listing timeline of some IPO aspirants," Tay Hwee Ling, Deloitte Southeast Asia and Singapore's global International Financial Reporting Standards and offerings services leader, told CNBC in an email.
Singapore's lackluster performance in 2018 is also in line with a fall in IPO activity worldwide as companies held back expansion plans amid the uncertain economic and geopolitical outlook. Singapore finished the year with 13 deals that raised around $500 million — the fourth highest IPO proceeds in Southeast Asia behind Vietnam, Thailand and Indonesia, according to data from consultancy EY.
Vietnam, which was far behind its larger neighbors just two years ago, leaped to the top in 2018 with five IPOs raising $2.6 billion, EY said. Large IPO deals in the country came about after the government pushed ahead with a long-awaited privatization drive. The $1.35 billion IPO by real estate firm Vinhomes was the largest ever in the country and was Southeast Asia's second-biggest of 2018.
The changing landscape
With the Vietnamese government expected to sell its stake in more companies, the country could very well remain at the top of Southeast Asia's IPO league, according to a report from Baker McKenzie and Oxford Economics.
The law firm and the consultancy projected earlier this month that the frontier economy would raise the largest amount of IPO funds in Southeast Asia through 2021, with Singapore and Thailand close behind.
The rise of Vietnam — and other developing countries in Southeast Asia — could intensify competition for new listings among the region's exchanges, said Tham Tuck Seng, PwC Singapore's capital markets leader. That increases the pressure on Singapore to differentiate itself even more in order to stand out, Tham said in a December report.
Singapore has been the center of capital fundraising in Southeast Asia for many years. But multiple events such as a penny stock crash in 2013 hit investor confidence, causing a slump in trading volume and the IPO pipeline. But the country bounced back in 2016 and 2017 — and could potentially do the same next year, especially if investor sentiment improves, said Deloitte's Tay.
"Depending on the stability of the global economy, we can expect the IPOs that have been delayed in 2018 to seek listing in the first quarter of 2019," she said, adding that initiatives by the Singapore Exchange (SGX) — such as dual class shares — could also help.
"2019 will see increased vibrancy in the markets when some of SGX's initiatives in 2018 come to fruition, including the anticipation of the first dual class shares listing," said Tay.
CNBC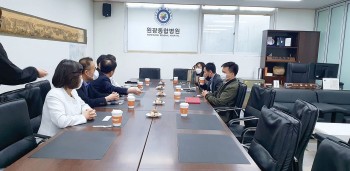 Overseas Vietnamese
A meeting was organized at the Wonkwang Hospital on the provision of medical support for the Vietnamese community in Korea in accordance with the signed cooperation agreement.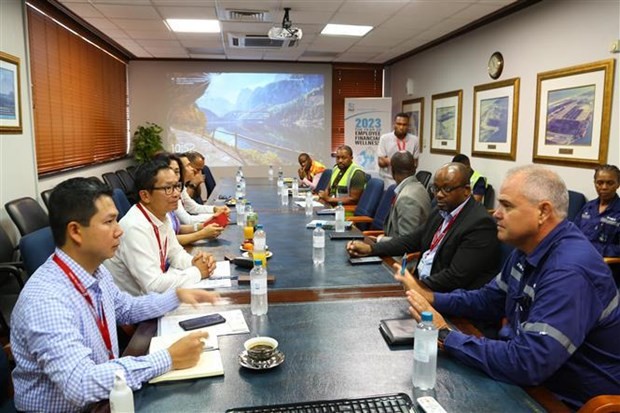 Travel
South Africa has made it easier for Vietnamese tourists to obtain a visa to its destinations by offering guests a greatly reduced processing time of just five days.
March 31, 2023 | 14:12