Vietnam, US Celebrate Results Achieved in Trade Facilitation Programme
The United States and Vietnam celebrate improvements to trade and investment climate achieved through partnership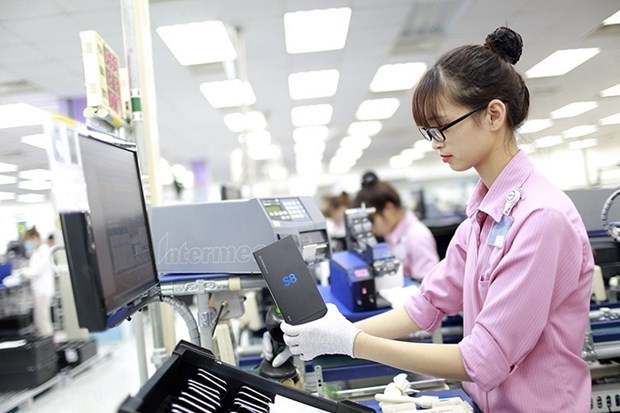 Illustrative image. Photo: VNA
The United States Mission to Vietnam, through the US Agency for International Development (USAID), and the General Department of Vietnam Customs (GDVC) celebrated their joint success in creating a more attractive trade and investment environment in Vietnam.
At an event in Hanoi on April 12, government and business representatives joined together to mark the end of USAID's Trade Facilitation Program and highlight joint results achieved since 2018.
"USAID is a long-time partner of Vietnam's in improving the country's trade and the investment environment in Vietnam," said USAID/Vietnam Mission Director Aler Grubbs. "The extraordinary results of USAID's Trade Facilitation Program are a prime example of what our strong partnership can achieve. We look forward to continuing our joint efforts to unlock greater economic growth."
"The USAID Trade Facilitation Program's support could not have been better timed, particularly in relation to Vietnam's implementation of the WTO Trade Facilitation Agreement," said GDVC Deputy Director General Nguyen Van Tho.
The program has supported Vietnam to carry out effective regulatory and administrative reforms through a range of activities, including technical assistance for the application of risk management in customs, capacity building, and the development of effective public-private partnerships.
Through its USD 21.7 million Trade Facilitation Program, which began in 2018, USAID has partnered with GDVC to improve the country's business climate. USAID and GDVC increased the business community's voice in the policy-making process, simplified customs procedures, and created action plans to ease port congestion, such as at Cat Lai, the country's busiest container port, which had been operating at its full capacity prior to Covid-19.
Specific results includ supporting the Government of Vietnam on its development of 43 trade-related laws and regulations (37 of which have been issued); training more than 3,000 government officials and private sector representatives; and generating 9,000 national business satisfaction survey responses to strengthen reforms.
At the same time putting Vietnam on track to implement its commitments under the World Trade Organization's Trade Facilitation Agreement (WTO-TFA) ahead of schedule, supporting the implementation of 20 of the agreement's 24 provisions. Vietnam is expected to be in full compliance with the WTO-TFA by the end of 2024.
USAID and GDVC worked together to streamline specialized inspections—a procedure that ensures import-export goods meet required safety and quality standards. Previously, specialized inspections in Vietnam involved multiple ministries, resulting in lengthy border clearance times.
According to the GDVC, between 2019 and 2020, the activity has been instrumental in cutting in half the average border clearance time for imports (from 104 hours to 55 hours); reducing by 2.5 times the average border clearance time for exports (from 96 hours to 38 hours); and reducing the costs to traders of completing cross-border procedures by 45% for imports (from USD 569 to USD 313) and by 20% for exports (from USD 420 to USD 338).
For over two decades, USAID has supported Vietnam's efforts to institutionalize free, open, and predictable trade. USAID's long-term support has helped Vietnam improve its World Economic Forum Global Competitiveness Index ranking and move up in the ranking of US export markets.
Economic, trade, and investment cooperation has been a notable bright spot, with two-way trade reaching USD 123 billion in 2022, four times higher than that in 2013. The US has become Vietnam's first export market surpassing USD 100 billion in turnover while Vietnam has become the eighth largest trade partner of the US.
The US's foreign direct investment in Vietnam reached USD 11.4 billion, placing the US at the 11th place among countries investing directly in Vietnam.