Vietnam widens crackdown on corruption-contaminated public sector. What's next?
Last week's downfall of oil and banking execs could mean Vietnam's leadership is pointing both barrels at graft.
Last week's downfall of oil and banking execs could mean Vietnam's leadership is pointing both barrels at graft.
A bus goes past PetroVietnam's headquarters in Hanoi. Vietnam has pressed ahead with the handling, investigation and trial of major corruption cases, which mainly involve the much-cosseted energy and banking sectors. Photo by Reuters
In a country where many anti-corruption measures have been dismissed as window dressing, back-to-back critical developments in a week appear to exhibit the political will of Vietnam's higher echelons to restore shattered public trust in the anti-graft drive.
Last Monday, Communist Party chief Nguyen Phu Trong said at a meeting that Vietnam's fight against corruption must continue to move forward at all costs. Later on the same day, Trinh Xuan Thanh, a former executive accused of financial malfeasance at a subsidiary of national oil and gas giant PetroVietnam, "turned himself in" after a 10-month international manhunt, according to the Ministry of Public Security.
Also on Monday, the Communist Party said Ho Thi Kim Thoa, a vice trade minster, should be fired after the Central Inspection Committee found her accountable for several wrongdoings in the "illegal" appointment of Thanh and at electricity firm Dien Quang Lamp, of which she was at the helm for 18 years.
On Tuesday, police arrested Tram Be, a former Sacombank executive, accusing him and 15 other bankers of causing hundreds of millions of dollars in losses at both private and state-owned banks.
These moves came at a critical juncture when people's confidence in Vietnam's anti-corruption campaign is all but on the wane.
In March, Transparency International ranked Vietnam as the second most corrupt country in Asia after India in terms of bribery. In its Corruption Perception Index 2016, the Berlin-based advocacy group also ranked Vietnam 113th out of 176 countries and territories.
But what is of more grave concern is the growing public disenchantment with the political rhetoric on fighting corruption. In the March survey by Transparency International, over half of Vietnamese respondents reported their government was doing a poor job of fighting corruption.
Questions about public faith in provincial leaders also drew rock bottom responses in the most recent Governance and Public Administration Performance Index, which interviewed around 14,000 residents in all 63 Vietnamese provinces and cities. Only 3 percent of respondents said they would be willing to blow the whistle on corrupt officials.
"Massive corruption has been like rust eating away at the authority if not legitimacy of the Communist Party of Vietnam," Carl Thayer, a veteran Australia-based expert, said. "This has been openly acknowledged by top Party officials for well over a decade," Thayer said.
"Each major corruption case is judged not only on the financial loss to the state but also on its impact on political stability."
When Trinh Xuan Thanh fled the country last August after being accused of mismanagement and causing losses of around VND3.2 trillion ($147 million) at PetroVietnam Construction JSC, Party chief Trong repeatedly reassured the public that the long arm of the law would finally catch up with him. Trong reiterated in April that Vietnam would arrest Thanh "by any means."
Chief among them was Dinh La Thang, who was removed from the Communist Party's elite Politburo, the group at the pinnacle of Vietnamese power, in May. He was later fired from his position as the top leader of Ho Chi Minh City, Vietnam's biggest city and commercial hub. Thang was held responsible for "serious" violations and mismanagement during his time as PetroVietnam's chairman from 2009 to 2011.The investigation into Thanh's wrongdoings has ensnared scores of government officials and corporate executives.
Thang's punishment was extremely rare and the heaviest handed down to a Politburo member in years, if not decades, allowing Trong to emphasize that no official is immune from the drive to stamp out corruption.
"More will come, you should wait," he told his constituents at a meeting in May. (Trong is also an elected legislator.)
Meanwhile, the country's leadership has pressed ahead with the handling, investigation and trial of major corruption cases, which mainly involve the much-cosseted energy and banking sectors.
But analysts say infrequent but harsh punishment can only serve as a deterrent to contain large-scale corruption in the short run. They say without a major overhaul of the public sector, which has proved a drag on the economy, corruption will remain endemic.
State-owned enterprises (SOEs) dominate large parts of Vietnam's economy. Analysts say they are often corrupt as they gobble up capital and persify from their core businesses into sectors such as property and stocks with dismal results.
But some headway has been made.
"There are signs that Vietnam is accelerating the equitization and pestment from SOEs," Le Hong Hiep, a Singapore-based Vietnam analyst, wrote in a recent research paper. Equitization is the term Vietnam uses to describe the process of issuing shares to partially privatize state-owned businesses in which the government will still hold the majority stake.
According to Hiep, the government approved a blueprint in May to restructure SOEs from 2016-2020 that would involve 137 firms, many of which are large corporations. Also in May, the Communist Party's Central Committee, a powerful grouping of 200 senior Party members, passed a resolution on SOE restructuring, highlighting the urgency of accelerating the equitization and pestment of SOEs.
"SOEs have long been a hotbed for corruption, so equitizing and subjecting them to public scrutiny is essential for the government to fight corruption," Hiep wrote. "The government's acceleration of SOE equitization can therefore be seen as part of the Communist Party's ongoing anti-corruption drive led by General Secretary Nguyen Phu Trong."
But analysts say an even more pressing issue for Vietnamese SOEs is how to get state officials to act like private entrepreneurs and run their companies commercially.
"If you know at the end of the day, you will be bailed out by the state, you will either engage in excessive risk taking or not worry about profits," said Zach Abuza, a Washington-based Southeast Asia analyst.
"In the U.S., we have a real problem in our financial sector with moral hazard, as there are banks and investment firms that are deemed 'too big to fail'. For instance, if they went bankrupt, the impact across the financial sector would be too great and too many jobs would be lost," he said.
"They privatize the profit but socialize the loss. I could see this problem in Vietnam."/.
VNF/VNE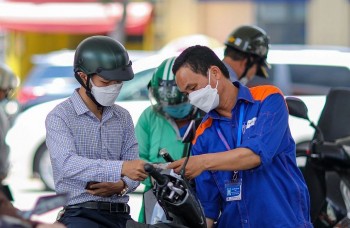 Economy
Vietnam Business & Weather Briefing (Oct 2): Binh Duong lures foreign investors with special care, the North and Central regions continue to have heavy rains, leading to the risk of flooding, flash floods, and landslides.