Vietnamese Photographer Wins First Prize at UAE-based Global Award
Cao Nguyen Vu won first place in the Hamdan Bin Mohammed Bin Rashid Al Maktoum International Photography Awards (HIPA), in the nature's general colour category, for his photograph of fishing boats in the central province of Quang Ngai.
A photo titled "Matrix of boats" taken by photographer Cao Nguyen Vu took the first place title at the Hamdan Bin Mohammed Bin Rashid Al Maktoum international photography award.
The photo shows boats anchored in the central province of Quang Ngai as they seek shelter from typhoon No. 9 in 2020.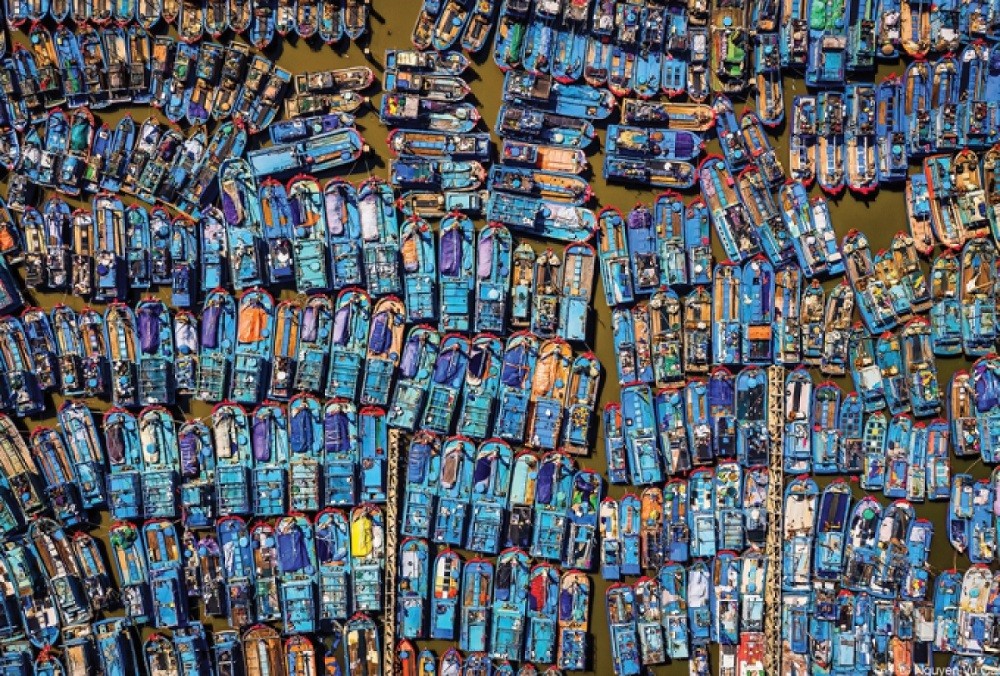 A photo titled "Matrix of boats" taken by photographer Cao Nguyen Vu. Fishermen's boats lined up neatly when anchored to avoid super typhoon No. 9 - the strongest super typhoon to hit Quang Ngai (my hometown) in 30 years that had completely destroyed 325 houses and damaged more than 140,000 houses.
The Hamdan bin Mohammed bin Rashid Al Maktoum International Photography Award (HIPA) announced the winners of its 11th season of competition "Nature".
"The photo [of Cao Nguyen Vu] was taken in 2020 as fishermen's boats lined up neatly while anchoring to avoid typhoon Molave, the strongest tropical storm to hit Quang Ngai," says an entry in the official Facebook page of HIPA.
The 38-year-old photographer came first in the nature's general colour category, thereby receiving a cash prize totaling US$15,000.
Vu, a native of Quang Ngai province, said he hoped to introduce to the world the landscapes and daily lives of his hometown where most locals earn their living by fishing.
Hamdan International Photography Award is an international photography award, founded in 2011 under the patronage of crown prince of Dubai sheikh Hamdan bin Rashid bin Mohammed al Maktoum.
The annual total prize money of US$400,000 is the largest monetary prize among photography awards. The award is open to anyone. In its first year, 5,600 photographers were involved from 99 countries; in its second year, 19,000 thousand people from 121 countries were involved.
The award's 11th edition, themed Nature, attracted thousands of entries from around the world competing in different categories.
The "Nature" season witnessed Asian photographers booked half of the winning places through 12 out of 25 centres, including the three places for Special Awards. The international photographic scene of the winners of this season was also decorated with the double presence of seven countries on the winners lists, namely the US, Canada, China, Russia, India, Indonesia and Bangladesh.
The Grand Prize winner, US$120,000, went to Henley Spiers from the United Kingdom, for his photo of a Gannett swimming in an artistic shower of bubbles after breaking through the water surface at an estimated speed of 100 kilometres per hour, like a live torpedo, absorbing the massive blow through its strong skull and protective airbags in the head and chest.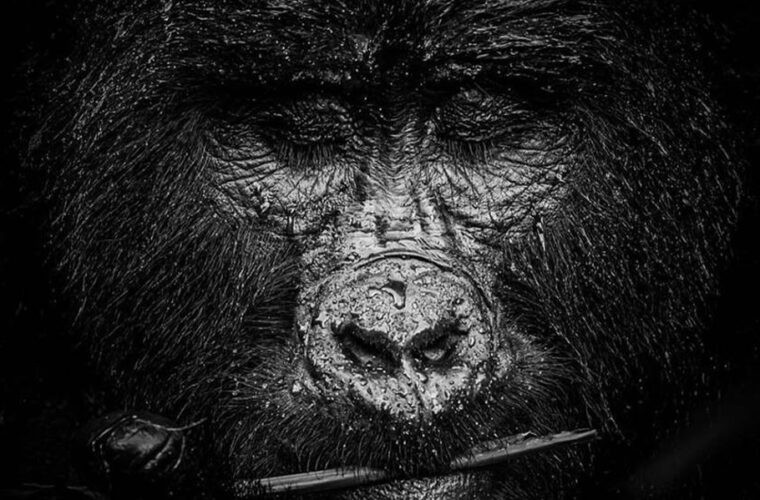 The Qatari photographer Ali Saifaldeen won first place in the face photography category, for his photograph of a gorilla's face in the rain.
In the Nature Category Winners, first place went to Ryo Minemizu from Japan, followed by Marcio Cabral from Brazil in second place. Navin Kumar from India took third place while Thomas Vijayan from Canada took fourth place, and Kristin Wright from the US came in fifth.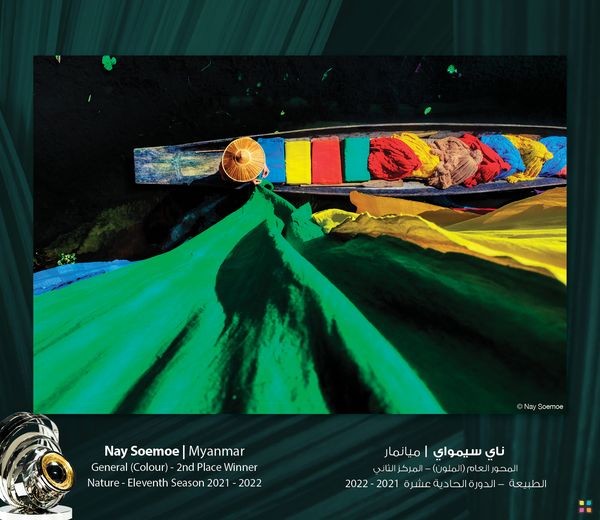 Colourful Lifestyle of Nay Soemoe, the 2nd place winner in the 'General - Colour' Category. The inhabitants around Inle Lake (the second largest lake in Myanmar) lead a colourful lifestyle; drying their colourful cotton clothes in the sun.
For the General – Colour category, first place went to Cao Nguyen Vu from Vietnam. The second and third places went to Nay Soemoe from Myanmar, and Rahat Bin Mustafiz from Bangladesh, respectively.
Flour War. Taken in Papua Indonesia, a group of kids playing flour war to celebrate their graduation at school. Despite their poverty and the poor condition of their school, they create happy moments together. Muhammad Alamsyah Rauf wins the 1st place winner in the 'General - Black and White' Category.
In the General – Black & White category, first place was won by Muhammad Alamsyah Rauf from Indonesia, followed by Chinese photographers Shuchuan Liu in second and Luis Lyons from Mexico in third place.
Cold Pursuit captured by Canadian photographer Paul Nickle, 1st place winner in the ' 'Portfolio (Story-Telling)' Category.
In the Portfolio Category Winners, Canadian photographer Paul Nicklen shone through in first place, with second place going to Lurii Pritisk from Russia, and third place to Liguo Chen from China, followed by Shad Abdul Kader from India in the fourth, and Aleksei Tsiler from Russia in fifth.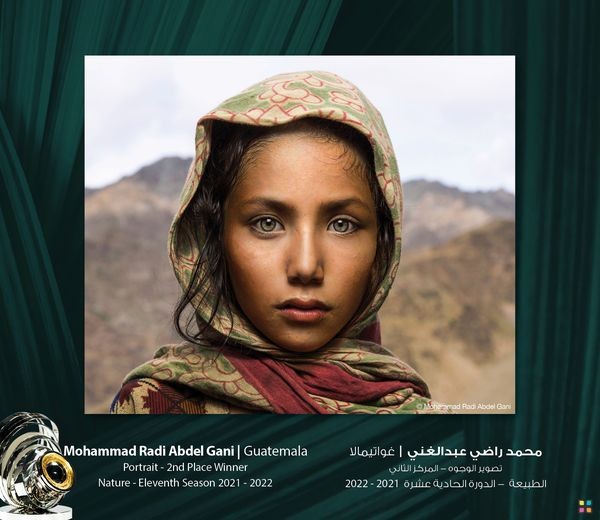 Mohammad Radi Abdel Gani gains 2nd place winner in the 'Portrait' Category with photo named "Laila". Among the picturesque landscapes of a village in Indian Kashmir, the face of a girl named 'Laila' shines, who was helping her family while they worked on the farm.
In the Portrait Category Winners, first place went to Ali Saifaldeen from Qatar, while Mohammad Radi Abdel Gani from Guatemala took second place. Ahmed Mahmoud Abdulazim Abdulrazik from Egypt was third, Indonesian photographer Agustinus Elwan came in fourth, and Italian photographer Antonela Cunsolo completed the category in fifth place.
The 11th season set the stage for special awards which include the Photographic Content Creators Award, and the Promising Photographic Personality/Enterprise Award. In addition to the appreciation award given to photographers who have contributed positively to the photographic industry.
The Appreciation Award was won by the American photographer Kurt Müchler "for what he presented during his career as a print and electronic photo editor, and for what he added as a photo editor to the stories and photographic novels that were published in the organizations in which he worked. A role that rarely gets the spotlight."
As for the Photographic Content Creators Award, it was awarded to the Kuwaiti photographer and influencer, Majid Sultan Al Zaabi, who is active in education and knowledge on social networks in providing content related to photography and how to produce content for most of the famous platforms, after more than 20 years spent in wildlife photography and documenting charitable projects in Africa.
The Most Promising Photographic Personality Award went to Turjoi Chaudhry of Bangladesh, a researcher, visual storyteller and long-term art project owner focusing on the history of war and conflict, geopolitics, human rights and social issues.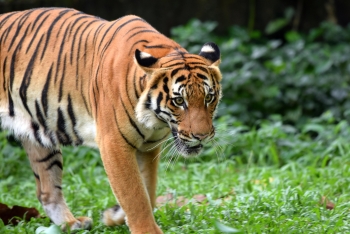 Economy
#ShopeeGivesBack, Shopee's long-term community initiative, has raised over RM48,000 from 1 May 2020 to 31 July 2022 for two Non-Governmental Organisations (NGOs) championing environmentally-conscious efforts in Malaysia.