Vietnamese Products Expected to Succeed in Russia
Vietnam businesses have extensive opportunities to amplify their market share in Russia, especially in agriculture, forestry and aquaculture
The Free Trade Agreement signed between Vietnam and the Eurasian Economic Union, effective since 2016, has created favorable conditions for Vietnamese products to be exported to the Russian Federation, the largest market in the Eurasian Economic Union.
According to Vietnam Customs, the country's export of agricultural, forestry and aquaculture products to the Russian market in the first seven months of 2021 increased 34.2% compared to the same period in 2020 to achieve US$ 323.26 million.
Specifically, products with significant growth in export turnovers compared to the same period last year were pepper (71.3%), aquaculture products (66%), cashew nuts (59.76%), fruits and vegetables (47.6%), coffee (3.5%) and, most notably, rubber (230.8%). However, some products recorded lower exports to Russia, including tea, rice and wood.
In addition, processed pineapples were among the top exported products to Russia in the first 7 months of 2021, up 73% compared to the same period last, worth a toalUS$ 14.6 million. Other fruits that recorded strong growth in export turnovers were mangos (up 301.8%), bananas (up 2,395%) and coconuts (up 787.6%).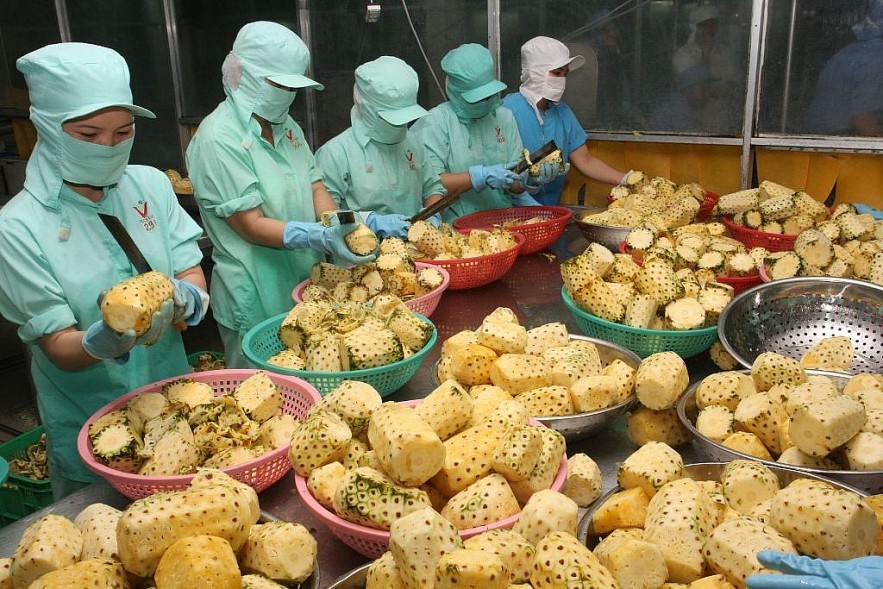 Processing pineapples for export Photo: Tap chi Tai chinh
According to Russian Customs, the country imported a total of 117.88 thousand tons of coffee in the first 6 months of 2021, up 4.8% compared to the same period in 2020.
Vietnam is the largest coffee provider to the Russian market (36,770 tons), accounting for 31.2% of the imported coffee market share in the country, down 41% compared to the same period last year.
Meanwhile, Russia increased imports of coffee from other markets such as Brazil, Indonesia, Italia and Uganda in the first 6 months.
Vietnam's coffee brands are rarwly available in supermarket chains in Russia as 99% of the Vietnamese coffee imported to the Russian market is as raw material, and only 1% is roasted and ground coffee. This is shown in the price and turnovers of Vietnamese coffee exported to Russia.
In the first 6 months of 2021, the average price of coffee from Vietnam was US$ 1,866 per ton, much lower than that from the European Union countries (US$ 6,000 – 7,000 perton).
Opportunities in Russian exports
Vietnam has remained the largest coffee supplier to the Russian Federation for many years. Additionally, the General Department of Vietnam Customs noted that vegetable and fruit production in Russia remained limited although the country accounted for 8% of the world's arable land.
The main reason is the climate. Russia relies heavily on costly greenhouse horticulture in the winter. Meanwhile, the demand for fruit and vegetables in the country keeps increasing.
According to the Vietnam Trade Office in Russia, Vietnamese businesses should do extensive research, make use of the benefits brought by the Vietnam – Eurasian Economic Union Free Trade Agreement and enhance investment in production and consumption to improve turnovers of agricultural, forestry and aquaculture produce exports to Russia.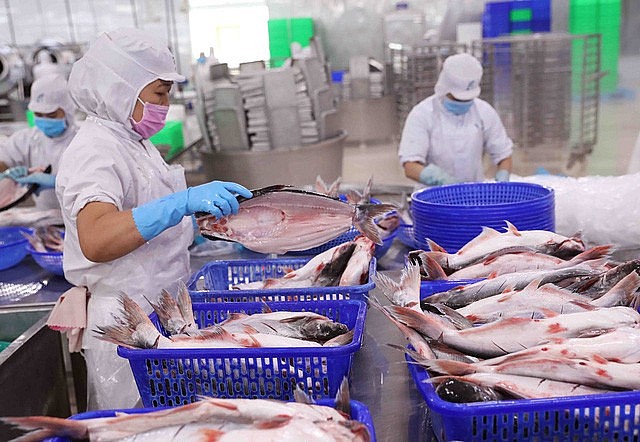 Processing catfish in a factory in An Giang province. Photo: Vietnam News Agency
As the Covid-19 pandemic continues to develop, Vietnam's trade offices and trade promotion organizations will remain committed to boosting trade connectivity, supporting Vietnamese businesses on online and offline platforms and organizing conferences and business trade events.
The Vietnamese Trade Office in Russia also noted that Vietnam was the partner that signed the Free Trade Agreement Partner with the Eurasian Economic Union, enjoying a reduction of approximately 90% on tariffs, with the tariff on 59.3% of goods removed completely.
This is a good opportunity for Vietnamese businesses to export goods to the Russian market, especially fruits and vegetables.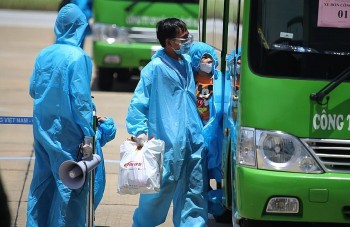 National
The country has to date logged 695,744 Covid-19 cases, ranking 47th out of 222 countries and territories worldwide in terms of infections per one million people.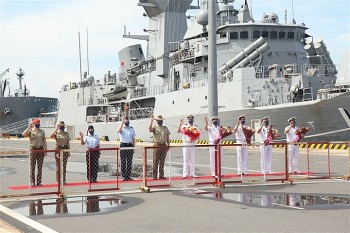 Friendship
Australian warships, amphibious assault ship HMAS Canberra, missile frigate HMAS Anzac and tanker HMAS Sirius, arrived in Vietnam as part of the Indo-Pacific Endeavour 2021.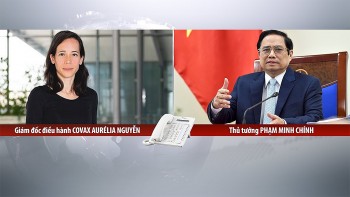 Focus
Prime Minister Pham Minh Chinh on September 20 asked the COVAX Facility to quickly allocate Covid-19 vaccines to Vietnam.