Vinamilk: The Only ASEAN Representative Among the World's Strongest Brand Rankings
Vinamilk is the only representative from the Southeast Asian region to land in the top 10 most valuable dairy brands globally in 2021, with a brand value of US$ 2.4 billion.
Brand Finance's annual report on the most valuable and strongest brands in the food and drink sector of 2021 named the Vietnam Dairy Products Joint Stock Company (Vinamilk) in 4 brand rankings.
The dairy giant was the only representative from Southeast Asia featured in the most valuable dairy brands in 2021, landing at the 8th position. In addition, Vinamilk was named in the Top 5 strongest food brands and Top 30 most valuable food brands. Vinamilk's brand value was assessed to reach US$ 2.4 billion, up 12% compared to 2020.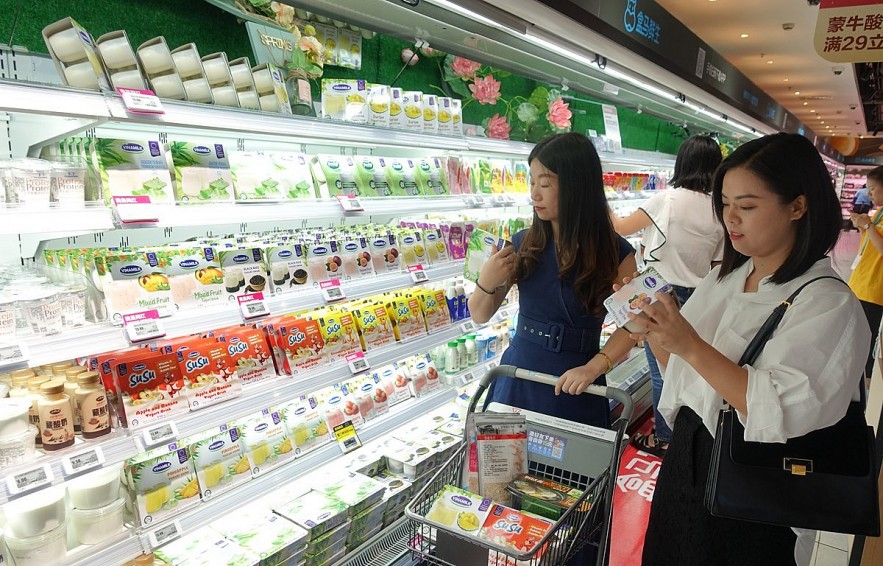 Vinamilk's products are sold in 56 markets across the world. Photo: Vietnam +
Established in 1996, Brand Finance is the world's leading brand valuation consultancy headquartered in the United Kingdom, with representative offices in 20 countries.
Brand Finance conducts annual research on the 5,000 largest brands in the world to report on the values and strengths of global brands in 23 sectors.
The 2021 report was published as the Covid-19 pandemic was bringing unprecedented challenges to the global economy, leading to disrupted supply chains and plummeted purchase power.
Assessing this result, Deputy Director of the Import and Export Department under the Ministry of Industry and Trade Tran Thanh Hai noted that "while dairy products are not Vietnam's strengths, we have increased export production and achieved satisfactory results with the efforts of dairy businesses."
Vinamilk landing in 4 brand rankings by Brand Finance. Photo: Vietnam +
"In addition to ensuring the quality of exported products, building dairy business brands is highly important. It shows the development of the dairy businesses and the dairy sector of Vietnam in general," Hai added.
Vinamilk has previously been featured in many prestigious global rankings. Most recently, the corporation was ranked 36 out of 50 leading dairy companies in the world in turnovers and was the only representative from Southeast Asia on the list.
"After 45 years of working tirelessly, Vinamilk has landed in the world's top rankings in both turnovers and brand values. These results will motivate our management board and employees to work harder, bringing the best nutrition products to consumers in Vietnam and abroad and, particularly, elevating Vietnam's dairy products in the global market," Vinamilk CEO Mai Kieu Lien said.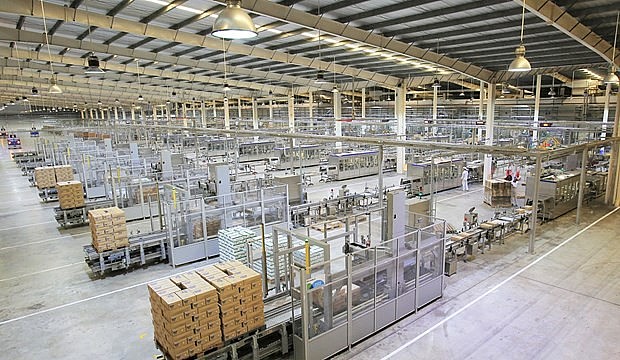 Vinamilk owns large-scale factories with advanced technologies and operated in accordance with international standards. Photo: Vietnam +
Vinamilk has 13 factories and 13 cow farms in Vietnam, 1 dairy resort complex in Laos and 3 other factories abroad, supplying 250 different nutrition products.
Despite the Covid-19 pandemic, the corporation has been maintaining stable production and growth.
In 2020, Vinamilk achieved VND 5,561 billion in export turnover, up 7.5% compared to 2019. In the first six months of 2021, the dairy giant's export turnover recorded two-digit growth to gain VND 2,772 billion, up 13.1% compared to 2020.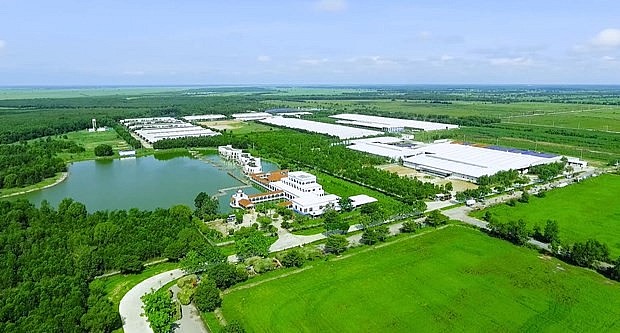 Investment in international standard farms helps Vinamilk to reach farther and higher in the global market. Photo: Vietnam +
Vinamilk products have been exported to 56 countries and regions with a total cumulative export turnover of US$ 2.5 billion.
In addition to boosting international businesses to achieve its strategic goal of landing in the world's Top 30 dairy brands, Vinamilk has been scaling up its investment in Vietnam and abroad.
The corporation is owing subsidiary and joint-venture companies in the U.S., New Zealand, Cambodia and Laos. Most recently, Vinamilk has inked a deal with Del Monte, the largest food and drink company in the Philippines, and is expected to debut its products in the Philippines market in September.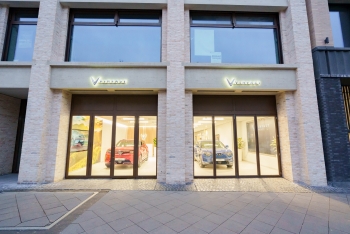 Economy
VinFast has officially opened its first two VinFast Stores in Cologne, Germany, and Paris, France.