Vietnamese Young Learners Program Recognized by International Teaching Community
HundrED International Education Development Organization (Finland) announced 100 initiatives to be honored for global educational innovation (100 Global Innovations 2022) on November 3rd. The project "Strengthening the capacity of teaching life skills for preschool teachers with the support of technology" by KidSkills is the only representative from Vietnam.
Vietnam currently has 5.4 million children who are under the age of 5, but early childhood education has not been invested strongly, according to HundrED's assessment. Preschool teachers are also not fully equipped with the necessary tools and resources for their work. Fortunately, Kidskills exists to help give students more experience with technology.
"We envision Kidskills as a movement to empower and inspire nearly 400,000 preschool teachers to teach life skills in kindergartens in Vietnam and beyond," assessed HundrED.
The project to support preschool teachers in teaching life skills of the Central College of Education is the only Vietnamese project to be honored as the Global Education Innovation Initiative 2022. Photo: Kidskill.edu.vn
The team leader of the KidSkills Project is Nguyen Thi Phuong, a lecturer at Faculty of Information Technology - Vocational Education, Vietnam National College of Education. She explained that she came up with this idea at the end of 2019 with the goal of making computer lessons less dull for students while also helping preschool students focus on integrating skills training. Through lessons, live for the sake of children. Since then, Phuong has made it a point to incorporate the concept of life skills into the process of teaching Informatics to preschool pedagogical students.
According to the initiative, each group of abilities, such as communication, problem-solving, independence, fleeing, and so on, requires a different set of skills. To complete the package of learning resources for youngsters, students will use roughly 4-5 pieces of software. Paint, for example, is used to write poems and draw pictures related to the class's theme; Microsoft Word is used to develop lesson plans for that skill; and PowerPoint is used to assist in the creation of electronic lectures, among other things.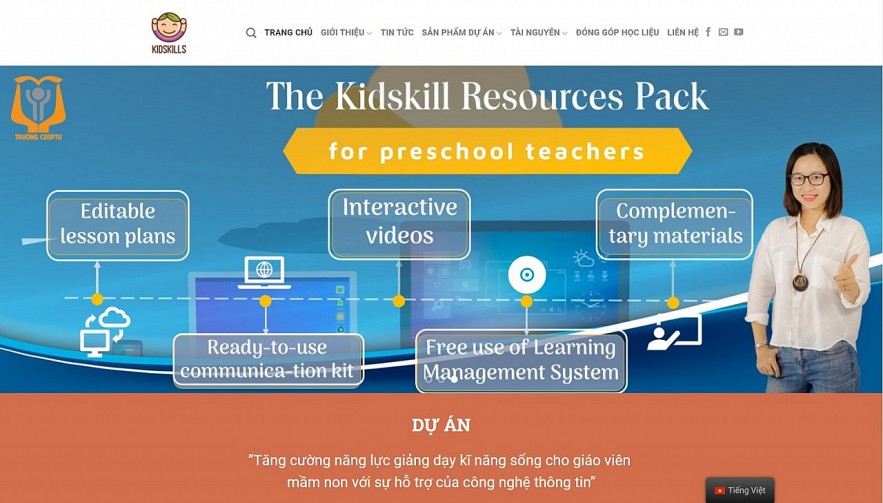 Project "Enhancing life skills teaching for Preschool teachers with the assistance of technology" - the Kidskill Resource Pack provided by Kidskill. Photo: Kidskill.edu.vn
Furthermore, the project includes a set of tools in Office 365 to keep and write a study diary, as well as learning new software to cut, combine, and edit photographs and videos to assist students to present better lessons.
After 15 months of operation, the KidSkills project has directly assisted over 2,500 teachers in providing information on life skills and new teaching methods to 1,200 preschool students.
HundrED is a global non-profit organization established in Finland that is dedicated to advancing global education through the development of transformational technologies. Each year, HundrED honors 100 educational projects.
HundrED evaluates each educational innovation project based on two criteria: effect and expansion potential. Members of HundrED's Academic Council, as well as educational leaders, teachers, researchers, and practitioners, presented the poll's findings.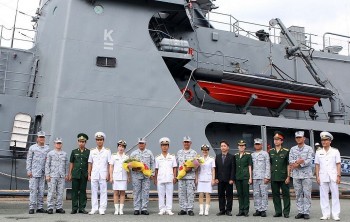 Seas and islands
Vietnam and the Philippines hold regular exchanges on personnel, expertise, arts and sports at military bases in the Spratly (Truong Sa) archipelago, which can only be conducted by strategic, trusting and responsible partners.