Vietnam's dairy giants export milk to China
Dairy giants Vinamilk, TH true Milk, Nutifood and Anova Milk are rolling out ambitious strategies to export their products to China, a market with 1.4 billion people.
Dairy giants Vinamilk, TH true Milk, Nutifood and Anova Milk are rolling out ambitious strategies to export their products to China, a market with 1.4 billion people.
Vietnam's dairy industry is developing well, producing about 1.2 billion litres of cow milk in 2017.
Experts said the most promising market for Vietnamese dairy is China. Aside from the two countries' close proximity, China is also a huge dairy market, with estimated value of 30 billion USD each year.
Demand for dairy products in the country is forecast to soar by 37 percent to more than 40 billion USD in the next five years, meaning China will surpass the US to become the biggest dairy consumption market in the world.
Photo: vietnamnews.vn
In 2017, the Vietnam Diary Products Joint Stock Company (Vinamilk) inked a memorandum of understanding (MoU) on cooperation in supplying dairy products to the Chinese market, a prerequisite for the official export of Vinamilk products to China.
The firm runs 13 factories in Vietnam and three others in the US, New Zealand and Cambodia, along with 10 dairy farms across Vietnam, and all of its cows are imported. Its products have been shipped to 43 countries like the US, Japan, Thailand and the Philippines, gaining more than 5.74 trillion VND (253 million USD) in export revenue in 2016 which is expected to reach 350 million USD in 2017.
General Director of Vinamilk Mai Kieu Lien said her company will boost sales in China. Average milk consumption in this market is relatively low, about 25kg per year, so there is a potential for stronger sales.
However, there remain many difficulties in exporting milk to China, she said, noting that Vietnam and China don't have trade agreements on milk and milk products. Although Vinamilk signed an MoU with a Chinese partner, trade deals are still needed as some products haven't been licensed to enter the market.
The Chinese side will survey Vinamilk's factories to finish agreements in the near future, Lien added.
Meanwhile, TH true Milk is also implementing a milk export strategy. In late November 2017, TH Group began a dairy farming and processing project in the border district of Vi Xuyen of northern Ha Giang province. With planned investment of 4.5 trillion VND (198.4 million USD), the project aims to export fresh milk to China.
The firm opened a branch in Guangzhou city and also distributed some TH true Milk products in China.
Thai Huong, Chairwoman of TH Group, said 50 – 60 containers of their products are shipped to China each month. The Chinese partner ordered goods in very large volume, but the firm didn't have enough dairy to fill the orders.
She expressed her hope that the project in Ha Giang will help TH approach this potential market./.
VNF/VNA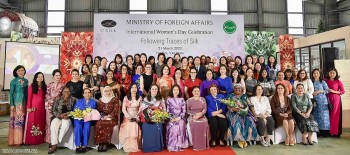 Friendship
Female ambassadors, representatives from diplomatic corps and international organizations, along with spouses of diplomats in Vietnam gathered together to find about more about silk weaving and silk products in Vietnam.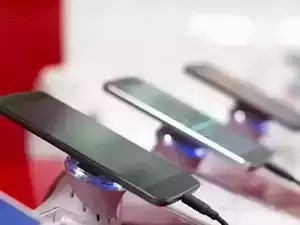 Economy
In the first two months of 2023, India's mobile phone exports exceeded $2 billion, equivalent to over Rs16,500 crore, due to increased production and shipments from manufacturers, particularly Apple and Samsung. This surge in exports brings the total export value to over $9 billion since April 2022.
March 22, 2023 | 15:00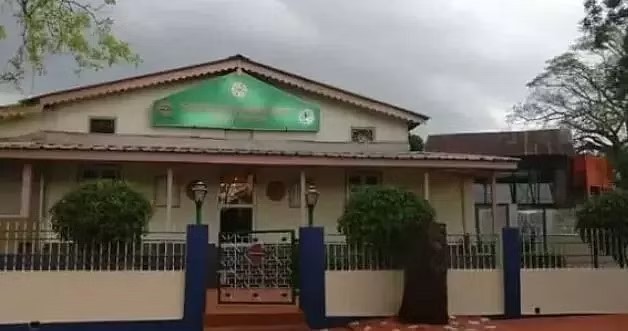 Economy
Guwahati Refinery (GR) on Tuesday declared its entire three townships Zero Waste Townships.
March 22, 2023 | 09:00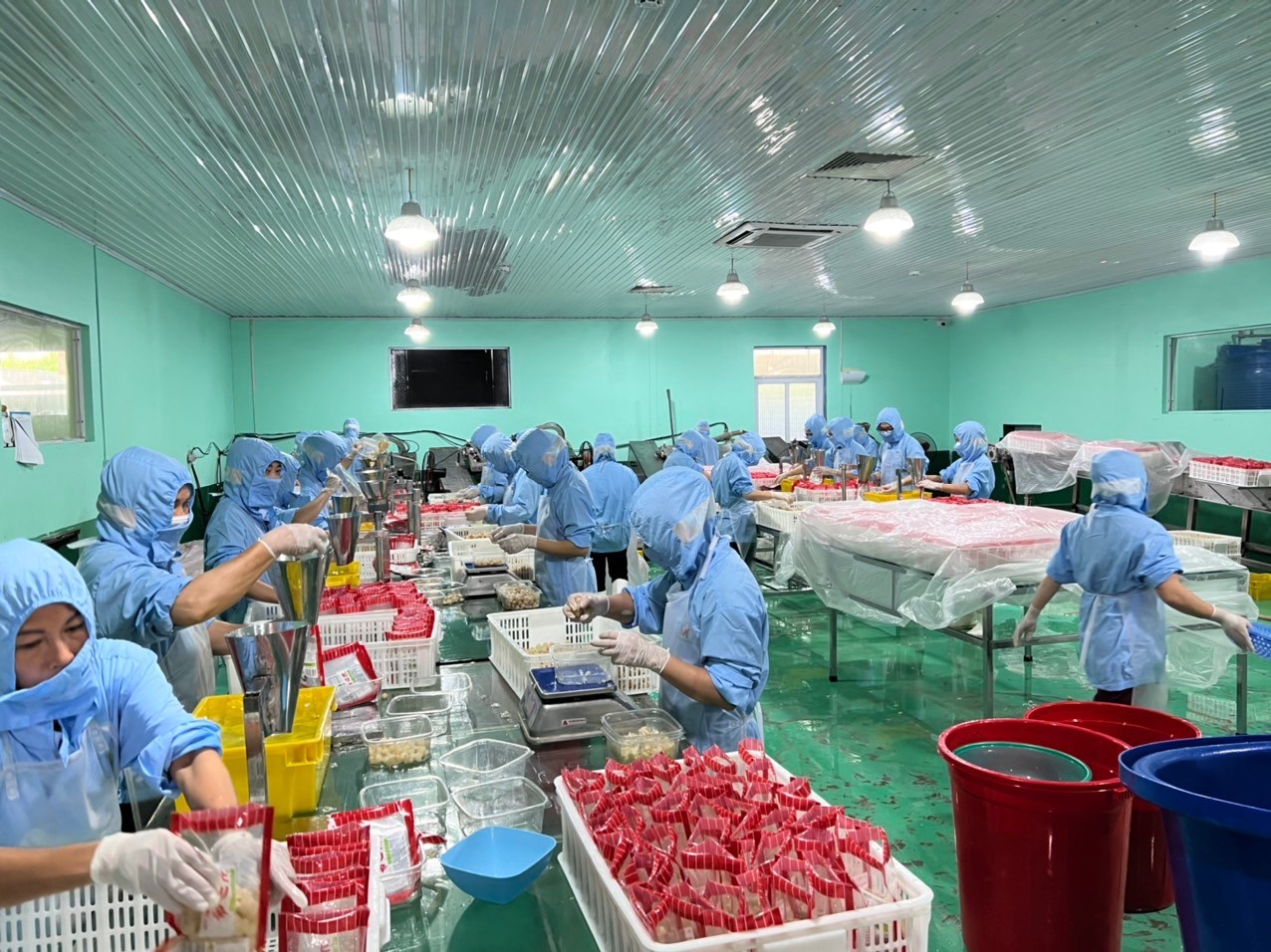 Focus
Not only agricultural products, traditional dishes of Vietnam also penetrate into difficult markets, bringing great revenue to businesses and people.
March 21, 2023 | 20:42