Vietnam's garment exports down 3.5% during Jan-Feb
Vietnam's garment export saw a reduction of 3.5 percent year-on-year to US$5.3 million in the first two months of 2020, due to the impact of COVID-19 outbreak.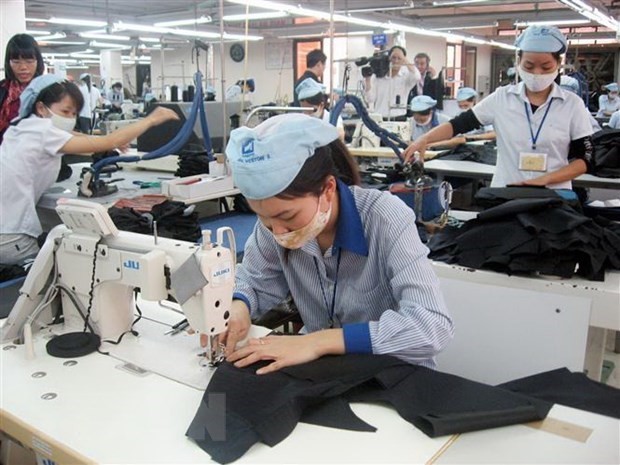 Export turnover of garment and textile products reached 5.3 billion USD in the first two months of 2020 (Source: VNA)
According to the Việt Nam National Textile and Garment Group (Vinatex), of which, yarn exports fell 16 per cent to $512 million while clothes dropped 2.3 per cent to $4.2 billion.
The group stated that the supply of input materials for the domestic garment industry had been resumed and would be sufficient for the manufacturing demand in March and April.
However, the sector is facing the risk of reduced global demand for garment products due to the COVID-19 outbreak, which is expected to affect orders and prices in the coming months.
Vinatex managing director Cao Hữu Hiếu said this pandemic had caused a lot of difficulty for the domestic textile and garment industry's production and business but it would be an opportunity for the textile and garment enterprises to look back themselves and restructure their production and supply chains. That would avoid dependence of input material on China as before. The textile industry sources a significant proportion of feedstock from China.
With the current situation, the group had requested its member companies find new resources of input materials, dealing with the shortage of the materials at present, he said.
Meanwhile, according to Trần Việt, general director of the Đông Xuân Knitting Company, the company has organised production chains from fabric production to finished products and exported 90 per cent of its products to Japan. Therefore, the pandemic had not created a great impact on the company.
This pandemic had even created more opportunities for it to promote knitting fabric supply for other companies and mask production to meet increasing demand on this product, he said.
Nguyễn Văn Thời, chairman of TNG Investment and Trading Joint Stock Company, said TNG had enough input materials to ensure production until the second quarter of this year. It was preparing materials for production in the third quarter, reported the Đầu tư (Investment) newspaper.
Thời said this year, many traditional customers of the company had increased their orders for it, including orders of Decathlon (France) up by 29 per cent year on year and Spormaster (Russia) up by 73 per cent.
Though having the pandemic, in the first two months this year, TNG's revenue still reached nearly VNĐ560 billion, a year on year increase of 4 per cent, he said. The company expects this year to gain revenue growth of 10 per cent, or VNĐ4.9 trillion.
VNS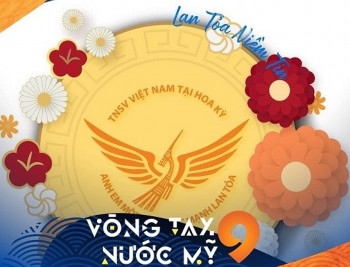 Overseas Vietnamese
Association of Vietnamese Students and Professionals in the United States (AVSPUS), in collaboration with Vietnamese Youth and Student Association in Texas, shall co-organize the series of events named "The 9th America's Arms" (Vong tay nuoc My) in December in Dallas, Texas (USA). It is known as the year-end meeting for Vietnamese youth and students in the US.